This is for those of you who would like to do the same thing. Total cost was about $40.
First thing was to get some lights. I knew I wanted LEDs, so I started looking around. All the kits I found were $100-200 and were pods. I was ok with spending that amount, but then I found the LED strips and decided to give them a try. I bought mine off ebay for $35:
http://cgi.ebay.com/ws/eBayISAPI.dll...=STRK:MEWNX:IT
It was a 5 meter waterproof roll with 600 white LEDs.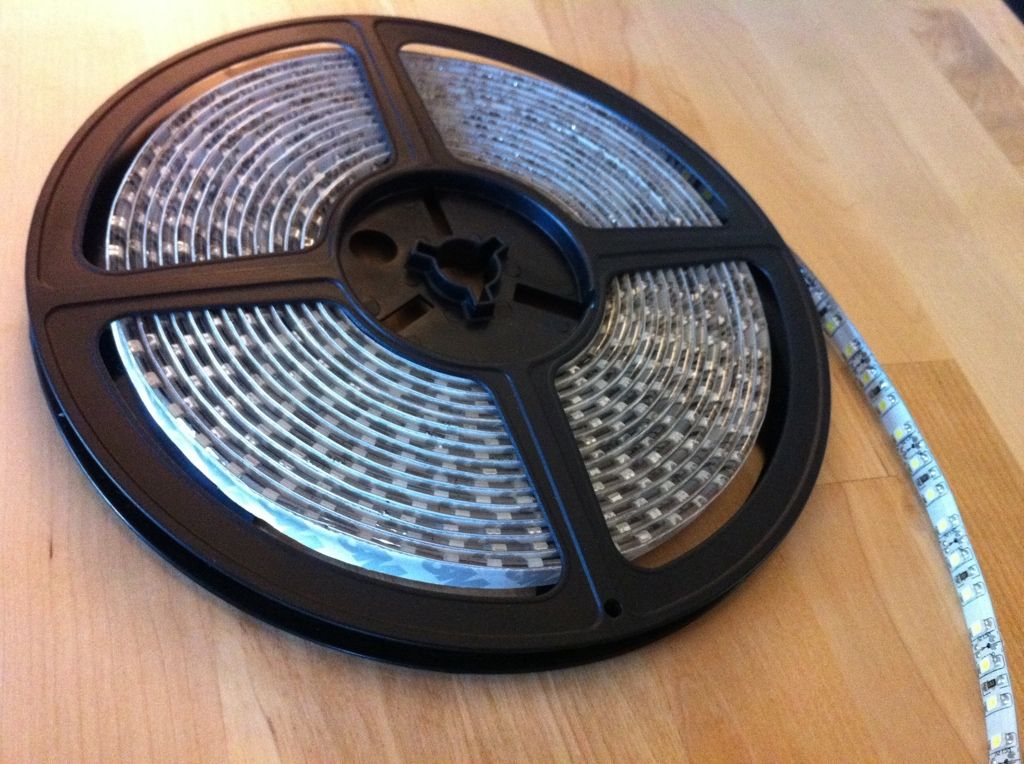 My main concerns were 1. Were they going to be bright enough and 2. Was I going to be able to make 4 pieces out of the one. I knew I could cut the strip every three LEDs, but not sure I could connect wires after ever cut.
So first thing I did was cut 3 LEDs off the end (about 1"). Here you can see the lines where you can cut: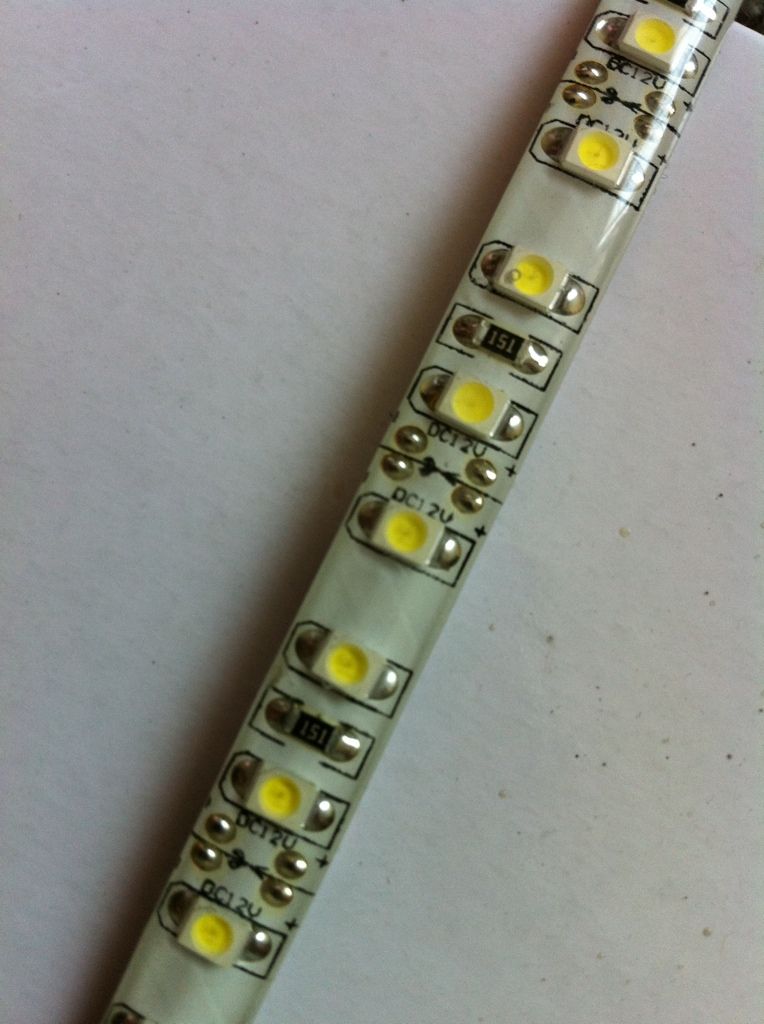 And here is the test subject: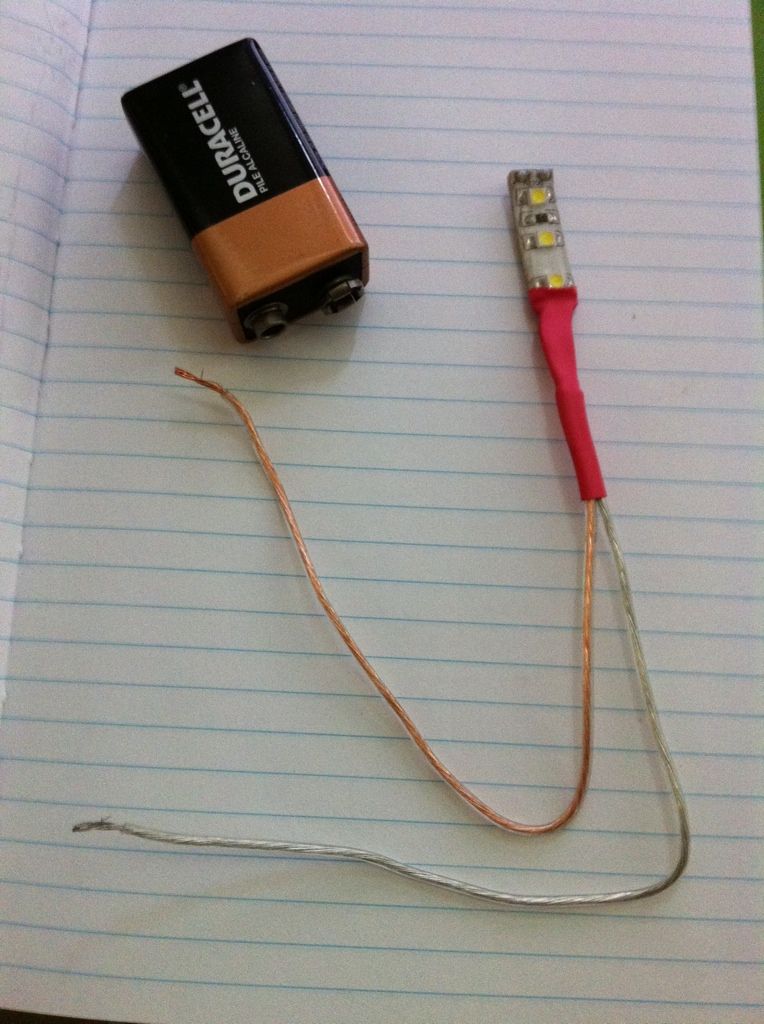 I used a 9V battery to test each strand after they were finished.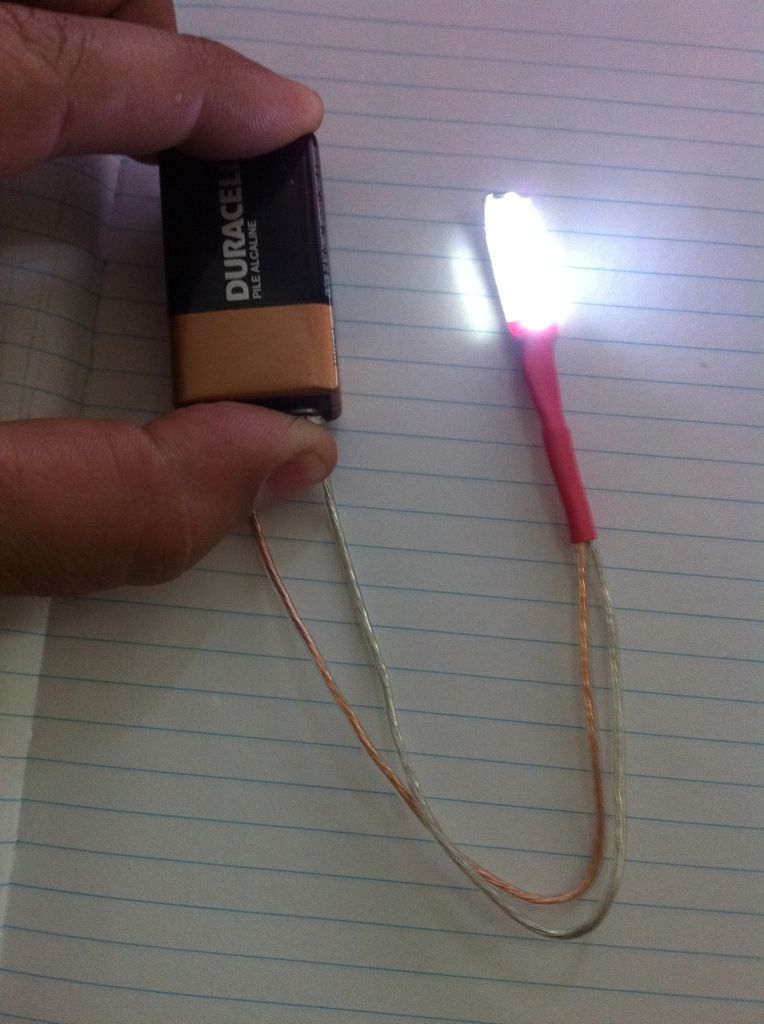 Now that I knew they would work I made some measurements and began the build. After cutting I had to trim the waterproof seal to expose the leads.
Now I am not the most capable guy with a soldering iron, but I made it work.
Then I used some heat shrink and sealed the end.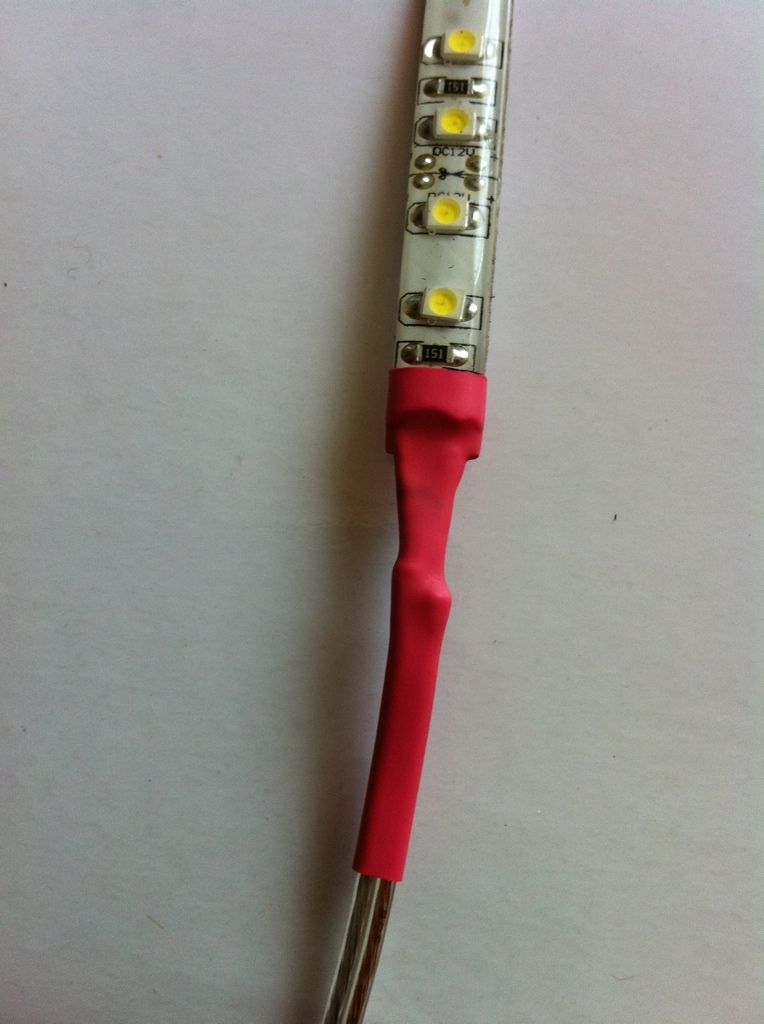 And tested it with a 9V.