Last thing to do was instal the line. I did not want to use the heavy steel cable that the winch came with. So I acquired 100' of synthetic line. I bought 18' of VX Fire Sleeve and installed it on the end of the line. This sleeve will withstand up to 700 degrees. Even though I have heard that the EP9 works fine with synthetic and will not get hot enough to adversely affect it I wanted over kill. I also used 20' of 1" tube webbing for a chafe guard.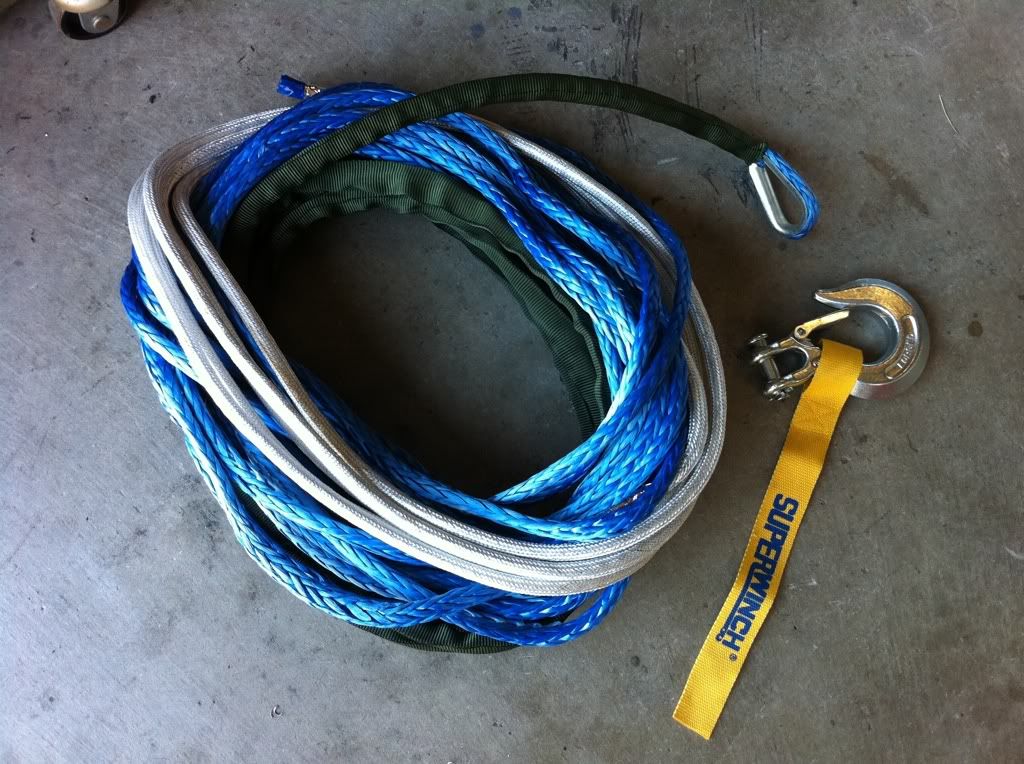 I secured the end of the line to the drum and prepared to spool it in. I needed to do this with weight applied so I decided to pull myself up my drive way using my Beast of an XJ as my anchor. The problem was that my drive way is only 50' long which meant that I needed to use a snatch block. I ran the line from the WK at the end of my driveway, up to the XJ through a snatch block, and back the the WK attached to the Matrix. It worked Beautifully!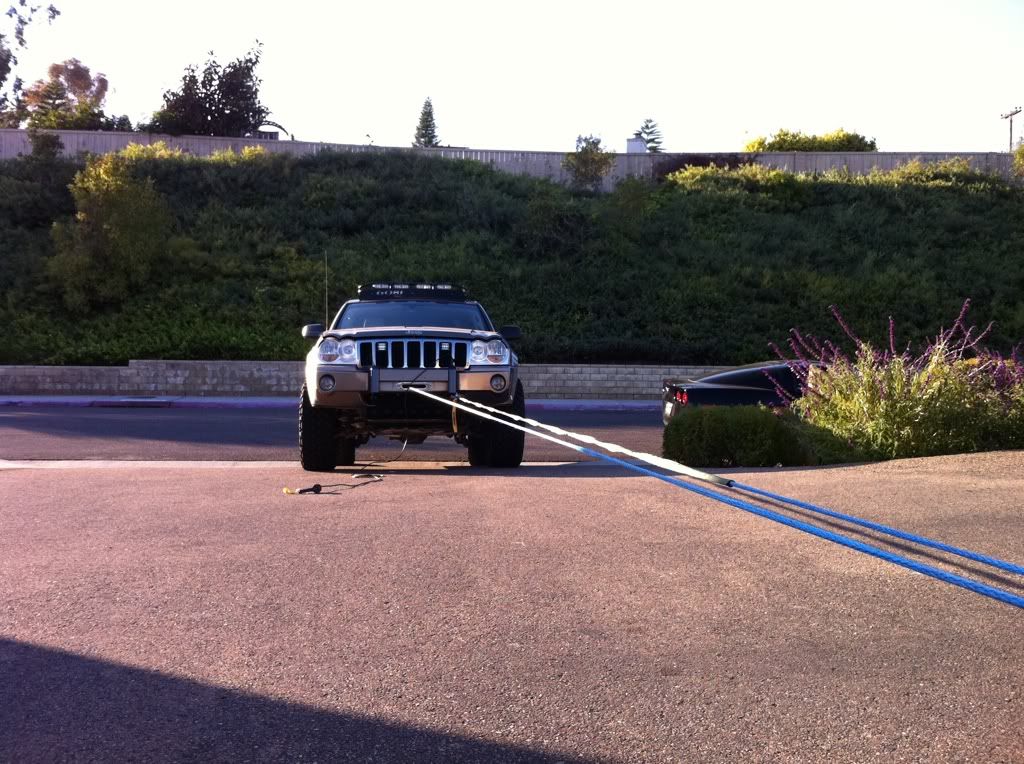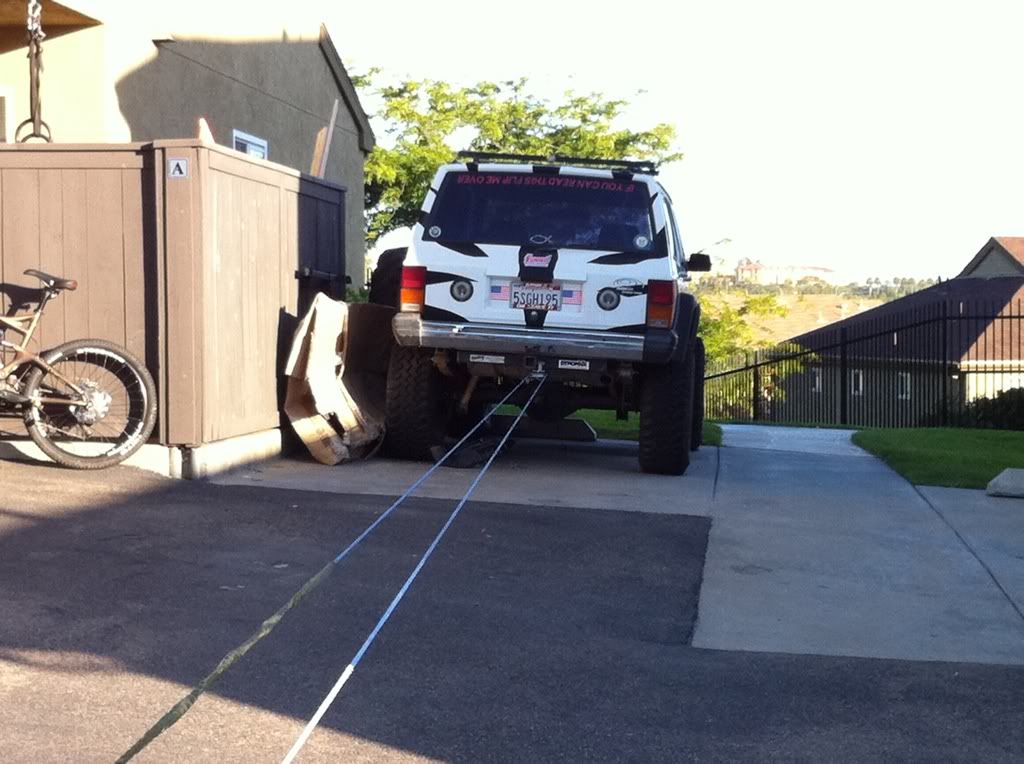 Once the line was in and attached to the Matrix.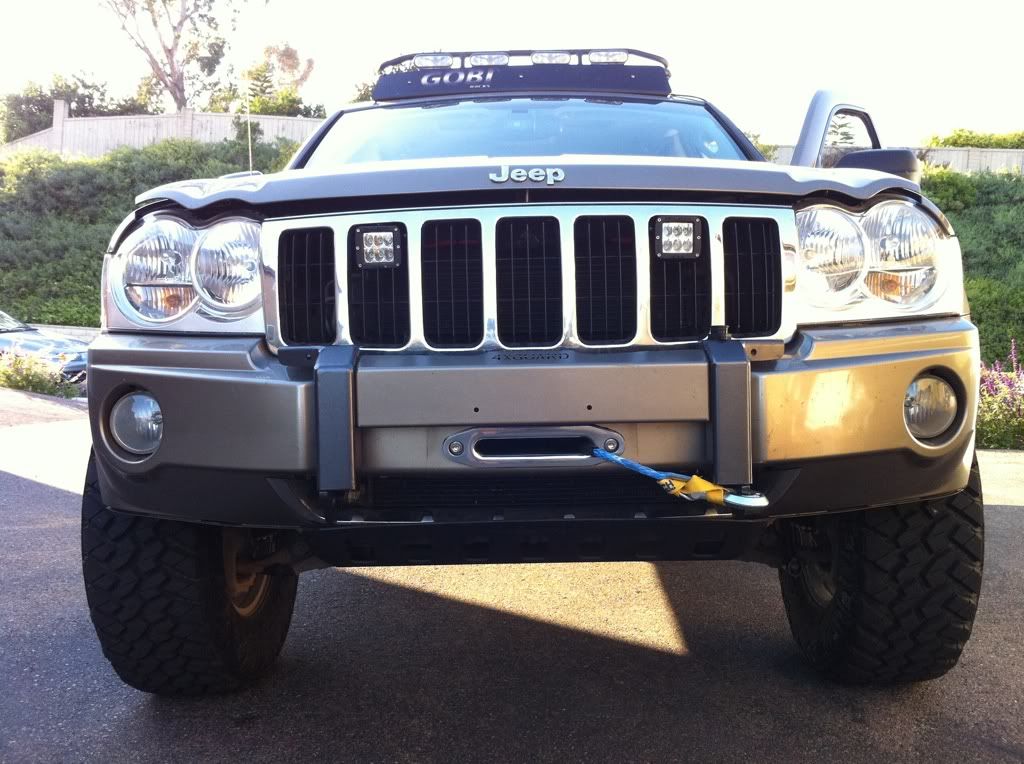 A shot of the winch nestled in place hiding safely behind the bumper.