This write up is for my main man AJ!
I have wanted to upgrade to the 08+ headlamps for sometime now, I just had more important thing to spend my money and time on. I have been wanting to paint my stock ones to match my khaki WK, but knowing that I was going to be doing this upgrade I couldn't bring myself to waist time on the ones I would be pulling off. A few months ago I finally decided to make the switch!
First I scored an OEM housing off ebay for $50! It had a broken tab, but was in working condition. So for $50 I got a good ballast, OEM projector, and a housing to practice on. I pulled it apart and started playing with different ideas.
My goal was to accentuate the circular headlights that are one of the iconic Jeep traits. At the same time color match the lamps to the Jeep to make them look like they belong. One of the things that always bugged me about Jeep, as apposed to other companies, was the one lamp for all colors idea. I like that some other companies will take the time and money to have a specific color matched lamp for each vehicle.
Anyways, here is the the reflector before I did anything to it: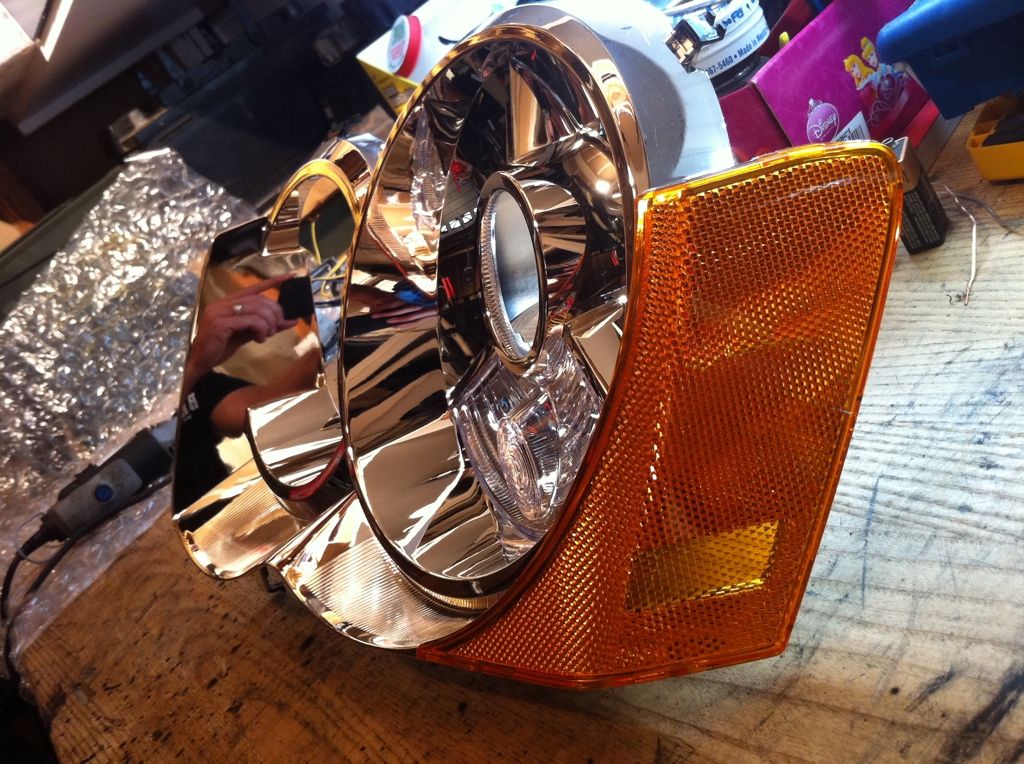 I pulled the side marker off and started taping. Then I gave it a quick sand to ruff it up.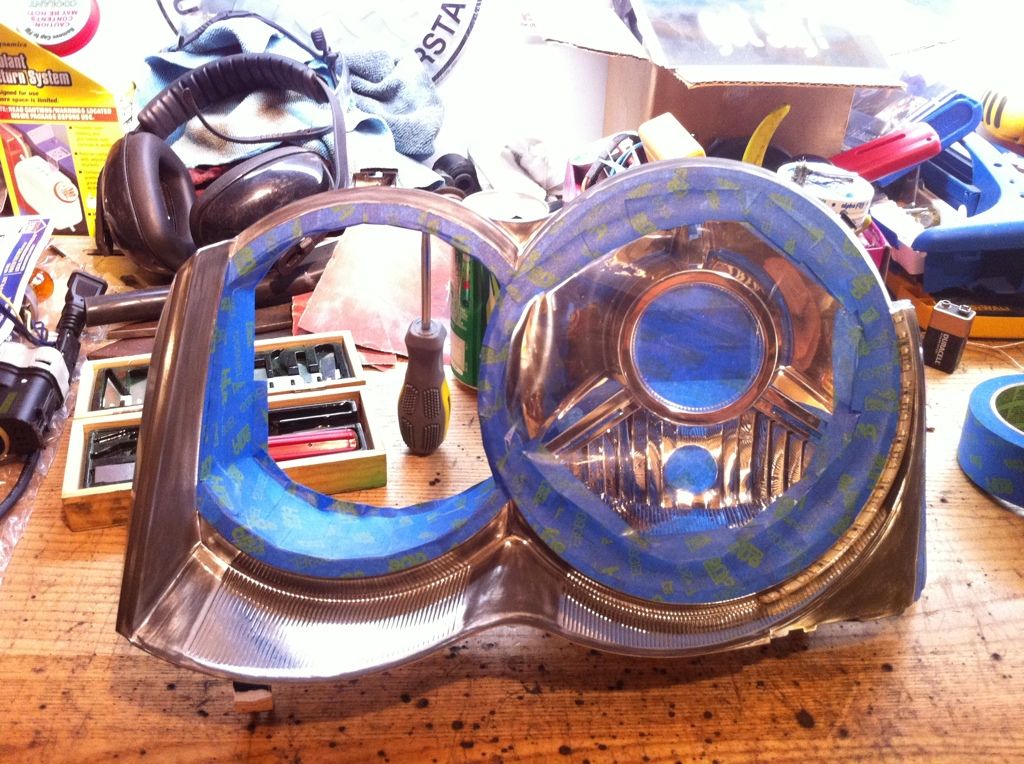 I didn't care to do a thorough sand job since this is just a practice run. At this point I wasn't sure what I wanted to do with the side markers, so I left it alone. Next was paint!
I sprayed it with a couple coats of primer, base coat, and then clear. Before the clear dried completely I pulled off all the tape to make the easier and the lines a little cleaner. After it was dry I popped the side markers back on and brought it out in the sun.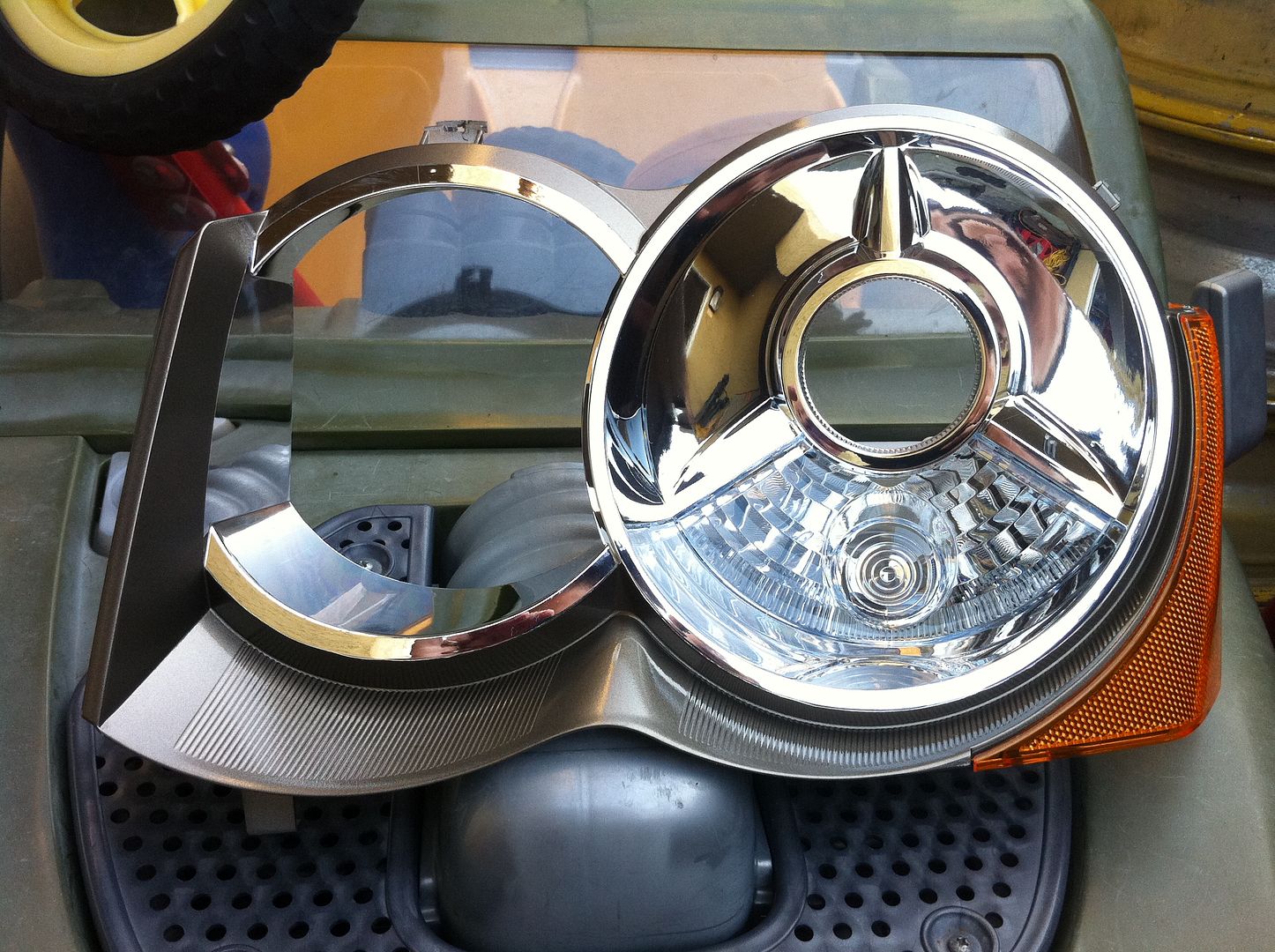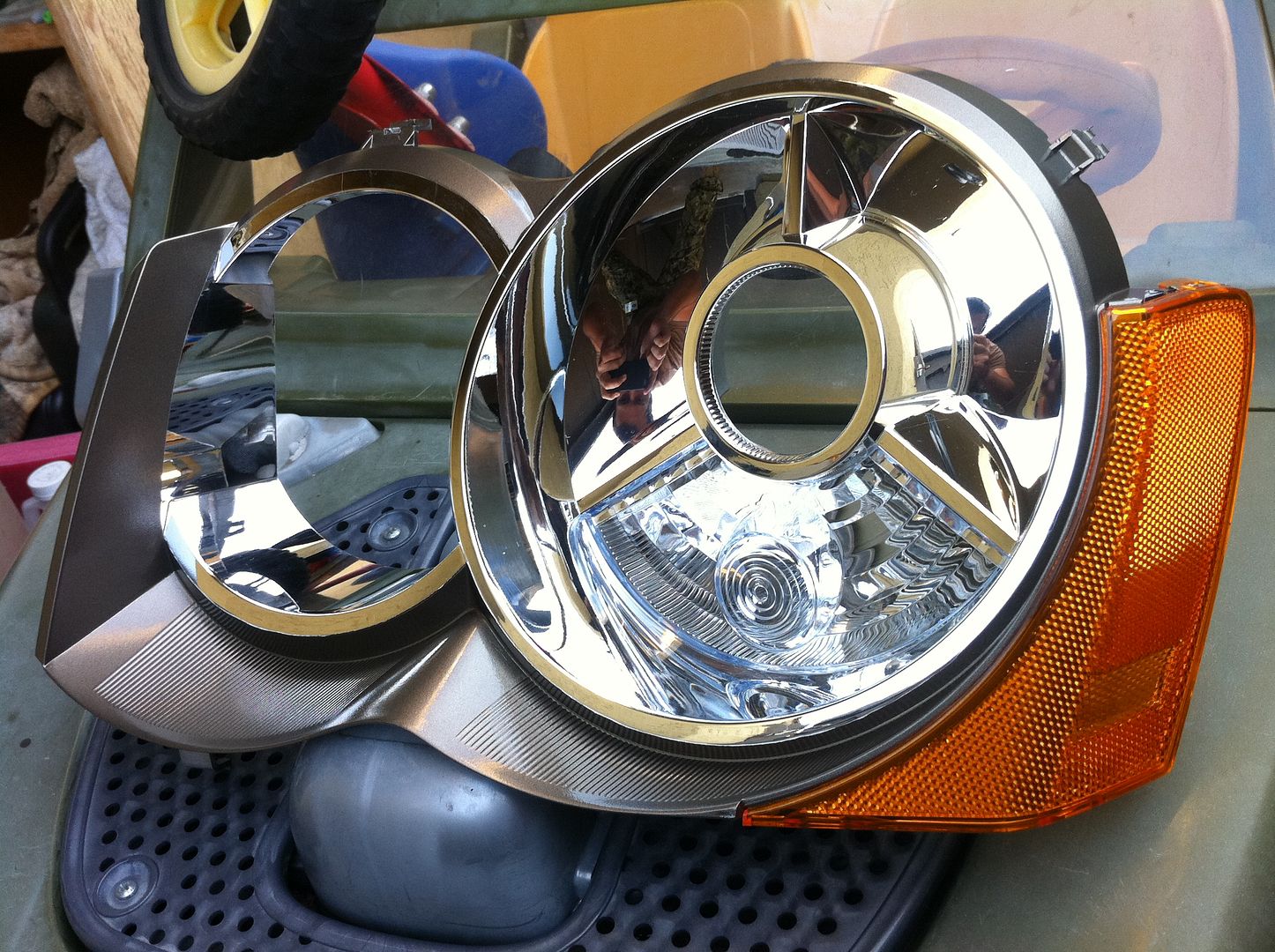 I liked the outcome! Next was to get my real lamps and work out my other ideas...