It was time for a little more suspension modification! In my hunt to continue pushing the OME lift I had a new batch of goodies for her. I installed the OME HD coils up front but not in the rear yet, so I did that here. I had done some measuring and found that with a little bit of work I could run longer rear shocks. So I ordered up some SuperLift SuperRide shocks from Kolak. I didn't like the white shock body and yellow boots so I painted the shocks graphite and had Kolak also send me black boots.
Comparison to the OME.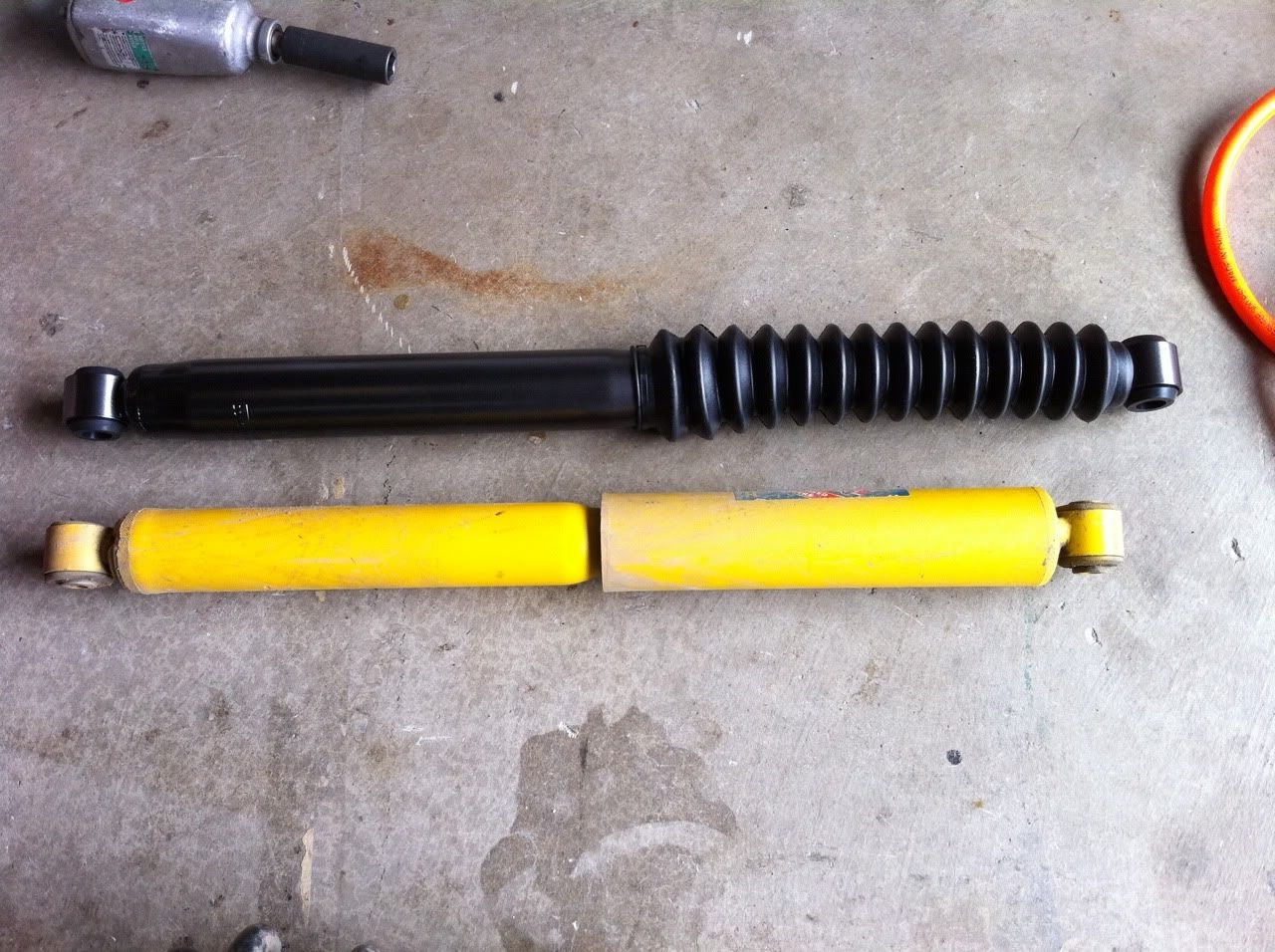 OME rear shocks (PN: N190) extend out to 26" where as the SL shocks (PN: 88200) extend out to 28". So I could get 2 more inches of down travel by running these.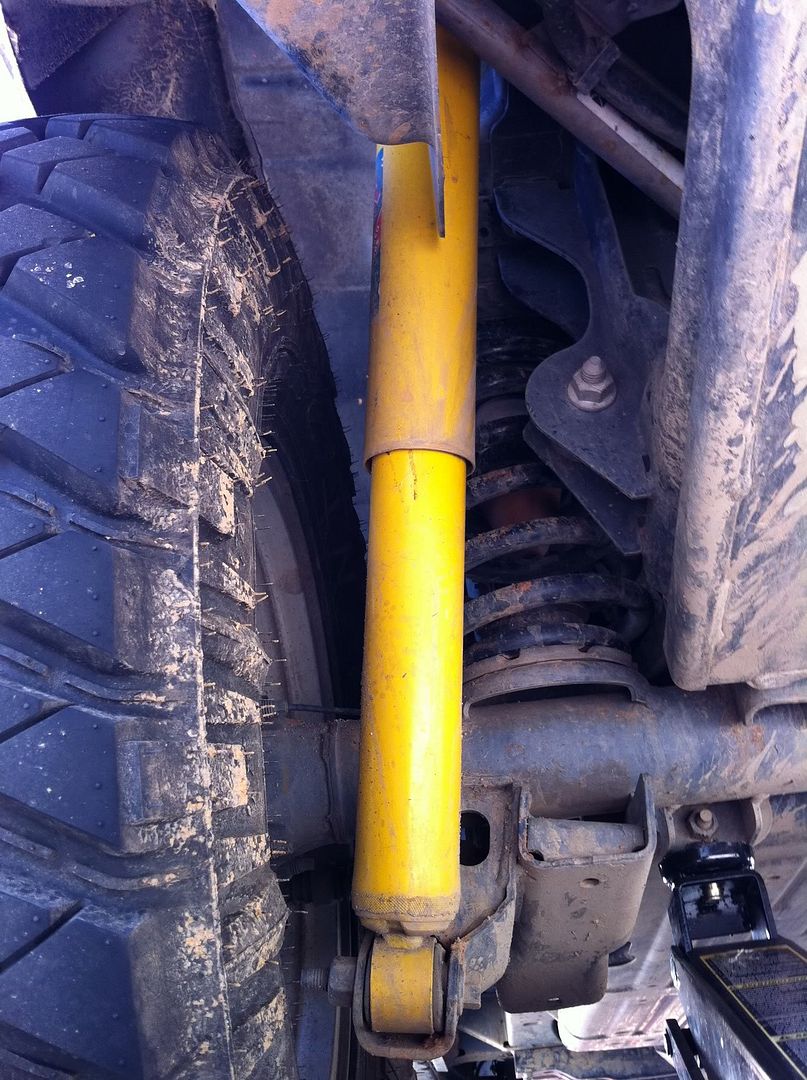 However! Before you go swapping longer shocks in, I had to do a few things. First I had to extend my break lines. I could have bought the SL brackets, but I am cheap and I had some steel sitting around. So I made my own!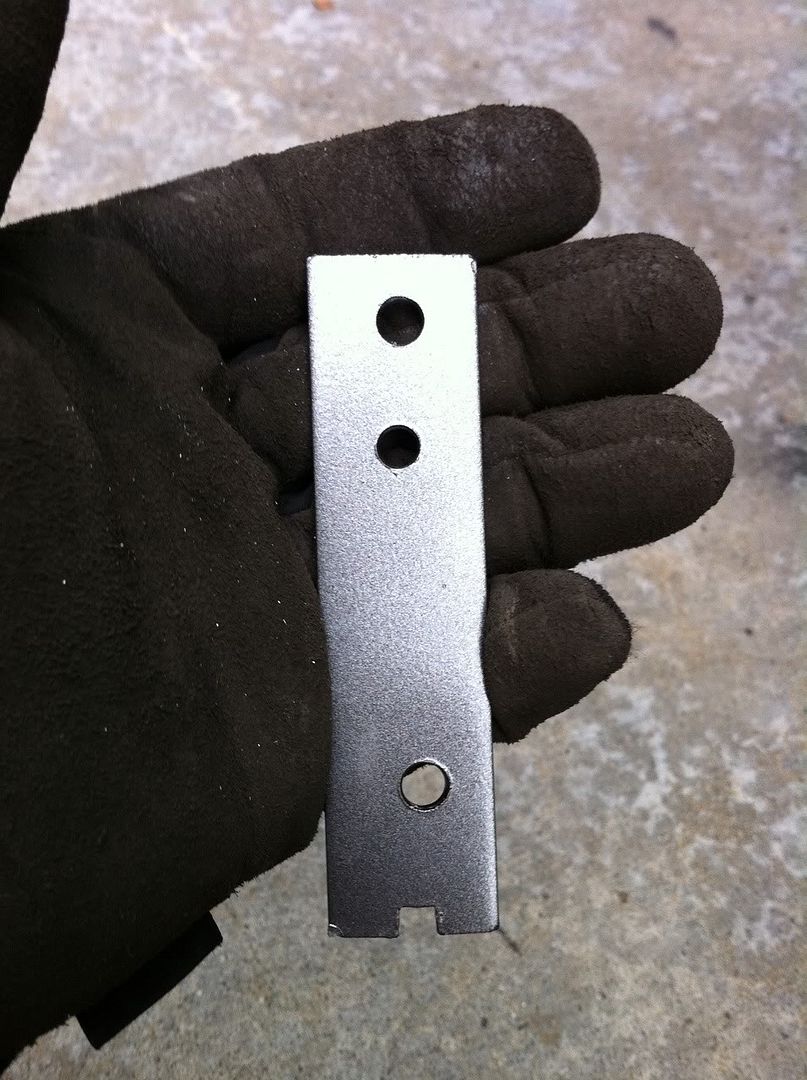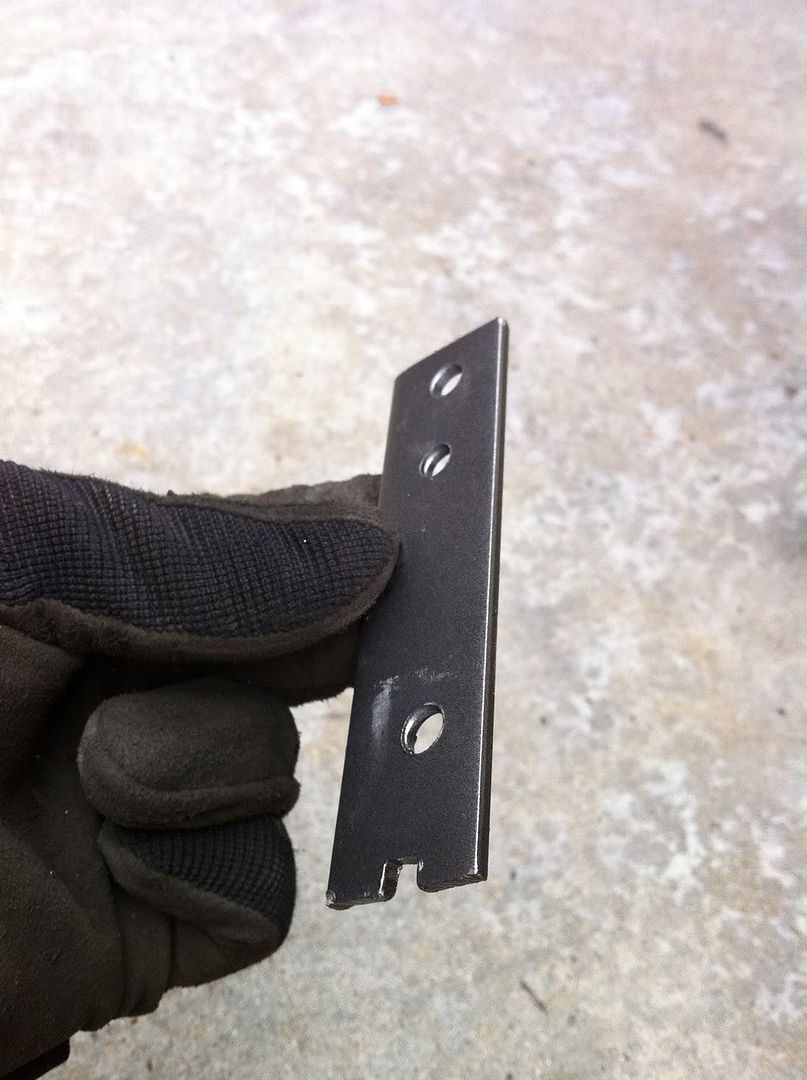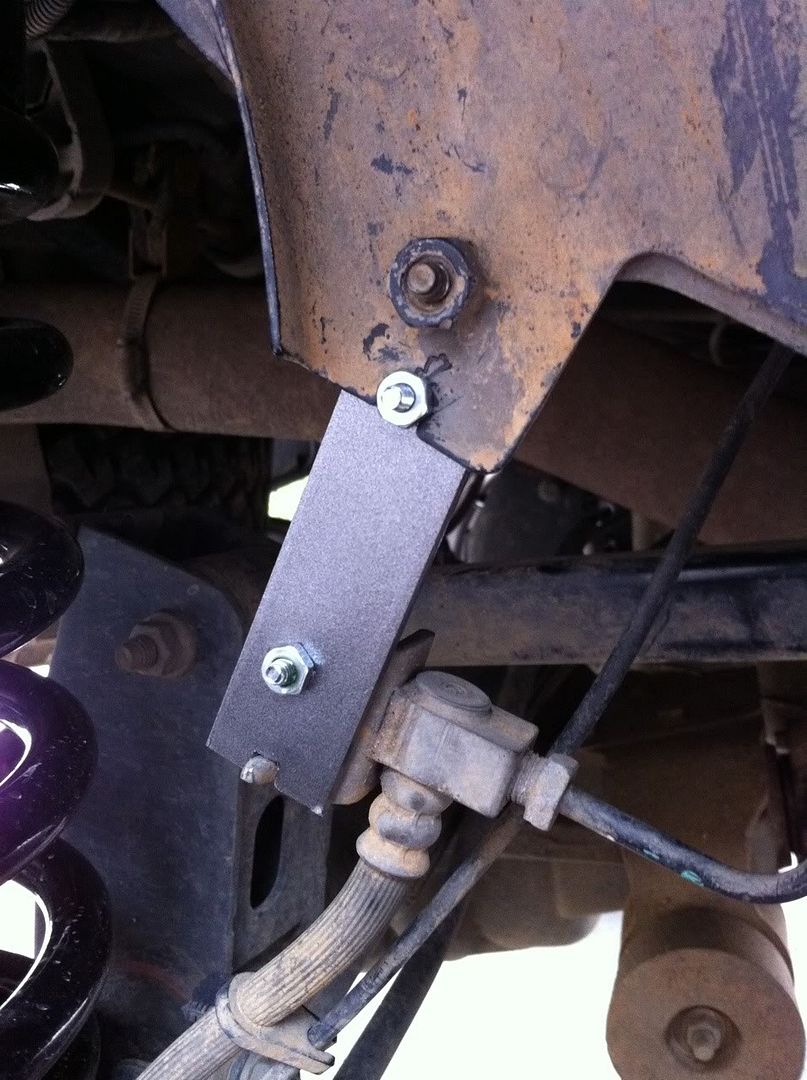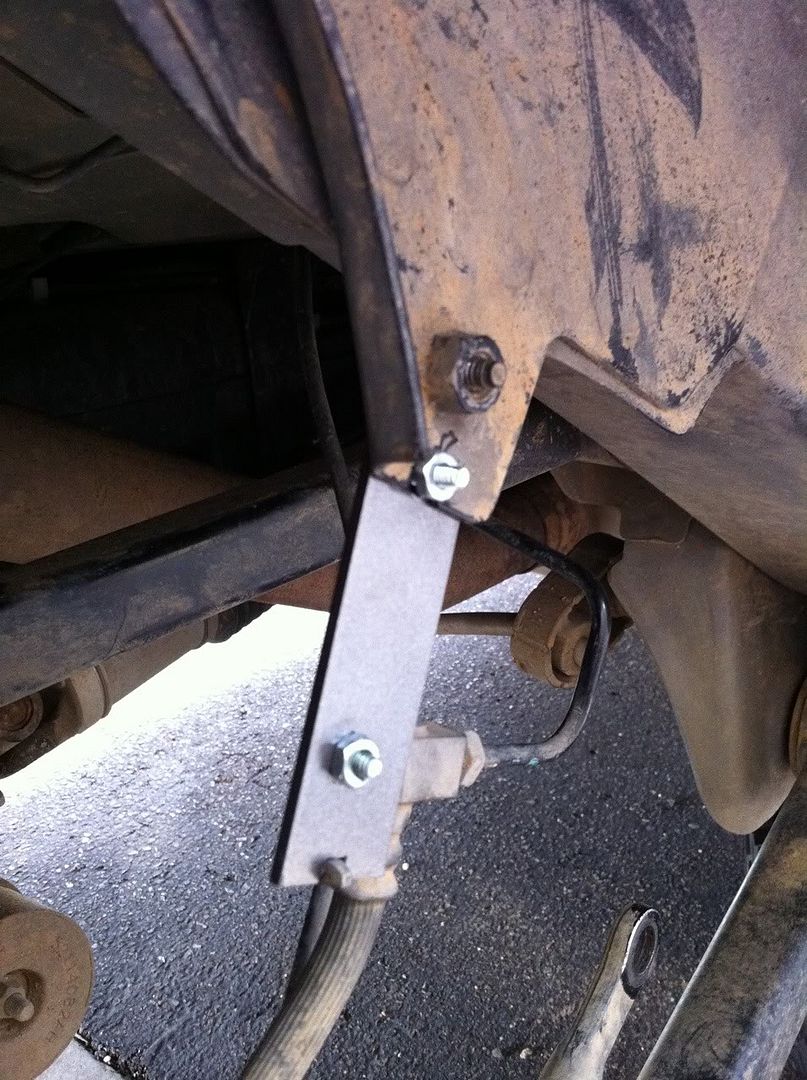 And in case you haven't done it already, notch the gas tank skid so the UCA can drop down as far as possible.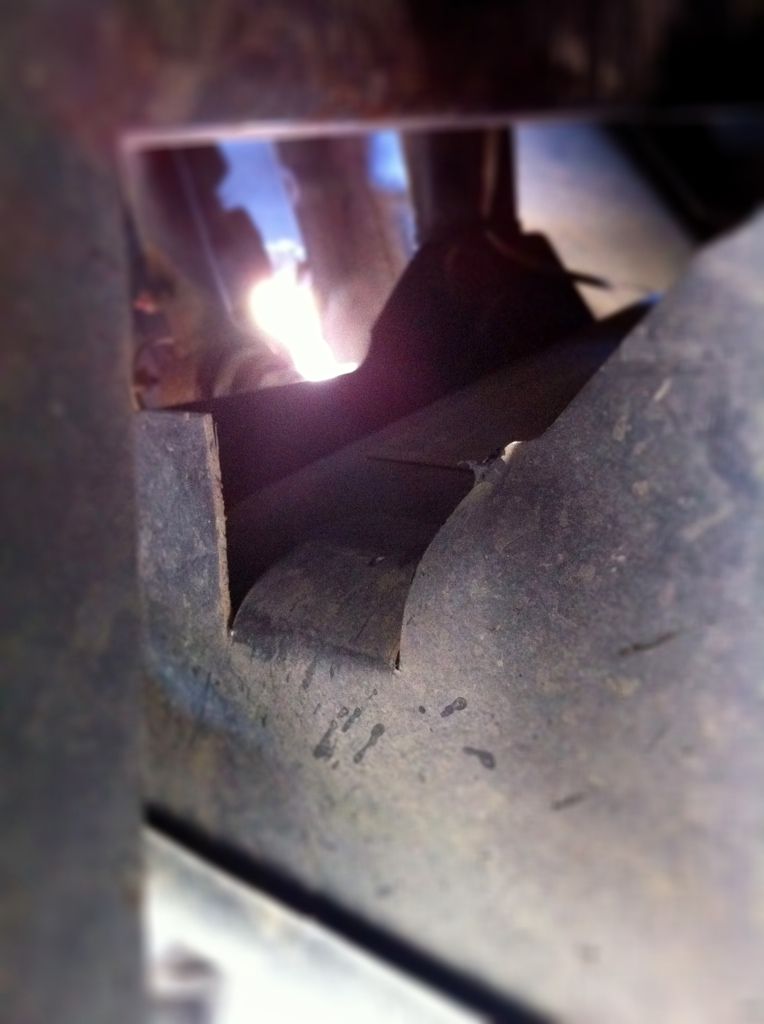 Lastly, check the wires doing down to the diff (QDII) and if need be extend them. (You can see it in the track bar pic below)
In the effort to maximize flex and articulation I chose to swap out the sway bar links to a set of JKS quicker disconnects (PN: 2001) These are not a direct bolt in. You have to drill out the top eye to match the frame end bolt. I like these links because they are adjustable, the ends are rubber ball joints that will flex with the suspension, and they are greasable. I adjusted them out to the same length as the Rusty's ones.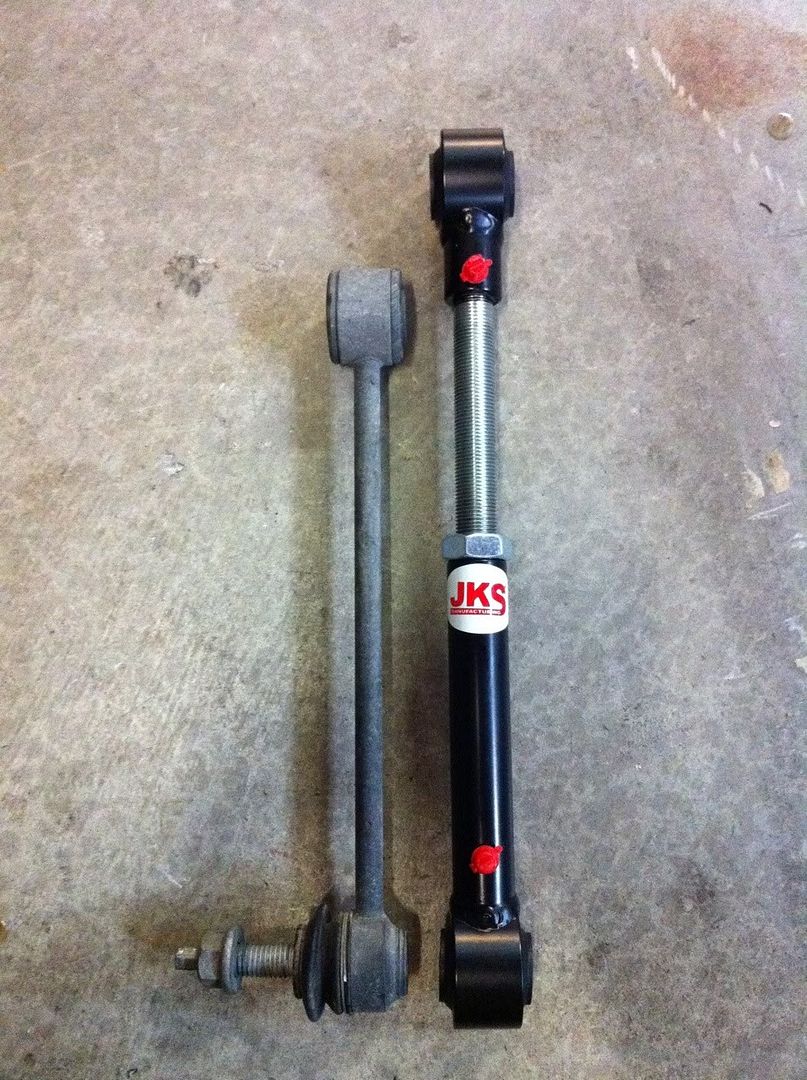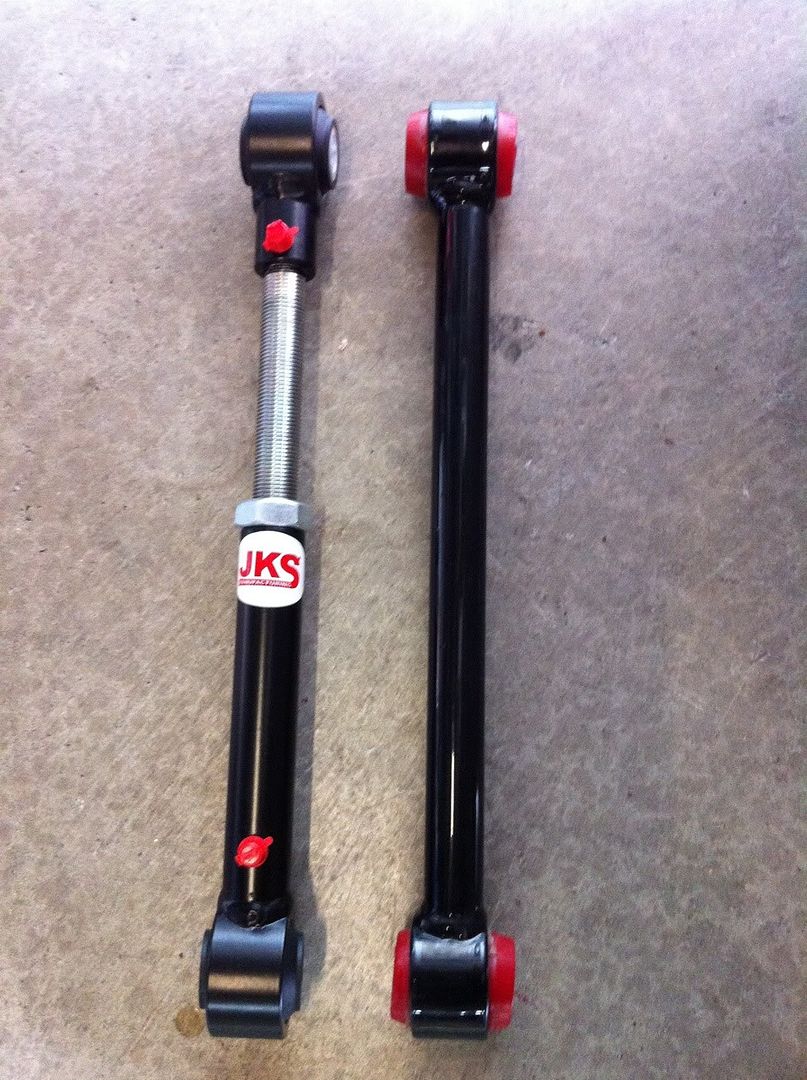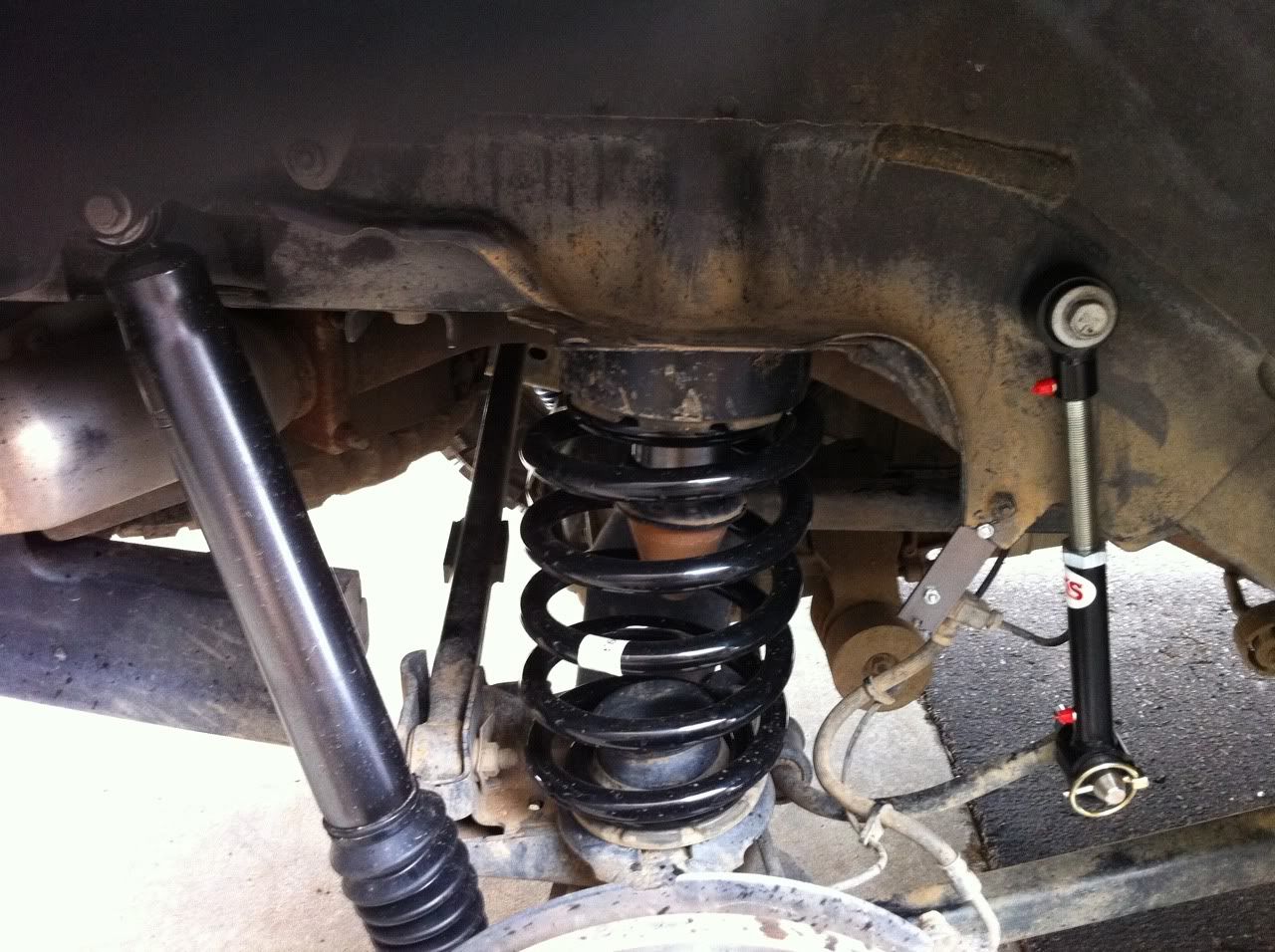 To keep the axle center I installed the Rusty's Adjustable Track Bar (PN: RC-TB732-WK) and adjusted it .5" longer than the stock one.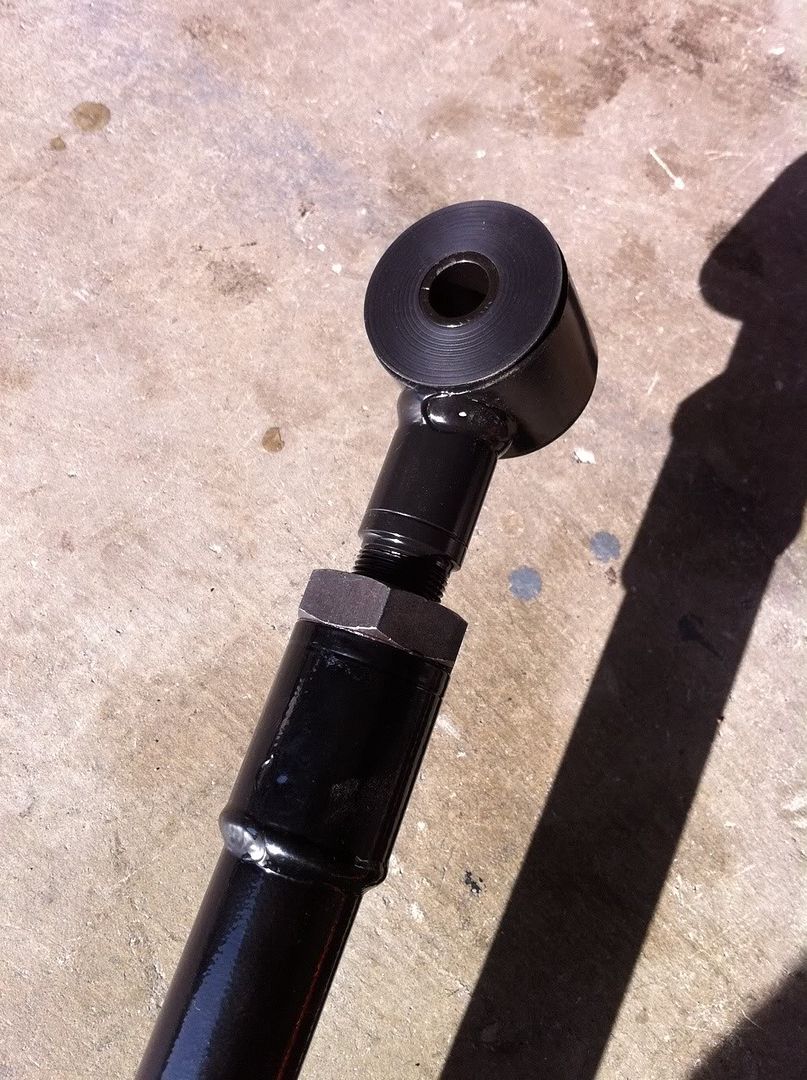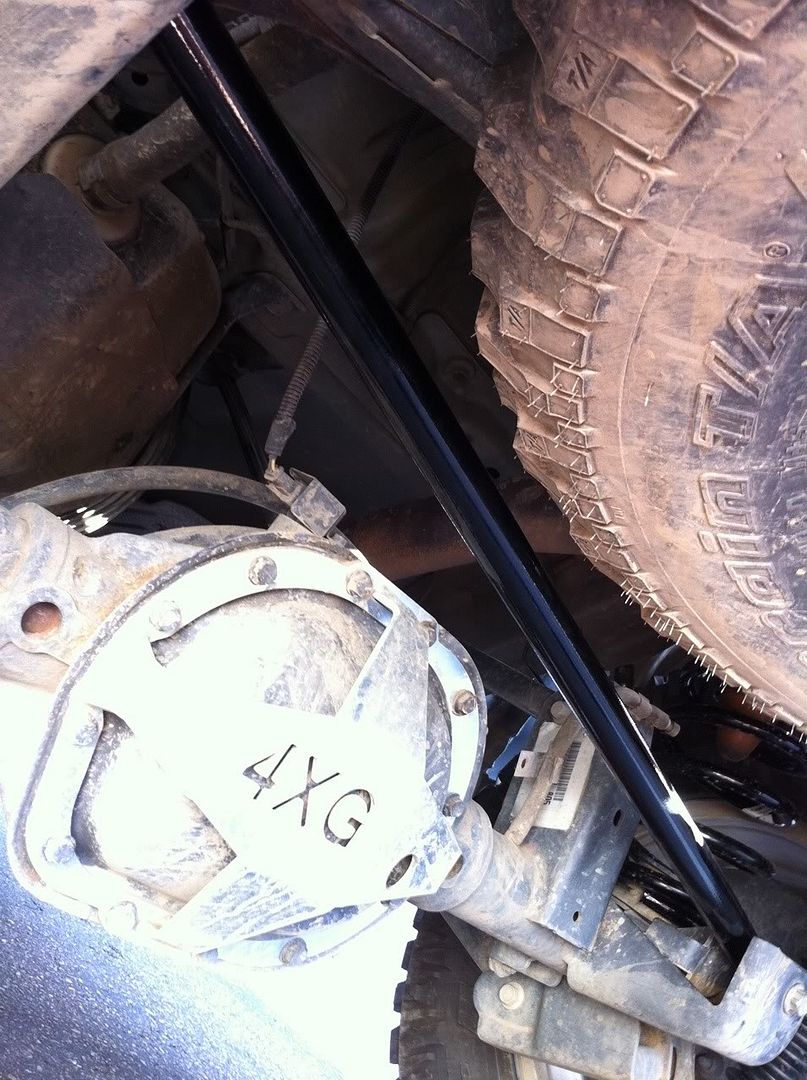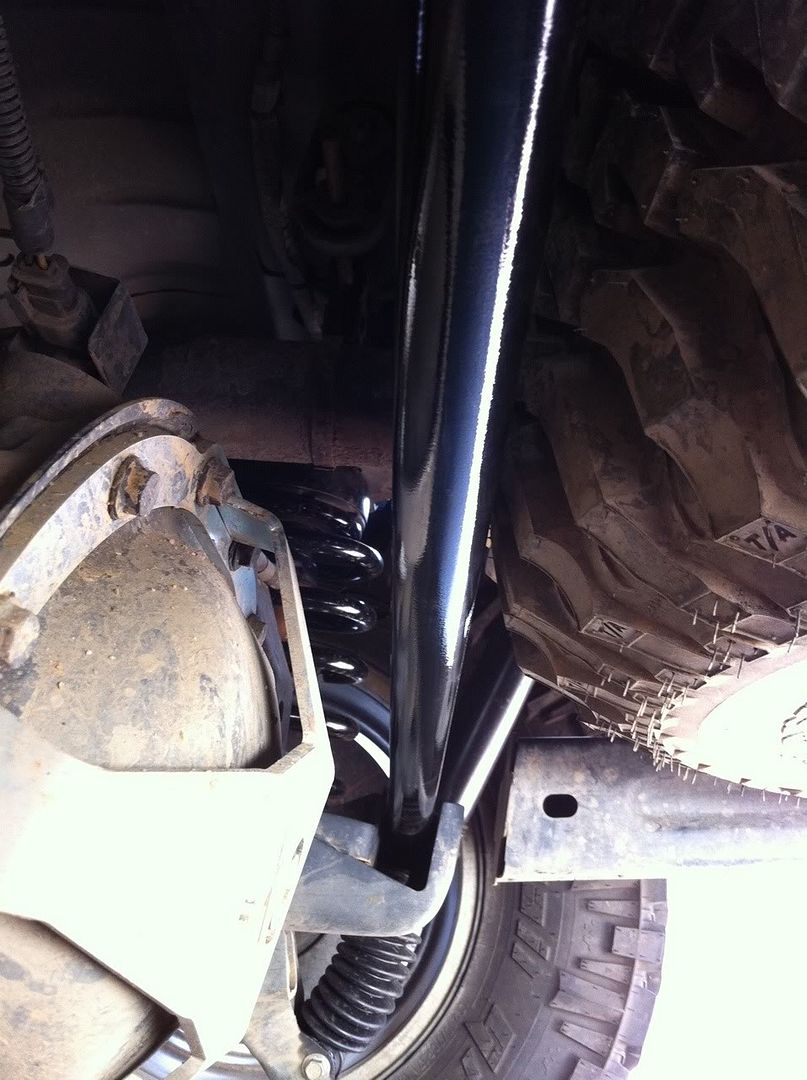 Last thing was bumpstops. I fixed the front, so now to fix the rear. I used a pair of 2" PVC couplings and got longer bolts. I painted the couplings so they weren't white and put them in. These fixed the rubbing issue in the rear for all but the extreme stuffs.