I got my MOPAR stripes put on today! Here is a quick little write up for anyone interested. I had Nate (ReBadgeDesign) make me two sets, a charcoal metallic set that comes really close to matching my graphite paint and a matte black set as a fall back in case I didn't like the first. He also sent me some metallic blue that he used in the ORT8 badges. For now I just through on the charcoal stripes on and I will play with the blue later.
I had Nate make them straight 20" long and I trimmed from there. I started by moving the badges up right under the body crease. Then applied a skinny piece of tape to the fender line where I wanted the stripes to end.
I cut 9.5" off the bottom of the 20" strip and taped it under the badge. Then using a pencil I traced the impression from the thin tape underneath onto the stripes.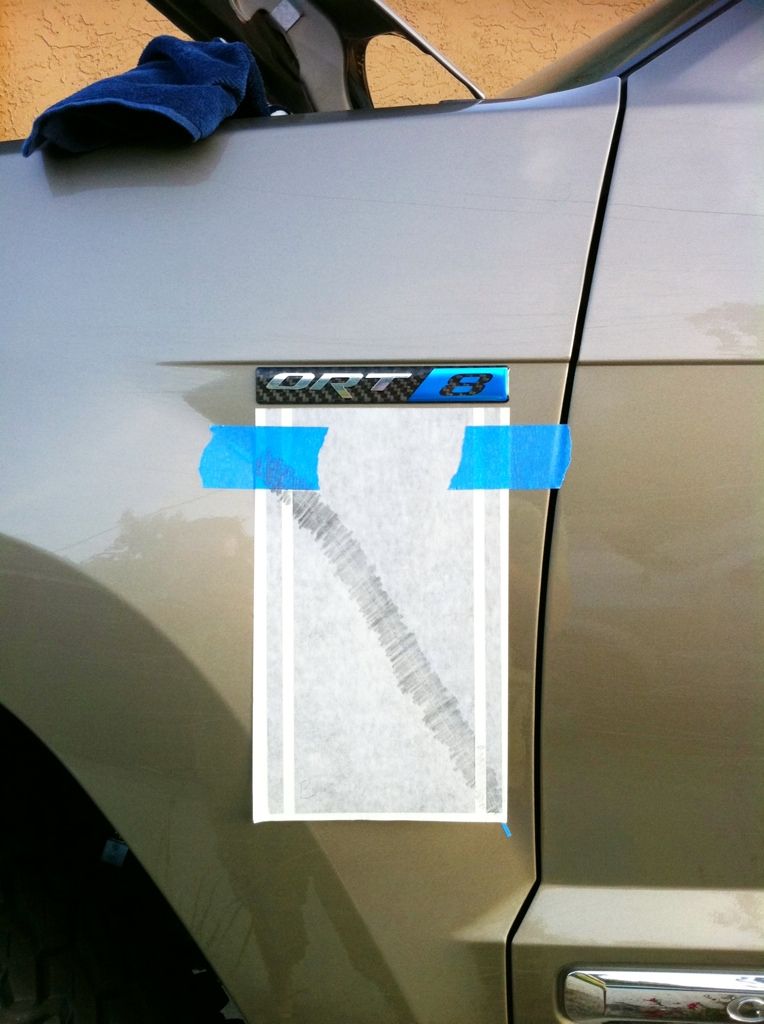 Now all I had to do was cut along the line and apply the decal and the bottom is finished.
The top is easy. Just tape it into place and cut off any excess from the top.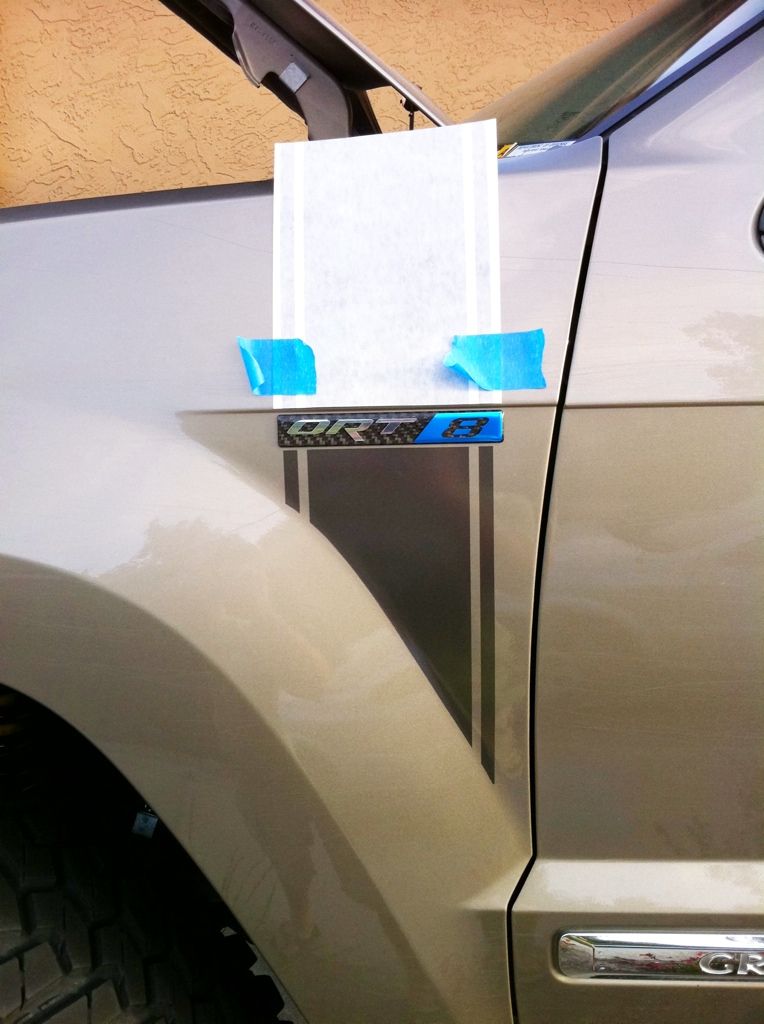 Then apply the decal and it is finished!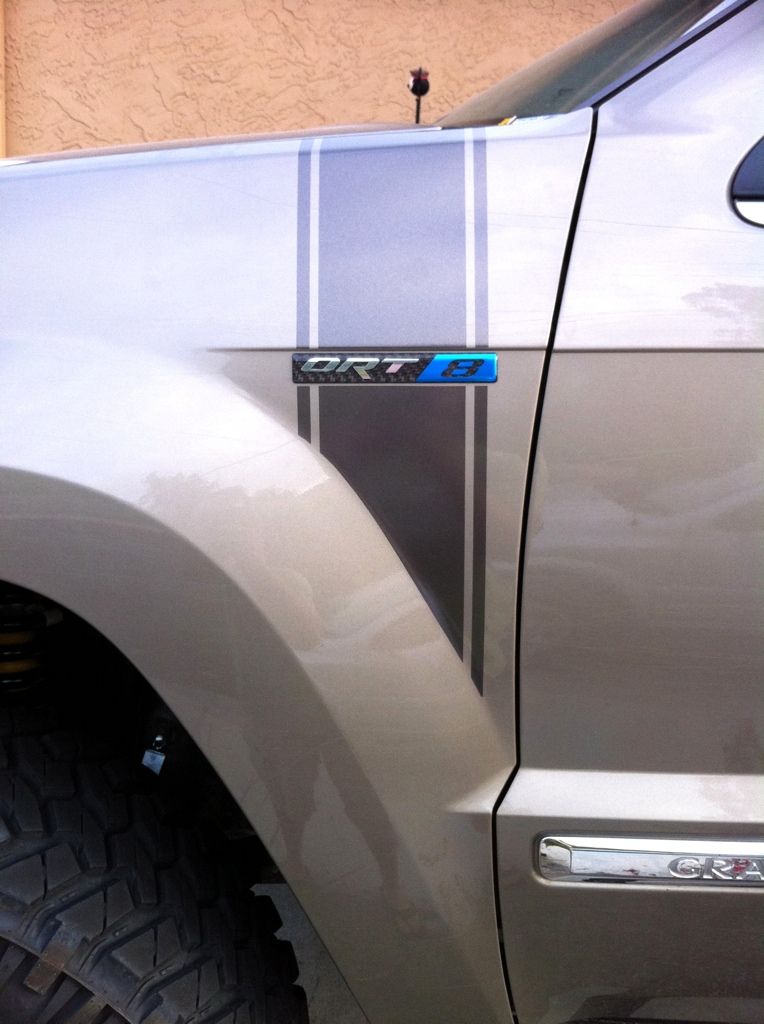 Now I am not an expert with these things so I do have a few air bubbles, but they aren't that noticeable. Plus I figure they will get scratch up soon enough anyway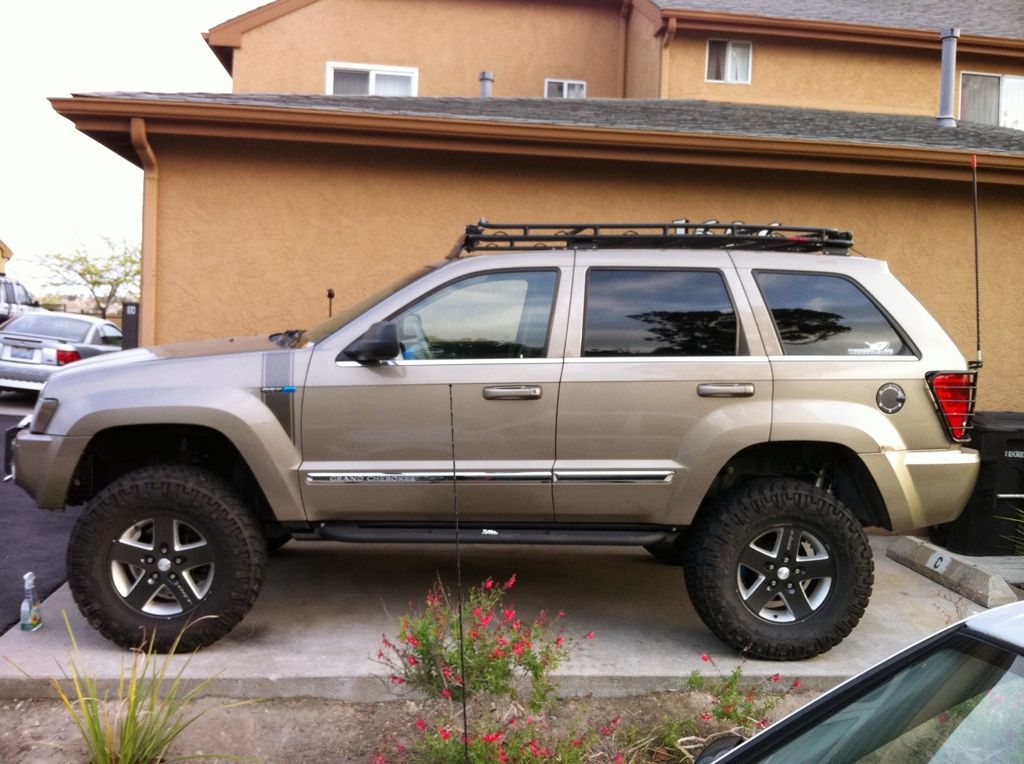 I know they aren't the best pics but I will get more later. I still have some blue to add!
Oh! The passenger side is a little more complicated because of the antenna. I just unscrewed the antenna mount, laid the decal, cut a hole to match the fender opening, and screwed the antenna back on.