Ok, because I LOVE my OME front suspension I wanted to try to use it with the SL. I had a couple options. First I could use the strut assembly as is and add a 2" BB spacer on top of it to achieve about a 25" hub-fender measurement. This would retain the ride quality and weight control I like and give the ride height of the SL system. The bad thing about that route is down travel would suffer since there would only be a 2" spacer on top instead of a 4" SL spacer. Since down travel is one of the big reasons of getting the SL, that option was not looking ideal to me. Second option was to cut one complete coil off the bottom of the coils so they wouldn't ride so high. Then put the assembly back together without installing the preload plate included in the SL kit, and bolt the 4" SL spacer on the top. This should retain the ride quality and weight control as before (in fact it should be a little stiffer) and give the desired ride height. It will probably ride a little higher that the normal SL but, it should be a good combination of travel and weight control. SO I decided to give the second option a try! I acquired a set of Hemi XK coils just in case it doesn't work out
I disassembled the strut and removed the HD coils. I used a paint pen and marked where I planned to cut.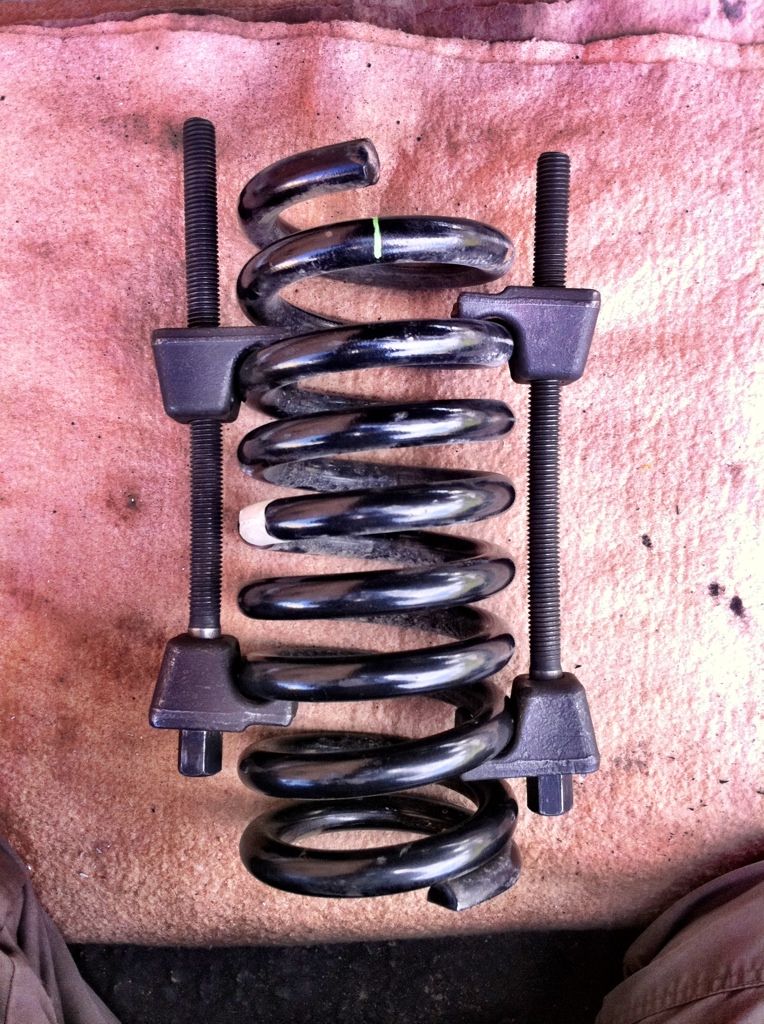 Then I took my angle grinder with a cut off wheel and clipped one coil off.
I put the strut assembly back together leaving out the SL preload plate. Then bolted the SL spacer to the top. Once installed it looked like this.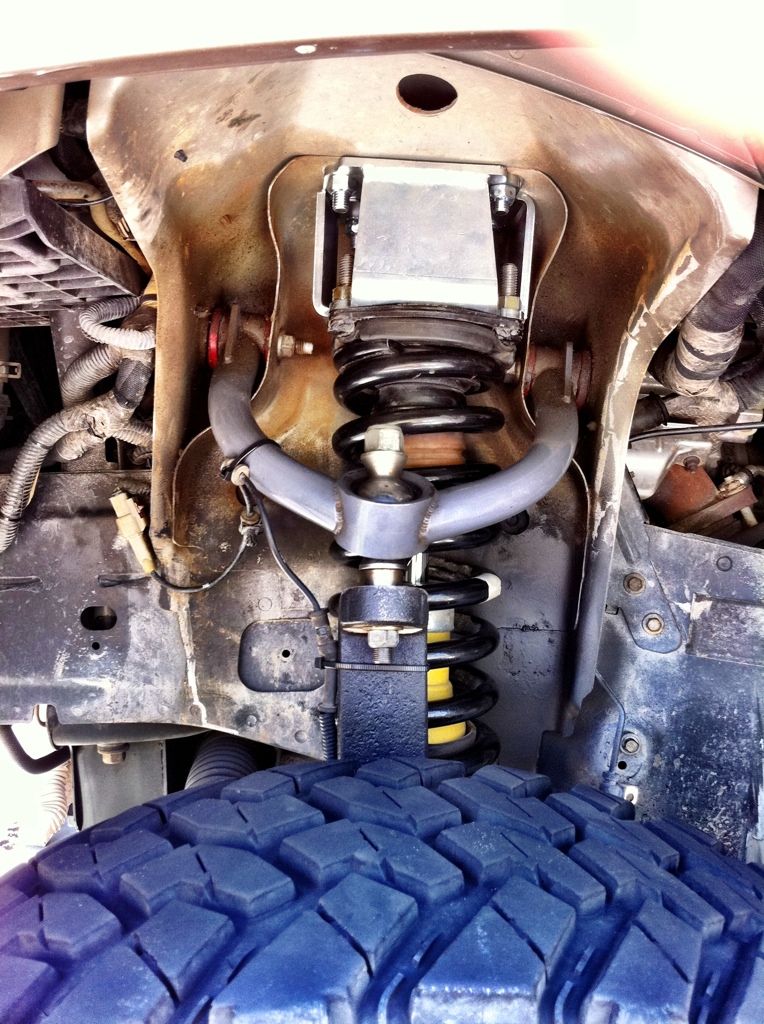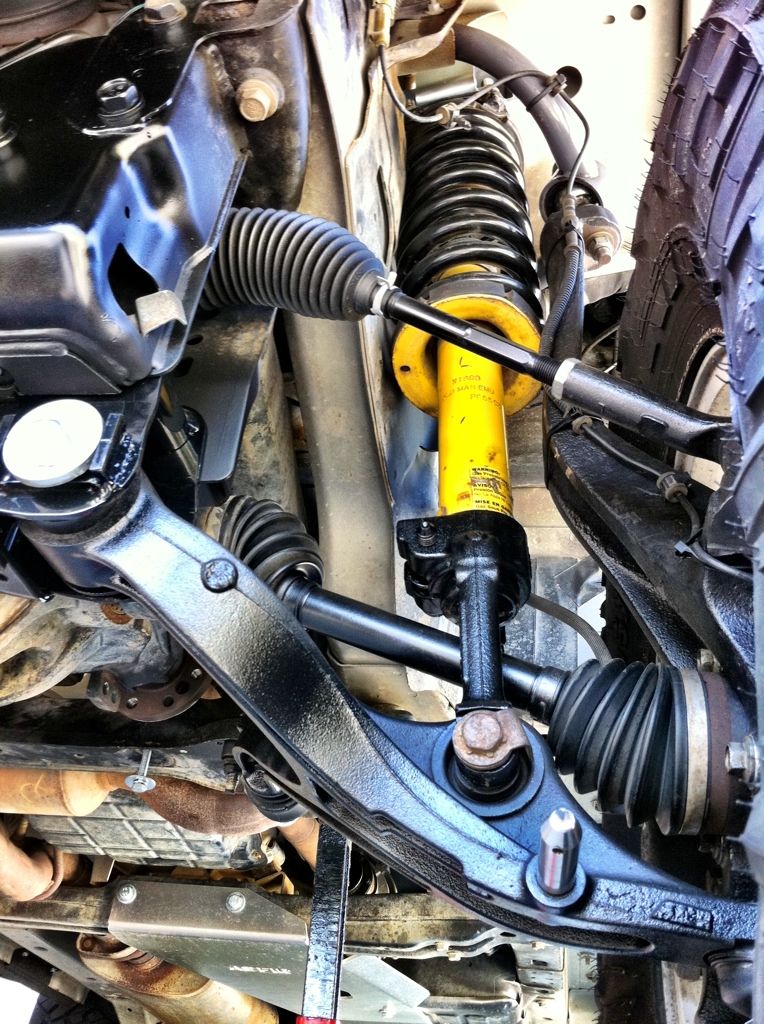 Here is a comparison between the OEM aluminum spindle (left) and the SL steel spindle (right). The thing weighs a TON! I didn't weigh it but once the hud and rotor are bolted on it has to be around 100lbs.
I still have the jack stands under it holding most of the vehicle's weigh, but the tires are on the ground holding some weight to keep anyone from walking off with the front tires
How it sits right now.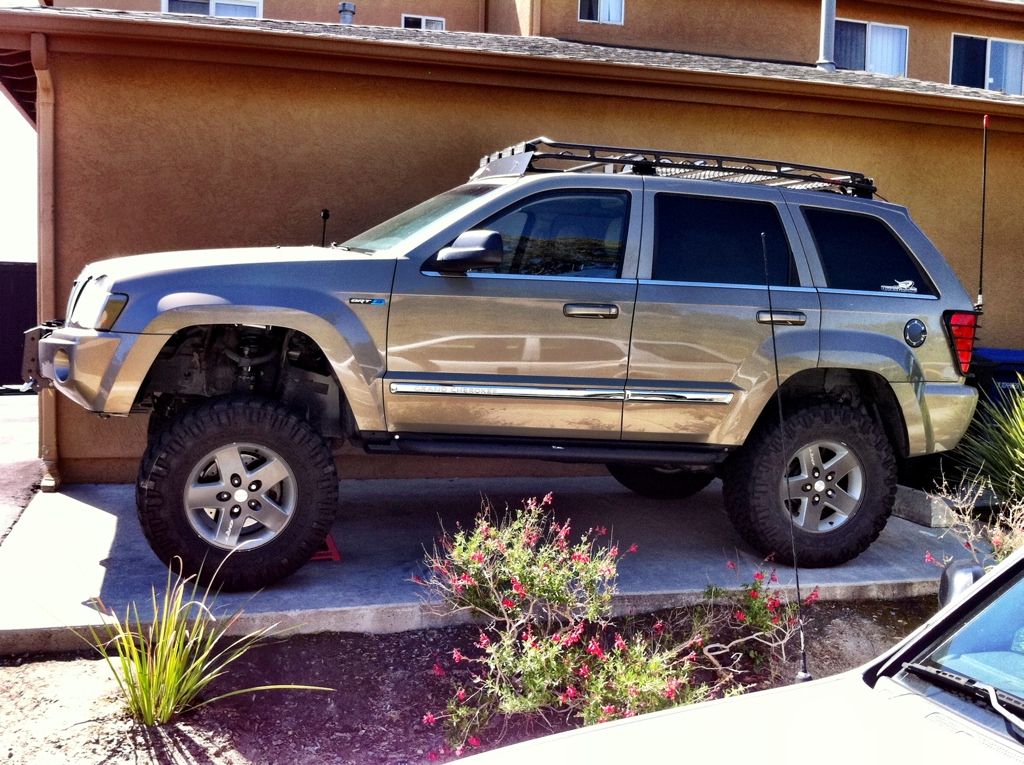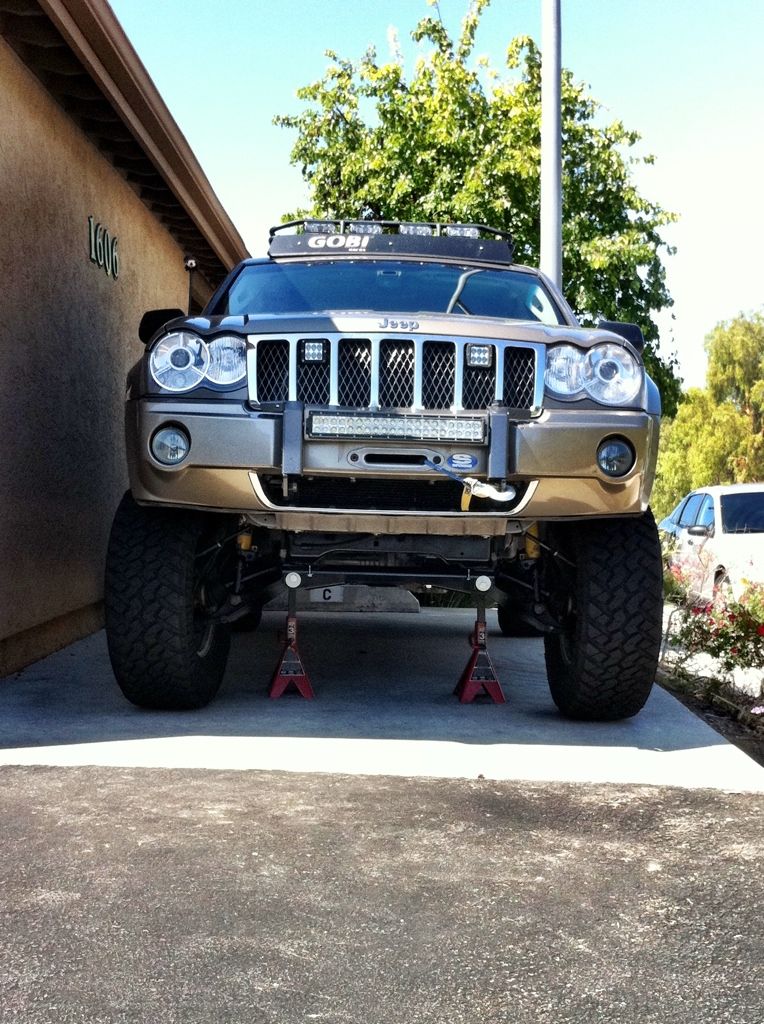 Right now it looks like I have gained 3" of down travel