SO I spent the day painting! I know weird
I had an idea for my new wheels and was eager to see how it would work. Time to share!
Started off by doing a little taping and applying an ORT sticker.
Then I sanded the pocket and masked off the surrounding area.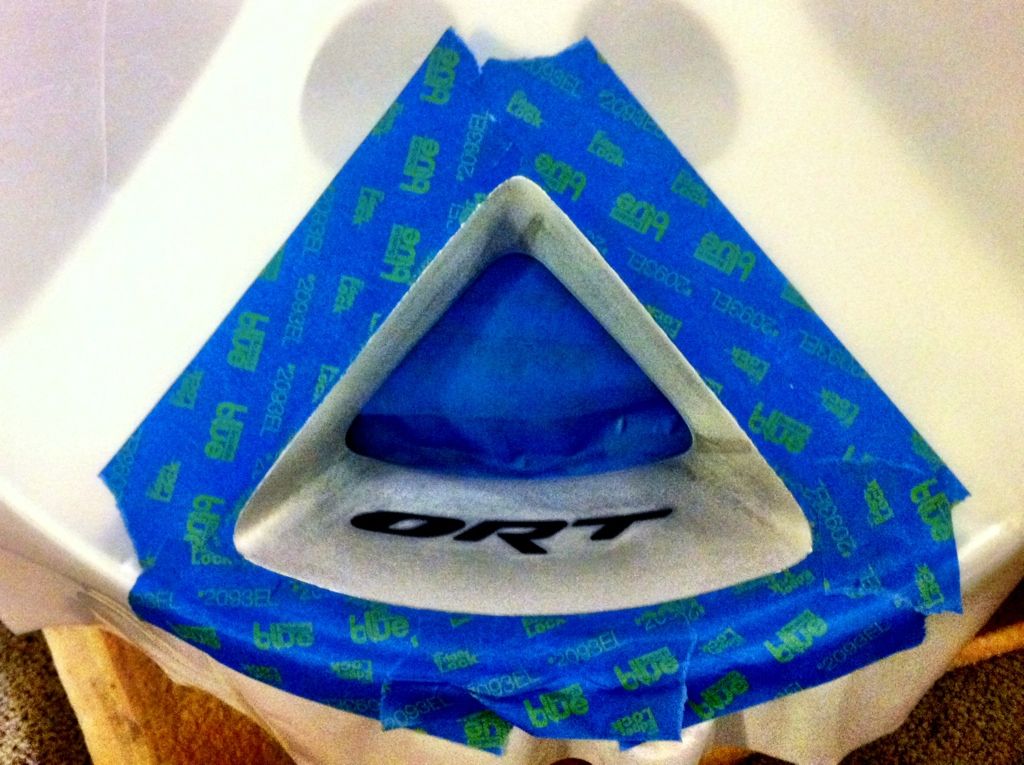 Next was a shot of adhesion promoter, some primer, and my new intense blue.
After that dried I removed the ORT sticker and tape, and taped off around the pocket again but left some space this time. Then sprayed some clear!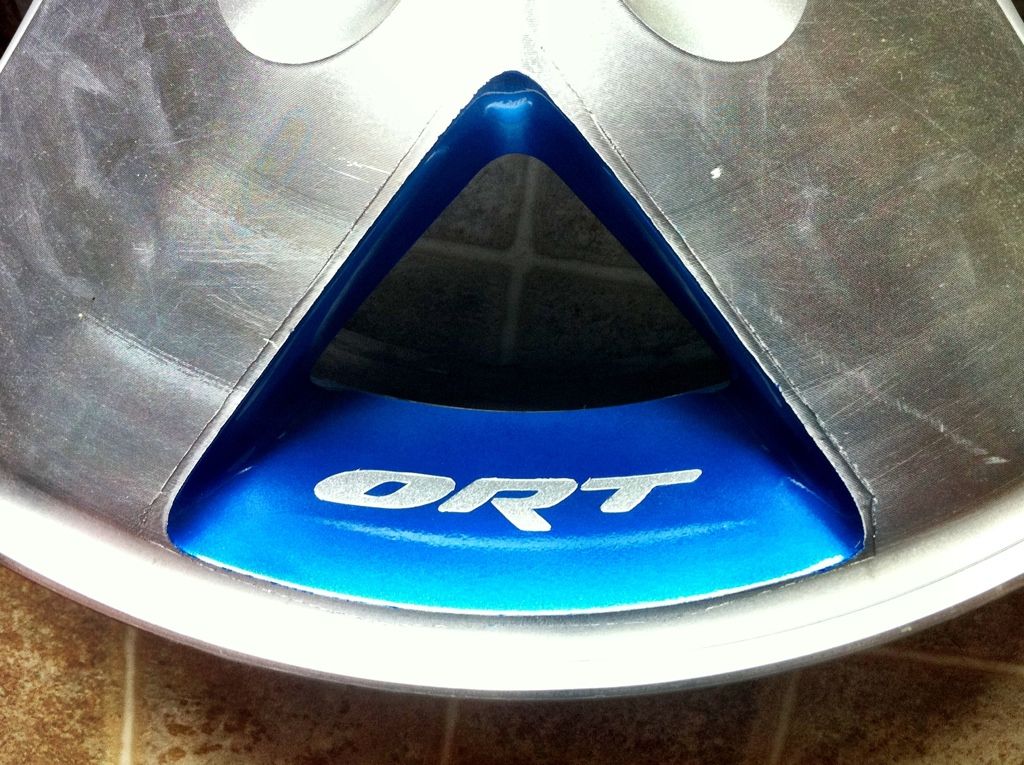 Pretty sweet ha!! This one will be the spare. I wasn't totally happy with how the ORT turned out, so with the rest of them I think I will just use a silver sticker like I did before. Now the rest of the fun because I am not finished yet
Once that was all good and dry I taped off the entire wheel like I did with my other set. Except this time I also taped off the outer lip too. Since this is my wheeling set I know they will get some rock rash and the first place that always gets chewed up is the outer lip. So this set won't be painted so I don't have to keep touching them up! After taping and sanding I applied some adhesion promoter.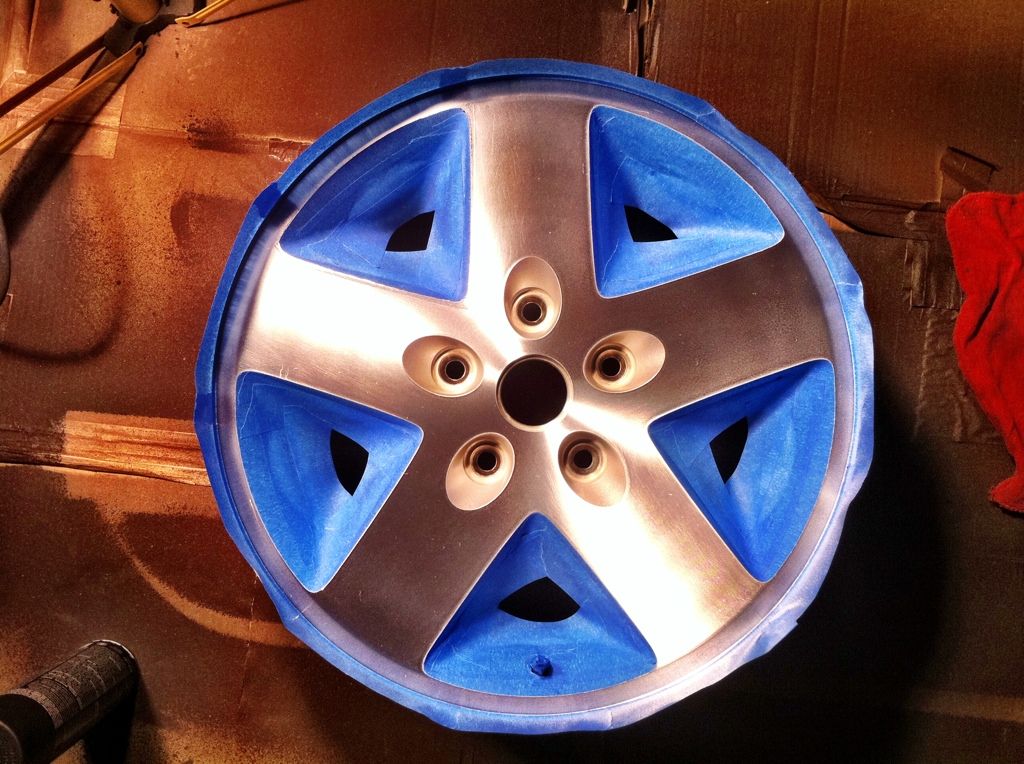 And started bedlining! Here is how it looked after the first light coat.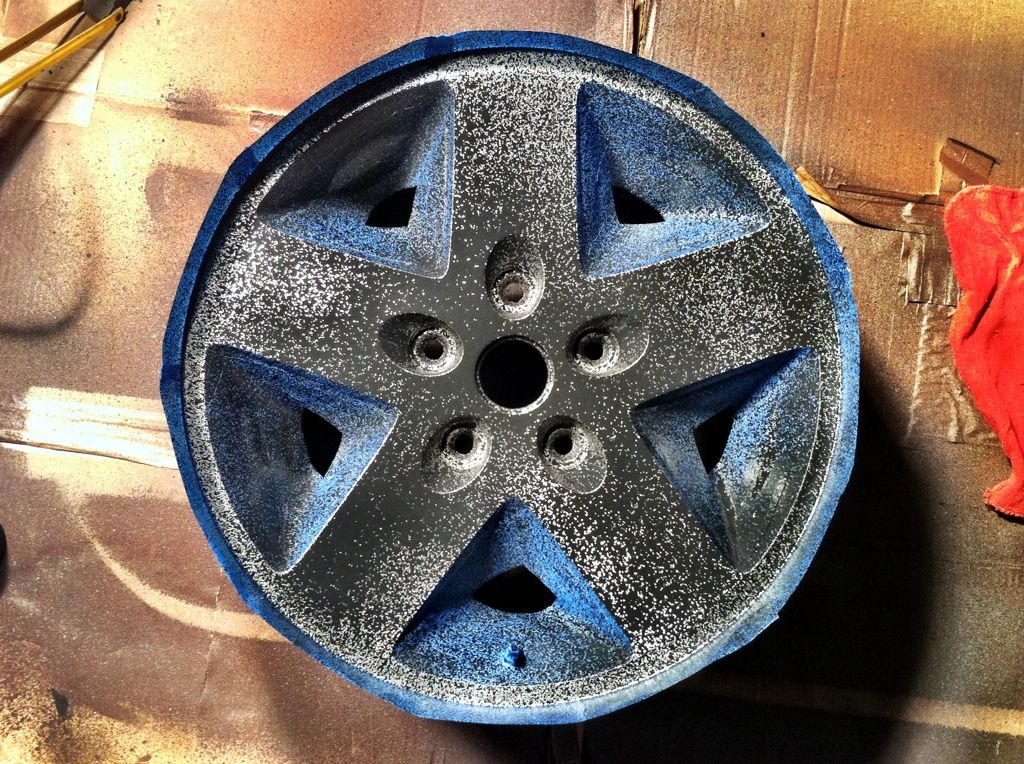 After 4 coats it was good.
Before the bedliner dried completely I took it inside and gently removed all the tape. I used a knife while removing the tape against the painted edges to keep it a clean edge. Once it was all cleaned up it looked pretty good!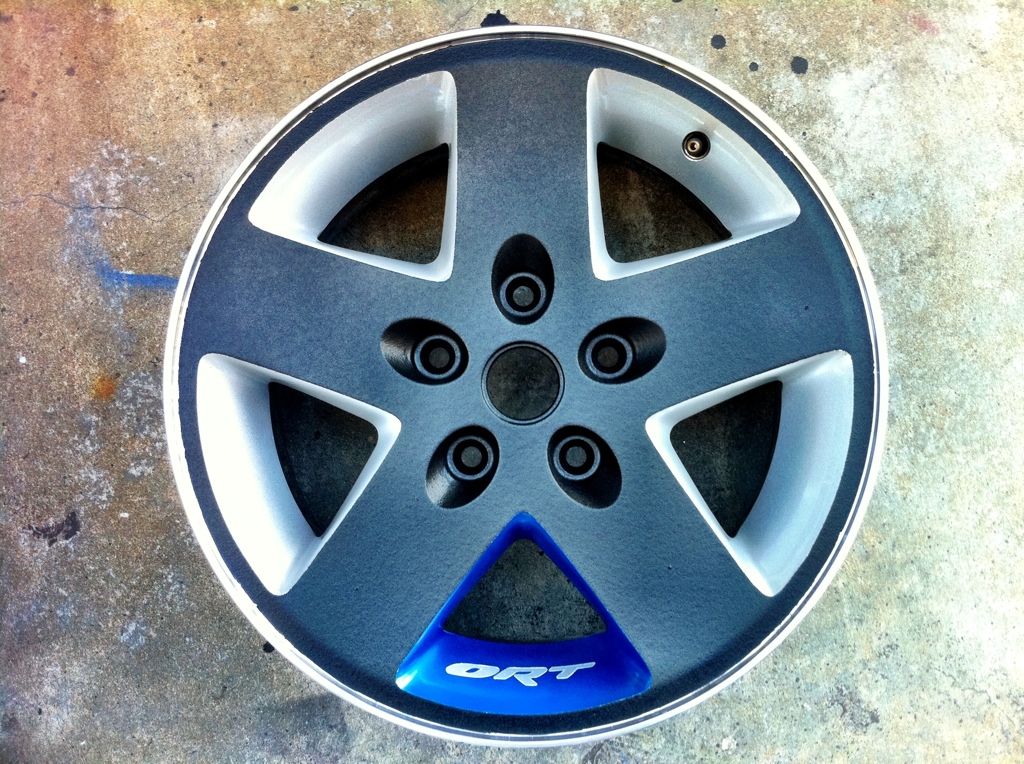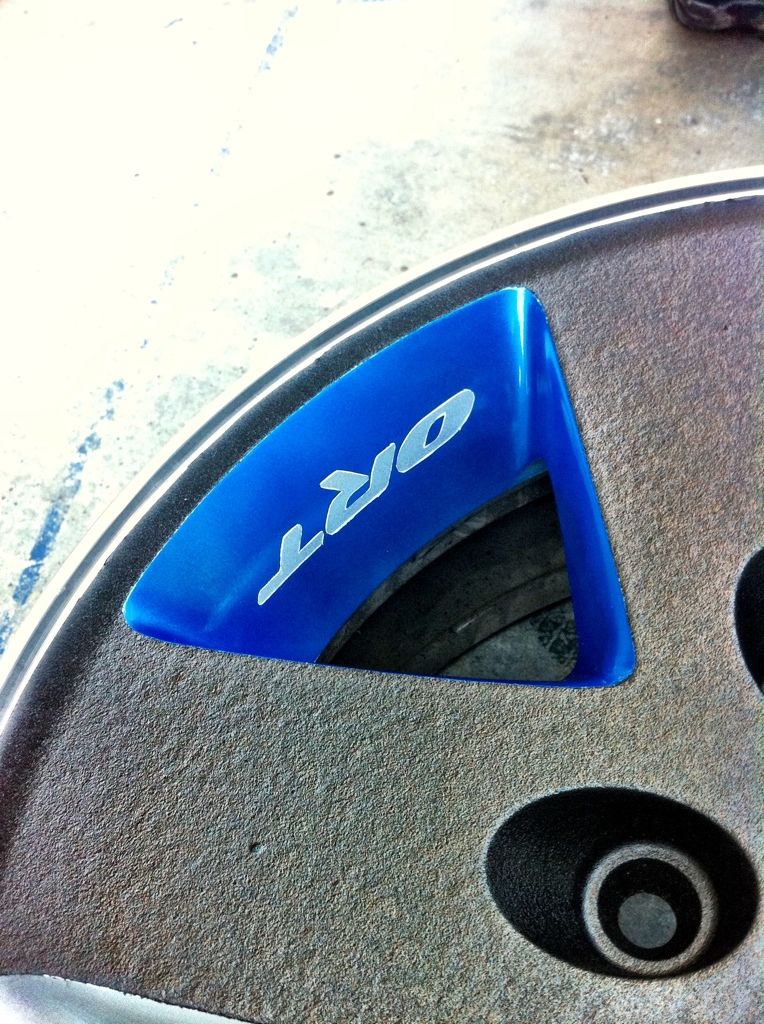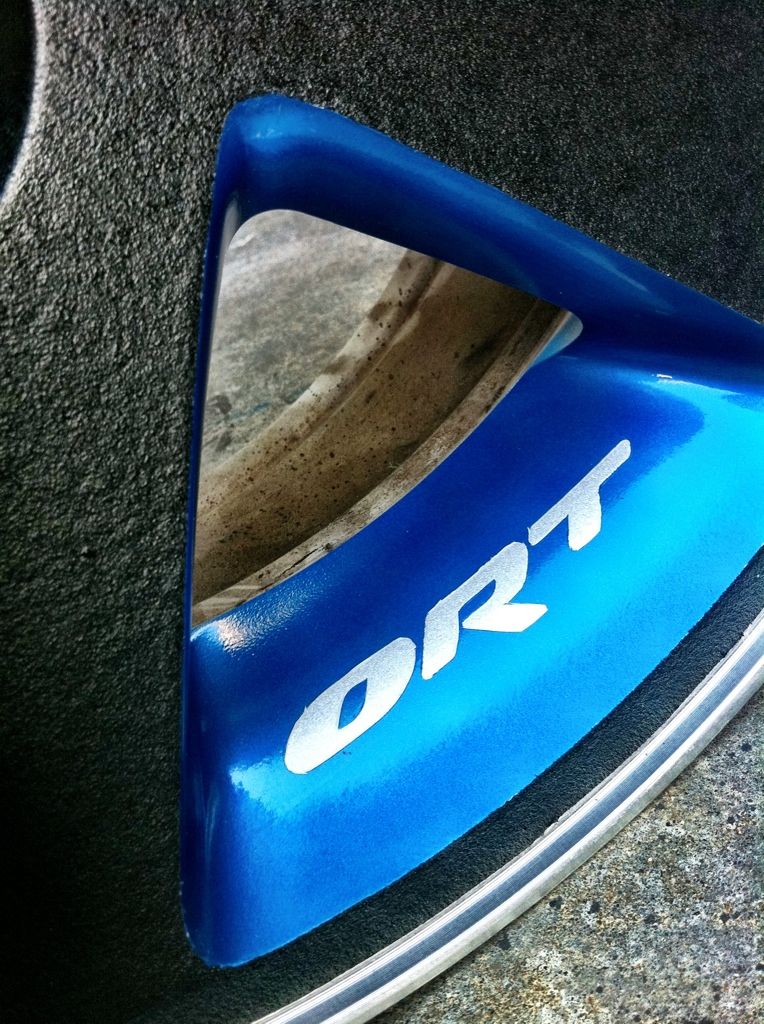 And there you have it! My latest design in off road wheels
I told you guys I would be more bold with this set! Now I am leaning towards painting the center caps blue ad well.
So what do you guys think? Too much or a fun set of ORT wheels?