So now for the unfinished project which is now completed. Today I FINALY finished plumping the tank into the compressor!!! I am not sure why it has taken me so long to complete it. Probably because the compressor has been working beautifully all this time and having the tank is just an added benefit. I went out and grabbed some needed parts.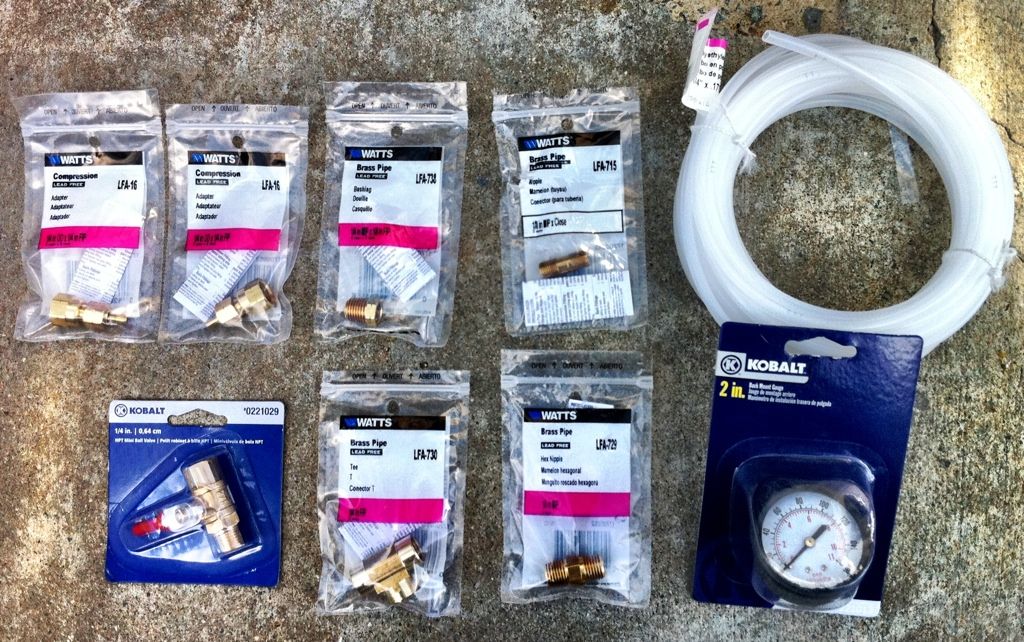 This was most of it. I had a few other pieces already in the stash, so this would complete it.
I planned out the piping and built it just hand tight to make sure it would work. It would come out the side of the compressor tank, then have a ball valve (to secure the flow to the tank if need be), then a gauge, and then off to the tank in the rear.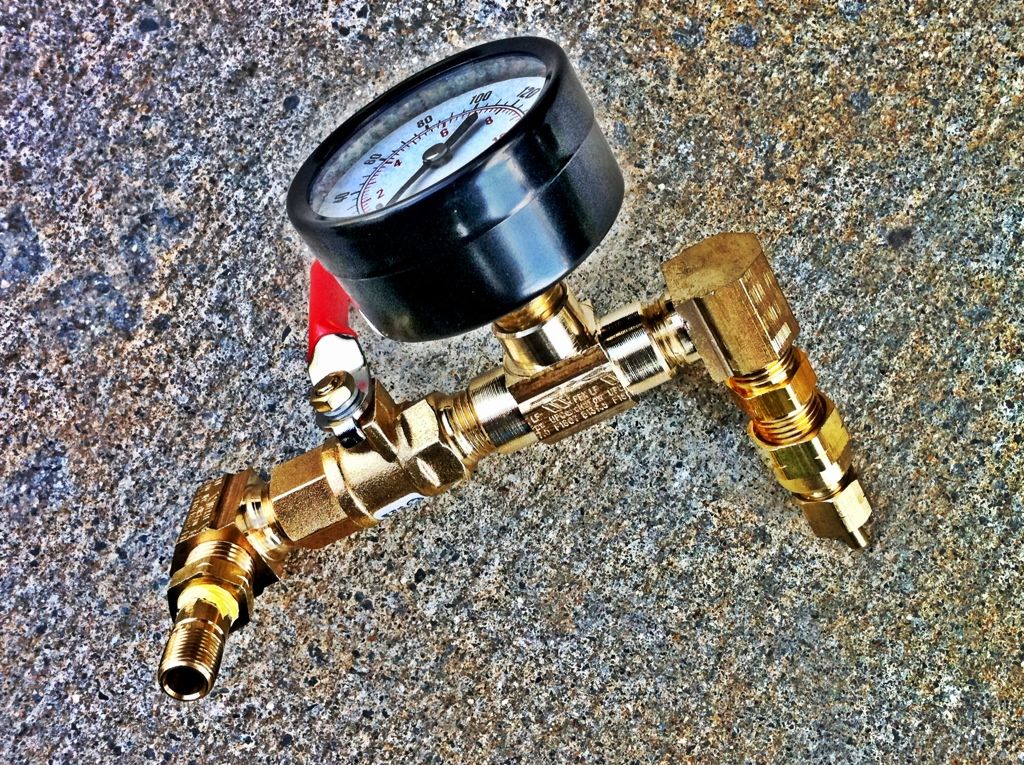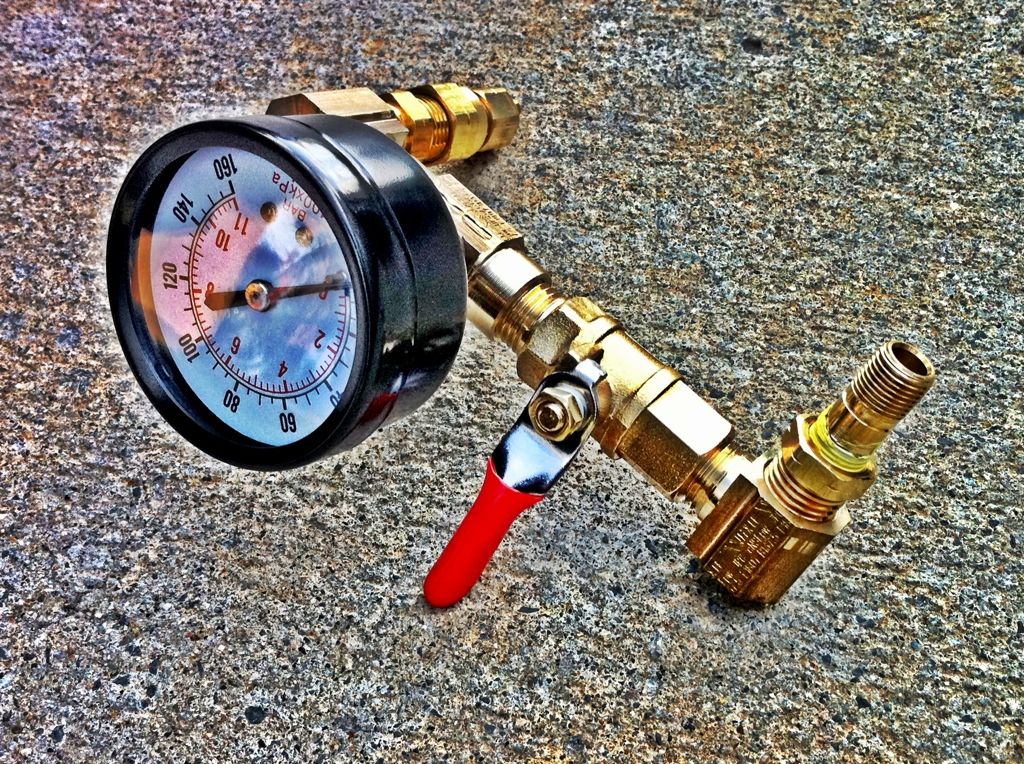 Once I was confident with my plan it was all torn down, taped, and tightened.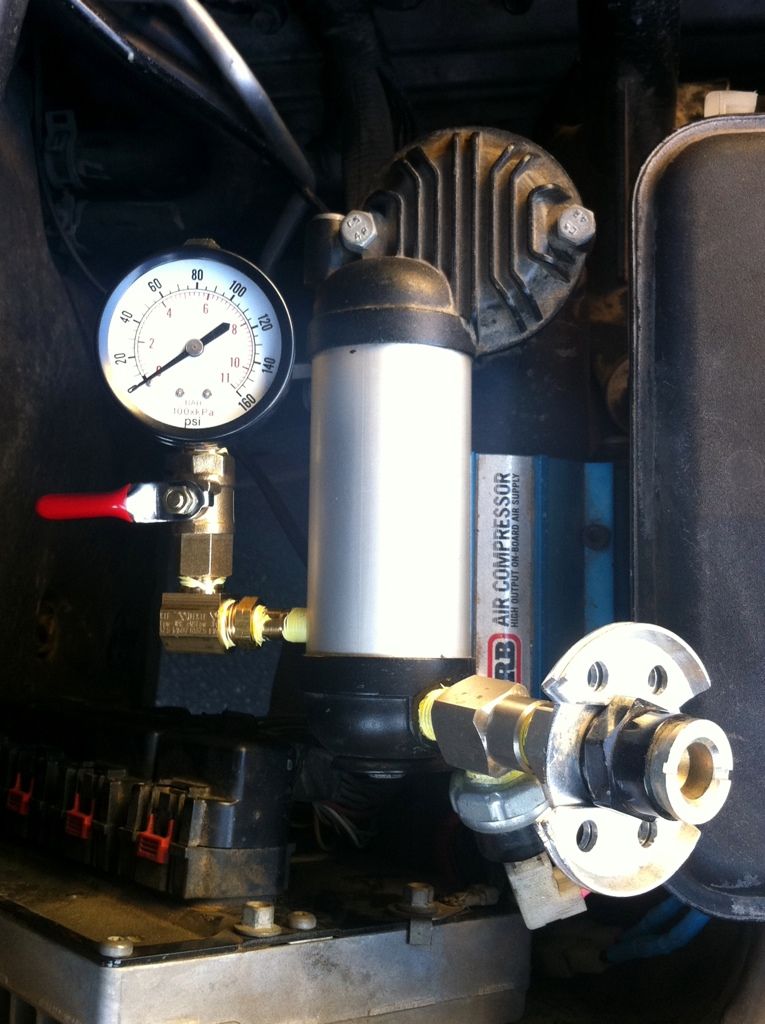 From there the 1\4" hose drops down into the frame.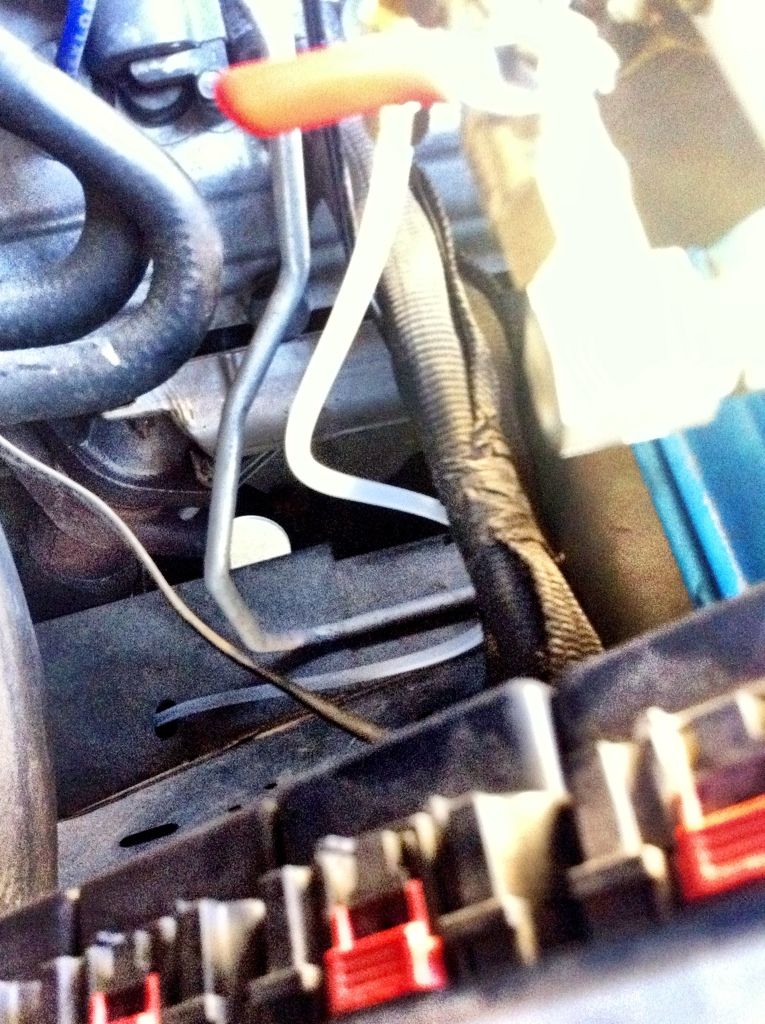 It passes through the frame and out the bottom. I wanted to run it back a ways and have it pop out in the rear, but the frame gets a little cluttered at the crossmember. So it just goes straight through. I wrapped the tube with some cool tape because it ran next to the exhaust for a short distance and I didn't want to take the chance of it melting.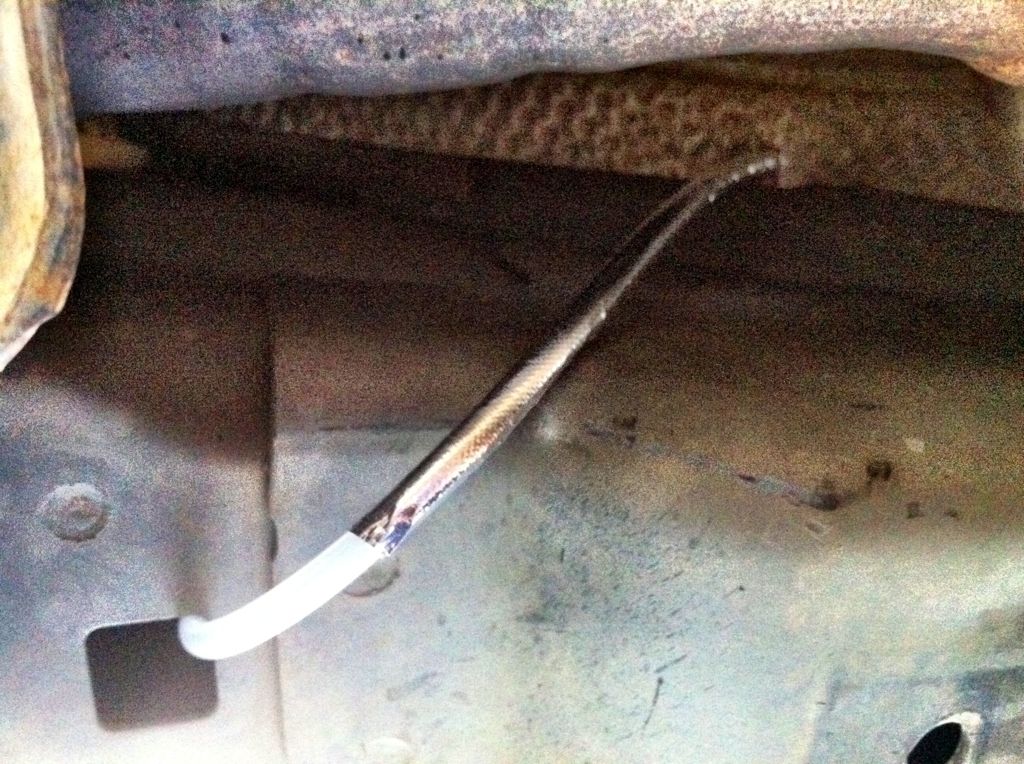 I tucked the tube behind the heat shield and ran it all the way down the side until the shield ends. Then it was fastened to multiple points as it continued down the side.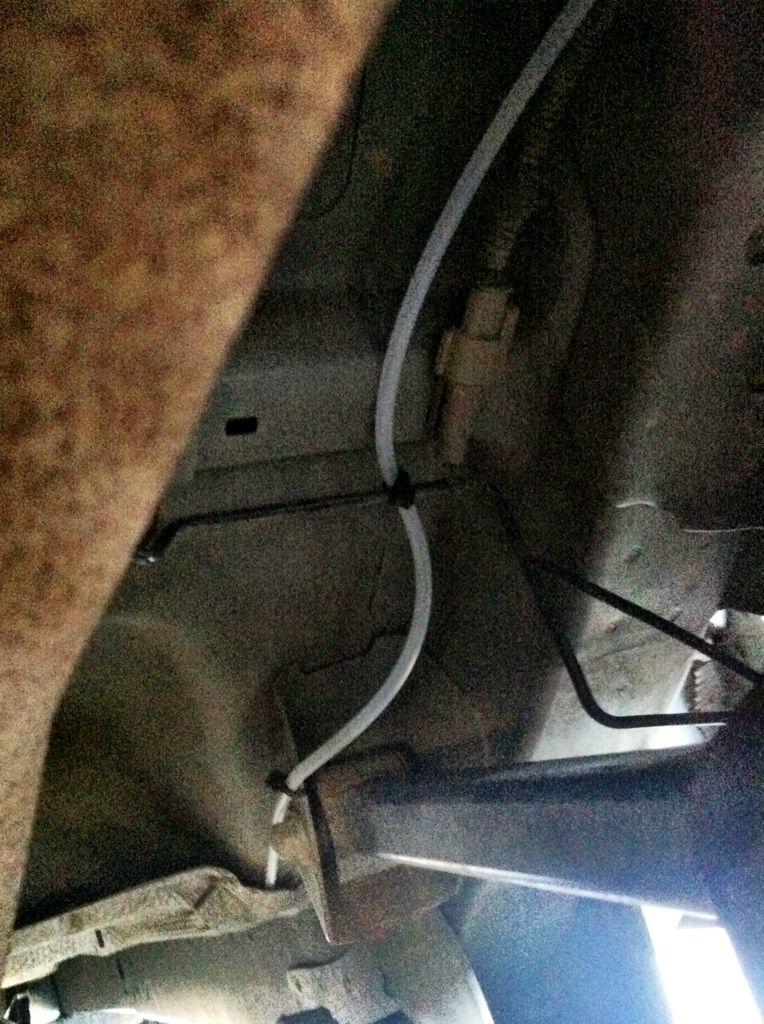 I wrapped it again where it passed over the exhaust with a wire harness.
And finally it mates up with the hose off the tank with a quick disconnect.