It was time to figure out the spare tire situation. Until now I had been keeping it in the cargo area. This works but gets annoying since it takes up so much space. On my XJ I had tried strapping my spare to the roof in a basket, and though that got it out of the back I didn't like the extra top weight and increased body role it produced. This time I wasn't going to do the same. I knew I didn't want my spare up there. I know a 32" is lighter than a 35", but I didn't want to increase top weight any more than I needed to. I thought about getting the Saguaro rear bumper and carrier, but for many reasons that wasn't going to happen. All that was left was the stock tire location. So I removed the bumper to see what I was dealing with.
(You can also see my reso in that one)
Since I had the factory hitch I knew that was going to be the big problem.
For now I decided to pull the hitch out and try to get my fully inflated 255/75/17 up in there. Until now all I had seen was a couple of guys fit their 265/70/17 up in there. Knowing that the 255 was only slightly taller than the 265 I figured I could make it work.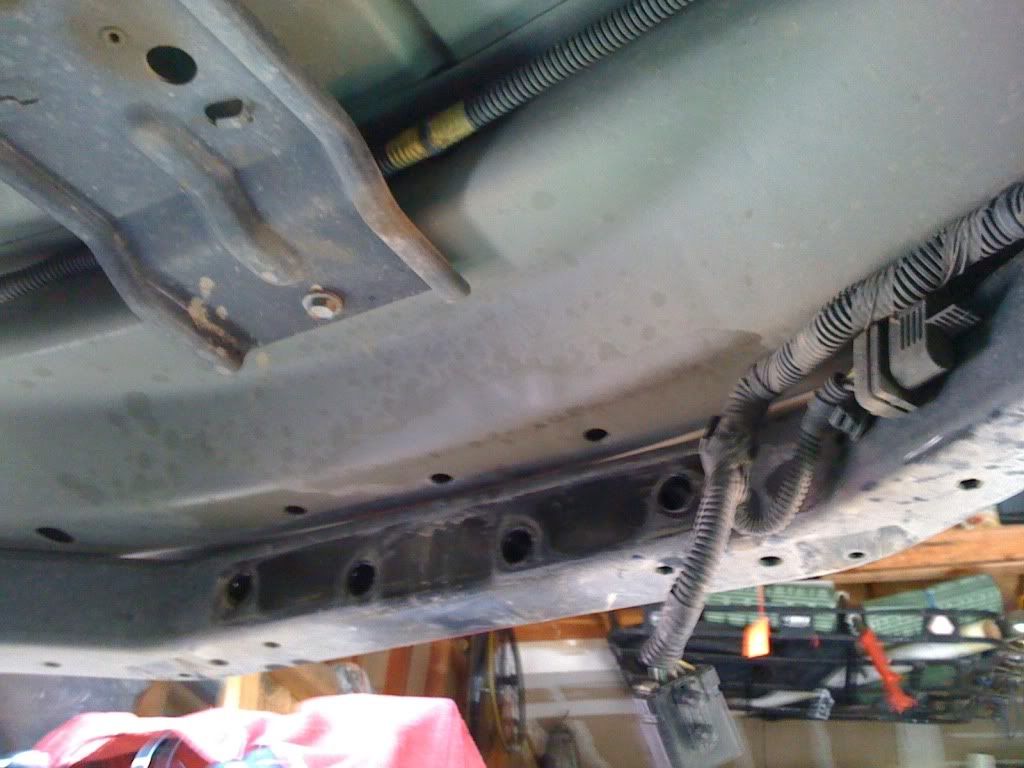 I had some plans to modify the hitch, but I didn't have time to do it then.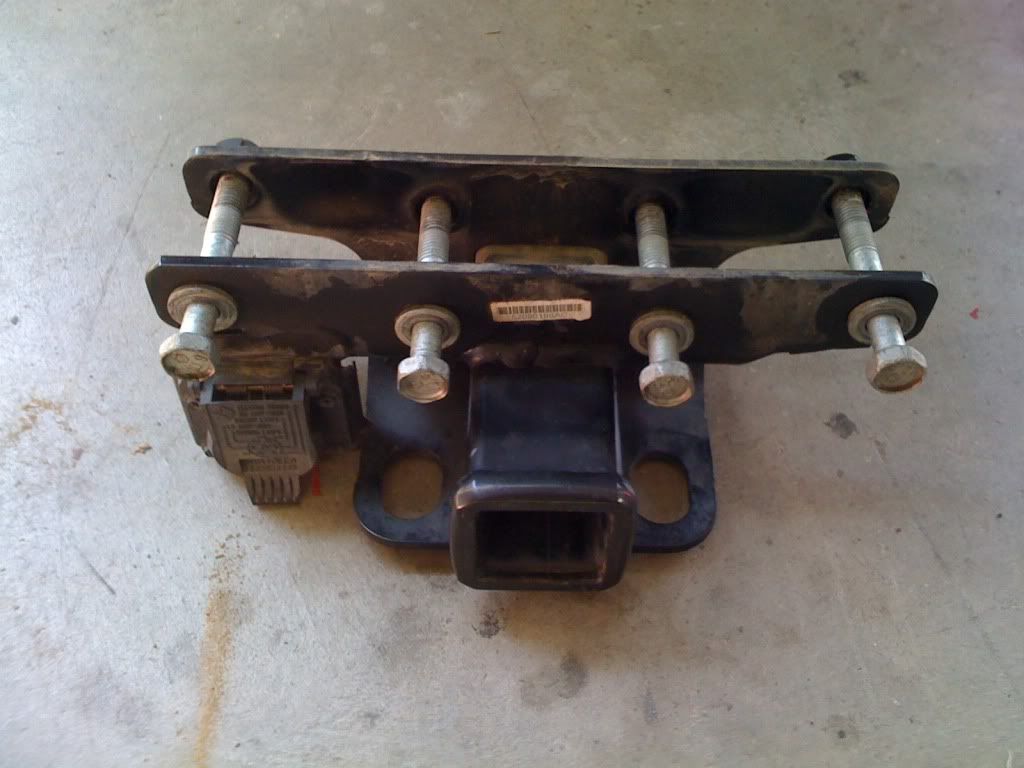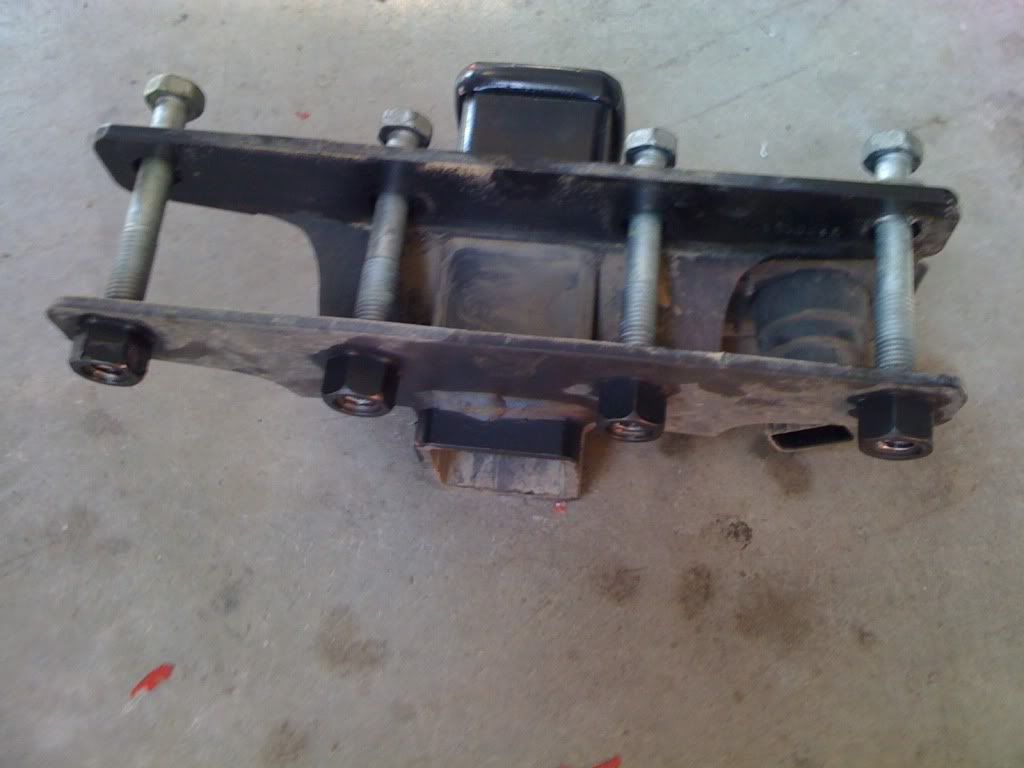 And in went my inflated spare. This was and still is a brand new Rubi BFG M/T.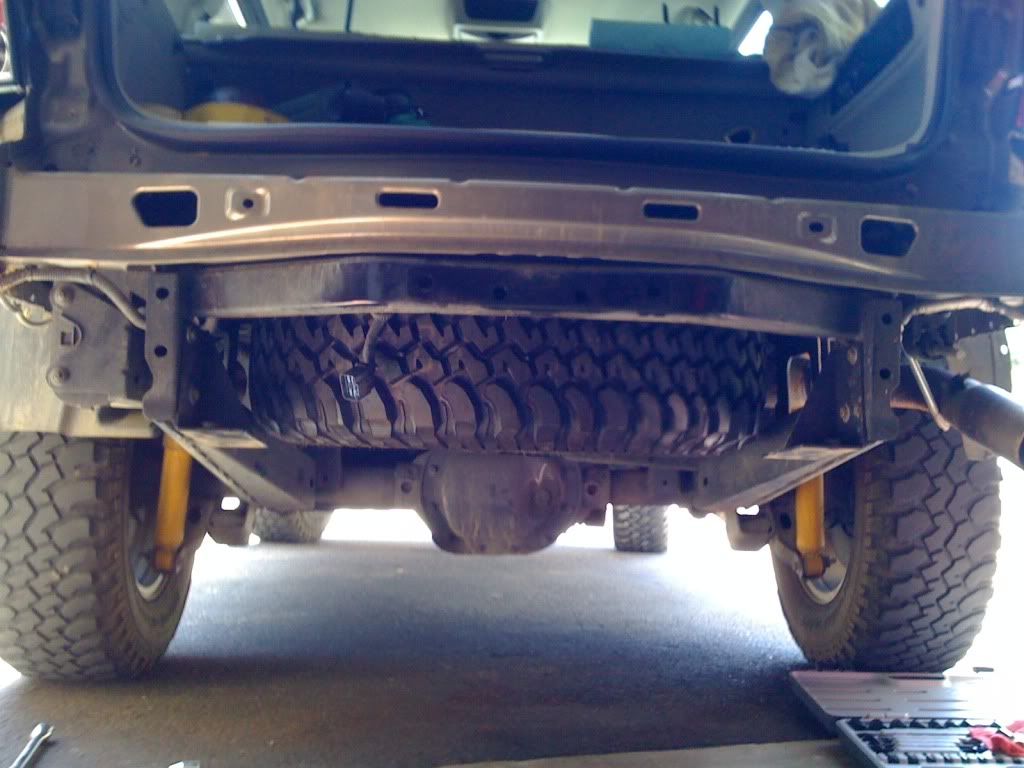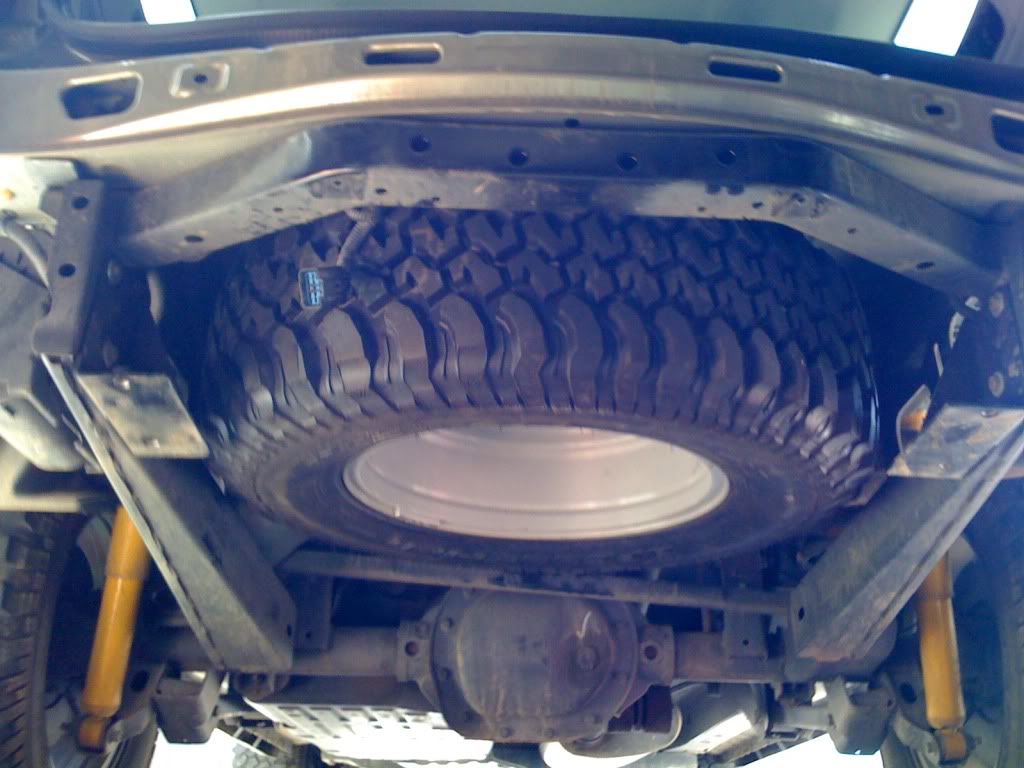 I had enough clearance at the exhaust.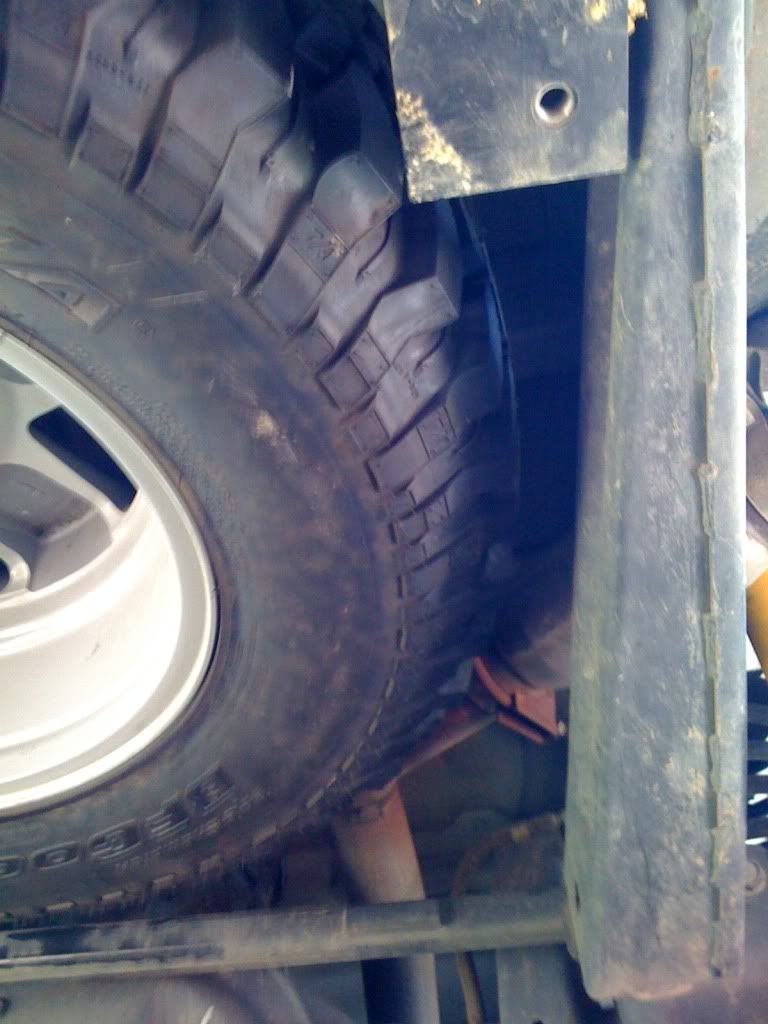 And with it pushed all the way to the rear It could hug the rear crossmember with some room to spare against the track bar.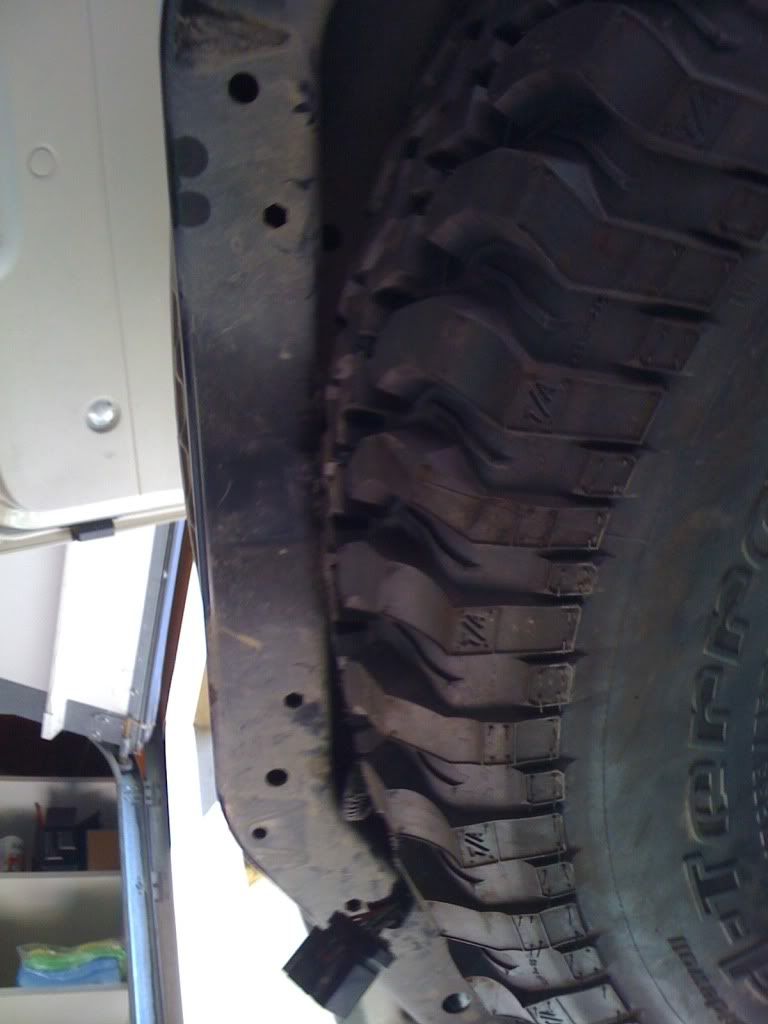 At this time I had also scored a brand new 4xGuard rear guard Gen 2 off eBay for $120! Some guy was selling it and didn't know what he had. He listed it as a front skid for a Commander. I sent him a message telling him what he actually had along with an offer. A few minutes later I received a message back from him that said SOLD!!!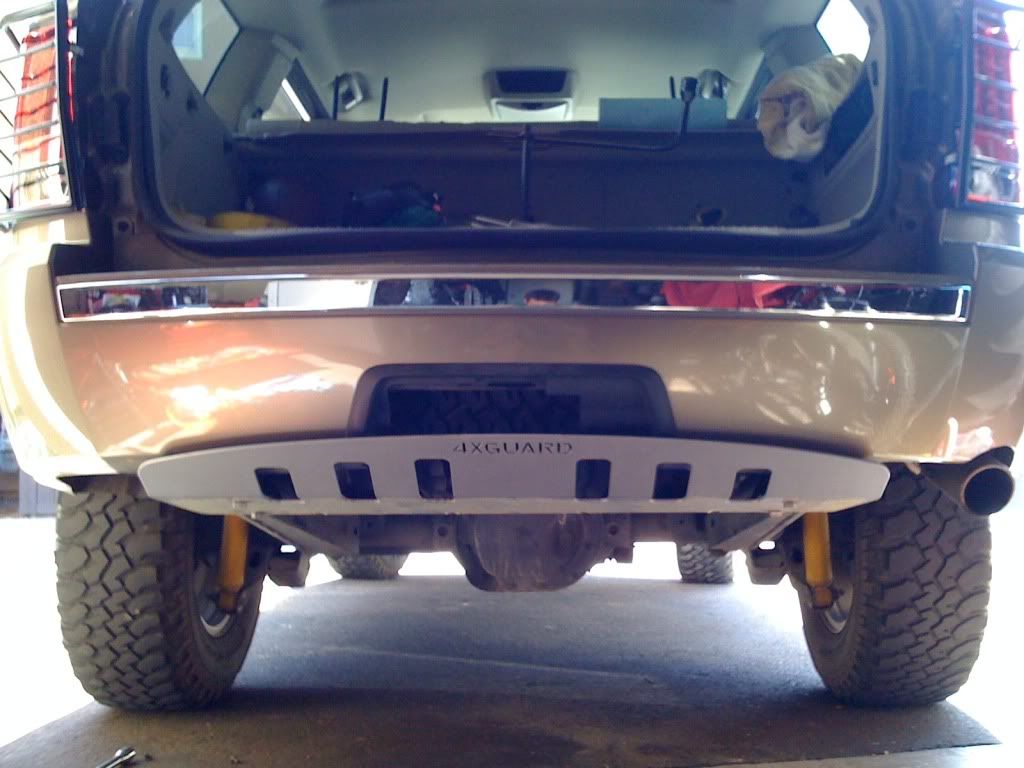 Eventually I got around to modifying the hitch and reinstalling it. I cut off the nuts that were tacked onto the back side and trimmed the hitch flush with the welds. Then I got carriage bolts and passed them through from the inside out. This way the hitch was as smooth and low profile as possible.
With this set up I could have left the spare fully inflated and it would have rubbed the track bar slightly, but I decided to deflate it and get a compressor in case I have to use the spare.