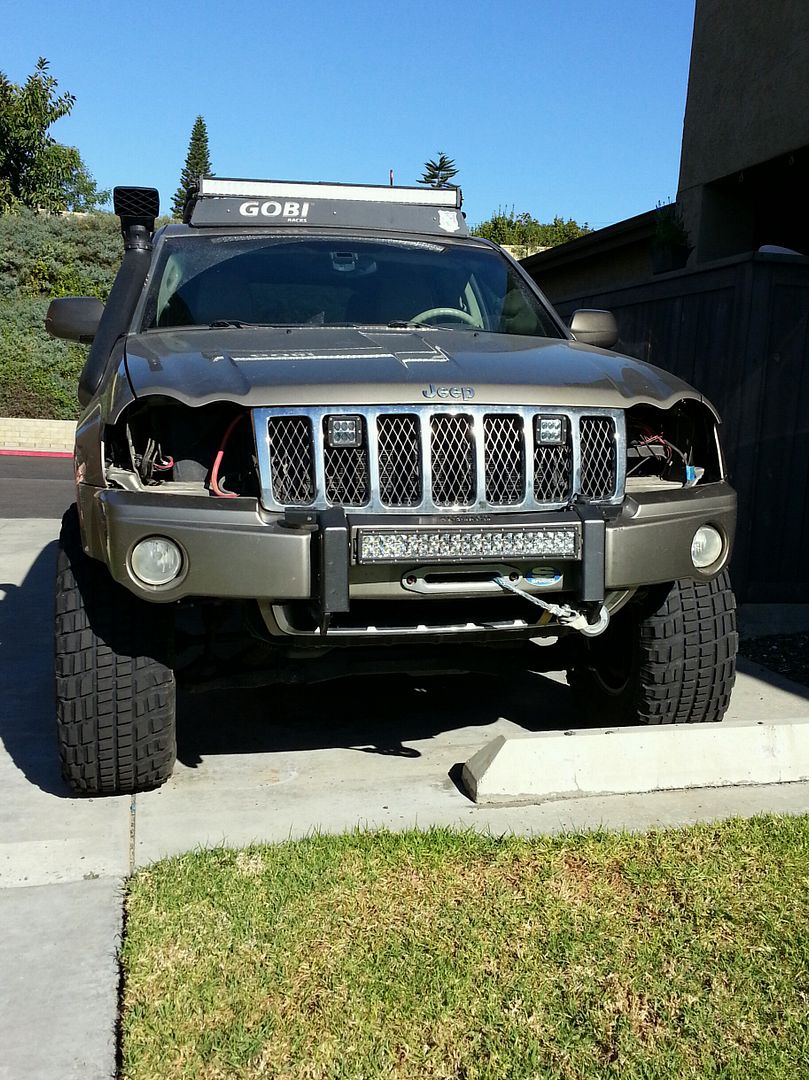 With the headlamps removed I finally got a good look at who much was caked around them! This is what happens when you drive for miles on a road that wasn't ready to be driven on just yet, also while having your inner fender liners removed. I had seen some of the build up before, but couldn't get it it until now. I was able to remove all the tar covered rocks that were flung all over the outside of the Jeep after I got back home, but there was a lot hiding still. Luckily for me my daughter thought it sounded like fun to clean it all off for me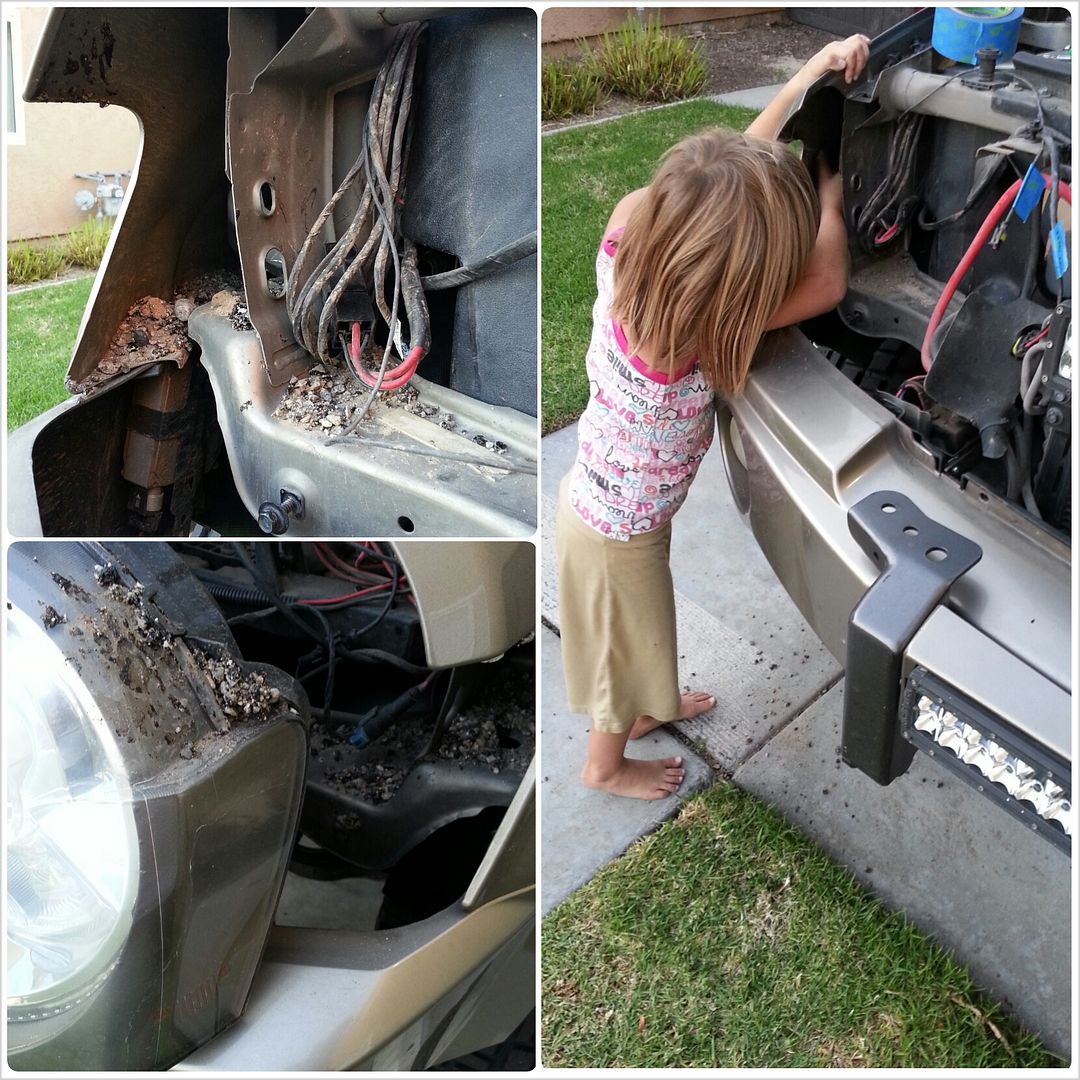 With the lamps apart I started installing the now silver SR-M2s. I found that if I shaved down part of the head on the bolts, it would allow the lights bracket to sit more straight against the back.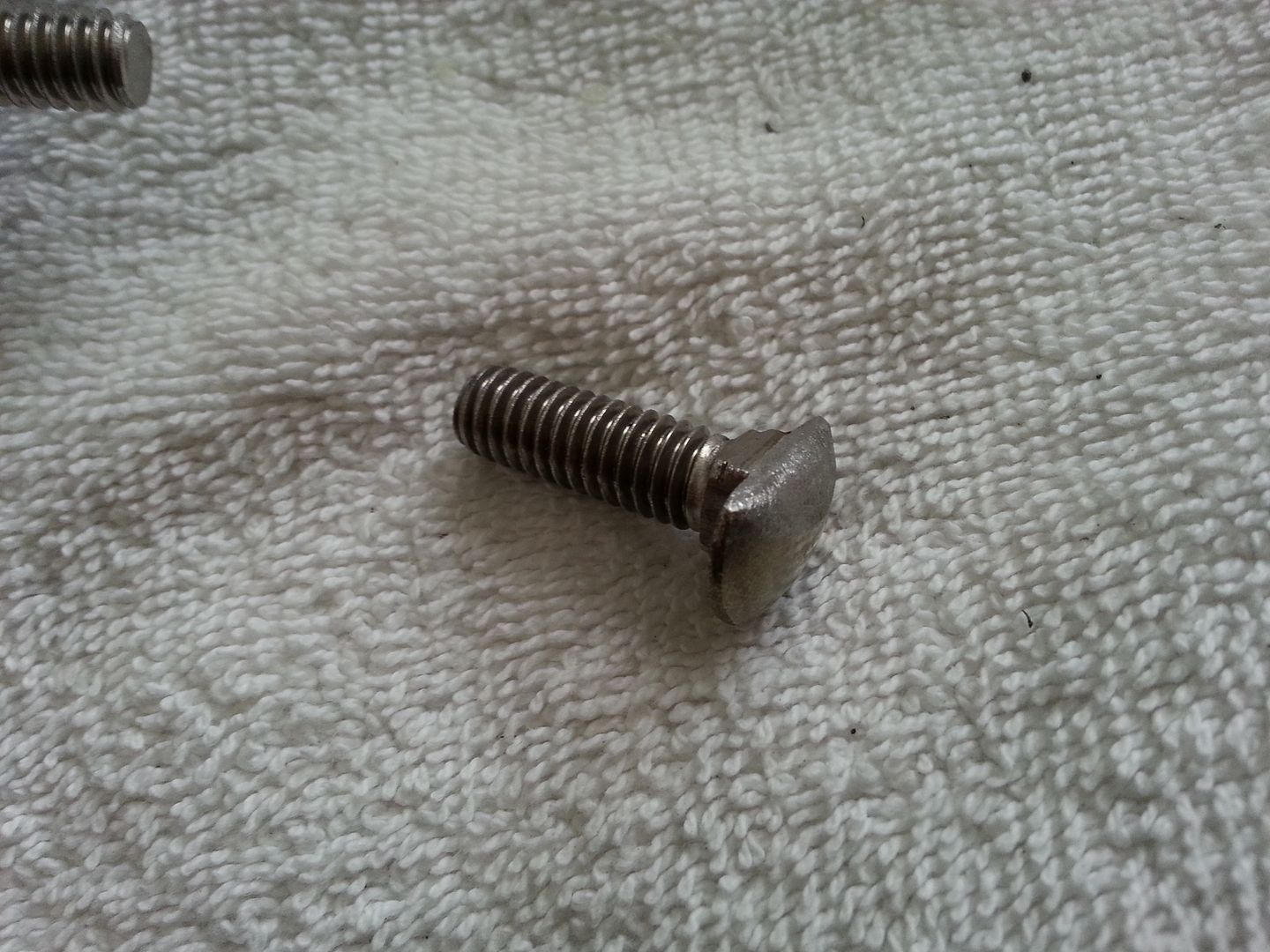 I slid a 1 1/8" rubber grommet over the wire to use in the exit hole of the headlamp housing. It didn't fit perfect but I could use some RTV to fill the gaps.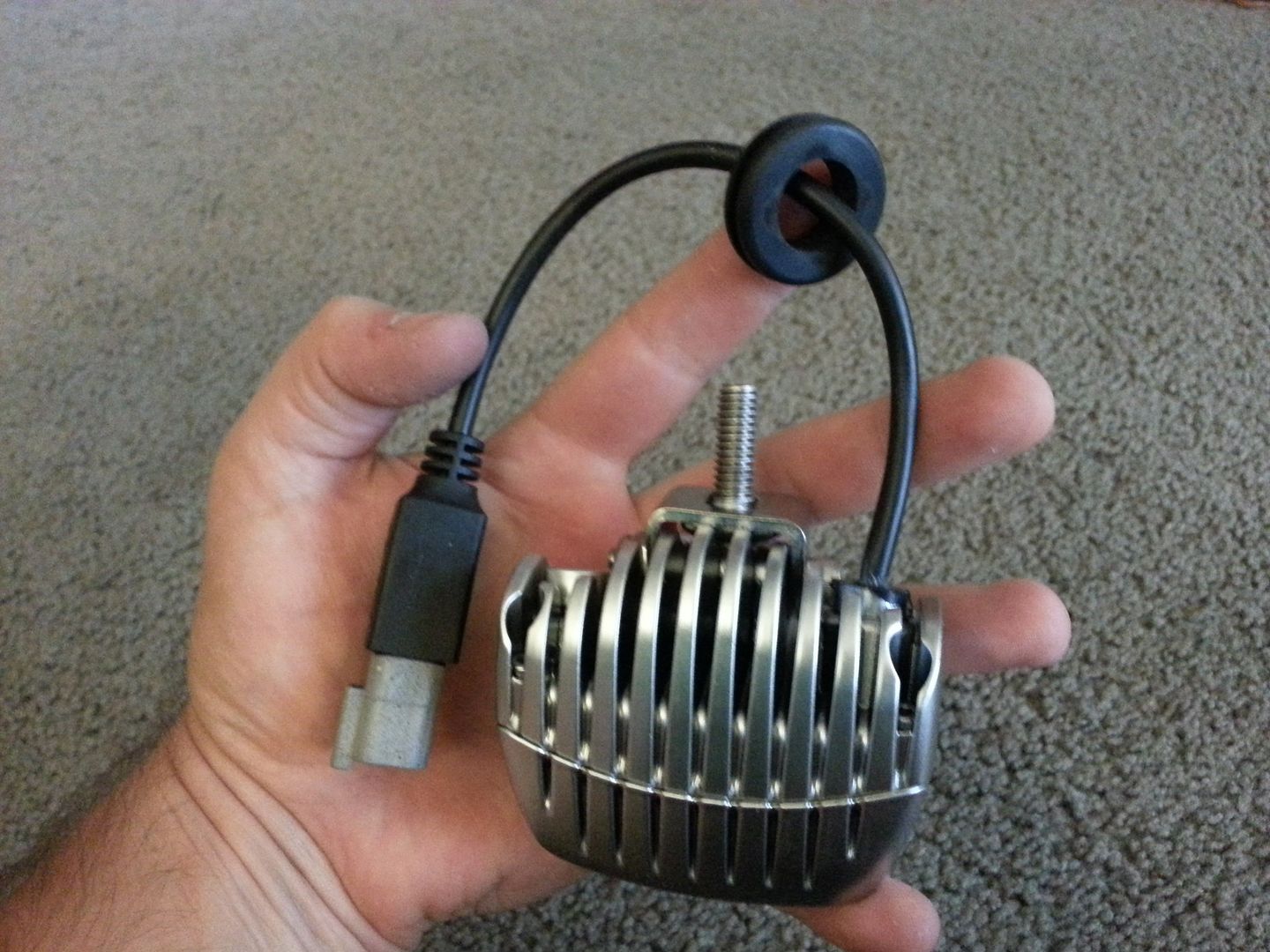 With the LED bolted in you can see how much better it blends in now that it is silver.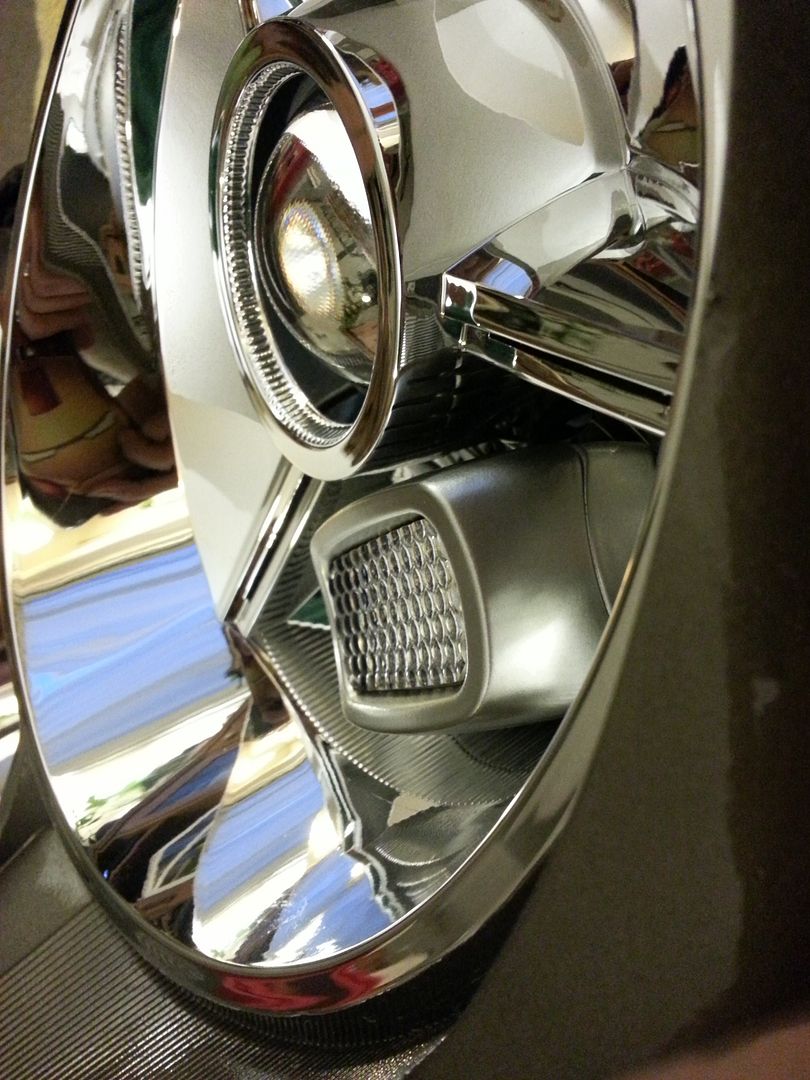 The next step was to restore the lens to a crystal clear state again. I had picked up a 3M headlight restore kit months ago and decided to pit it to use. This was after the initial sanding when I was REALLY hoping the product worked as advertised!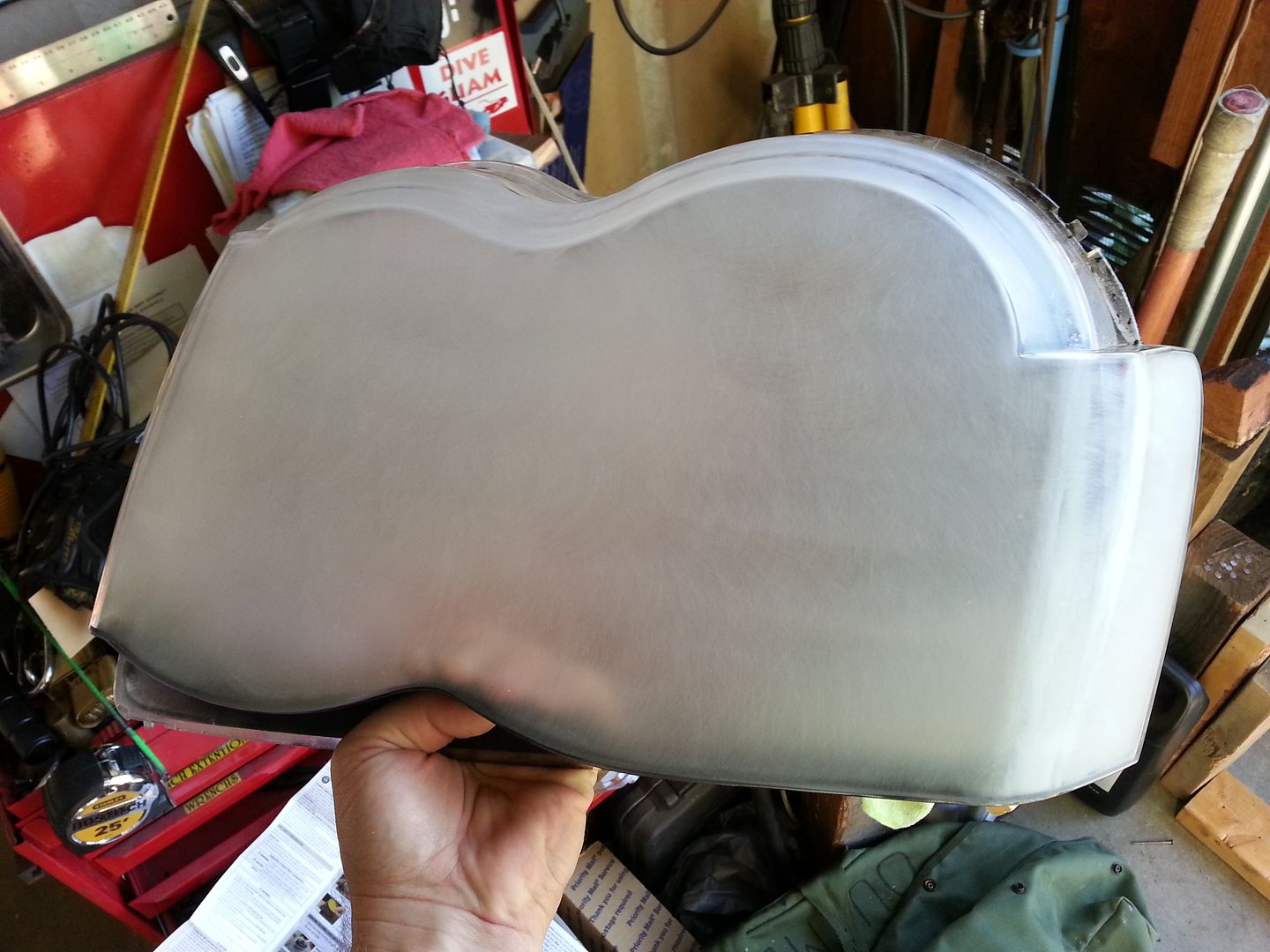 And luckily it buffed out just fine after a lot of work.
Once it was all back together and sitting next to the other one I hadn't started yet. (the bad lighting doesn't do it any justice)