Once they were dry I popped the box into the Jeep to check out the gap I was going to ve dealing with. For a little more room I cut about an inch off the fender well tube.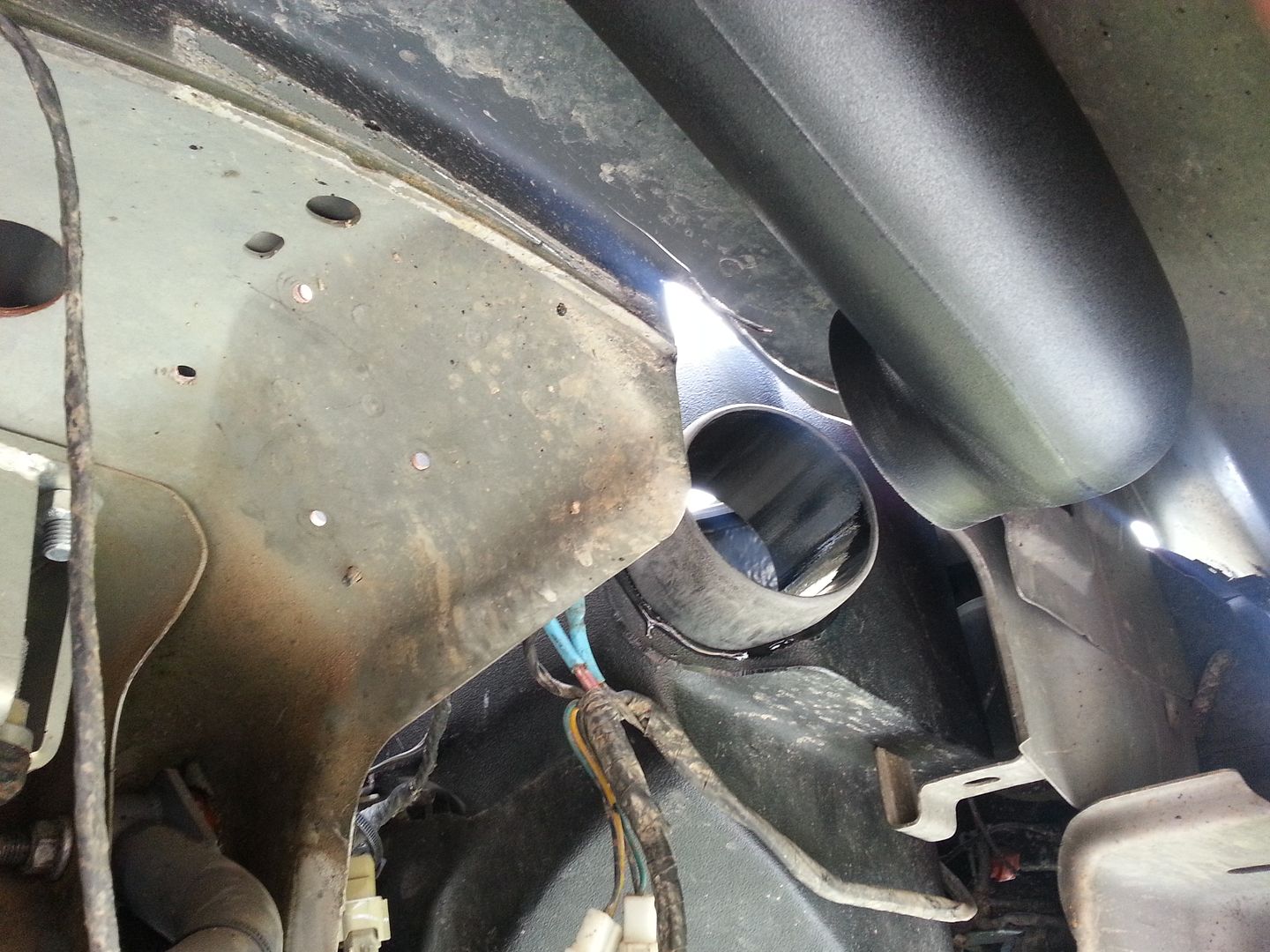 I cut a couple inches from each side of the coupler until I found the exact shape and length I needed to mate the two tubes.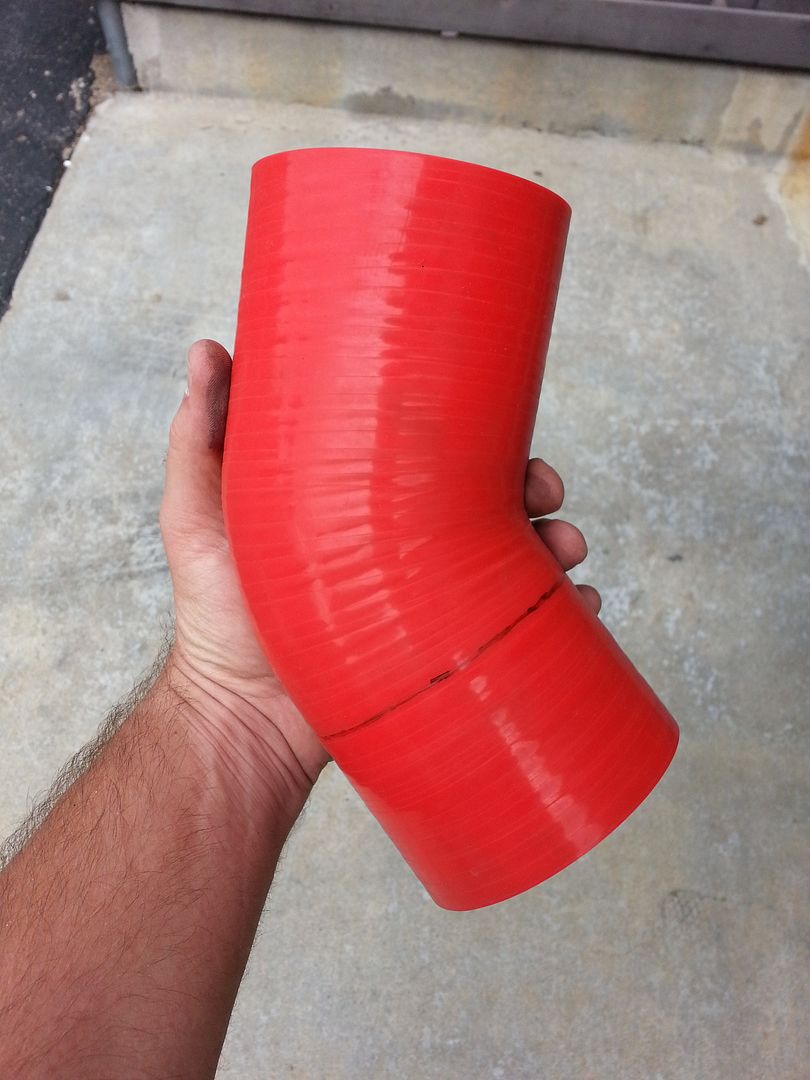 And there we have it! Coupler installed and tightened down!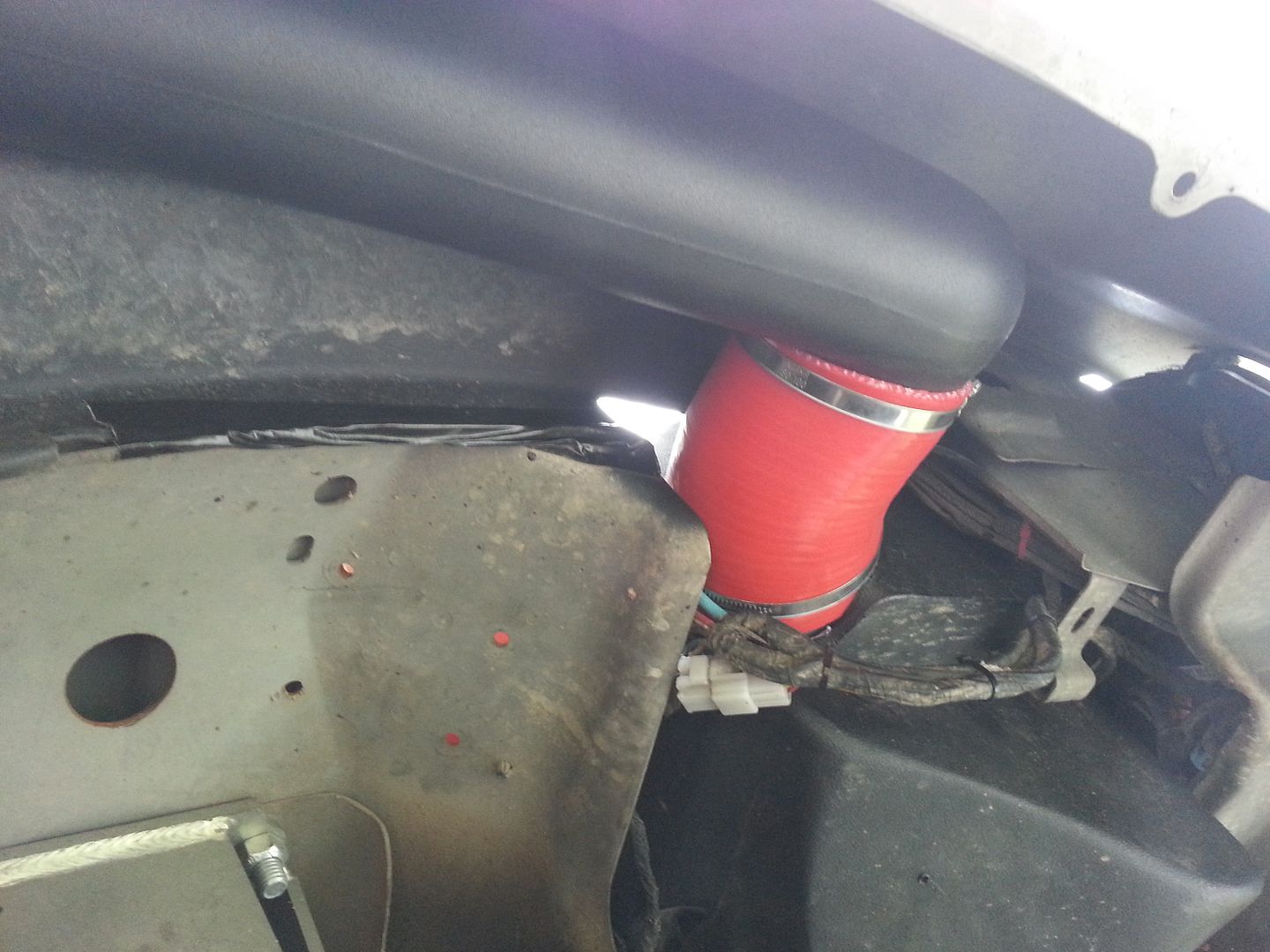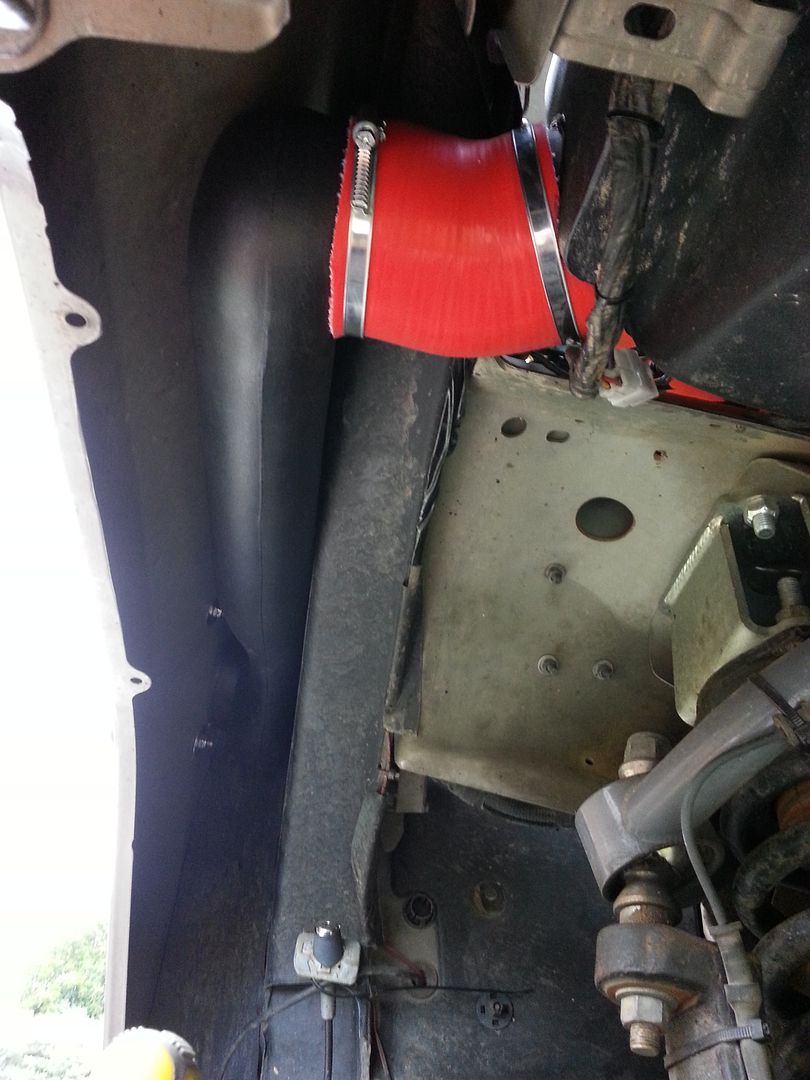 Last thing to do was tighten down the 3 bolts holding in the main snorkel body. The bottom two were easy enough, but the top bolt had me scratching my head for a minute until I realized I could get to it from the back side with the door open.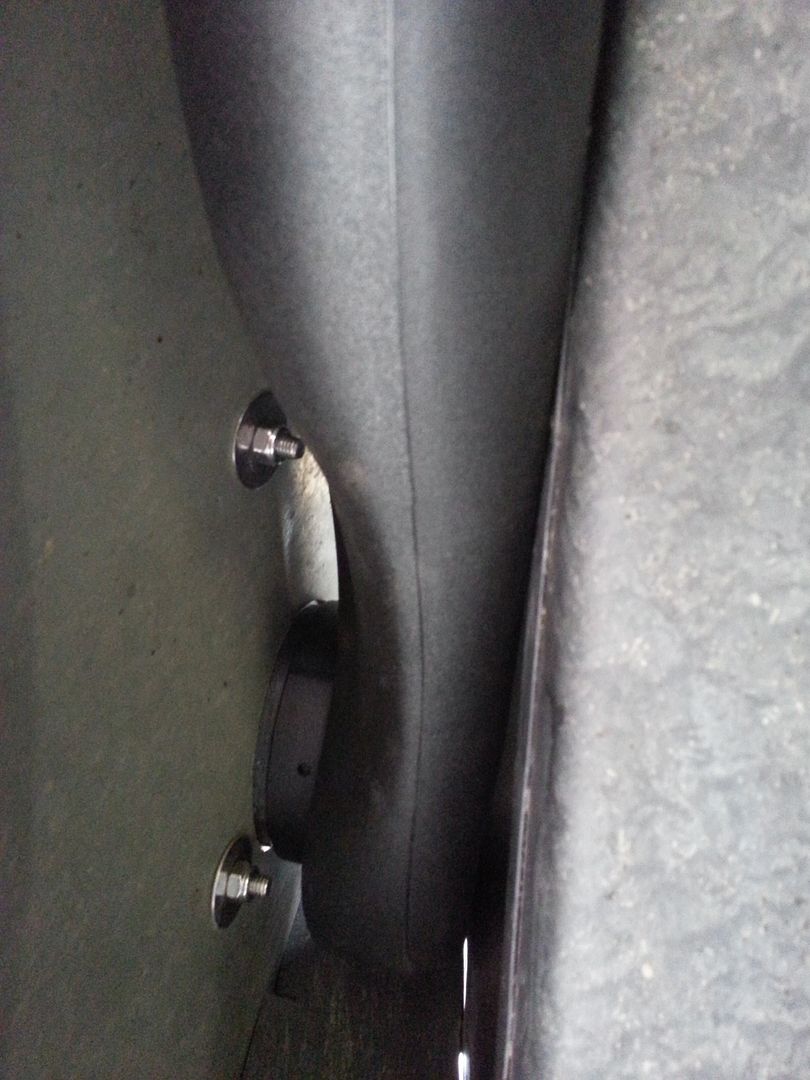 Oh yes, I also needed to put a small screw into the joint between the snorkel and inner tube to keep it from separating. Not that it had any room to back out inside there!
I will have to post a pic or two tomorrow of the plug I plan to use inside the hole at the bottom of the air box. There is a 3" hole down there that I plan to keep open while DD and then throw a plug into when I go wheeling or feel I need it. That way I know I will have plenty of air flow while tearing up the pavement at WOT
I still need to mod the plastic inner fender in order for it to fit, but that should be done within the next couple of days. It will be an easy mod, there is just a hump in the linner that I need to flatten out.
I did consider using a totally different air box with an integrated filter similar to these (
http://www.ota-project.com/
) but I didn't want to spend more money on this project right now and I figure anyone else wanting to tackle this snorkel would probably be using the factory box which is similar to the Volant box, so this would help simplify the instal. I might decide to swap boxes at a later time.
*UPDATE*
I got a 3" test cap today to use in the bottom hole of the filter box. It fits perfectly snug and should work great for sealing off the box from everything but the snorkel when I need it to. During normal driving I plan to leave the plug out so the Hemi has plenty of breathing room, then instal the plug when I go wheeling or need it.