Well after running without my front inner fender liners I finally decided to put some in! I bought a set of aftermarket ones off eBay for $60 shipped. Now that my pinch welds are flattened and pushed in to clear 35s while wheeling, I needed to keep that area as flat and slick as possible. I also wanted to use different hardware then what I was using before. So I started collecting some supplies.
I bought these at Lowes to use in place of all the pop rivets and to suck the liner tight against the pinch weld.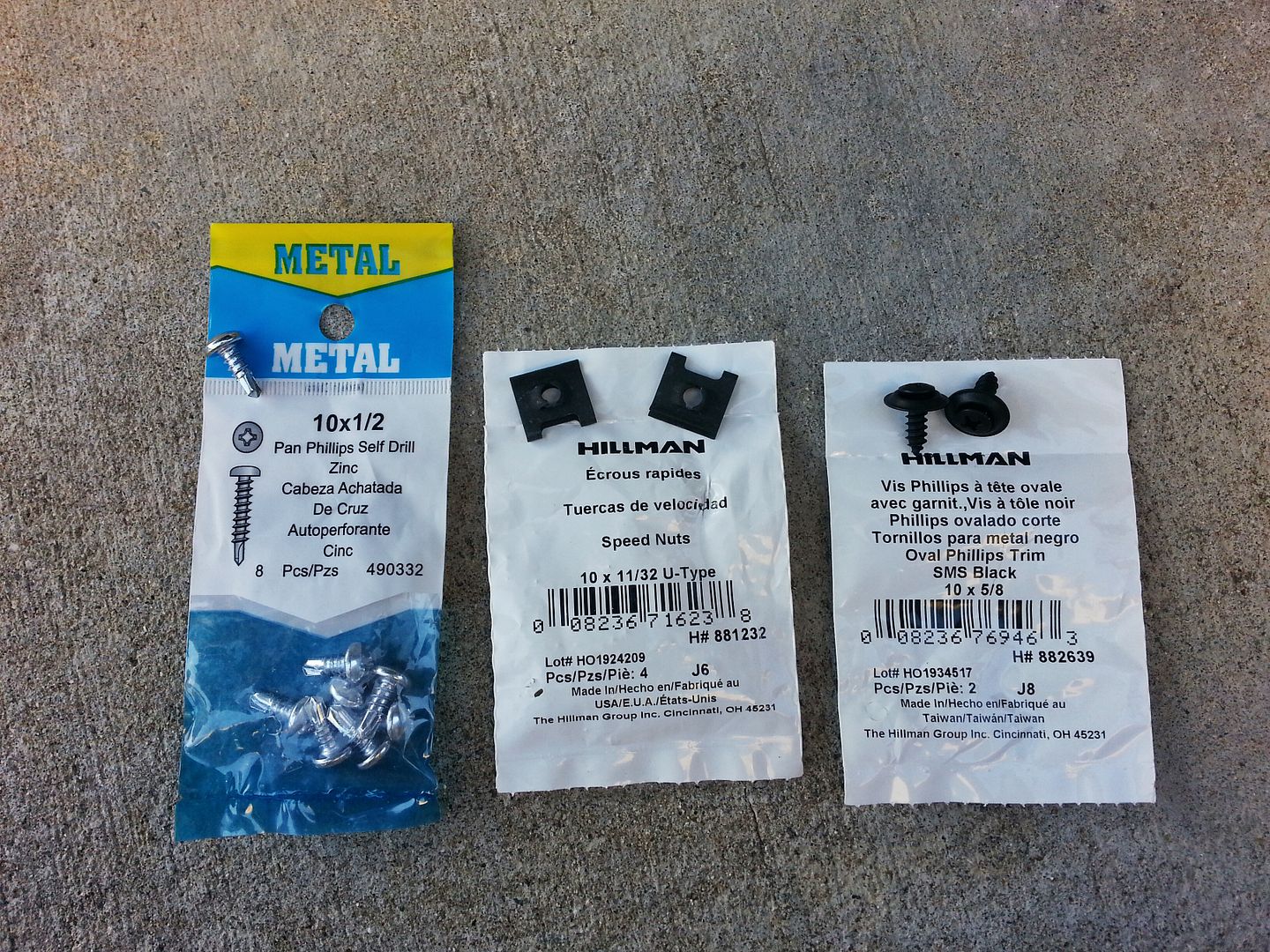 Also since the stock insulation was long gone I got 2 of these small rolls to use inside the fenders.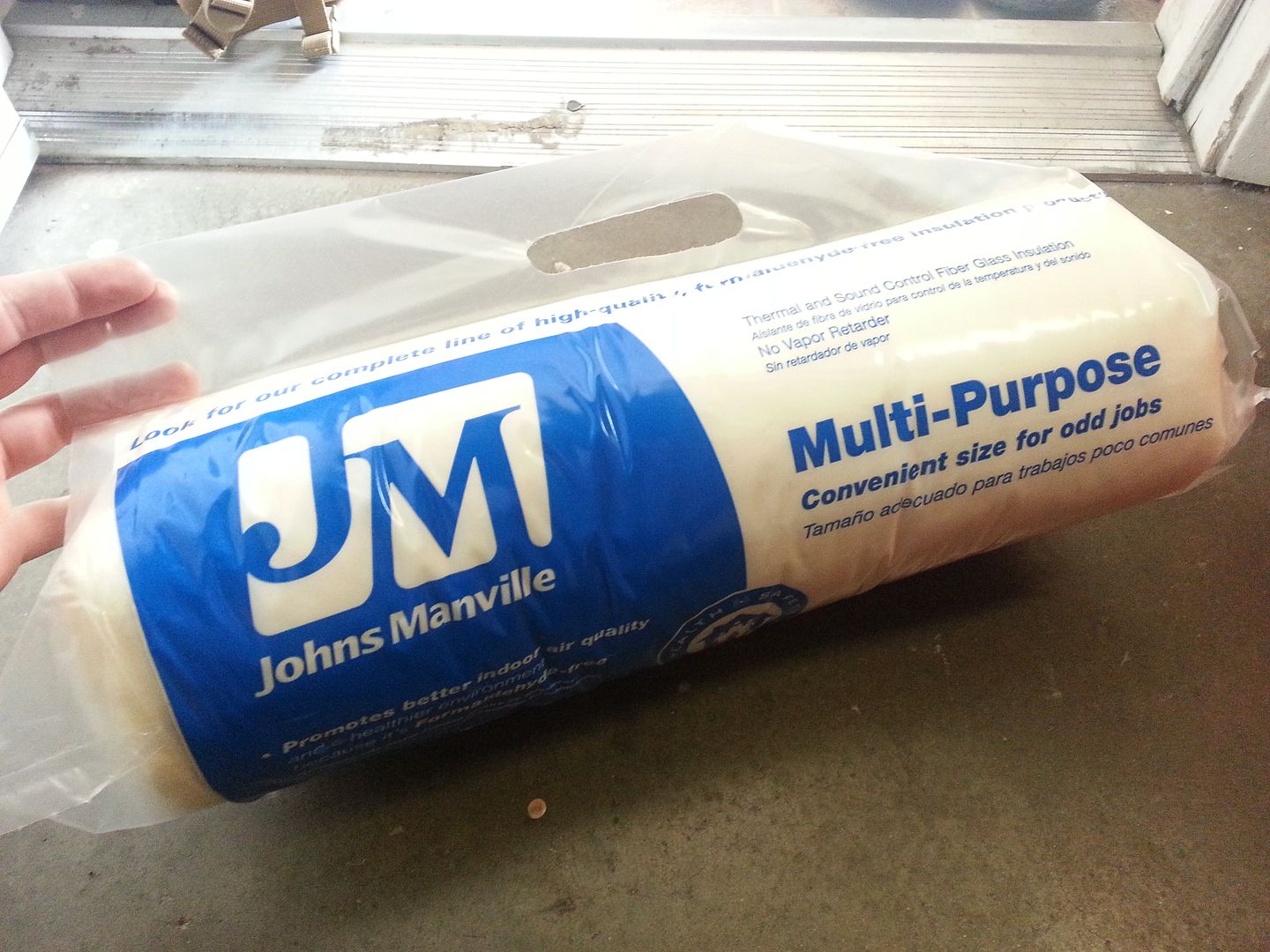 I stuck the liners up in place and marked the spots where I planned to use the speed nuts. Not all the holes lined up since I was pushing and pulling the liners around in the fender for max clearance. After finding just the right spot for each one, I did some trimming and clipped them on.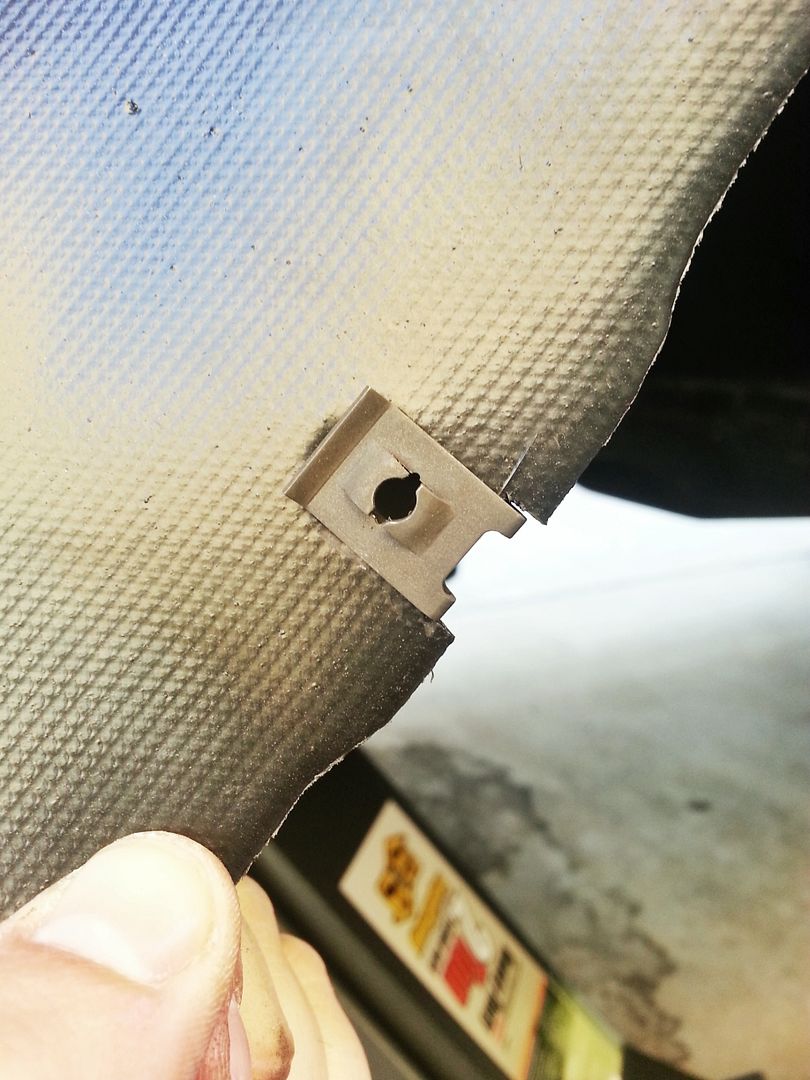 Now for the pinch weld bulge! This is how they look for stock PW clearance.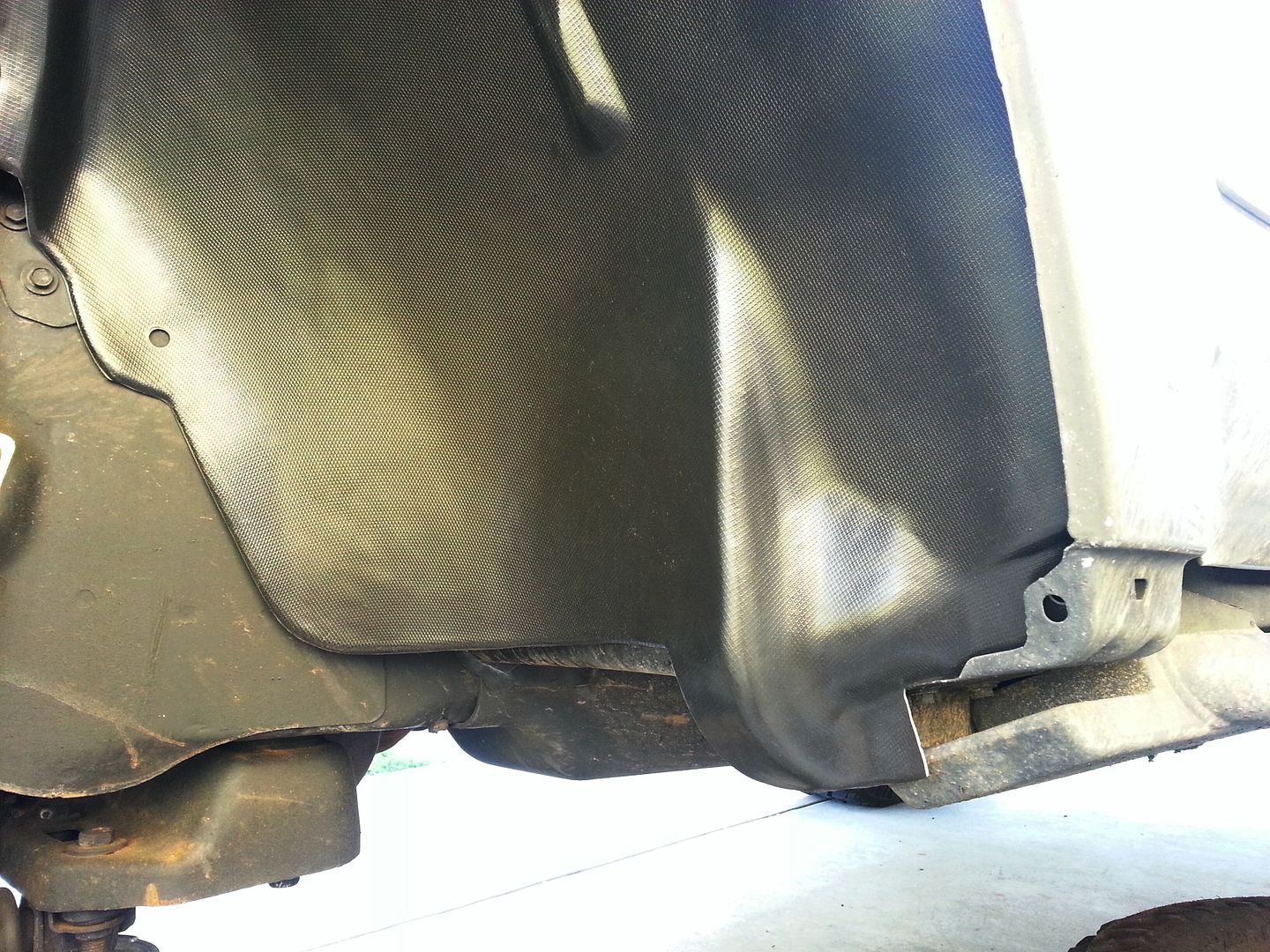 This time around I decided to cut straight up the ridge. Then using a heat gun, made the pieces lay flat and overlap. I got the great idea to take the blade off my old tire groover and use it to milt the plastic and joint the two pieces together.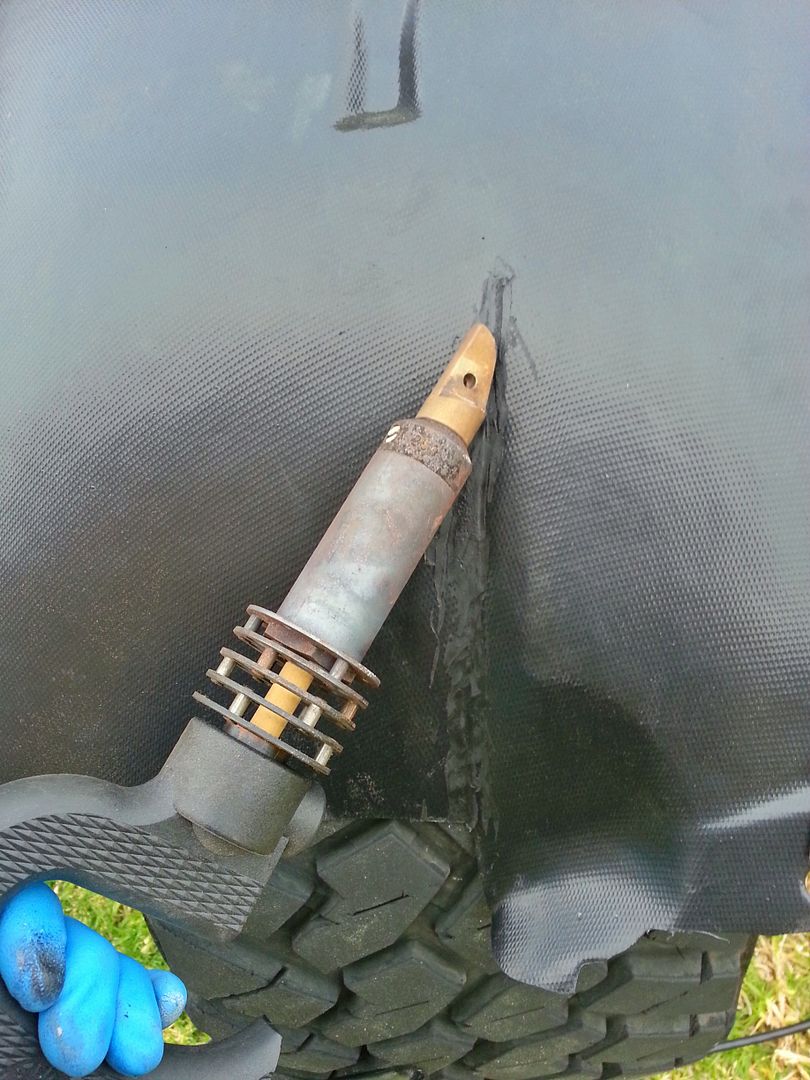 This is how it turned out afterwards plus adding a self tapping screw to make sure it stays put.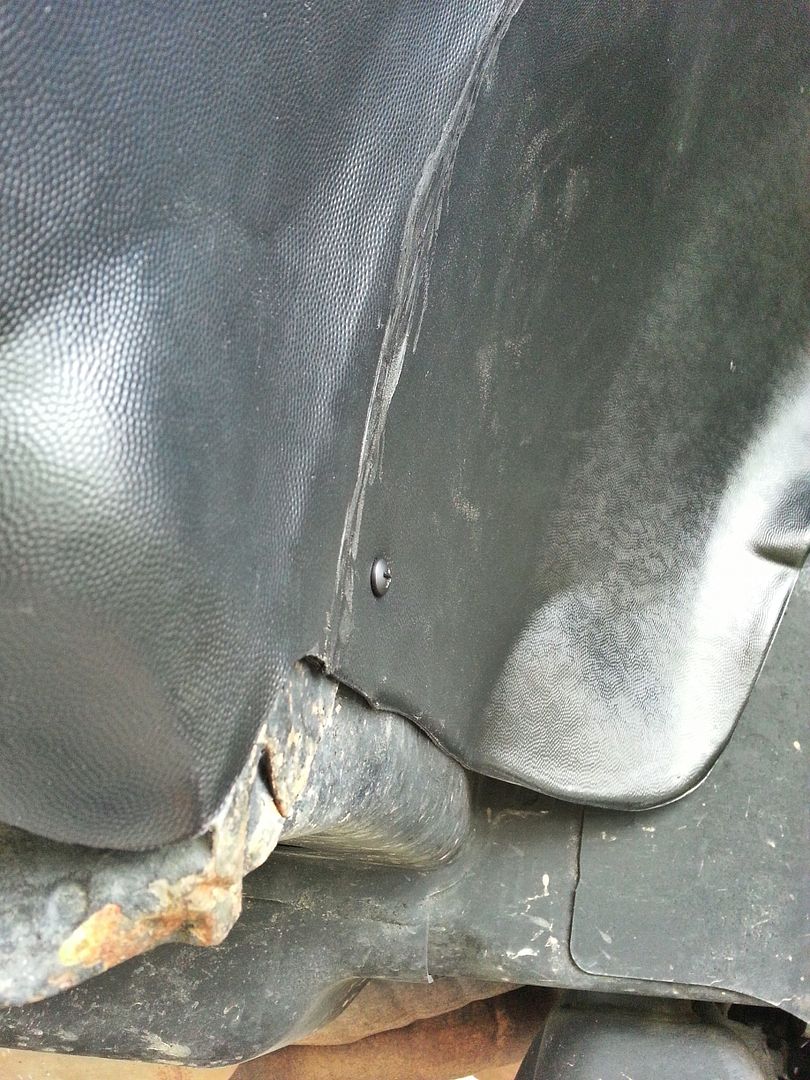 I also marked off and trimmer the front of the liners to match the trimmed bumper.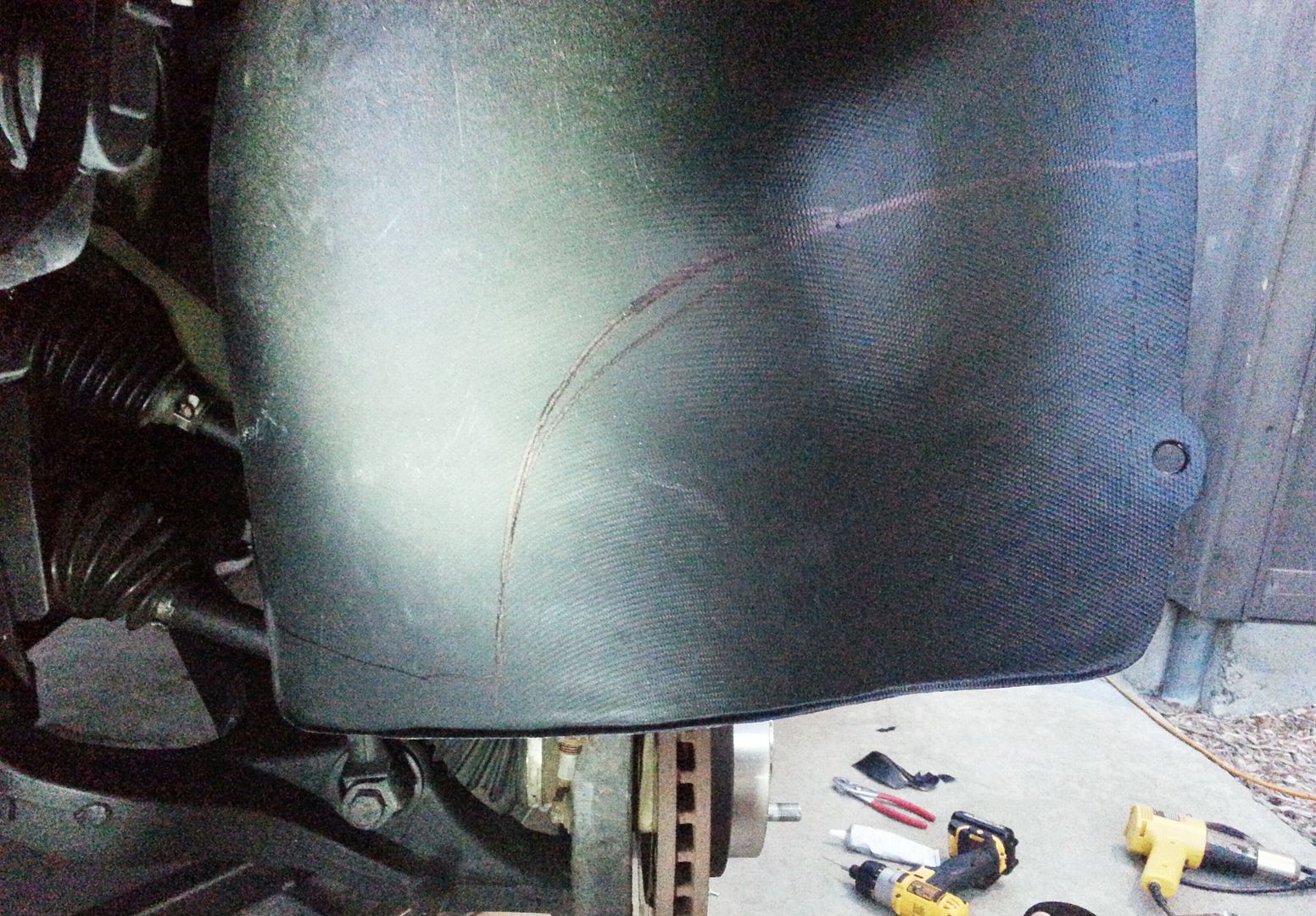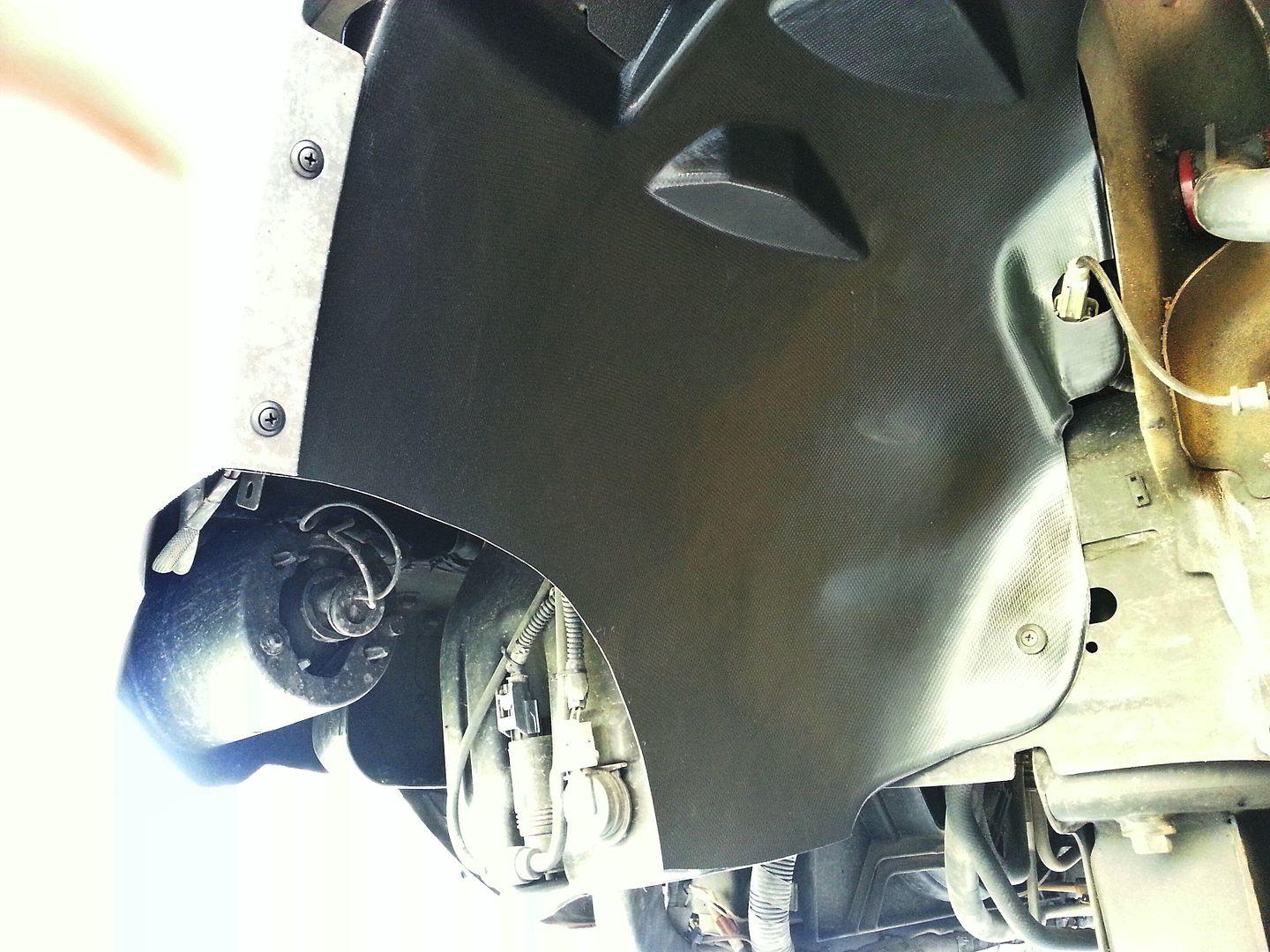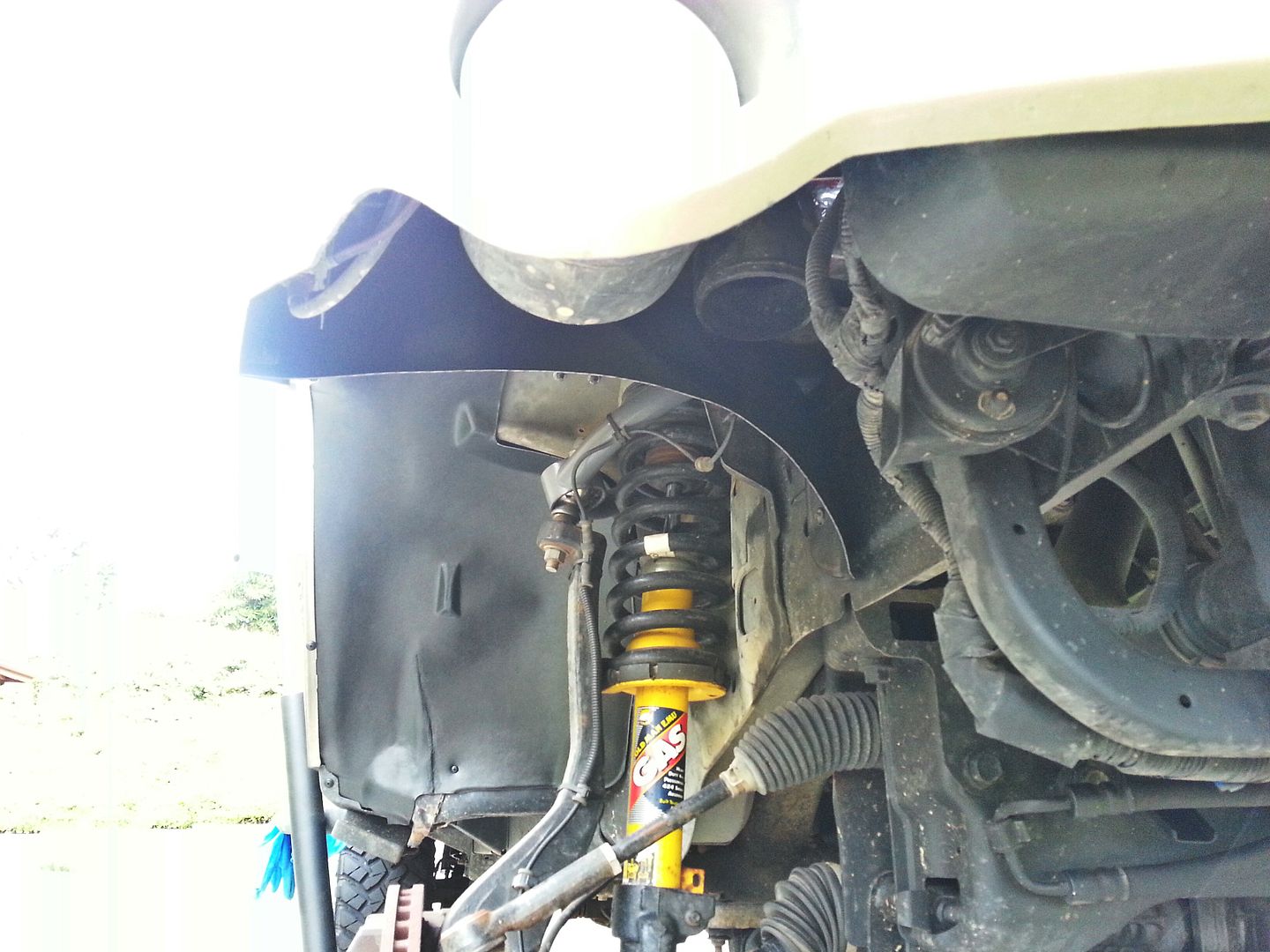 For the insulation I unrolled each piece out all the way.
Then I folded each piece vertically and used the big bags the liners came wrapped in and made bags for the insulation.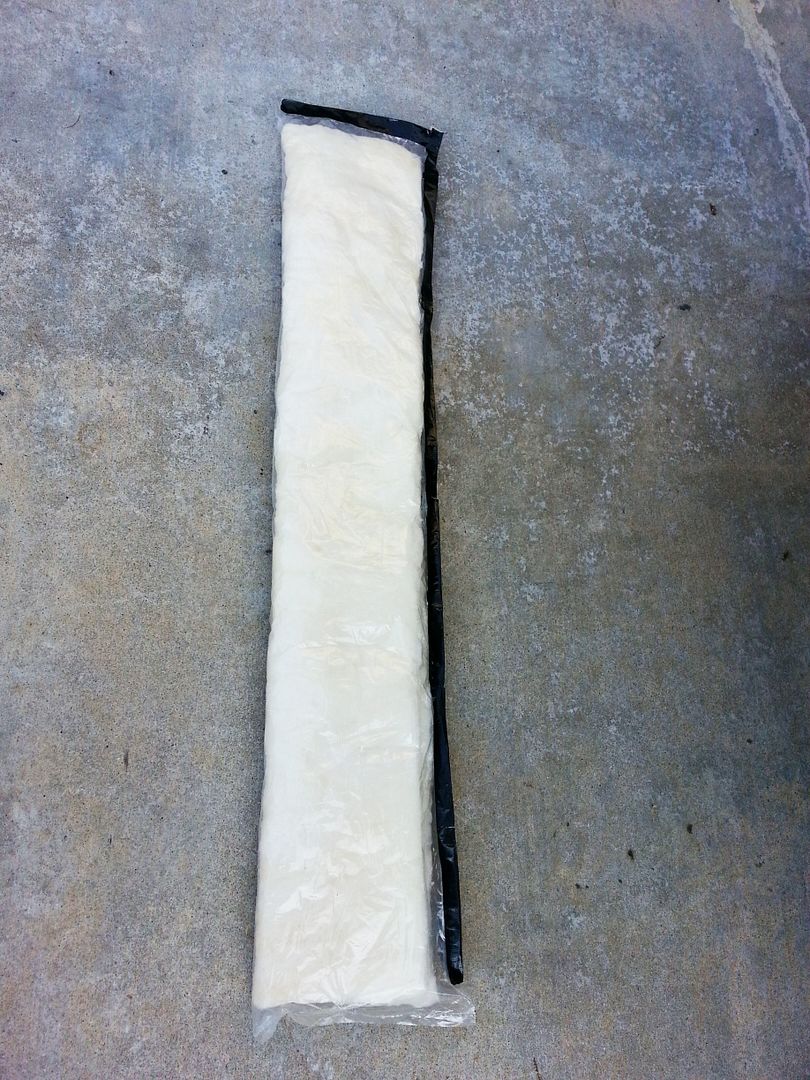 Once that was done and the liners were ready to go in, I shoved the insulation in place.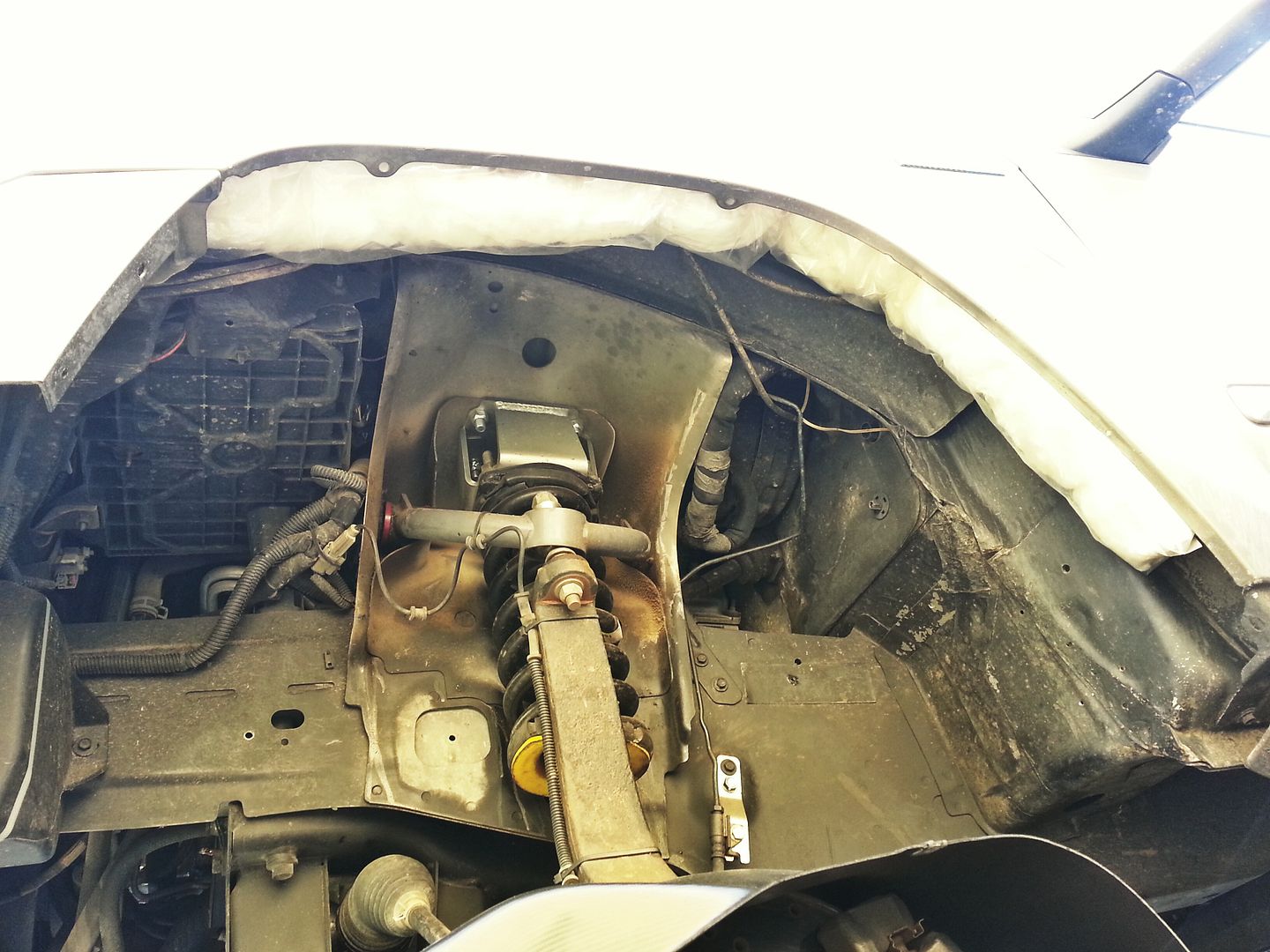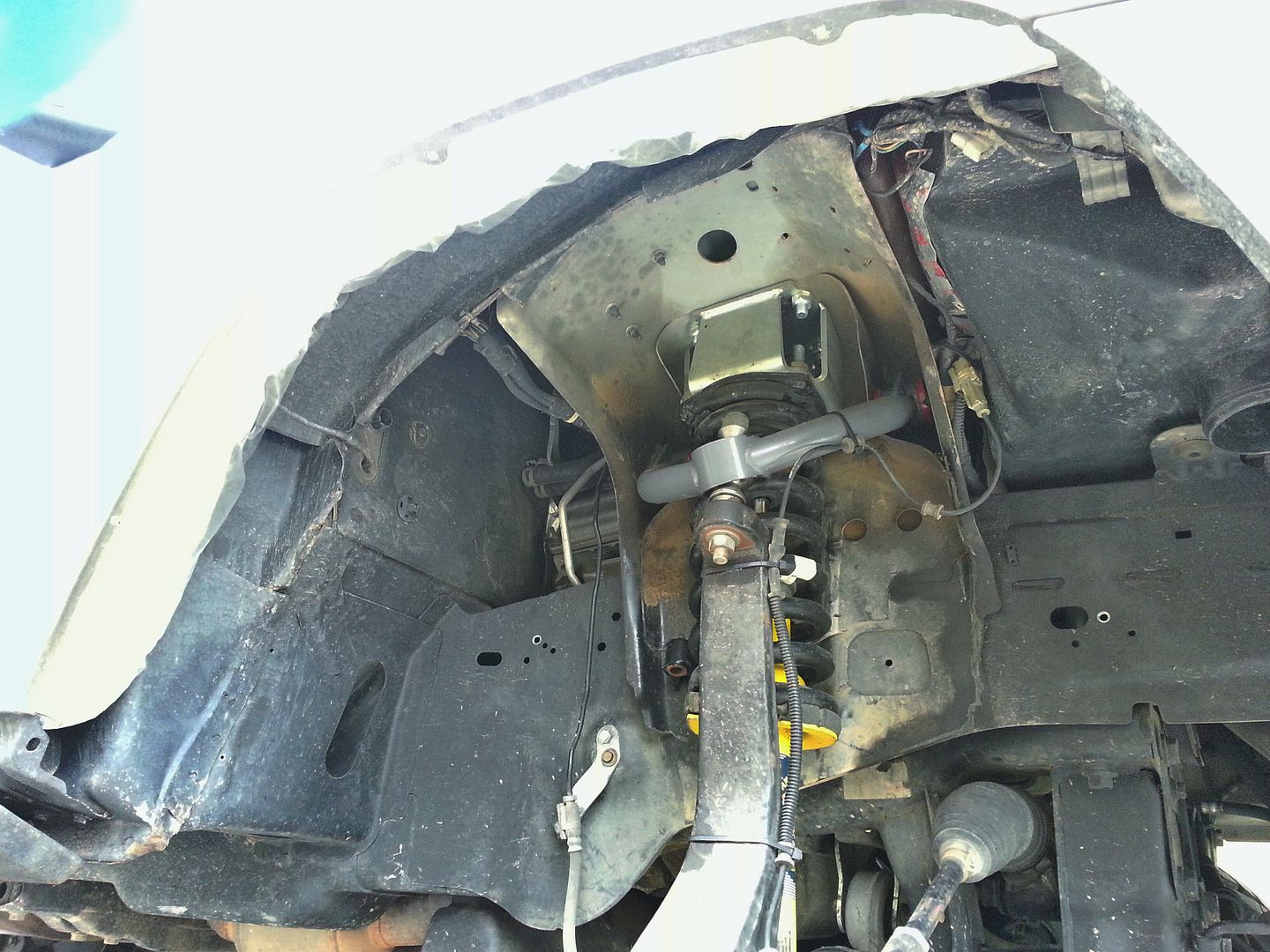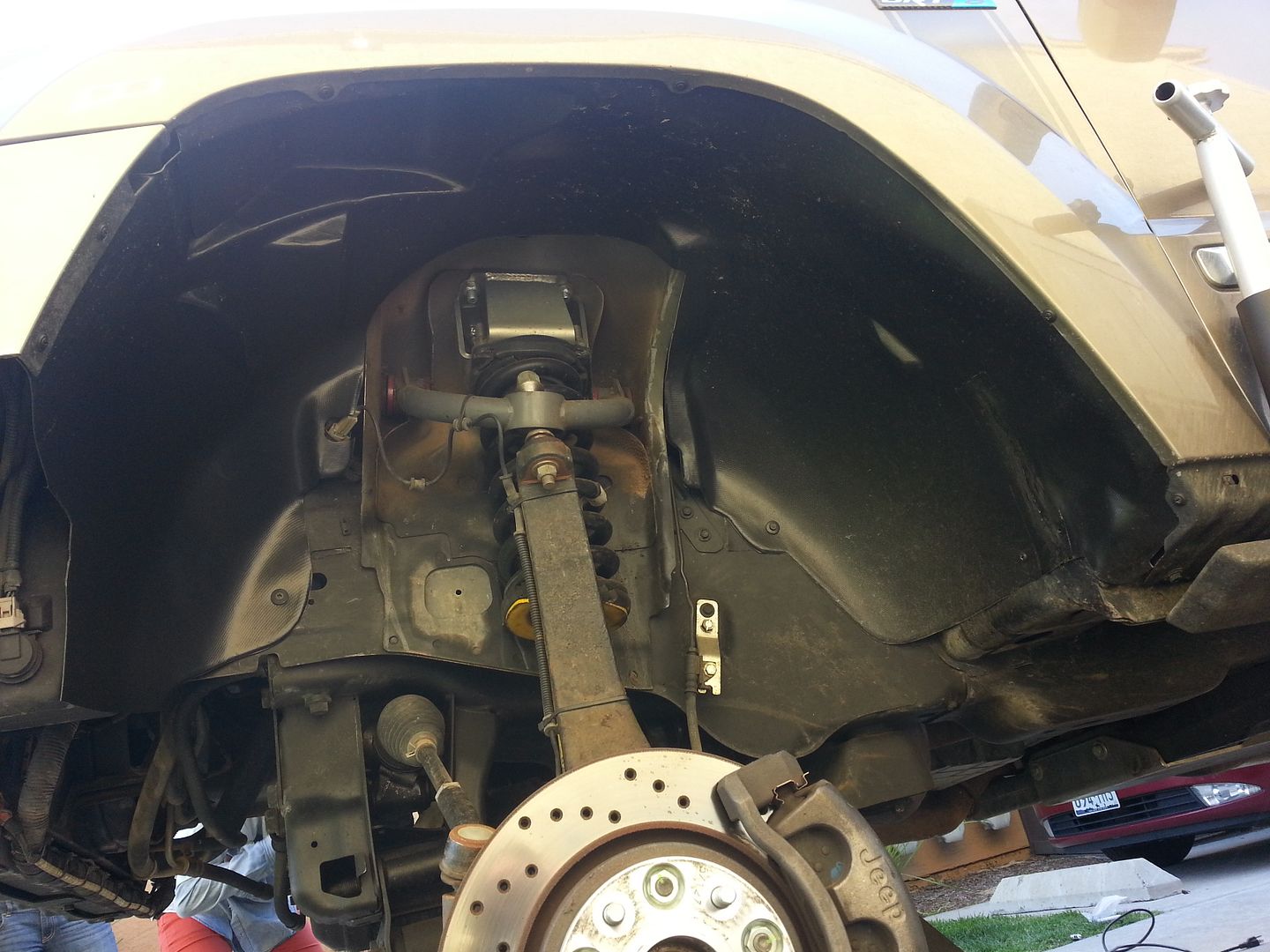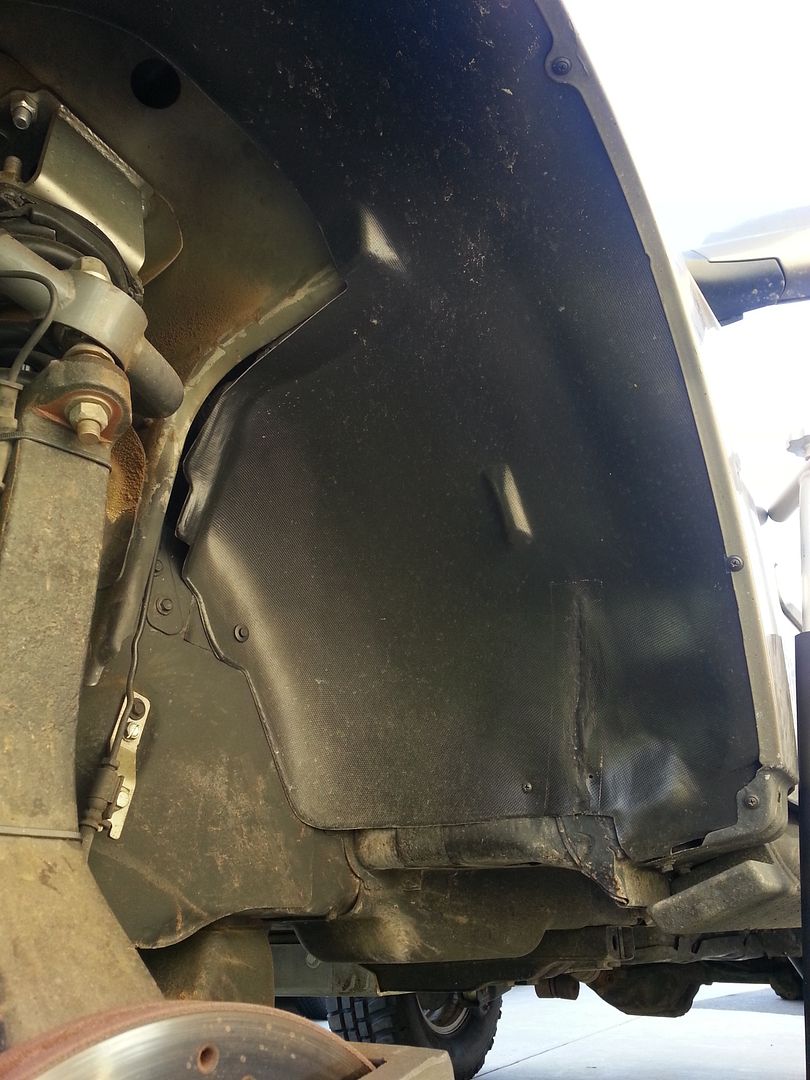 You might have also noticed that I added a couple of anchor points. One in the rear of the fender 6" or so over the very bottom screw. I added that one to keep the liner tight against the fender lip especially while driving at freeway speeds. The second is at the front of the fender going into the bumper lip. Because I trimmed the bumper I was missing the bottom hole up front to keep the liner secure, so I added one at the new bottom edge.