Next up was the rear cargo lighting upgrade. I used some leftover LED strips I had from my rock lights to better illuminate the cargo area. This was a very pleasant upgrade because lets face it, the little bulb in the hatch is worthless!
I popped the rear ceiling molding off and linked 3 sections of LEDs together to stretch over the 3 openings.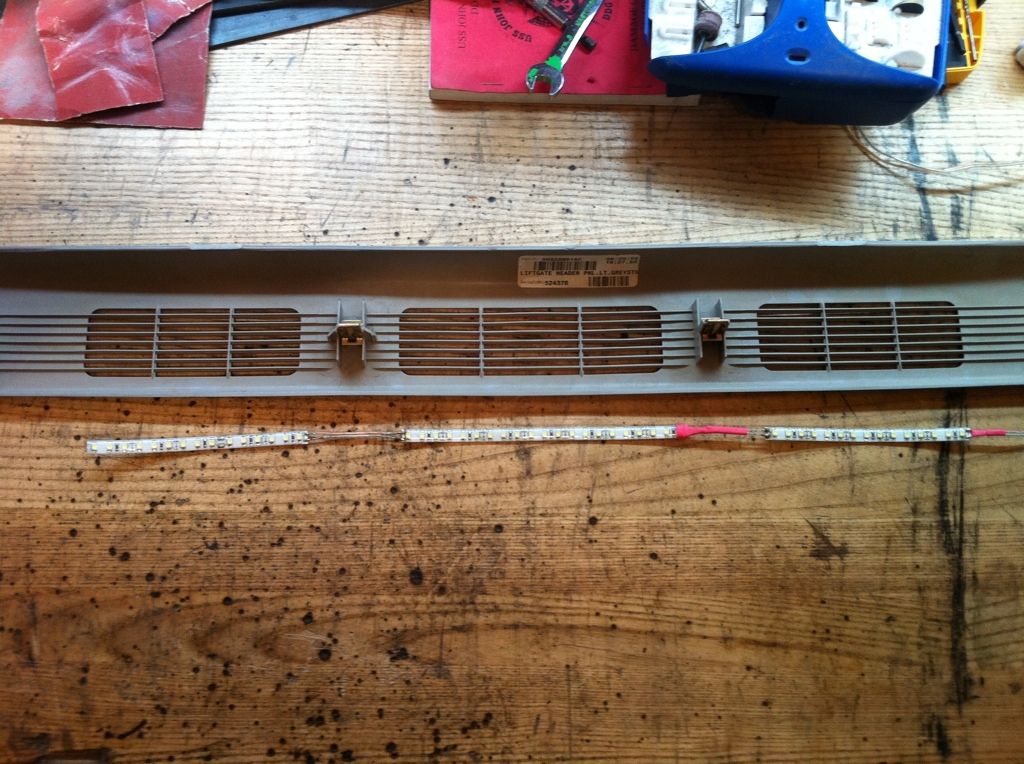 I tested them out with a 9V battery to make sure they worked properly.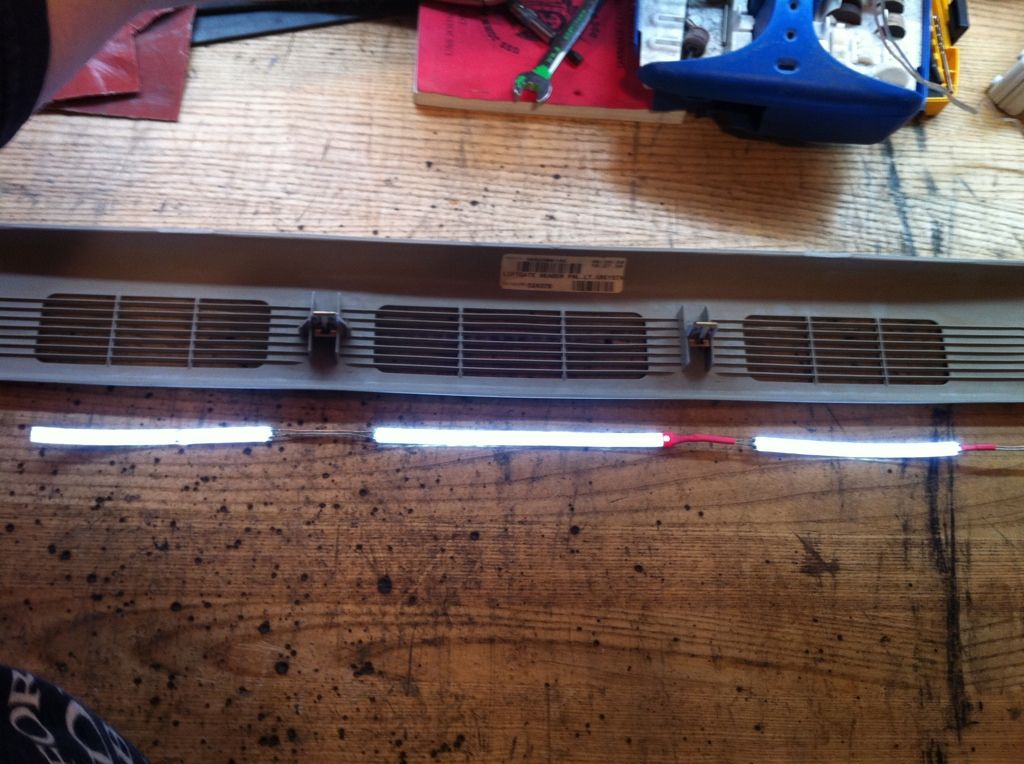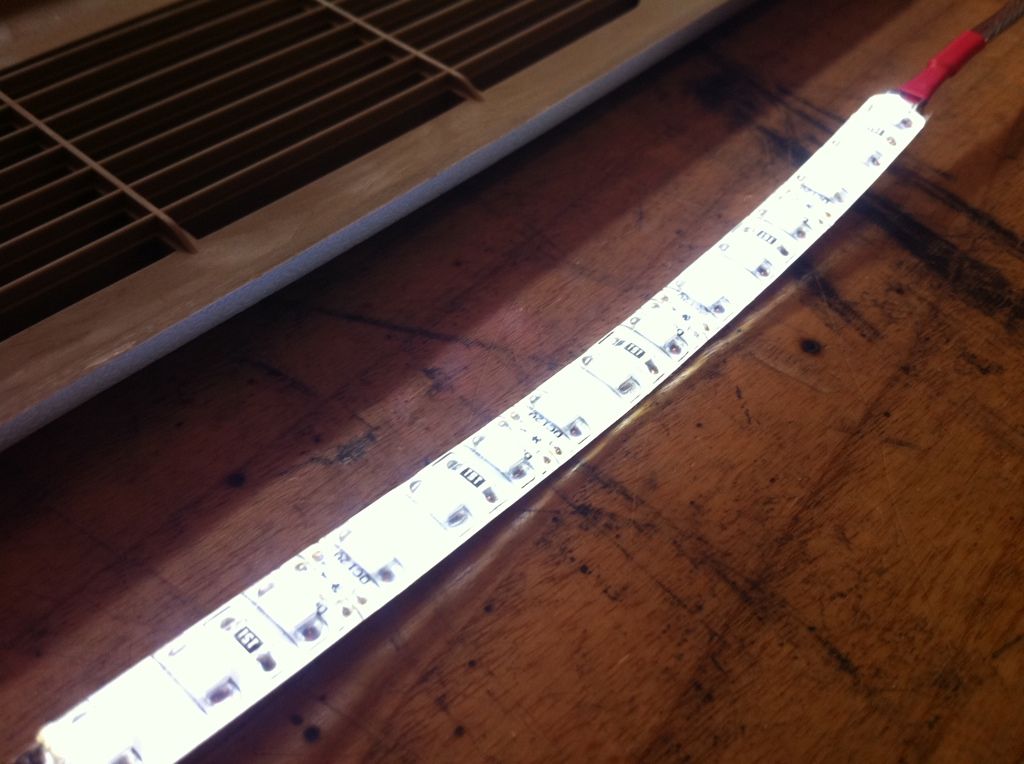 I totally forgot to take a picture of it, but I trimmed the two slats that are on each side of the LEDs. I wanted them to sit as low as possible for max light output without shadows from the slats. Once I got them positioned just right I used hot glue to secure them in place.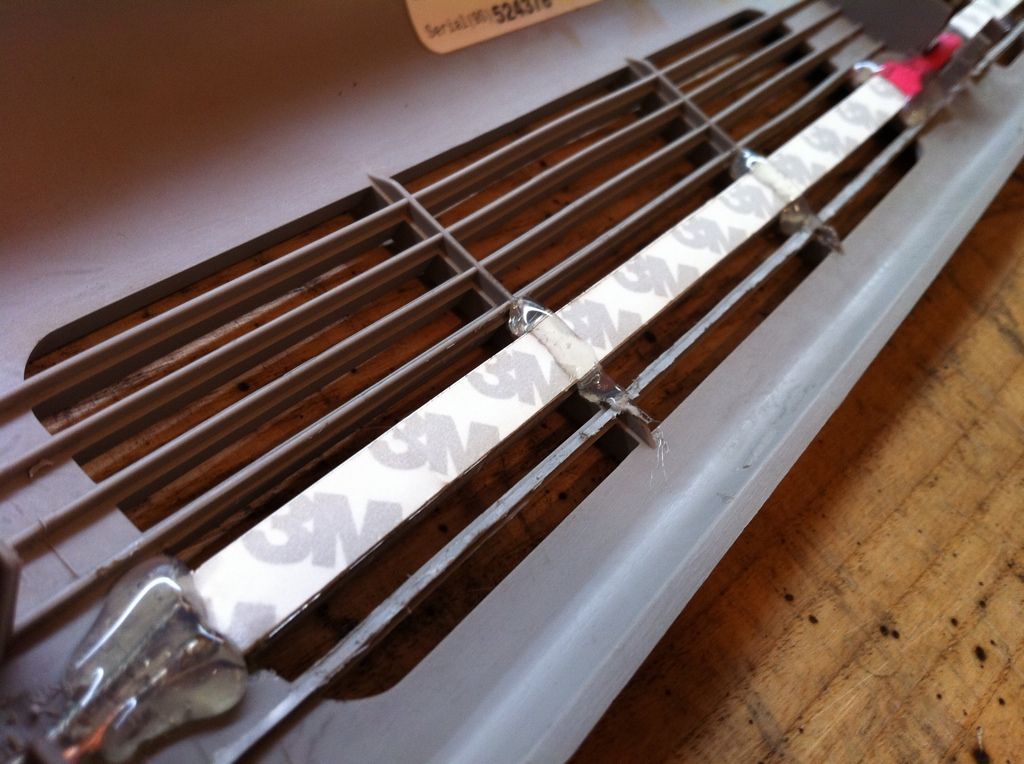 With light shinning through you can see them, but once they are up in place you can't unless you are looking for them.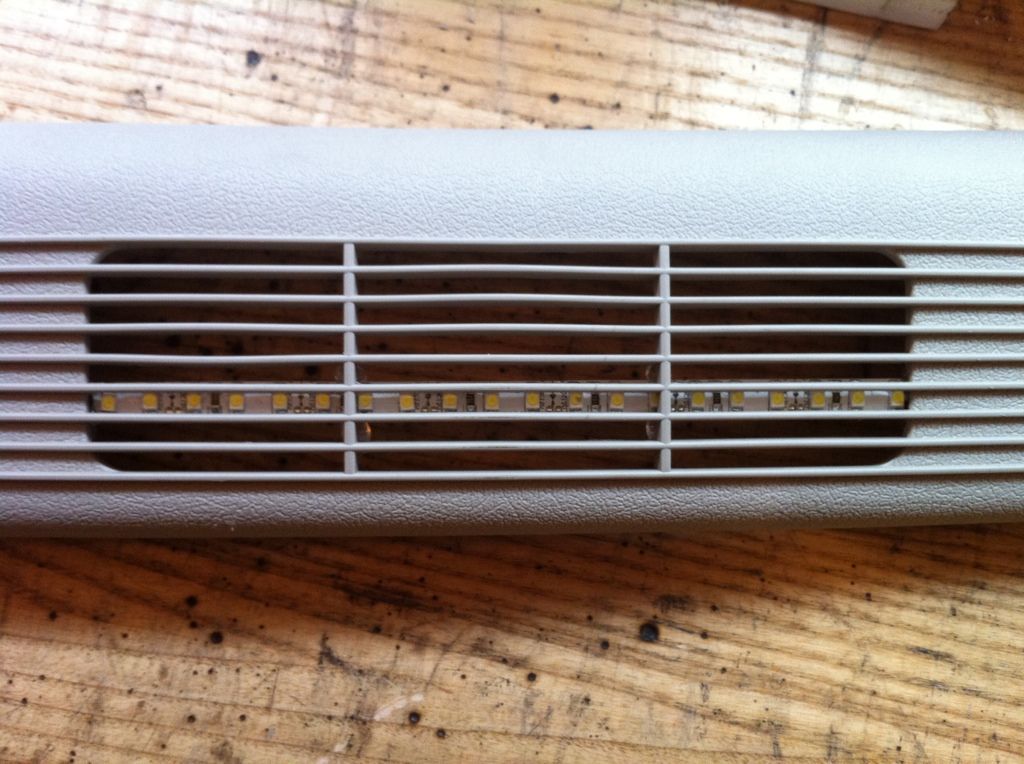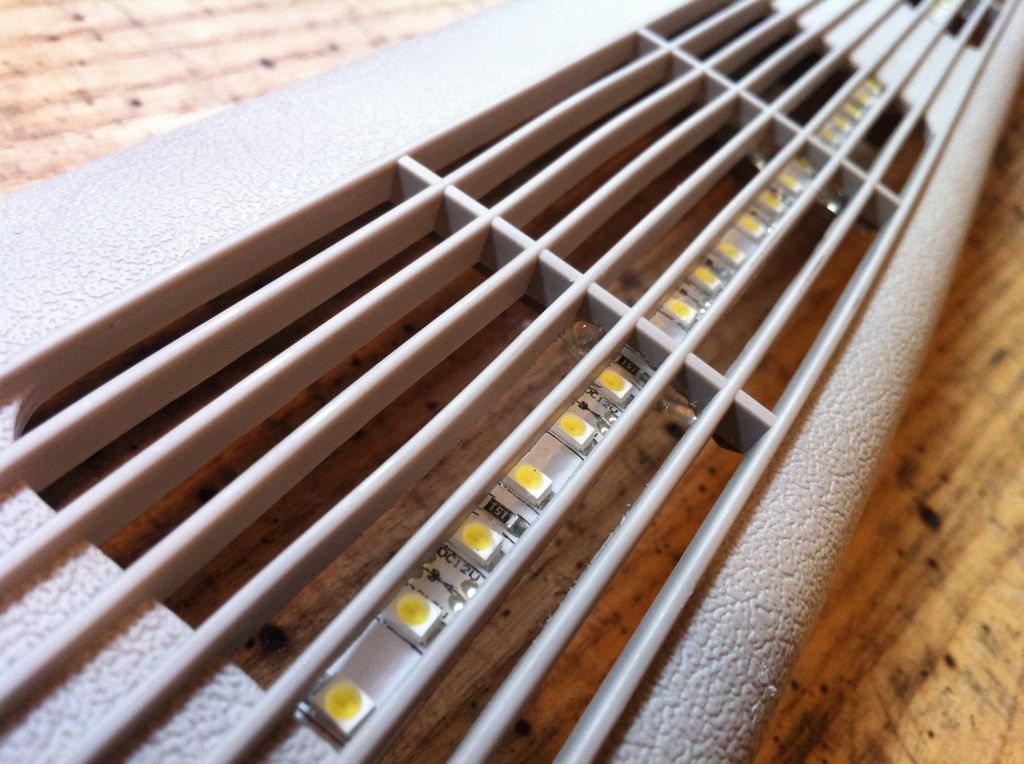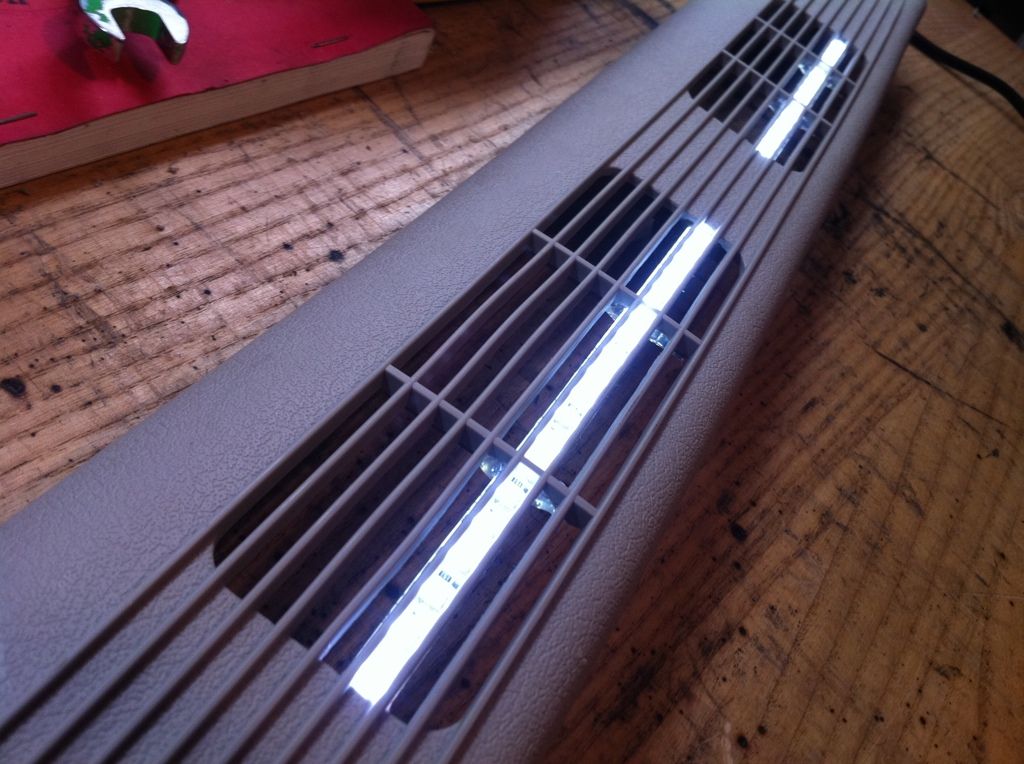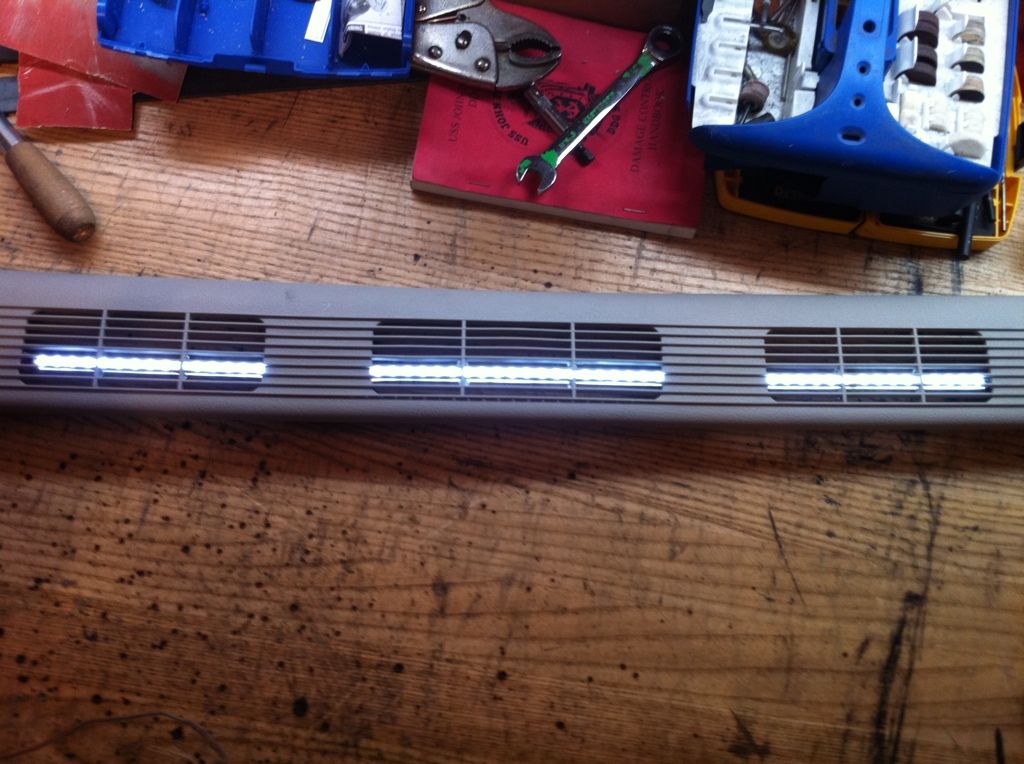 Now for the instal. I was lazy and didn't feel like wiring in a switch at the time. So I just tapped into the interior lights. Once you remove the molding to instal the LEDs you can see the wire harness that comes from the ceiling and goes into the hatch. The (+) is the RED with a WHITE stripe and the (-) is YELLOW with an ORANGE stripe. Splice the LEDs into those two wires and pop the molding back into place. And there you have it!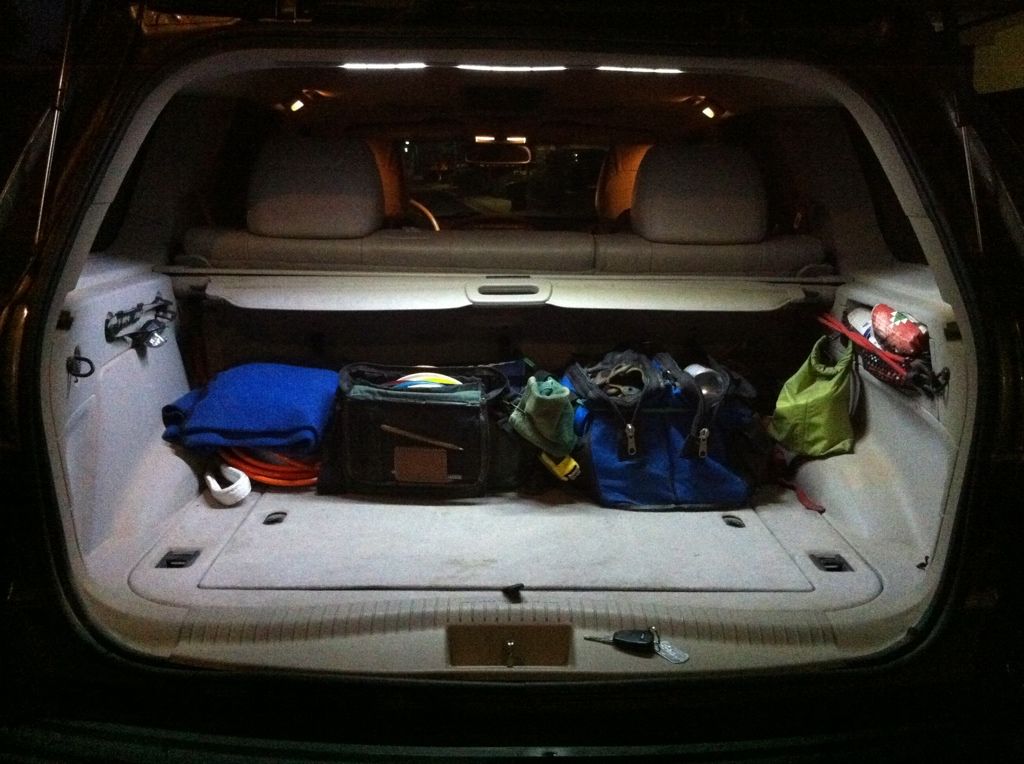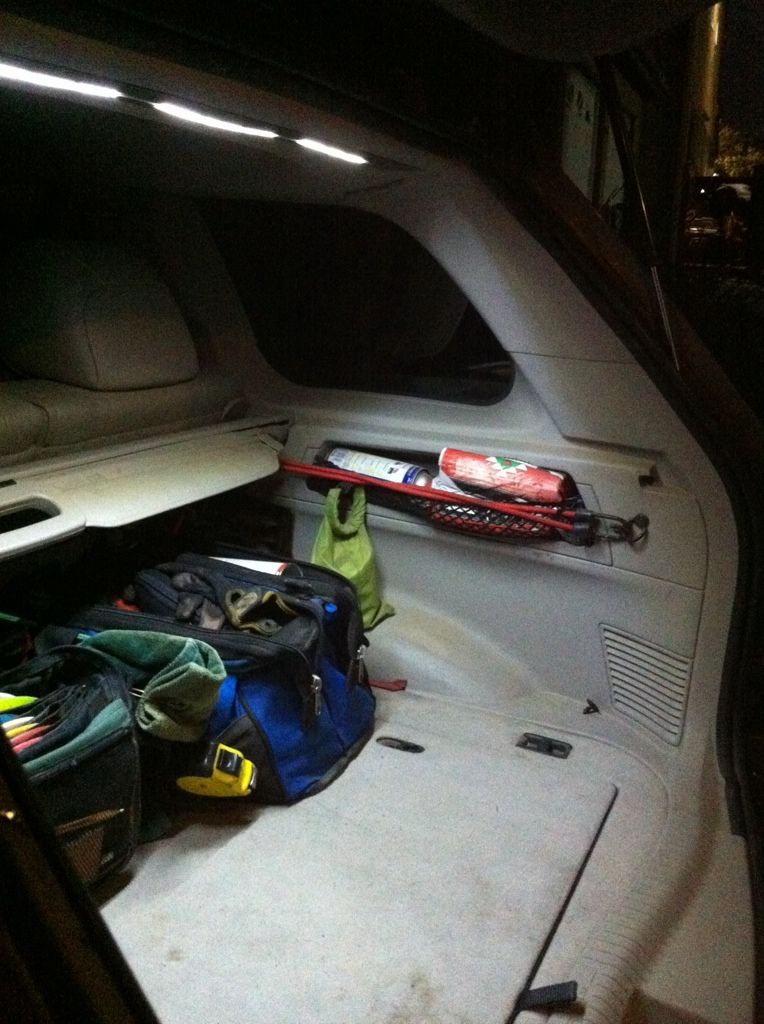 Here you can see the light difference between the LEDs and the rest of the interior lights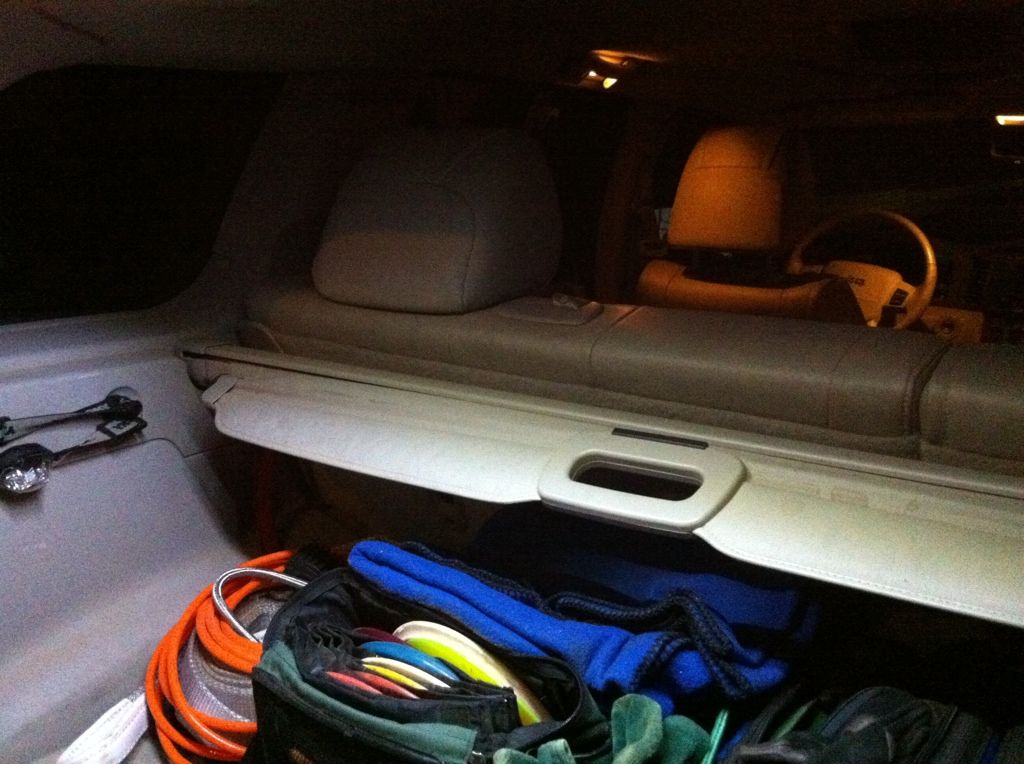 As you can see the light output is greatly increased! I am happy with the results. The light cuts off right at the rear seat so I won't disturb my kids at night. I originally wanted to convert all the interior lights to LEDs, but the cargo area is really the only spot I needed more light. So I think I will only swap out the one in the rear hatch and maybe instal some in the foot wells.