Well about a month later I got a killer deal on an intake and exhaust from
autoanything.com
First to go on was the new Volant CAI.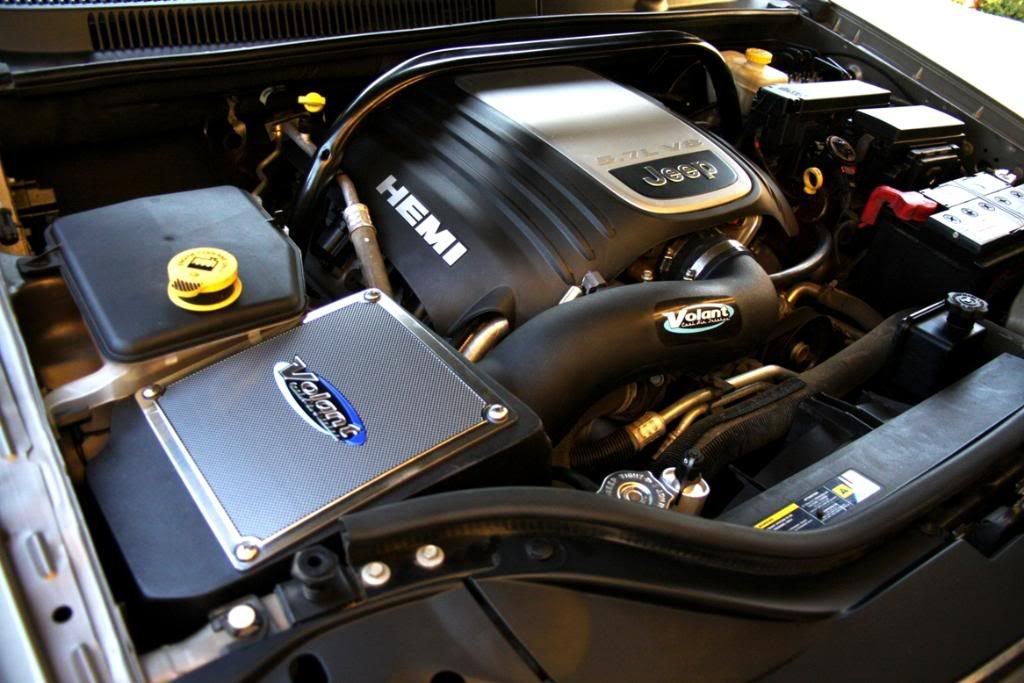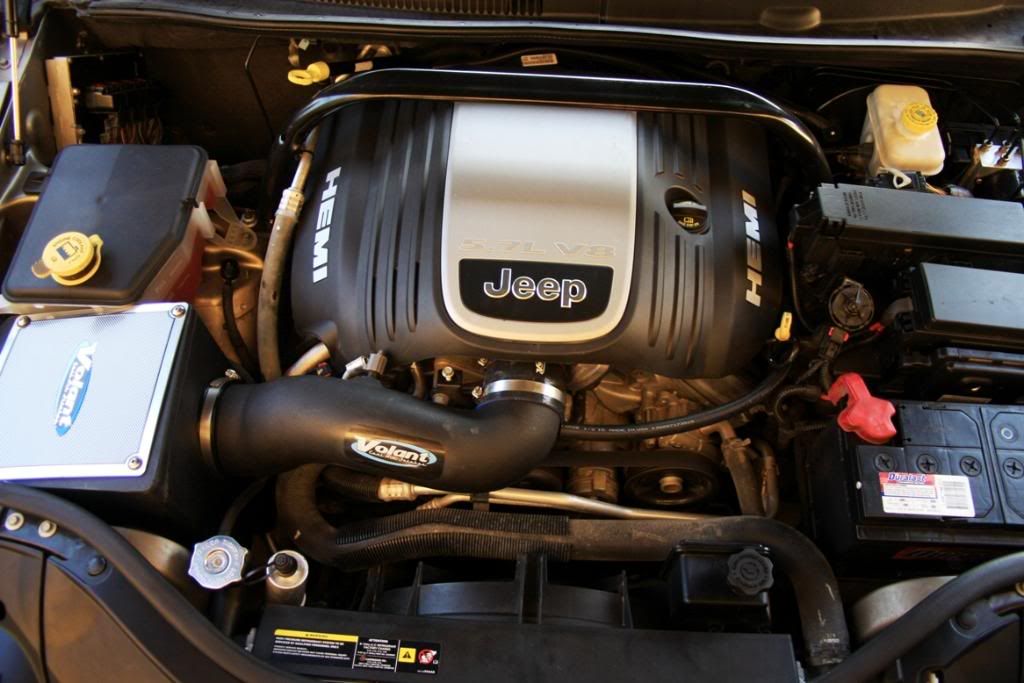 The Volant was designed for the 6.1L, but fits just fine on the 5.7L. The only thing needed to make it a bolt on instal is a longer .5" hose that I picked up at the auto parts store for a couple bucks. I picked the Volant over the others because of the inclosed filter design. The filter is housed inside the box which completely shields it from the hot engine compartment. The only air entering the intake is from outside!
Later I wrapped the intake tube and box with cool tape to help insulate it from the hot engine during off roading (slow going when there isn't much air passing through).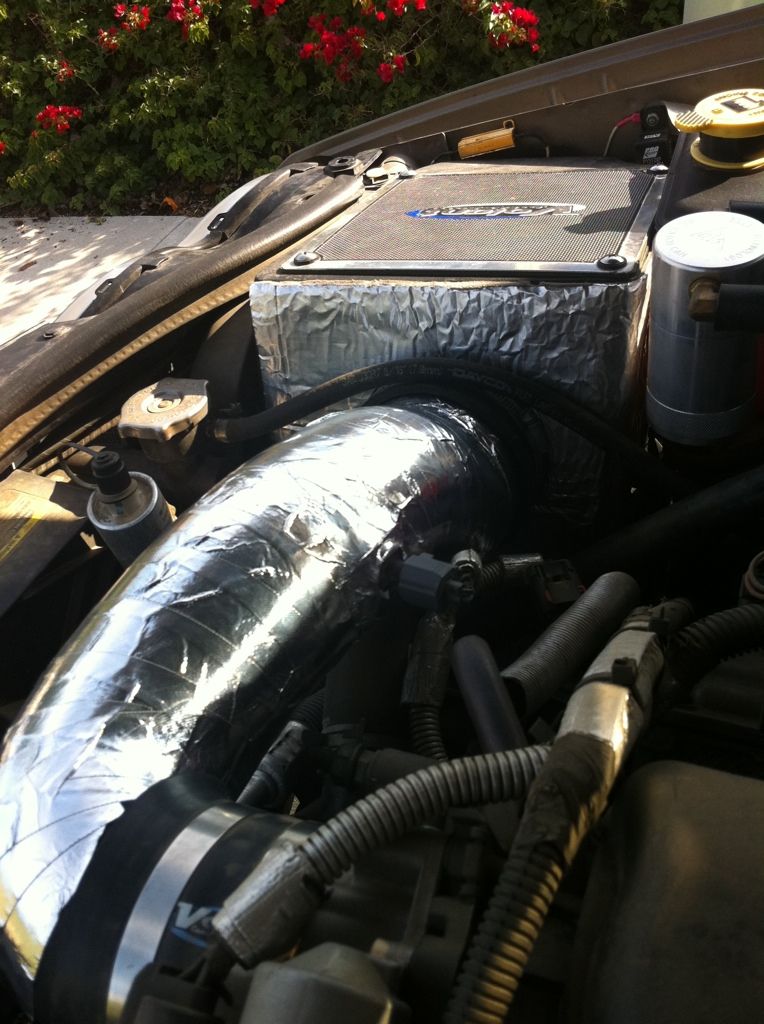 A little while later I added a K&N DryCharger PN: RF-1020DL.
After the intake was the MBRP exhaust.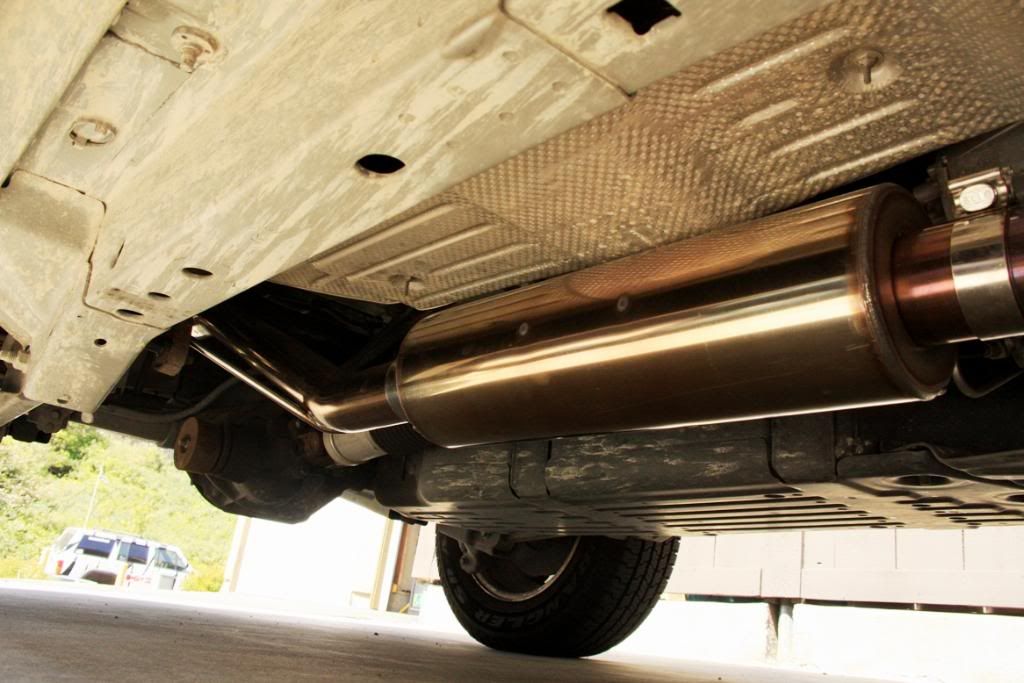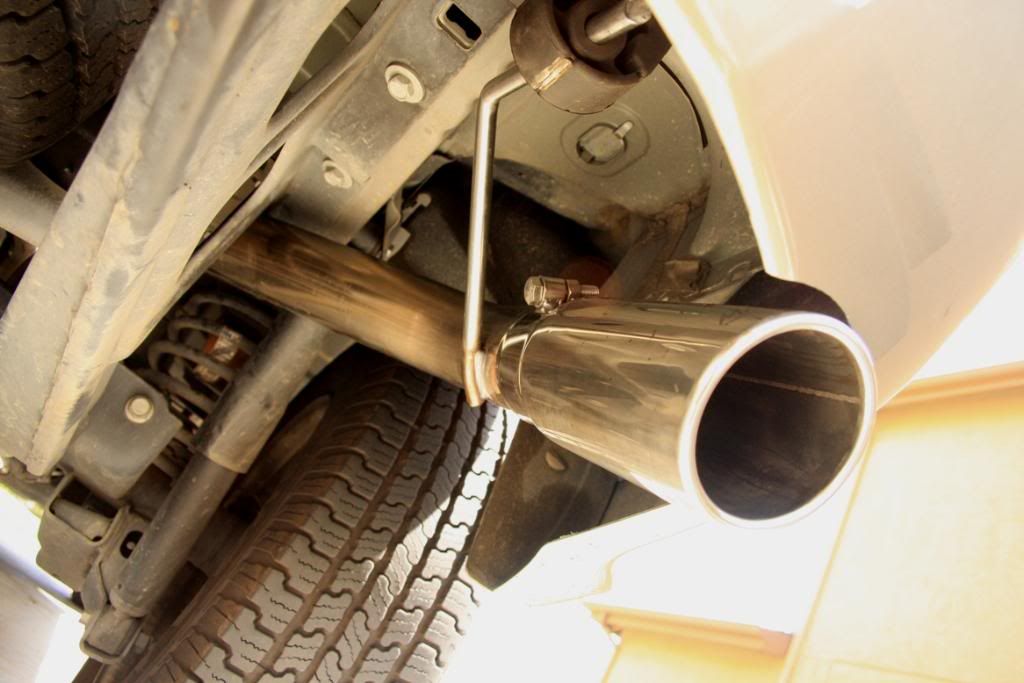 I notched the bumper so the tip wasn't so low. I didn't want it getting hung up while off road. It still scrapes sometimes, but it is better than it would be and I don't want to completely hide it.
It had a killer tone to it. A nice deep gargle!
http://www.yoututube.com/watch?v=Z98RG8BbqI
After about a year the wife decided the drone from the exhaust was just too much. So I installed a 12" reso towards the tailpipe. That helped but wasn't enough. So I ditched the MBRP muffler in favor of a 3" inlet/outlet Magnaflow. That changed to tune a bit which was good for appeasing the wife, but it no longer had the gargle to it that I loved. However, it still sounded good and the wife was happy! And as any married man can tell you, "A happy wife = A happy life" or "If the wife isn't happy, no one is"
After said changes: