Well I figured I should get this started since I'm going to be ordering a **** LOAD of parts soon. Got the Jeep about 5 months ago, the WK is by FAR my favorite body style, thing looks sexy as hell. It's just too bad there's sooooooo many Jeeps driving around Toledo. Something about a jeep plant
. She's in the shop right now, apparently a bunch of gaskets need to be replaced and possibly the manifold... In addition to a water pump and some leakage from my transmission... Kinda wishing I would've looked a little harder before buying but that's what warranty's are for right? Anyways here's some pics stock with roof racks I got for christmas: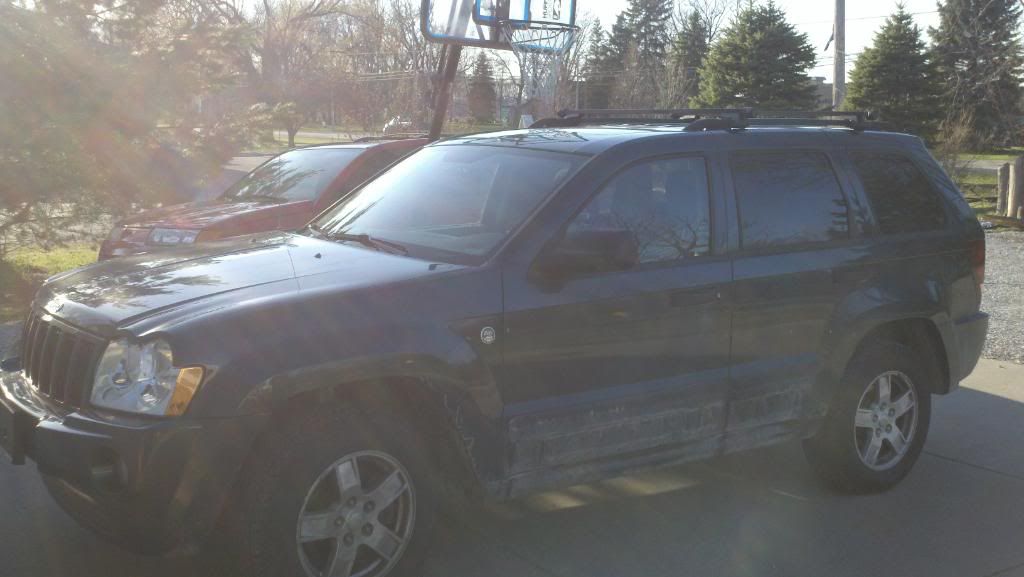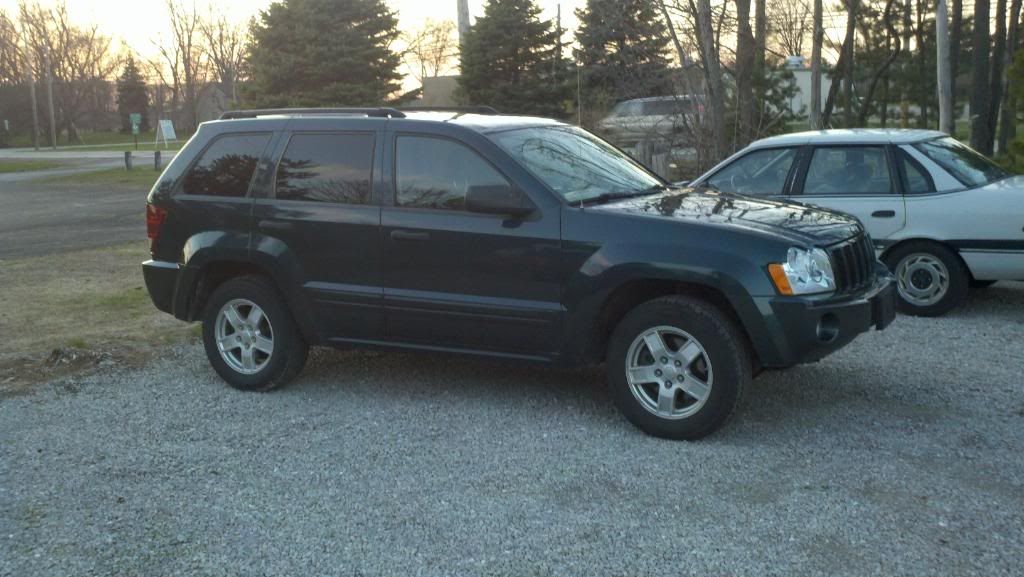 First mini mod was taking off the front airdam, I think the jeep looks alot better with out her little plastic skirt on.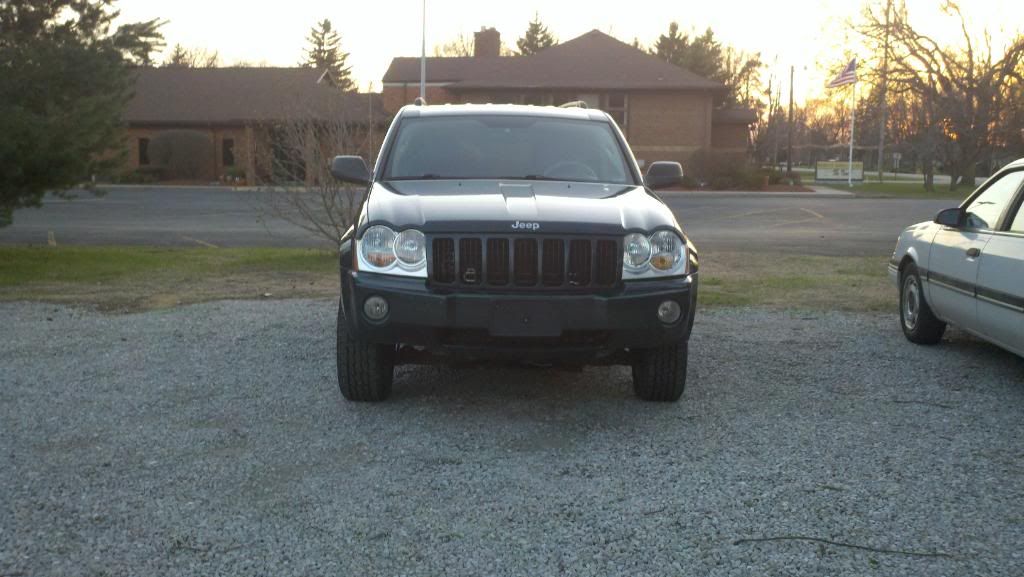 Got some cheapo Riken tires that came with the car when I bought it... Looking into getting some DuraTrac's, those treads are sexy looking.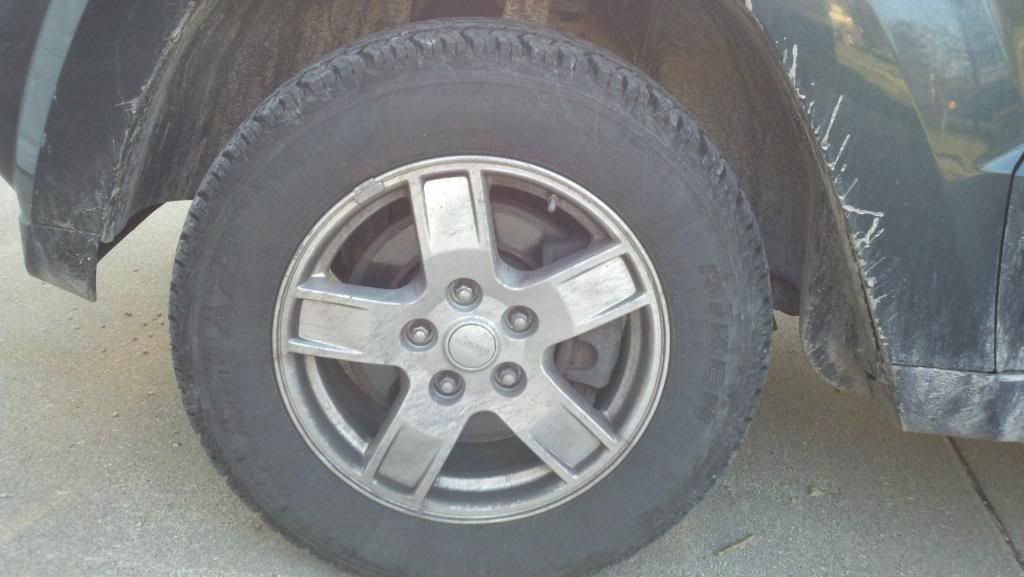 Of course no skids so I'm going to have to buy a complete set, this plastic just isn't going to cut it: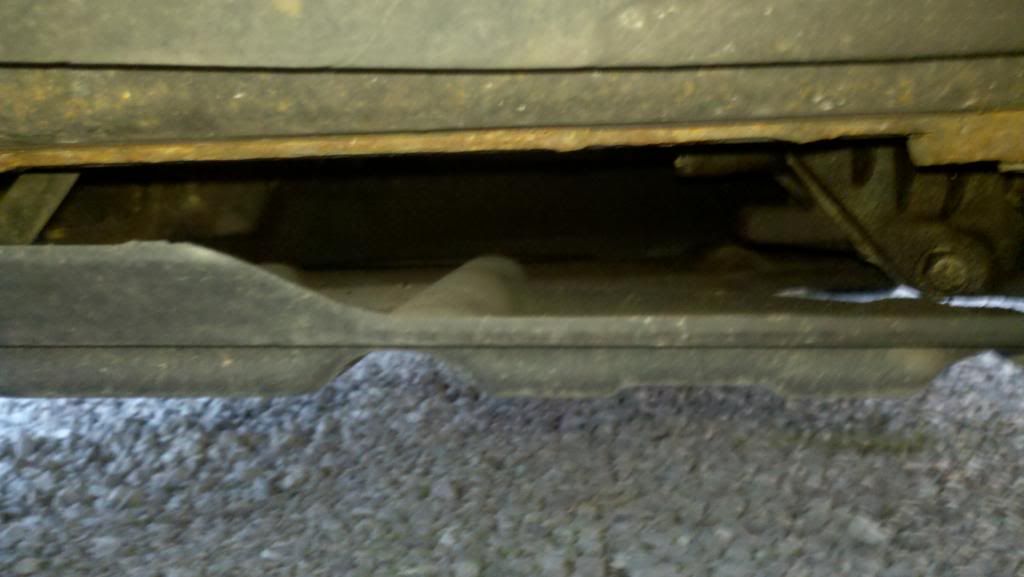 I still can't believe this isn't a skid, didn't feel like plastic at all...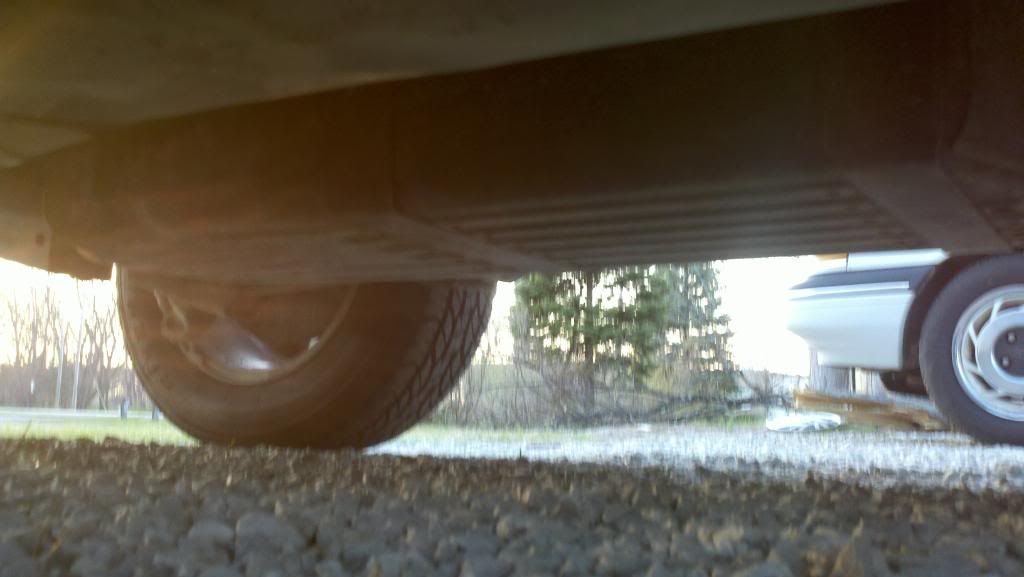 First modification was the radio. When I bought it the PO decided it would be a good idea to install the radio himself and completely screw everything up. When I turned the sub output up it messed with the 6x9's in the front. Got a Pioneer DEH-P8300UB as a present to myself for the new job, I'm pretty happy with it.
My buddy went with me when I got the stereo installed to price some W3's, he called me that night and told me he was going to buy them. I asked if I could buy his old W1's, got em for 50 bucks. So the next day a new ported box, 600 watt amp, wires and an install later I have some (like) new W1's (I consider it part of my present to myself
):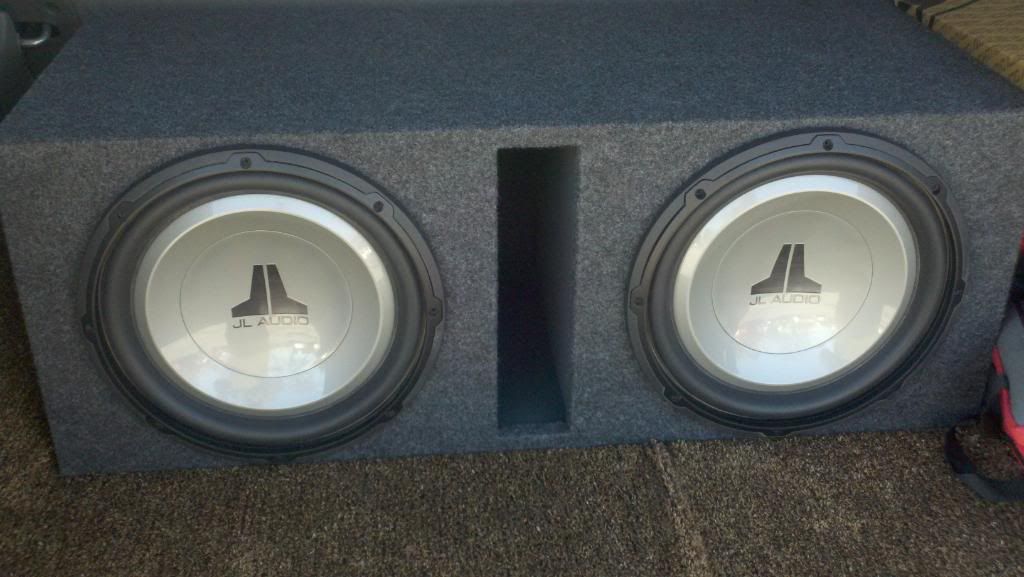 Just ordered a Superchips last night (buddy works at the zone and got me a sweet deal), will be using that IMMEDIATELY after I get my Jeep back from the shop.
Future mods:
Superchips (bought, waiting to be installed)
OME MD or HD lift (Opinions appreciated)
Full stock body armor (Will probably be buying that with my first paycheck)
4x front and belly guard
Wrangler DuraTrac's (not completely sold on them yet, but I love the look. Size suggestions with a OME lift for preferably no rubbing would be nice).
Couple of questions:
With the superchips or even just in general, is it worth getting a cold air intake over the stock box with a K&N filter?
Should I get the 4xguard rear guard if I have a trailer hitch?