All right - got the chance to go out wheelin yesterday as mentioned earlier.
First good day of wheelin for the 2012 year (save the little bit from last Sunday). Been to KS Rocks a handful of times and the place never fails to show us something we haven't seen, done, or tried - great place to go IMO since it's only about 100 miles south of us. As usual we met up and drove down with my uncle and cousin but this time one of my brothers came with.
(my 10y.o. went to one of her friend's Bday sleepovers so I had to invite a another Jeepin buddy).
Real cool trick I stumbled upon a few trips ago - if you take a fire extinguisher wheelin with you (which if you don't you should) a 3 lb ABC extinguisher will hook by the handle into the rear cargo tiedown loop:
Anyway - I also had the secure feeling of having all the new skids on since the last trip - so here's some pics:
My new fav and subsequently my new avatar: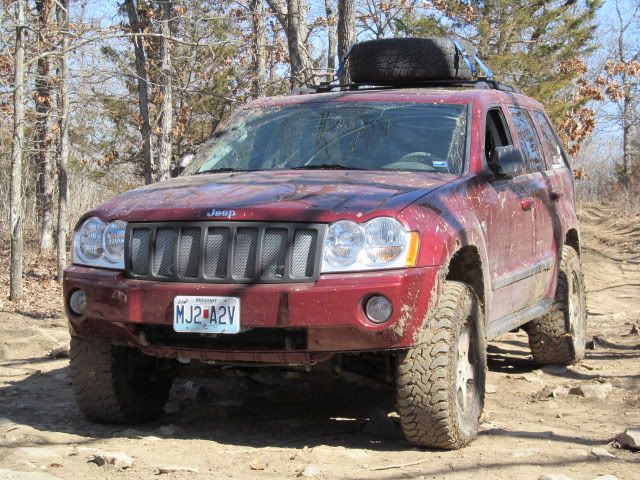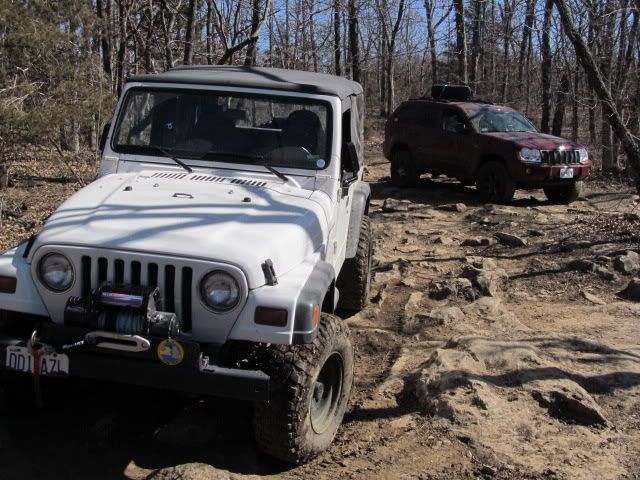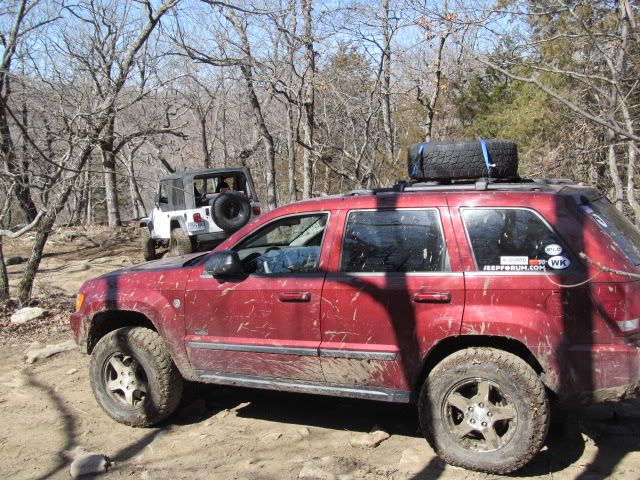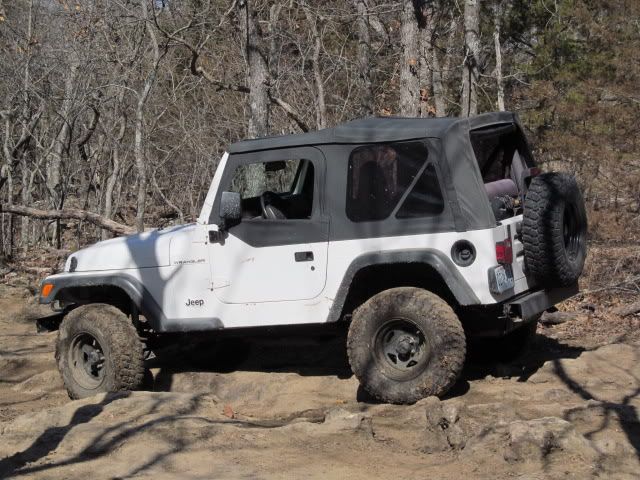 There wasn't much these guys couldn't do: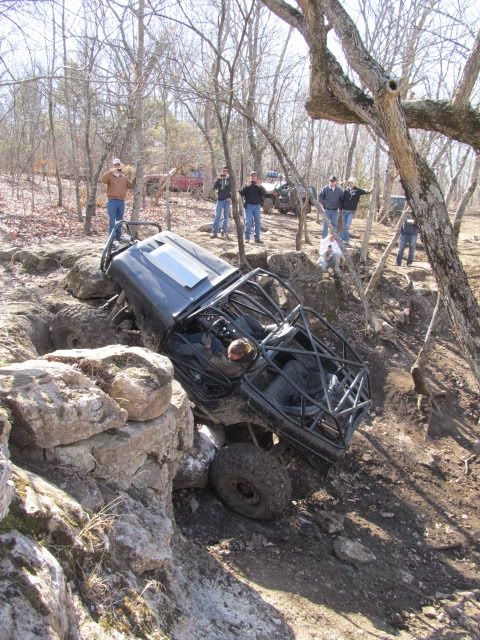 One of several XJ's out there:
Our traditional lunch break pose: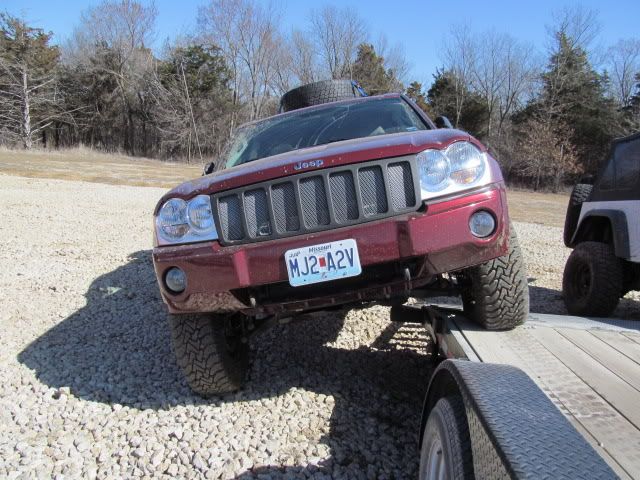 I'd say that's stuffed: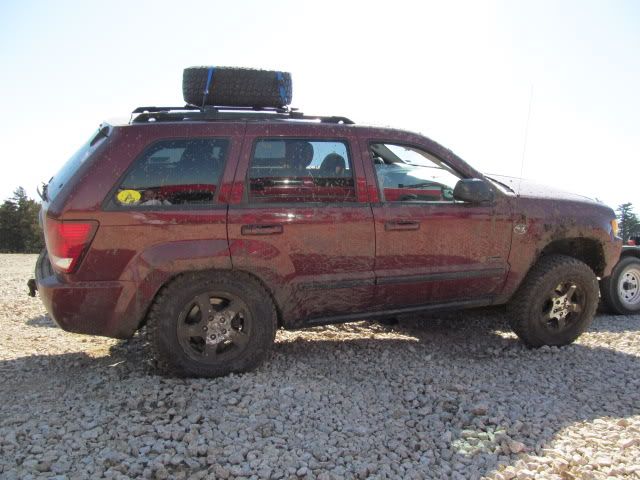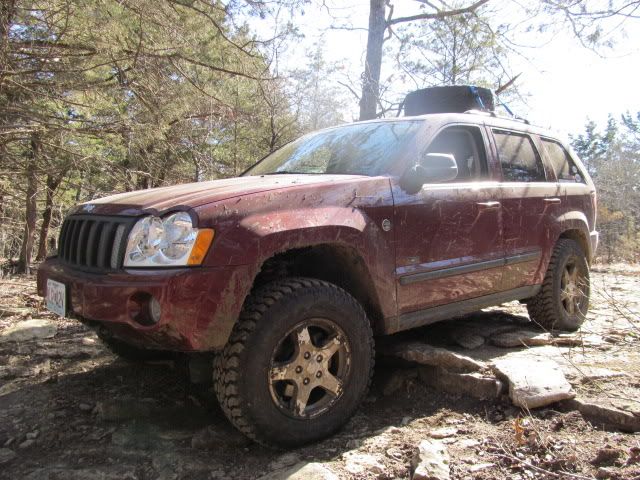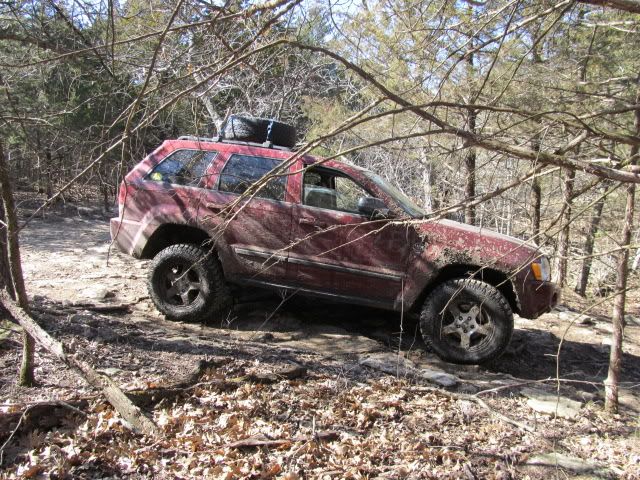 Right behind us was a pretty good climb with about a 2 foot drop-off ledge at the top. Coming up it's clear that if you can't clear the "lip" you can jog around it to the right. After this picture was shot we moved so an XJ and TJ could desend - the XJ either didn't see the ledge or didn't care cause as he went over we heard a pretty loud "bang."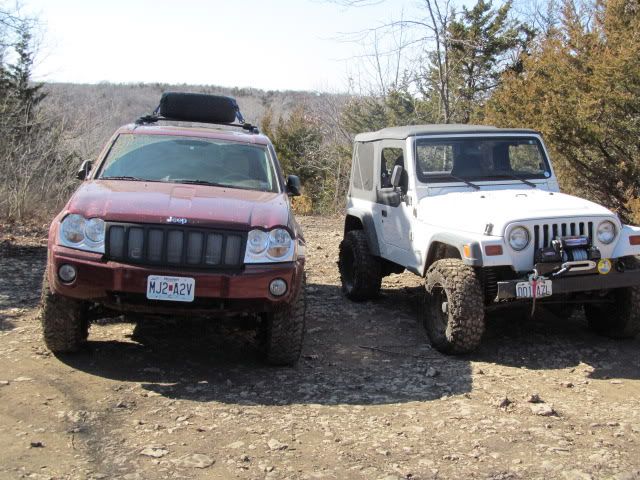 It was muddier in the bottoms areas than in the past and we got into it pretty good. The uneven "load" on my front right wheel proved to be problematic when we hit the road home - major steering wobble at highway speeds. We had to pull off and clean as much of the mud out of the rim as possible:
When we backed in the driveway my wife was on her way out to meet up with friends for dinner. She was laughing at the WK and saying not to come any closer to her KK that she had just washed and shined up earlier: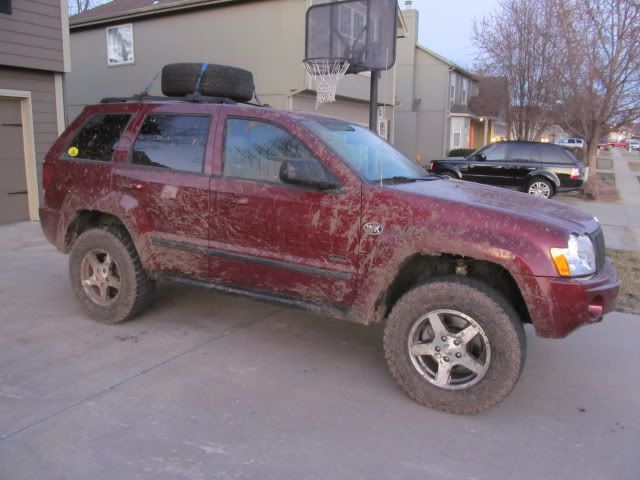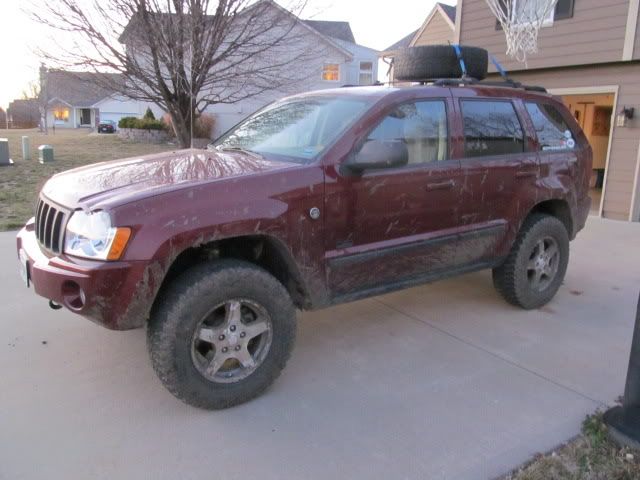 Like I said on my last post - had a great day; got to show my bro what it's all about; and no trail damage this time.