Ordered some stuff the other day off Amazon. I love that site!
Lots of goodies to choose from, usually cheaper than anywhere else and free 2 day shipping with a prime membership. UPS guy was my friend today - Smittybilt 10K lb. rear hitch shackle and reciever lock.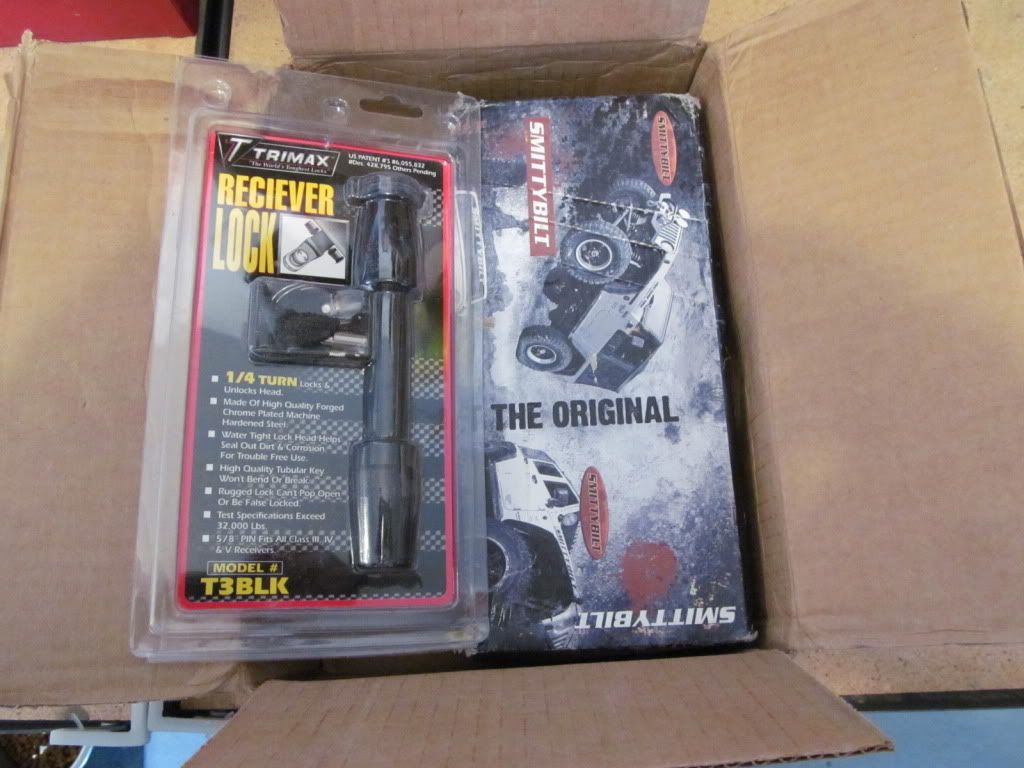 I like the idea of having it in place and locked for a couple reasons. Obviously, having it locked for reasons of security; and keeping it on there because hopefully it would be the first thing some moron would hit if they decided to rear-end me. As a permanent recovery point of sorts, and, well they look cool.
I installed it and realized the reciever could use some touch-up and the hitch shroud or bezel or whatever you call the plastic trim piece was fading.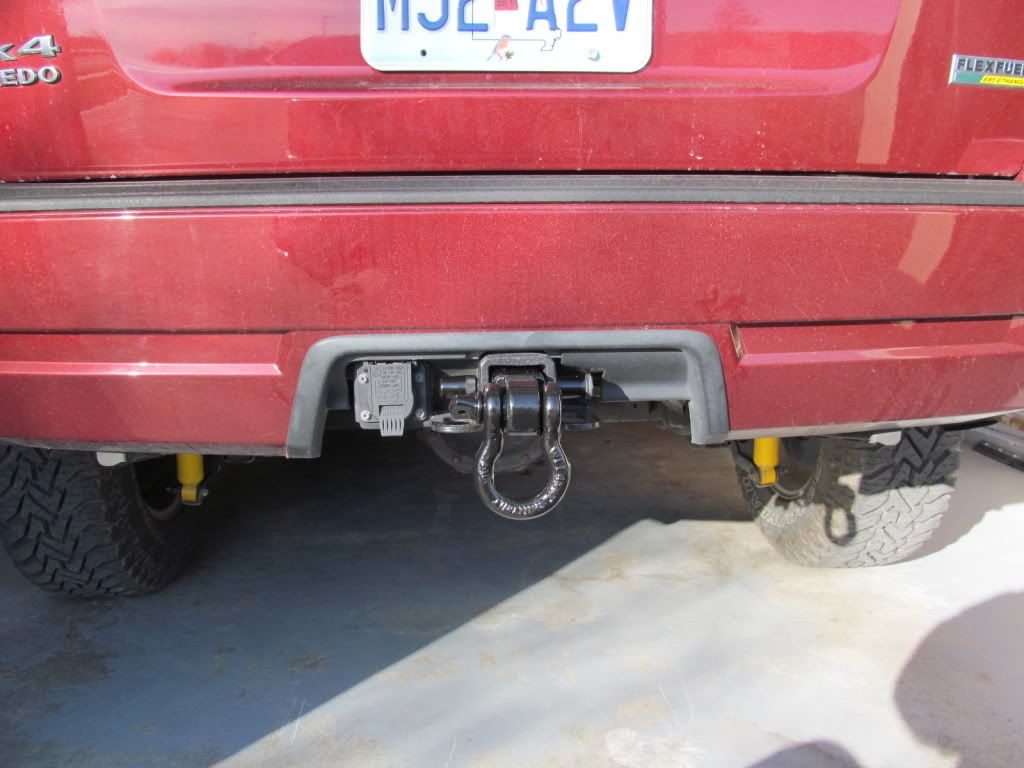 I decided to spruce everything up back there so I started with removing the trim piece. There are 4 "nuts" that fasten to plastic posts from the inboard side. The upper ones aren't visible in the pic and are a PITA to get to and unscrew.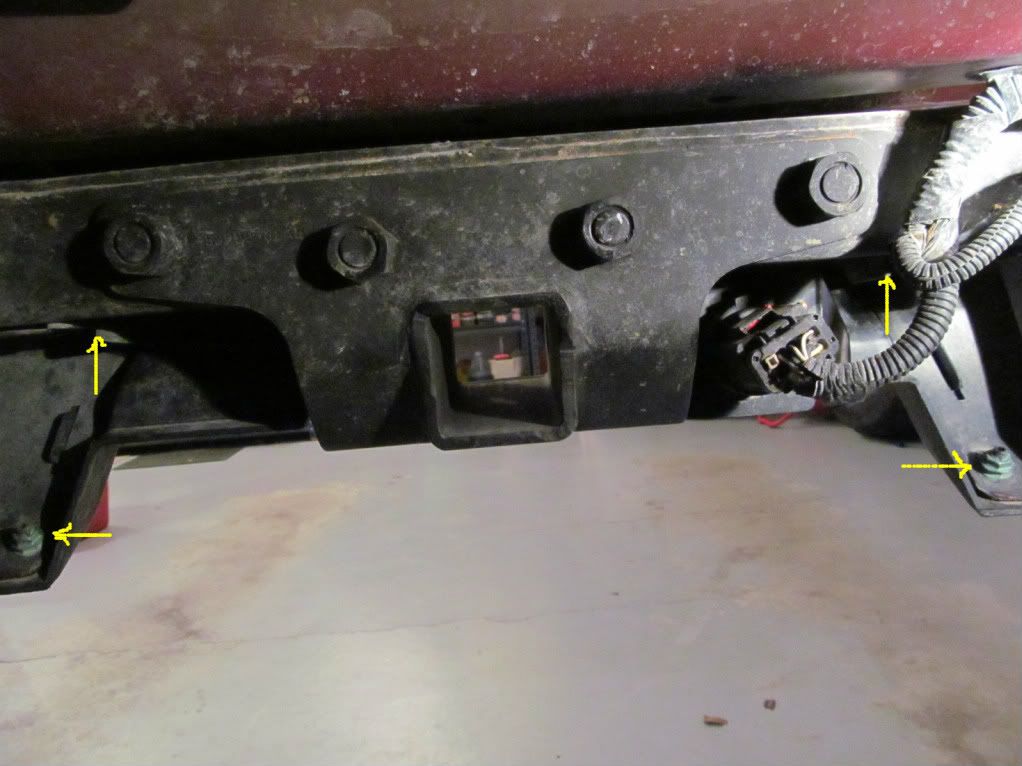 As well as three tabs that the black piece snaps in place. The one in the middle is on the bumper and the ones on the sides are on the black piece between the posts.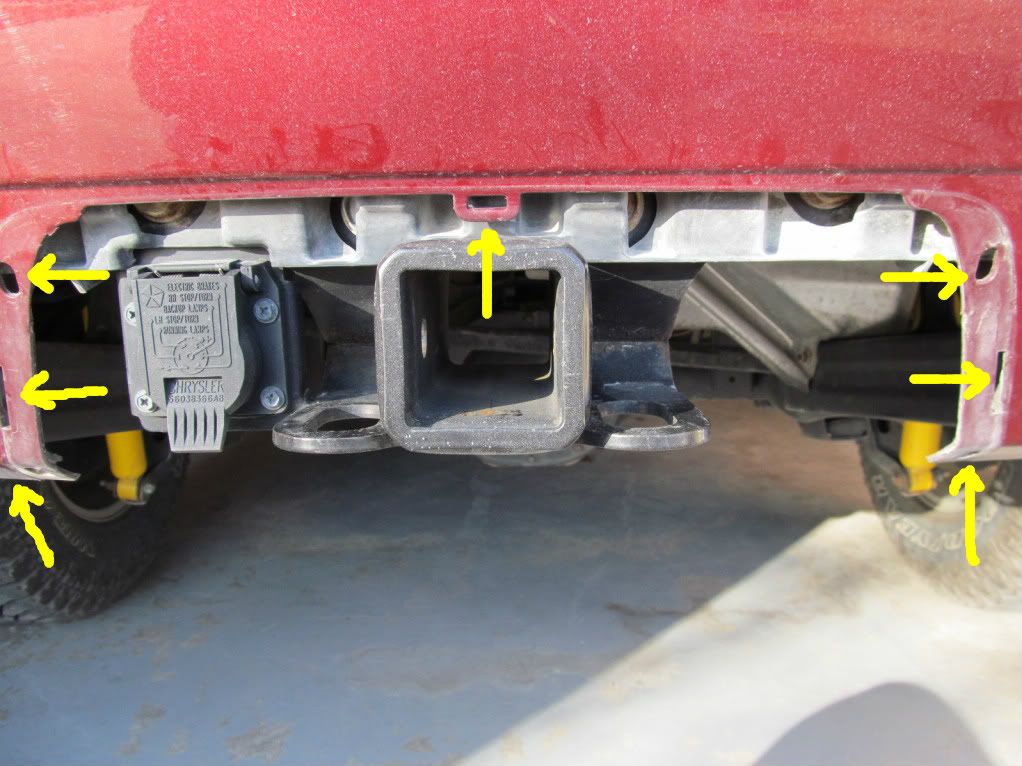 I had some Rustoleum flat black on the shelf in the garage from the rear hitch mod and touch up on the underside of the rear-end so I gave the reciever a couple coats: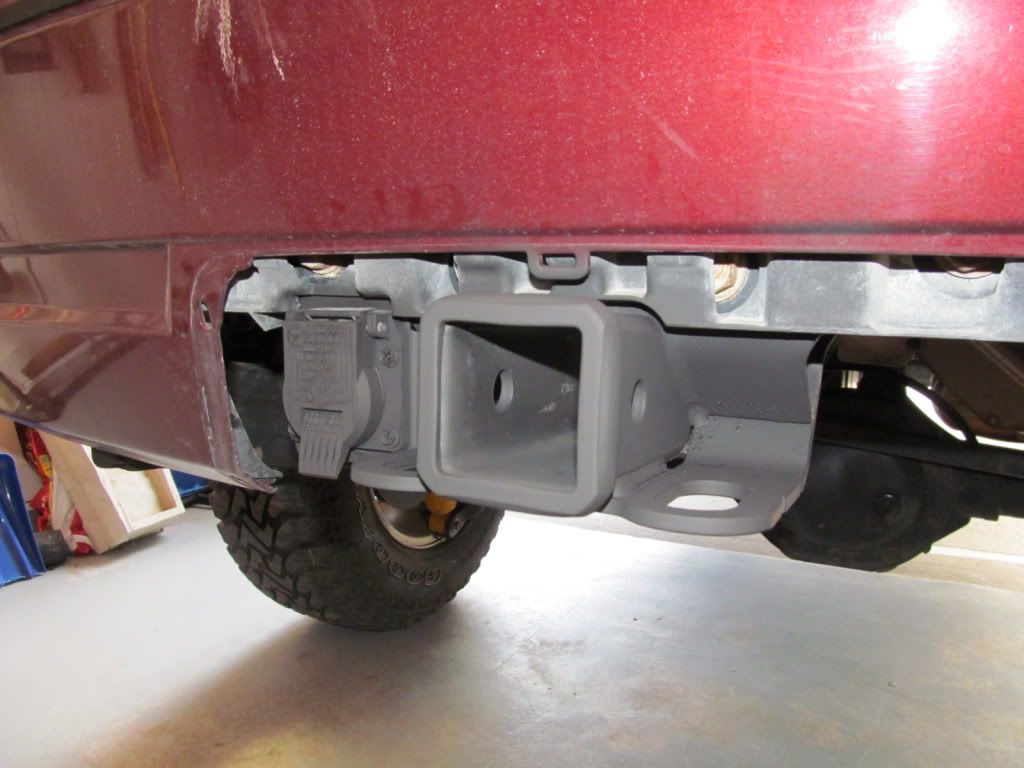 Next, I sprayed the plastic trim piece but didn't like the flat finish so I decided to use the rest of the DupliColor bedliner on it. The Rustoleum essentially bacame a primer. Omelet turned me to this stuff in one of his mods and I used it on my custom grill and rear step pad. Good stuff!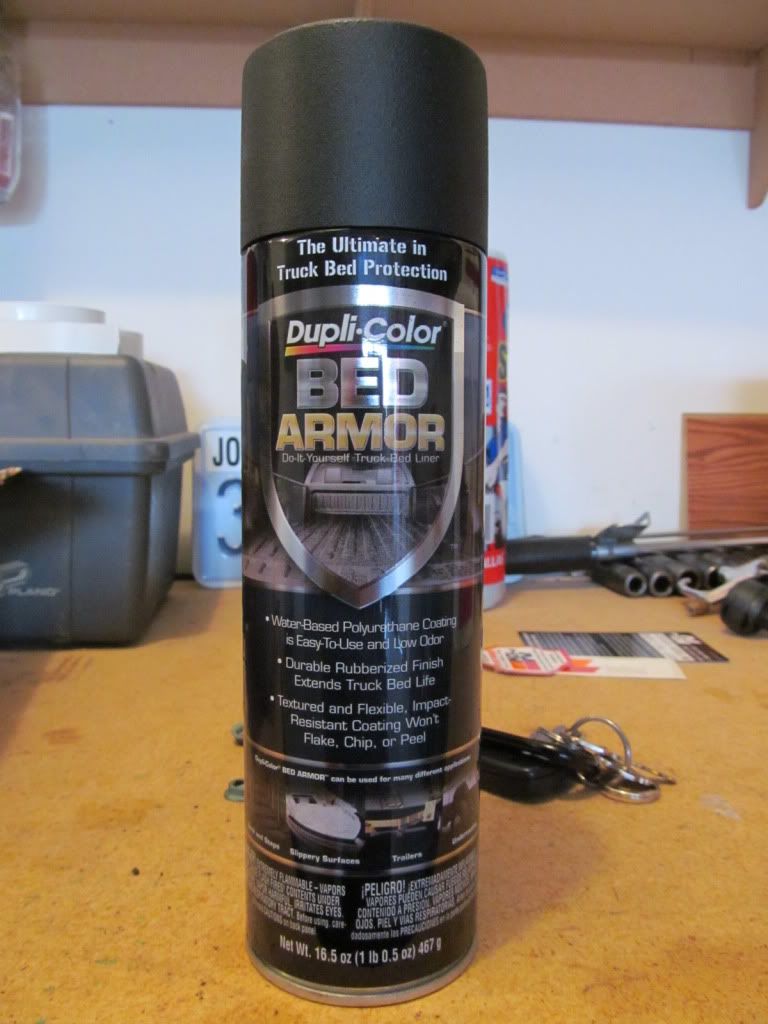 I put the finished piece back into the bumper but when I did I fastened two nuts to the bottom posts and left the upper posts alone. It still snaps in and is tight and secure so I'm not worried about it.
Lastly, I re-installed the Smittybilt and locked the reciever lock onto the rig.
I may go back with a semi or gloss finish top coat of Rustoleum if the "two-tone" look bothers me but for now I'm gonna call it good.