Got the new rotors and pads swapped in today: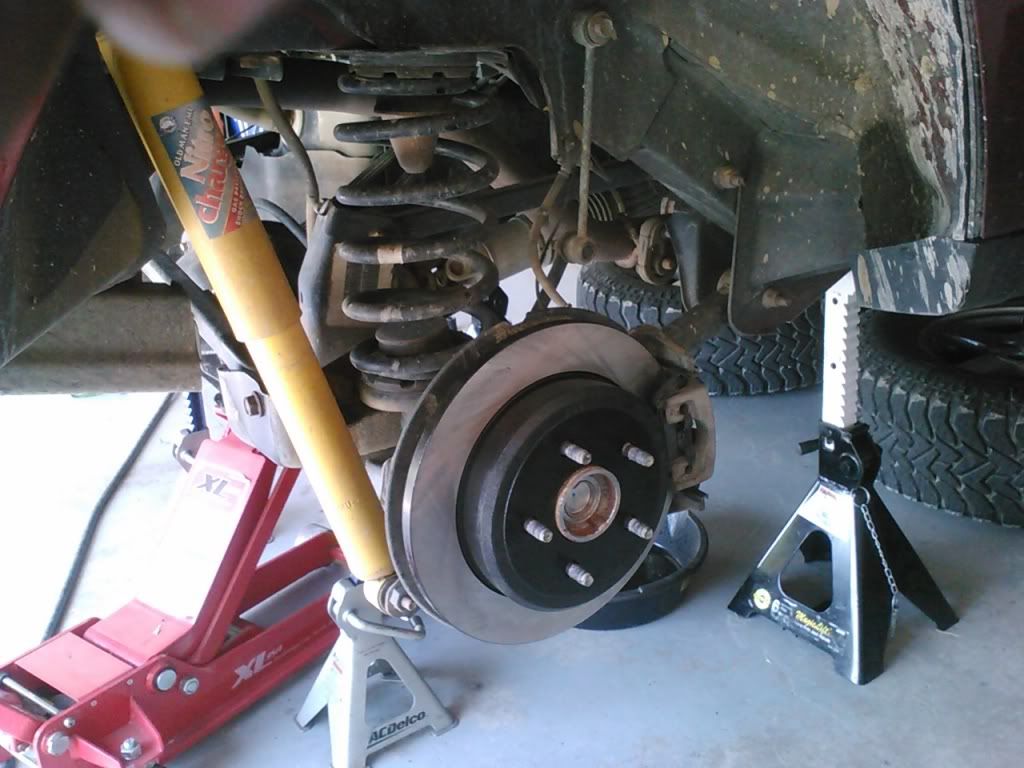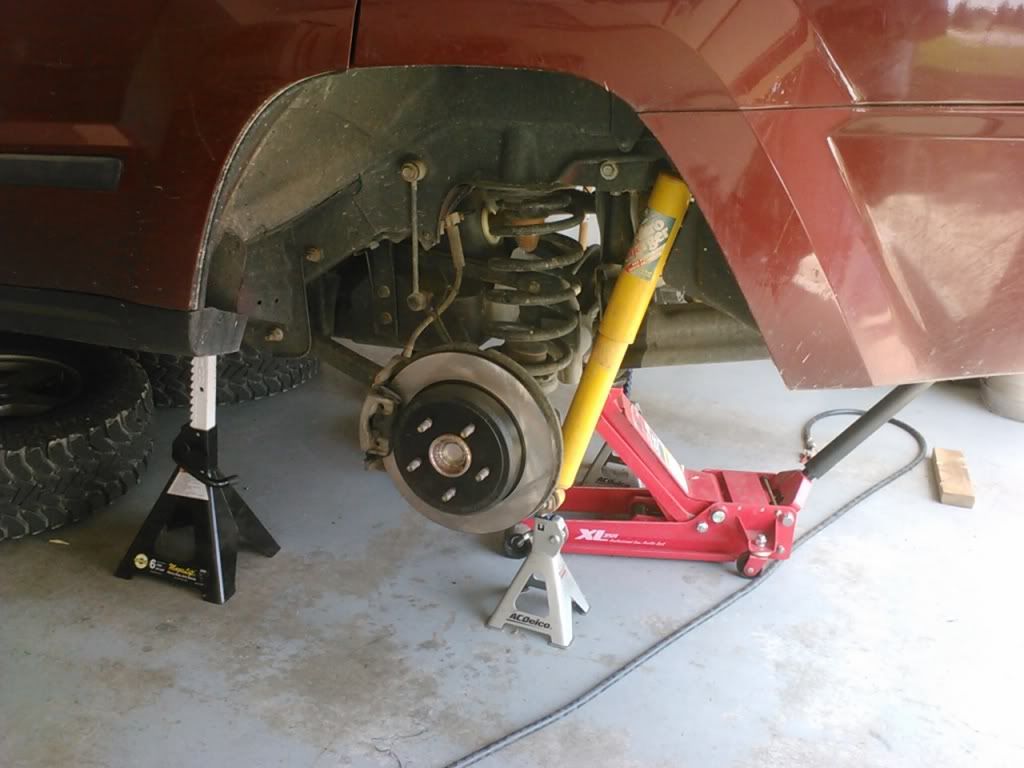 Then I pulled the stock rear tracbar (22mm bolt/nut at each end) and measured:
The pic is off but it measured 40 3/16" eye to eye:
I adjusted the Rusty's tracbar out to 40 13/16" as a starting point.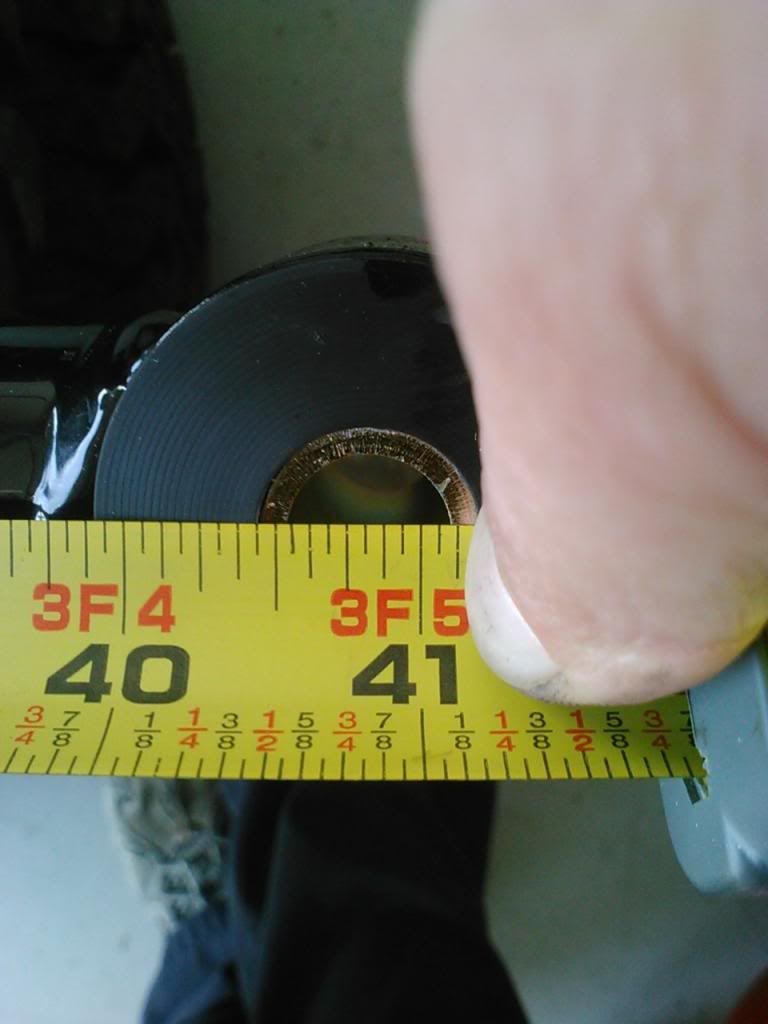 I forgot to get any pictures but I pulled the rear springs in all this and reset my rear set-up.
Rear driver has from the coil bucket up: 2 isolators, spring, 1/2" spacer, 2 isolators.
Rear passenger has 2 isolators, spring, 1/2" spacer, 1 isolator.
Here's a pic of the Rusty's before I'd gotten everything buttoned back up:
The driver side just doesn't drop like the passenger side:
Even with the fuel tank notched the upper control arm bottoms out:
So I ran to O'Reillys to rent these: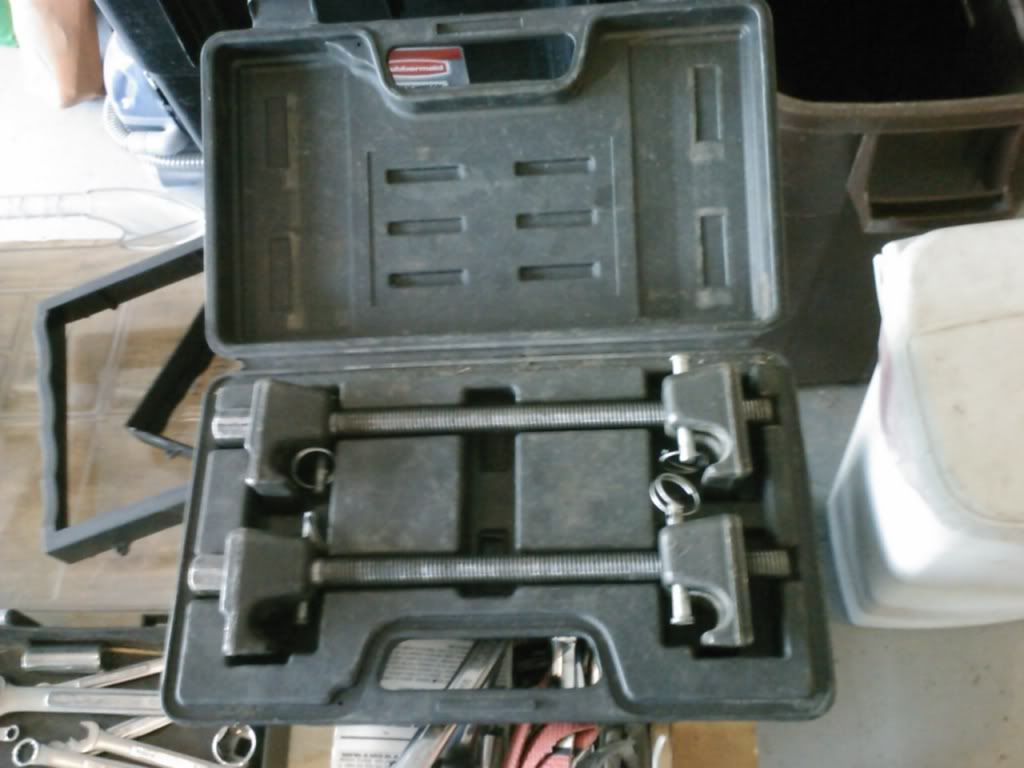 .....and go the rear driver spring in place:
So I got everything torqued back on and drove around a bit - and my starting point for the tracbar pushed the rear axle too far to the passenger side. It took 2 more tries but eventually I got it centered good to my eye.
I ended up turning the adjust in 4 full turns from my starting point.
Tomorrow I'll get some more pics of the final result of today's wrenching.