Today I was able to squeeze in getting the rear completed. Disco'd everything and was able to pop both the rear coils out w/o the need for a spring compressor:
I cleaned the spring perches up with some compressed air and a damp rag just to get the crusties off: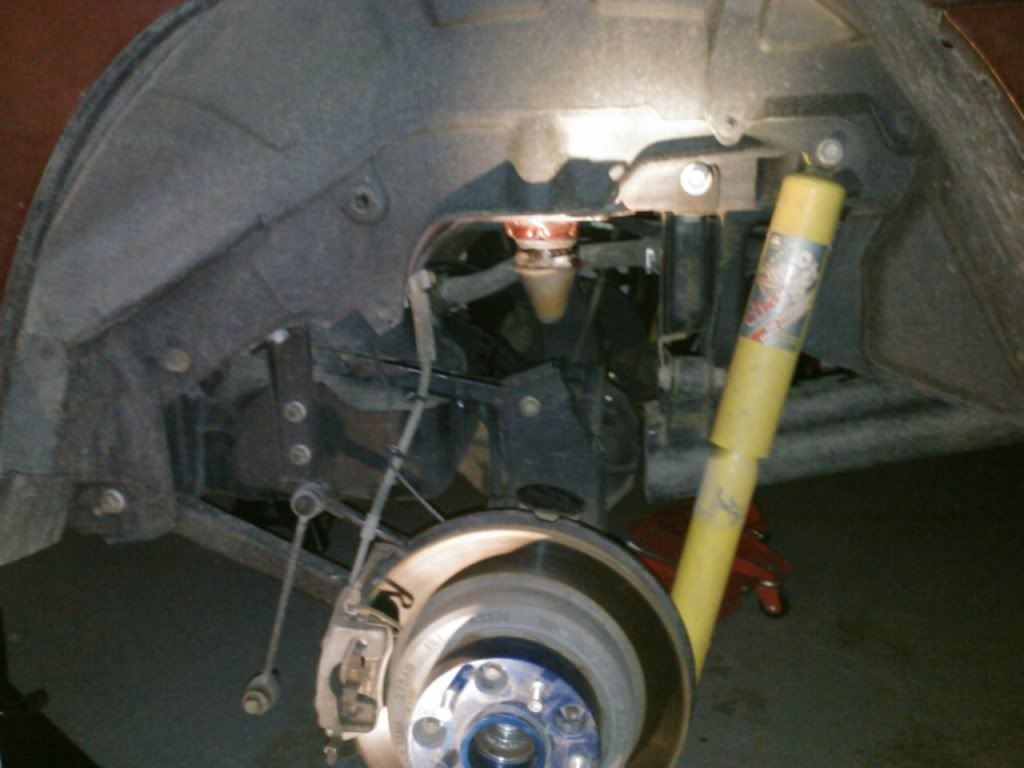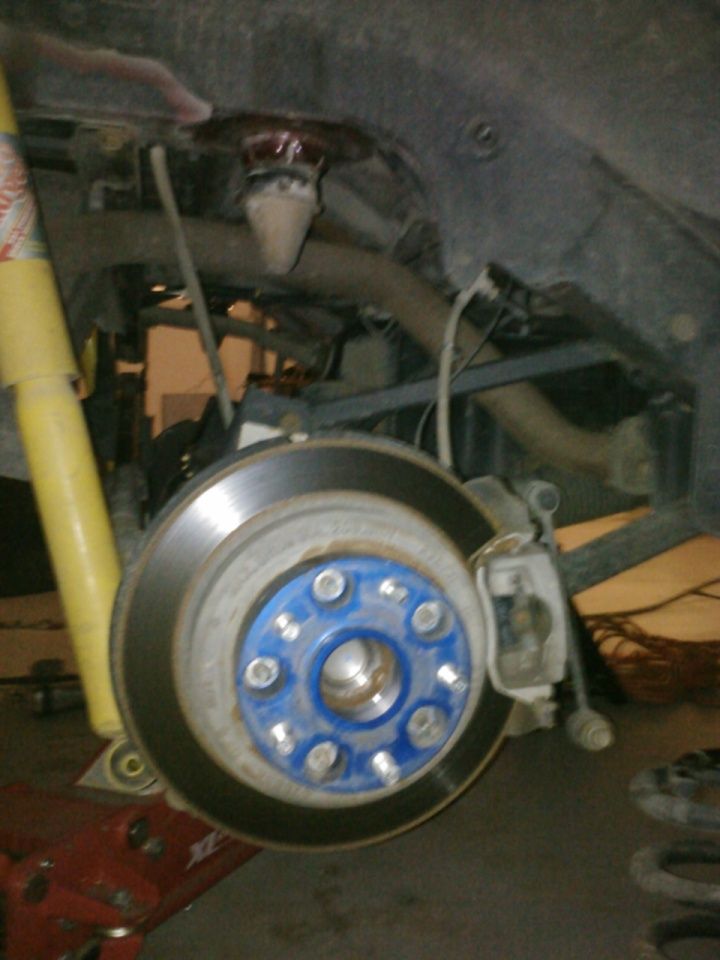 Then set the spacers and new isolators:
Then reset the coils. Getting them back in was a little tight with the new set-up but a little wiggle, leverage, and prying got them in:
I always put anti-seize on any bolts going back in:
Then loaded the suspension w/ the jack to bolt the links and lower shock bolts.
Sway link to body bolt gets 75lbs torque:
Lower rear shock bolt gets 85lbs torque:
Use this link for all your future suspension torque specs:
http://www.jeepforum.com/forum/f67/r...1/#post9025080
Last step is to torque the wheels back on, remove the jack, stands, and anything else you have laying under the Jeep. (This step proved to be most important when I rolled over my oil drain pan after changing fluids in the garage one time a while back
)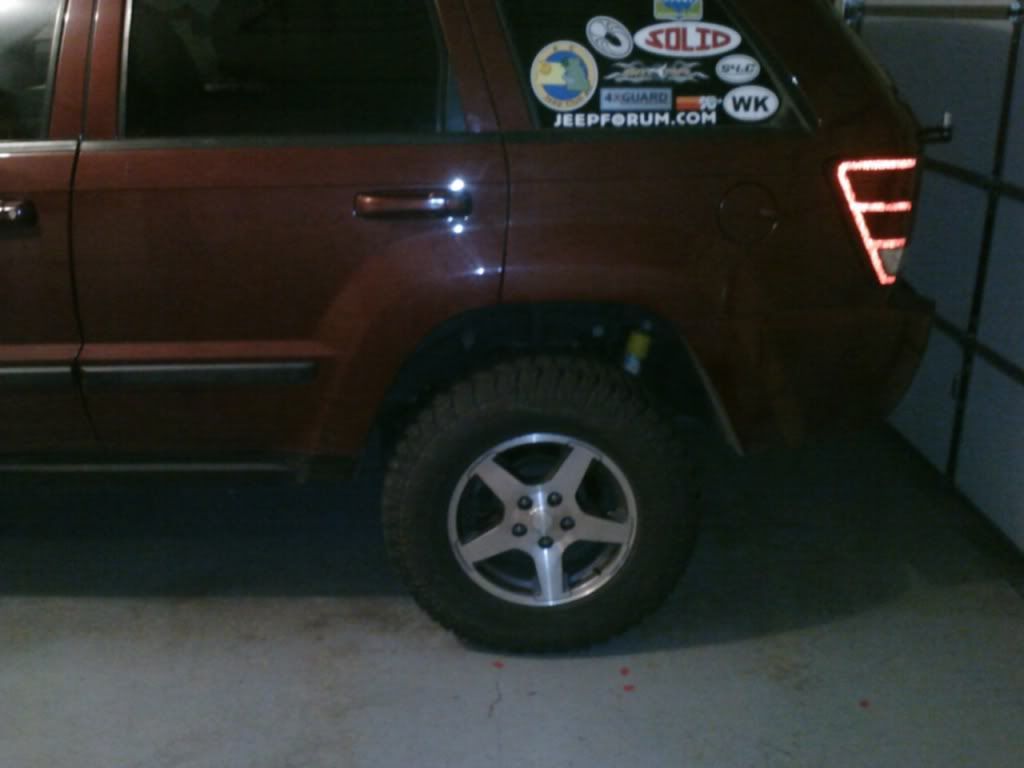 I took it out for a quick test spin to make sure everything is good to go. Actually ended up disco'ing the driver side and resetting the coil because I didn't like how it was set against the upper isolator. Put it back together and with the spacers and new isolators the red Jeep got it's rake back and then some. The pics don't clearly show it but............: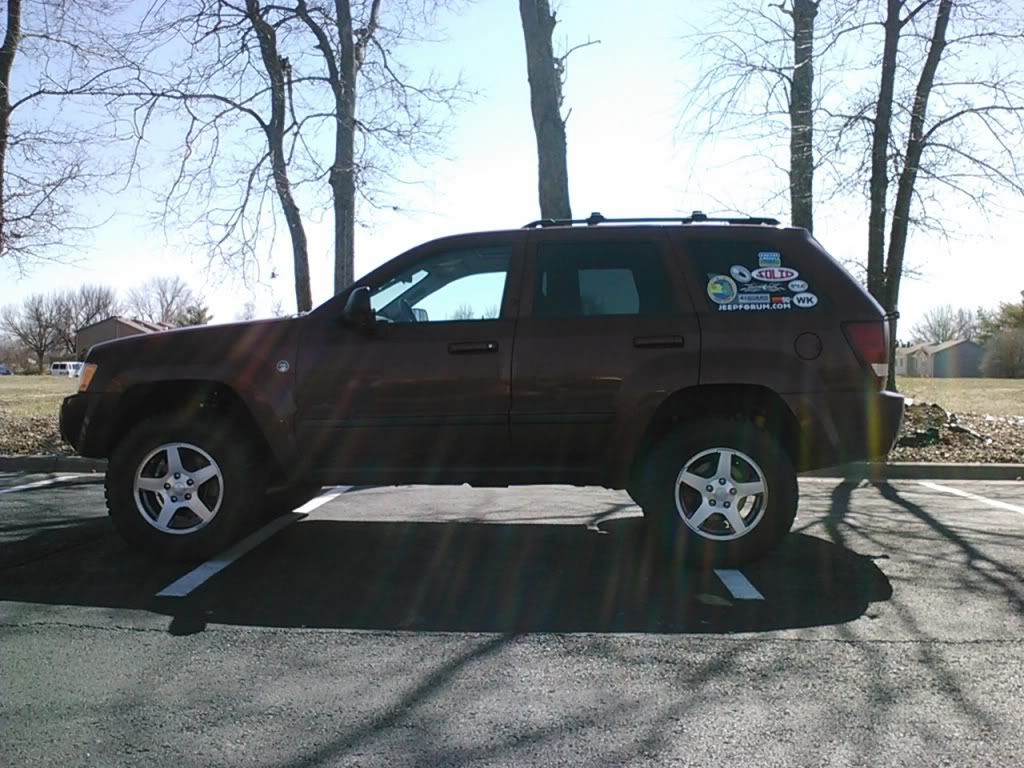 Sometime in the next week or so I will hopefully get the 1/4" spacers installed up front. I assume it will level the WK back out with possibly a slight rake and I'll have roughly a 1/2" boost to the OME HD.
Until next time......................keep on Jeepin on!