Got around to starting some maintenance on the red Jeep today.
Put the 87 octane tune back to it and then started with getting the skids outta the way: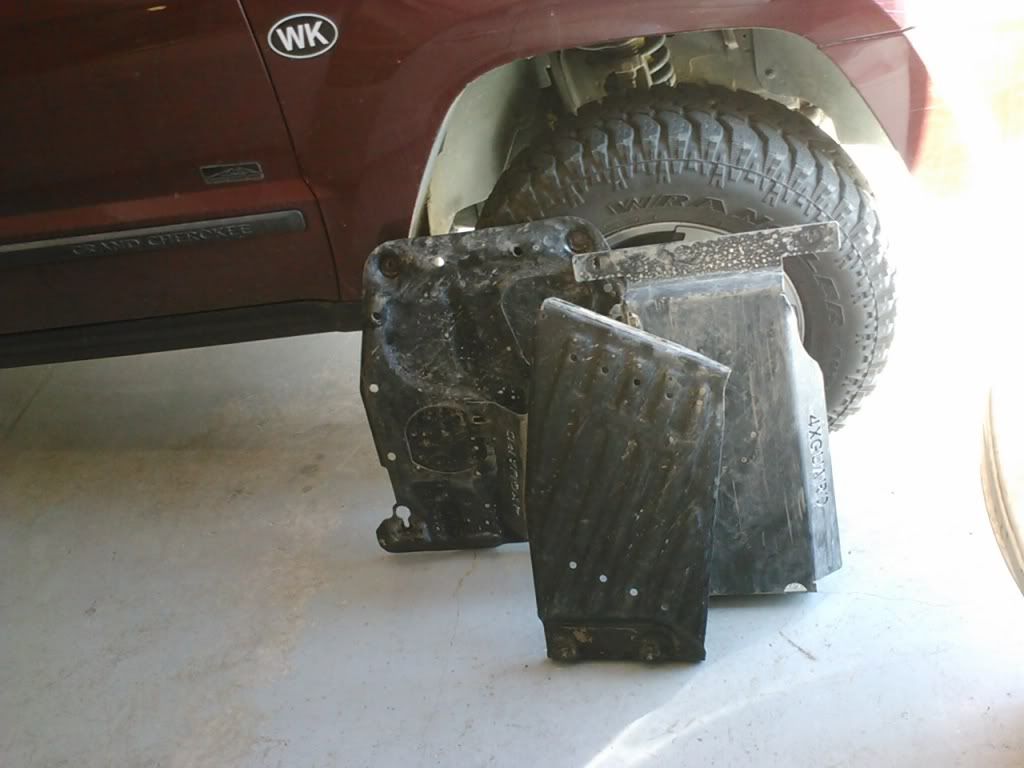 I left the transfer case skid adapter since it isn't in the way:
Jeep naked:
Also got the tars rotated and checked the torque on the spacers: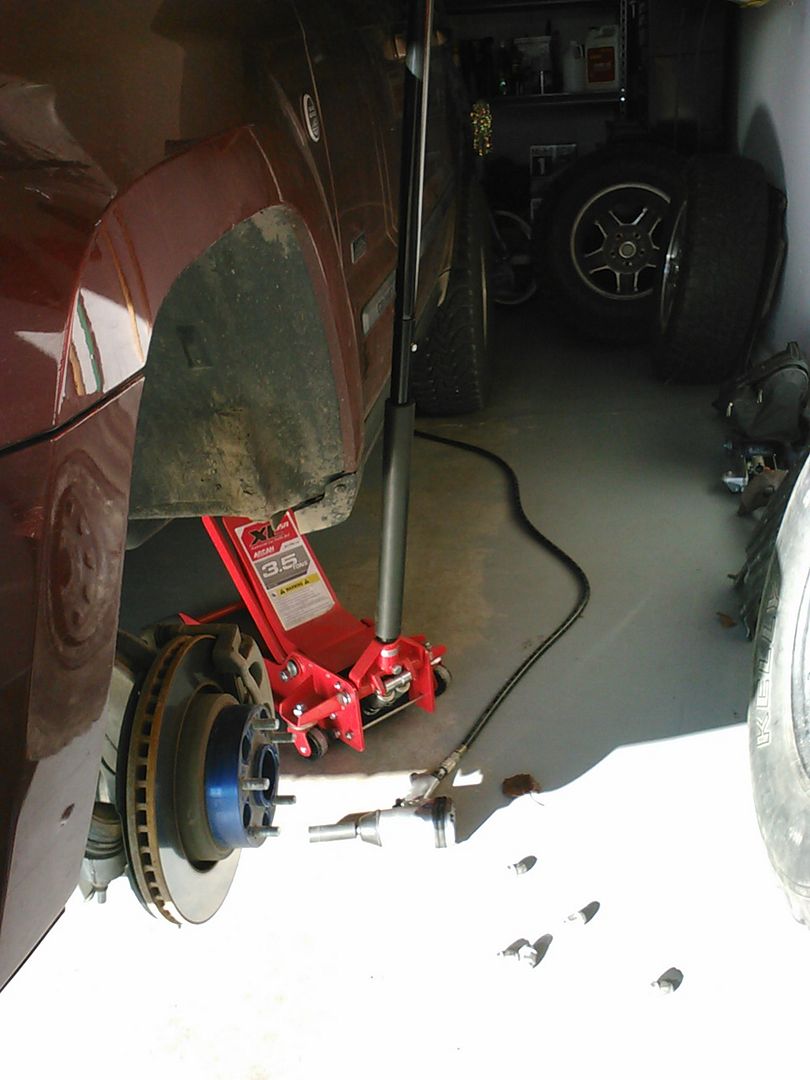 Next things I gotta get to is the t-case, front diff, oil/filter, air filter. Probably swap in a new belt too. Oh - and a good cleaning.