Sometimes it's the little things. We had some pretty good thunderstorms roll through overnight that dumped some rain on us (finally - it's been a while which is rare in these parts this time of year). Didn't have the Jeep in the garage so it got "washed." This morning leaving the driveway I heard some gurgling in the A post and noticed a bit of water seeping from this spot:
So I needed to get into it to find the culprit - which was undoubtedly a clogged weep hole or drain tube.
A 10mm deep well with 1/4" drive fits right up in the two holes to remove the two bolts in the A post trim: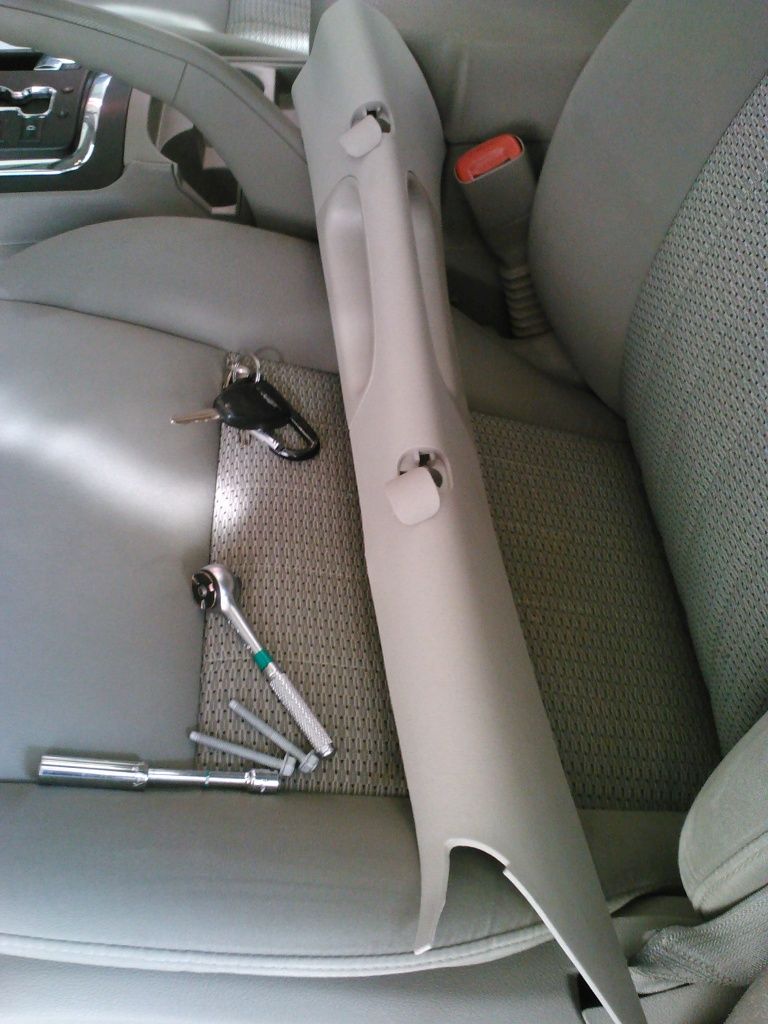 And I thought the solid black tube with the inline connectors was the drain tube: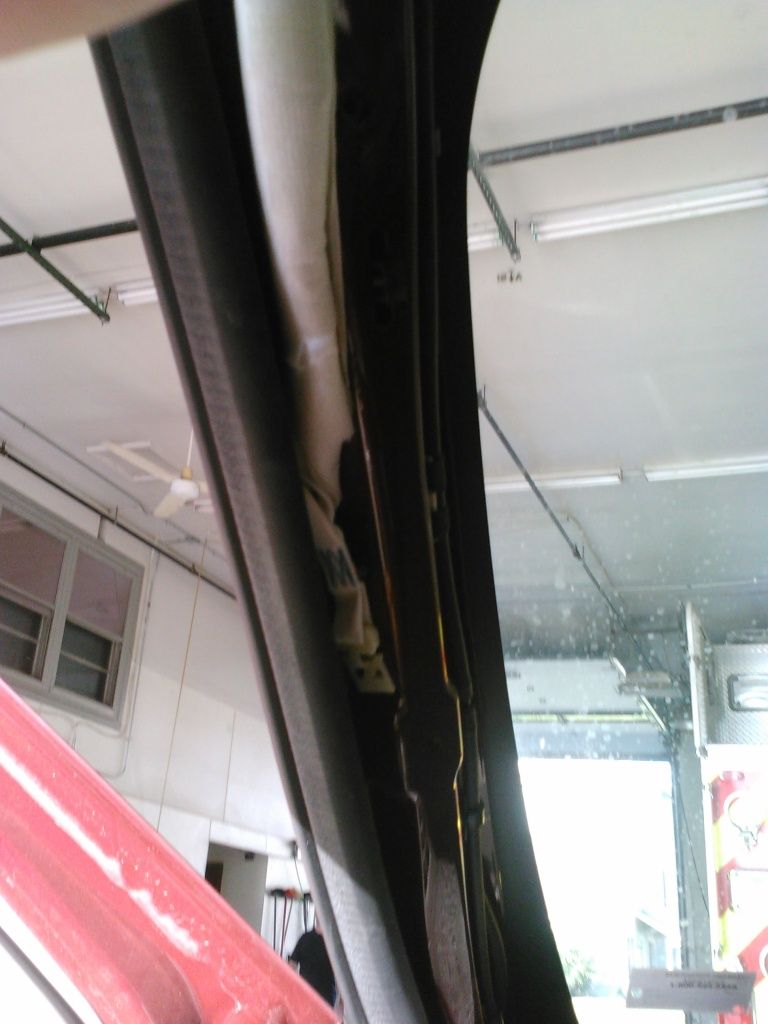 But after taking the passenger side off I realized it was the corrugated line that's the drain tube.
I poured water in the front of the drain resevoir for the sunroof and the driver side drained straight through. Not so much with the passenger side.
Figured what I heard and saw was the result of all the water pooling to the driverside that drains and basically overwhelming the drain.
So I took an air compressor with a rubber nipple type nozzle and got it into the drain hole best I could: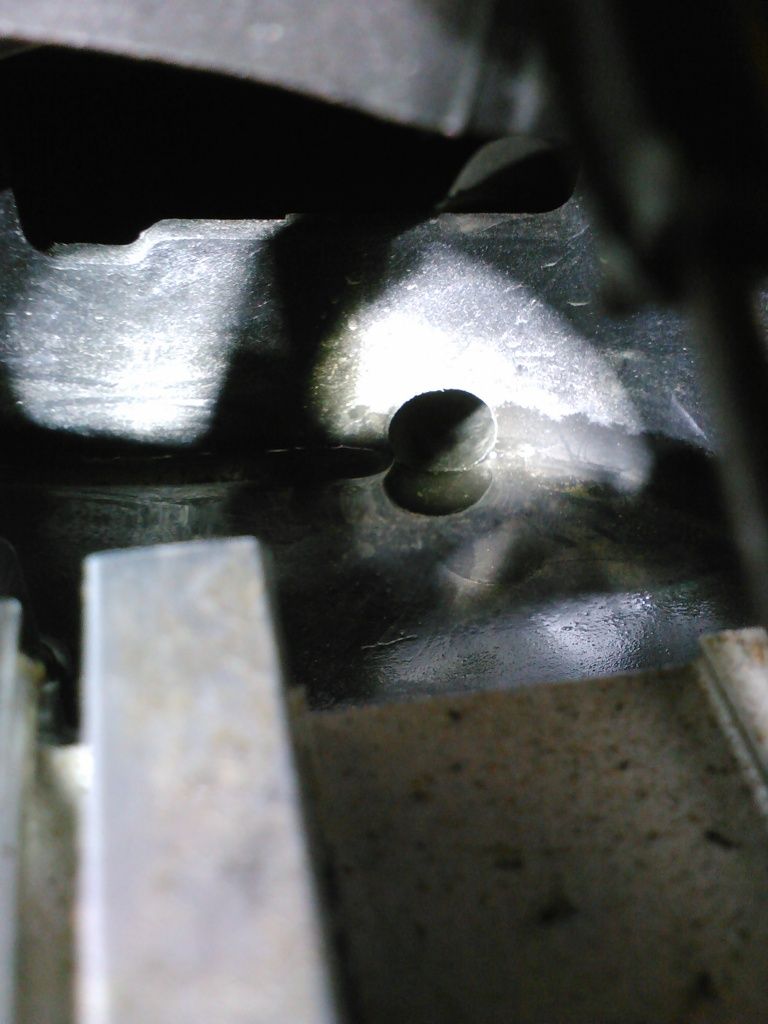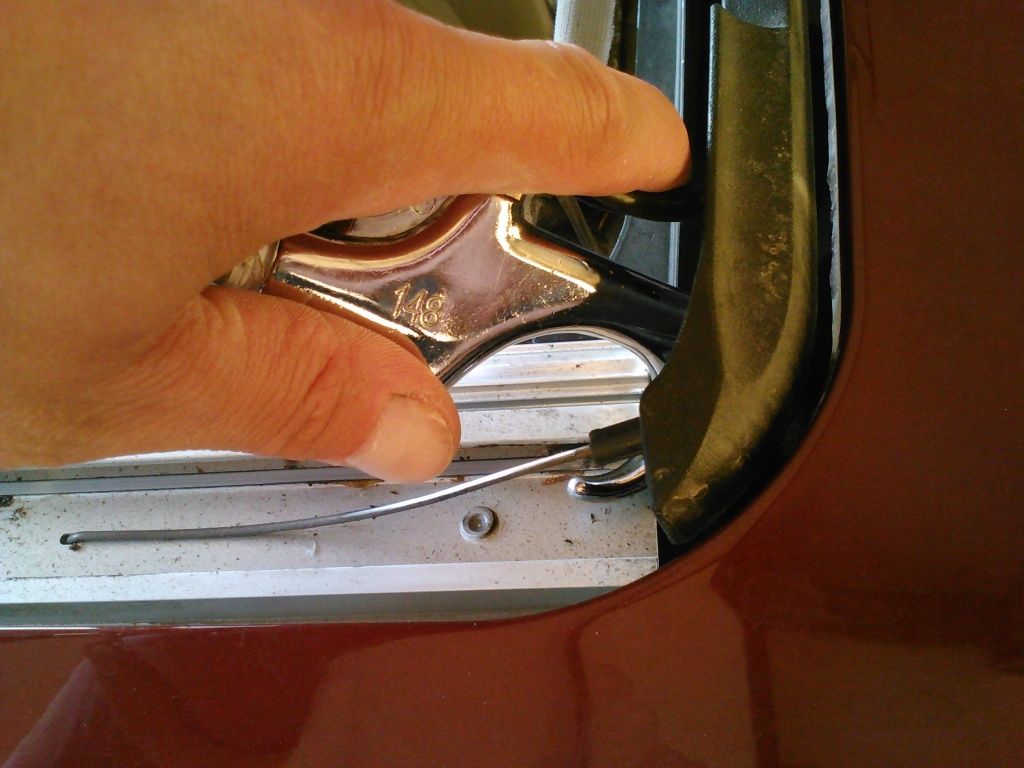 After hitting it with the compressed air I poured water in the drain and it ran right through. Problem solved
It's not rocket science obviously but when I noticed it this morning I was reminded of a Honda Accord I had in college that the drain holes for the sunfoor got clogged. I found out one morning on my way to take finals for a probability and statistics class (almost ironic). Backing out of the drive a got what seemed like a half gallon of water poured down my back
.
I didn't want that to happen again.
I also finished washing all the weekend off of, underneath, and out of the WK: