I've been doin some playin around with the tape measure and a jack to get an idea of what it would look like to throw a 3/8" RRO strut plate on my front (advertised to yield roughly 9/16" lift) and a Rusty's 2" poly spacer in the rear (which I've read will yield around 1.25-1.5" of lift).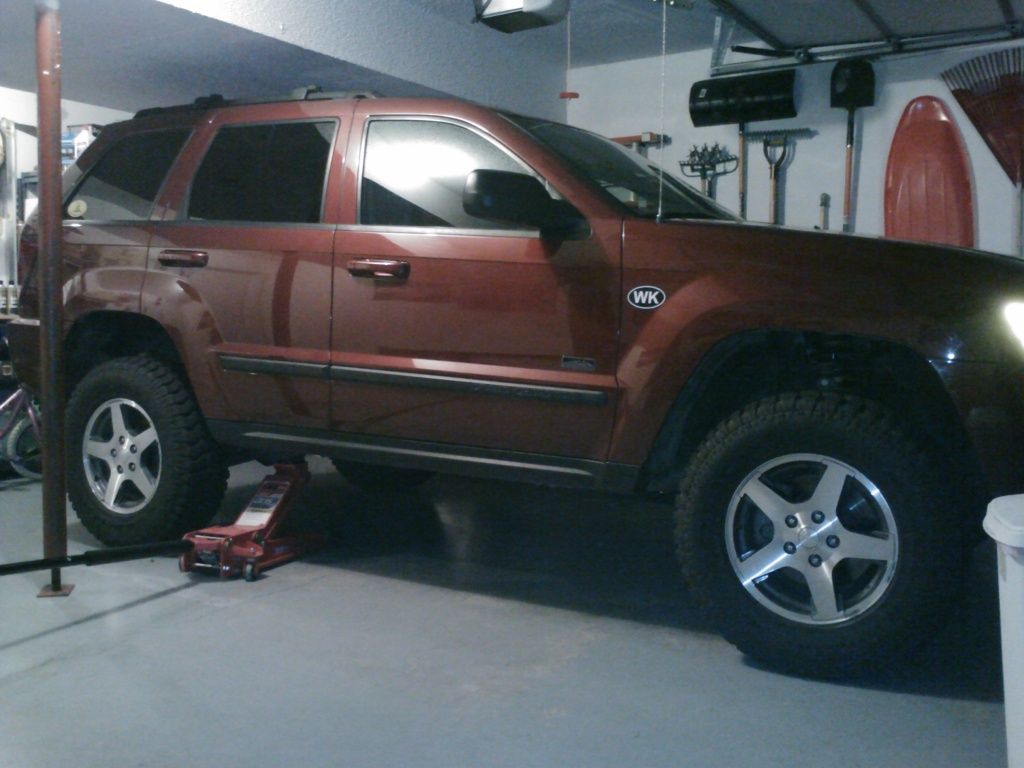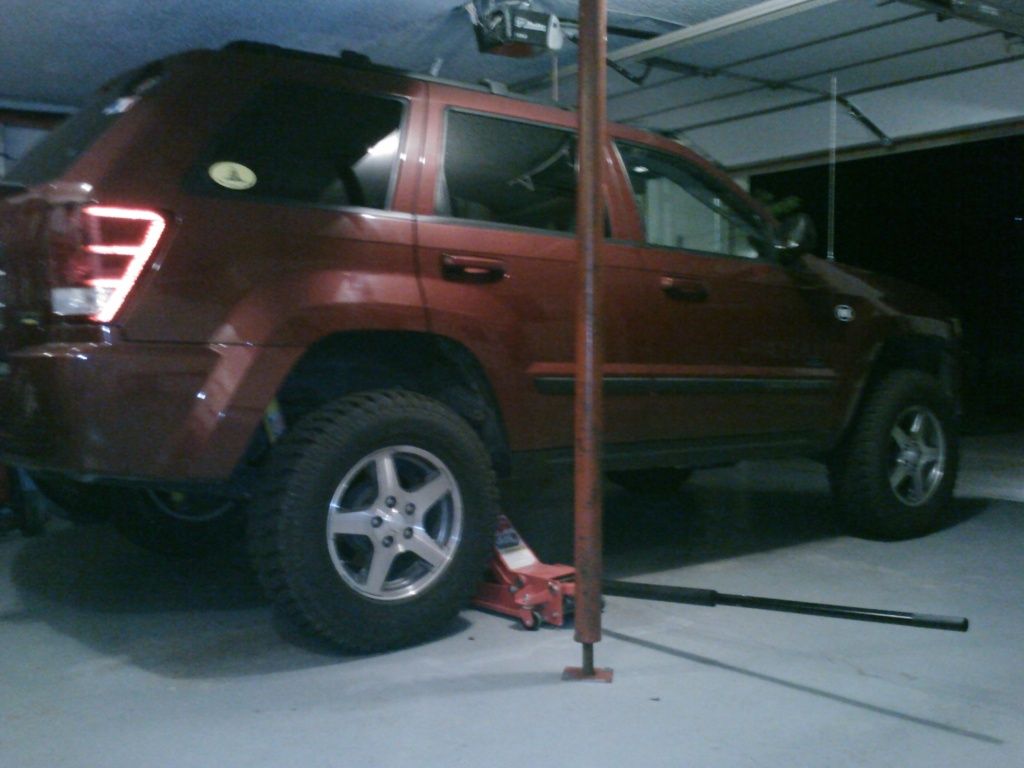 I like the look of a little more rake and supposedly there is room on the strut mounting bolt threads to zip the nuts down (although looking under the hood I question that). If there wasn't room and I had to disassemble the strut cartridge to pop longer bolts in there I would just as soon put 2 Rusty's .25" strut plates for basically 1" of bump up front.
Either way I'd say 285's would nestle right in there. 295's maybe but I really don't want to lug the 4.7 too much.
Right now this is a wish list
but I really think I'll do this by year's end.
Gotta keep sweet talkin the wife