Registered User
Join Date: Feb 2017
Posts: 6
Lift and Tire combo advice
---
Hello everyone,
I have scoured the forum looking for someone who has run the same setup to what is forthcoming on my 2007 WK GC Overland CRD, but have been unable to find anything conclusive.
A few months back I installed a set of Monroe Load Levelling shocks on the back axle of my jeep and was surprised to see how they actually lifted the rear by about 1-1.5" or so. I am not a fan of the rake this created and was pointed in the direction of Bilstein 5100's to install up front to level / lift to match the rear. Those were finally ordered this weekend. At the same time I am also in need of tires and placed an order for some Good Year Duratrac's. I just have a few questions / concerns moving forward, and wanted to see if anyone has run a similar setup.
Intended Setup is as follows:
- Front Bilstein 5100's set at 2.0"
- Rear Monroe Load Leveller Shocks
- Good Year Duratrac 255/75-17
- Factory 17" Moduflex wheels, no spacers (yet)
I have adequately determined from this forum the "pinch-weld mod" will be required for the tire size I've picked, and am confident the Monroe's and 5100's will give enough height to fit the taller tire. My question is, with the above setup, will I absolutely require spacers to clear any of the suspension components? Or is there another way around it?
Thanks in advance.
Member
Join Date: Nov 2011
Location: Riverview
Posts: 238
Typically the things that matter are your rotor/caliper clearance as some of the 17's (JK take offs) will not clear your brakes and the 255/75/17 puts you pretty close to your UCA bolt which most people shave to get by. I haven't done a lift or the pinch mod on my 08Hemi yet and I hardly get a rub even at full lock running that size. I do have 1 inch Spydertrax spacer for my fronts.
---
I'm a nut, but not just a nut.
08 WK 5.7 Hemi 4x4
06 WK 4.7 - RIP
Silver WK Club #63
Registered User
Join Date: Jan 2017
Location: Baltimore, Md
Posts: 170
I run 255/75s on JK hard rocks with no spacers, no rub on the pinch weld, or UCA bolt. I do have JBA UCAs so they are alittle different than OEM UCAs. older JK moabs have issues with the calipers.you could run a 1/4" spacer if you wanted. you could check out the tire/wheel combo thread with pics to see what others have done. pretty sure you can get away without running spacers- all about peace of mind
Registered User
Join Date: Dec 2016
Location: Kelowna
Posts: 596
Use a tire comparison tool, and find the difference in size between your current tires and the ones you want to run. Then go out to your Jeep and measure the distance from your hub to fender. Raise the Jeep until the hub to fender measurement has increased 2". Then measure from your tires to your UCA bolt, pinch weld and the rear end of the metal fender liner. Repeat these measurements with the tire straight, and at full lock each way.
---
2007 WK CRD QDII OME MD OMG WTF BBQ
Thank you kindly for the responses guys. I did as suggested, and found rimsntires.com worked well. They state that I will be about .200" closer to suspension components with my choice of upsized tire. Having a look at the Jeep at 2" with current tires leaves a finger width gap, so about 7/16". According to the tire size compare tool, that ought to decrease the .200" to about .2375" which, as mentioned above, is a bit close for comfort, especially bearing in mind the larger tread blocks and side wall lugs of the Duratracs. That being said it appears I should probably get myself into a set of 1/4" spacers. Does anyone have a decent recommendation for 1/4" spacers? Are longer studs necessary in your experience?

Thanks again
As an update to above, the 255/75-17 Duratrac tires did not fit with the Factory 17" Moduflex wheel's backspacing. The sidewall tread lugs on the Duratrac tires did not clear the upper end of the steering knuckle. It appears as if a 1/2" of spacing would have been sufficient, but I did not want to deal with changing to longer lug-studs so opted to order a set of 1.5" hubcentric bolt on spacers from CECO. The Bilstein 5100's at 2.0" sure changed the look of the truck though! Once it's all put together I will post some photos.
Here it is, definitely needs the pinch weld done. But apart from that, everything else seems to fit great. Even the speedo is only off by a couple of kmh.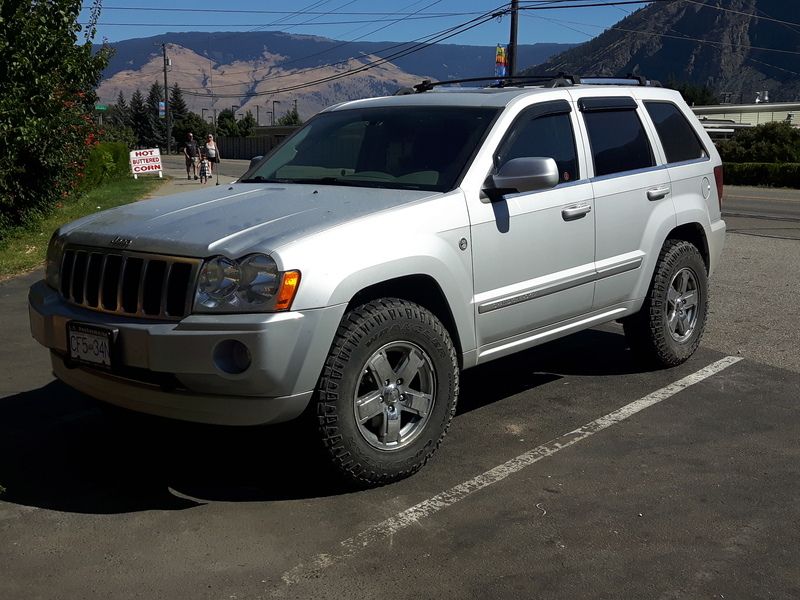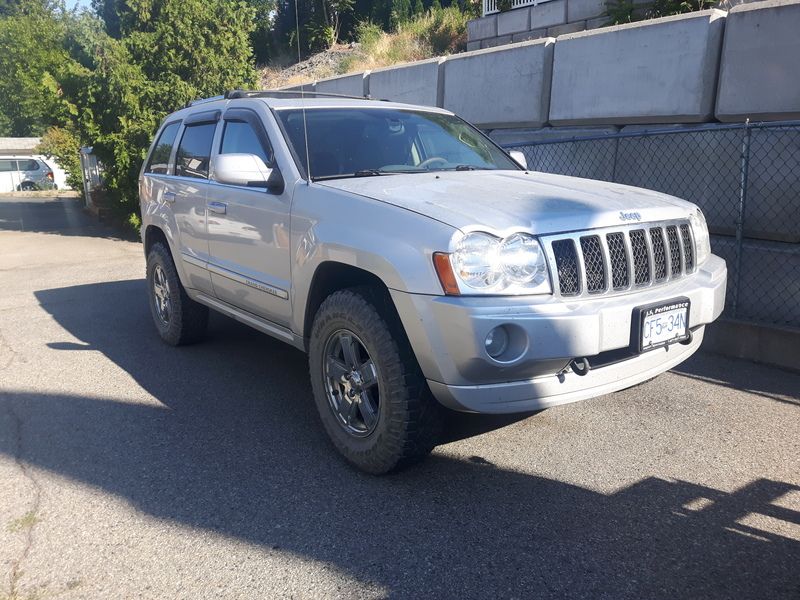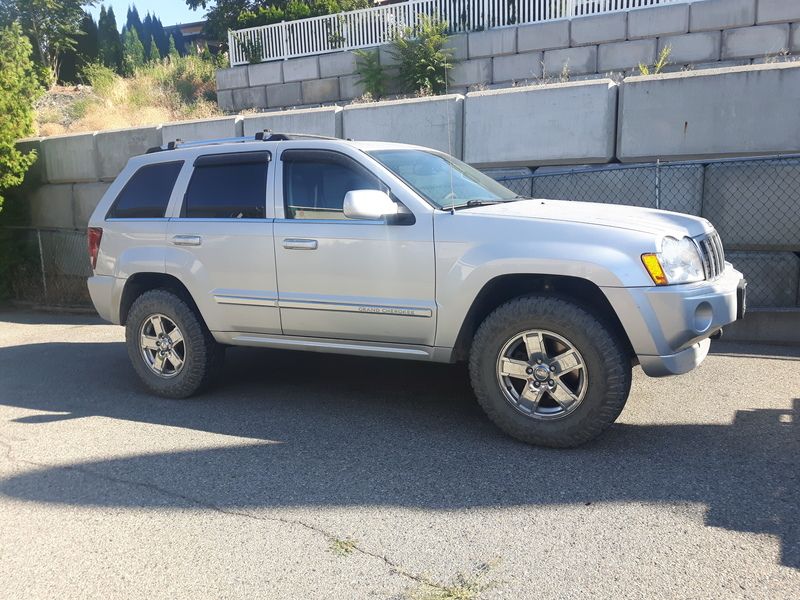 Currently Active Users Viewing This Thread: 1

(0 members and 1 guests)
Posting Rules

You may post new threads

You may post replies

You may not post attachments

You may not edit your posts

---

HTML code is Off

---