So let me just say this first, I AM NOT THE FIRST TO DO THIS MOD. I followed Omelet's Build Thread. However, I will write up my own thread in hopes to help others who want to do this helpful mod. Basically, I put a LED strip inside of the rear vent (on the roof) so I can see at night. The little bulb that was already in the hatch is useless.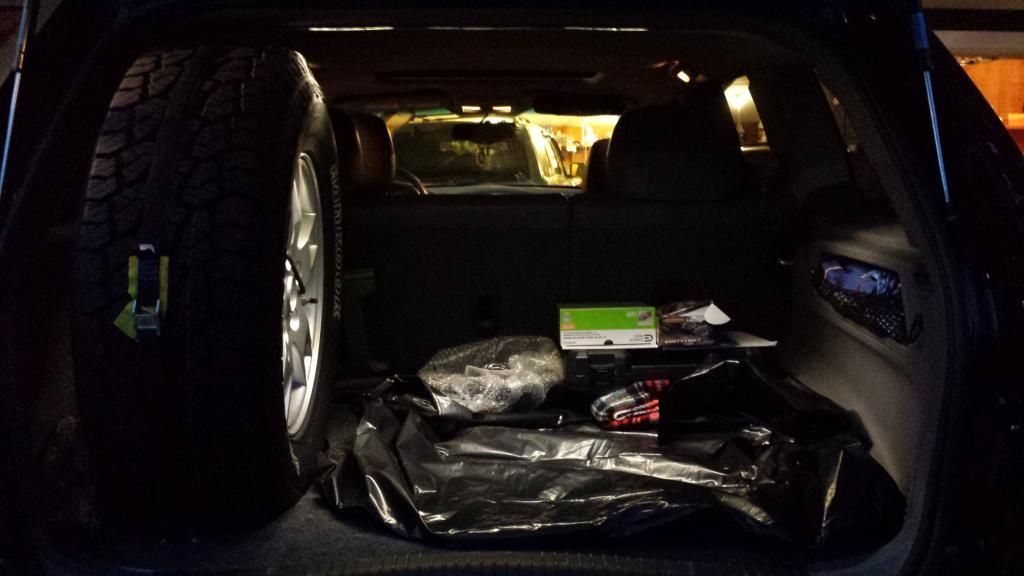 First:
I picked up a generic 8' LED Ribbon Light Kit from my local Home Depot for ~$60.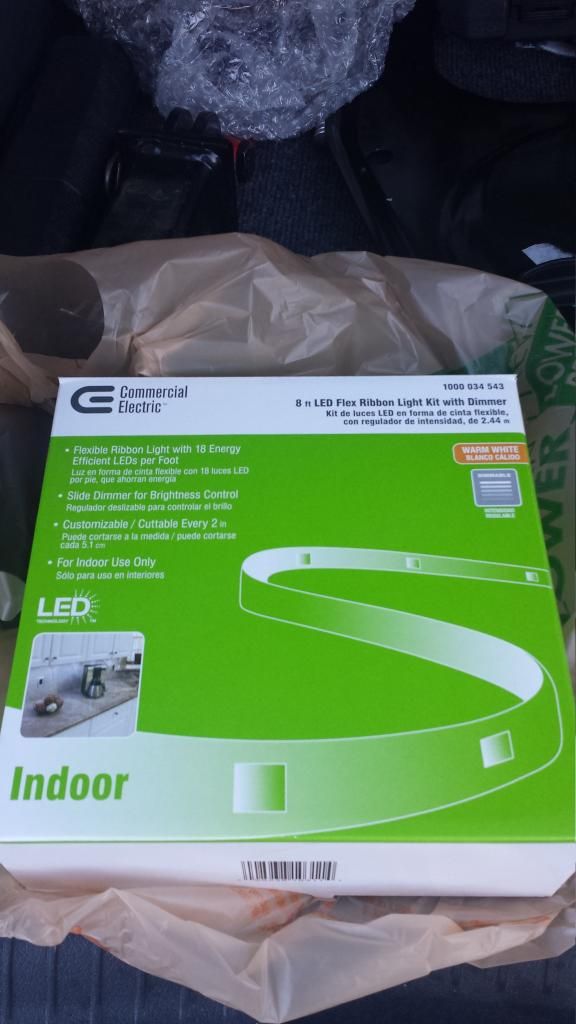 Originally, these lights were designed for cabinetry so I discarded the adapter and plug the kit came with.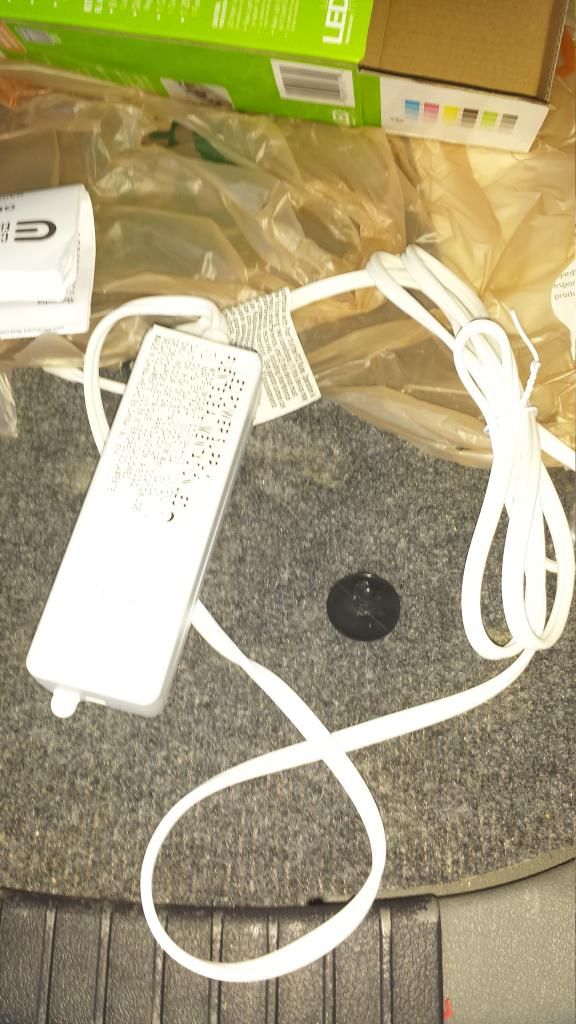 Next:
You'll need to remove the vent fascia from the roof. It is held in with a few clips that pry right out. Start at one end by wedging a finger behind it and pry it down. Go from right to left or vise versa, but go clip by clip. The vent fascia will look like this once its out.
Next:
After you pull off the vent fascia, there will be 3 or 4 black plastic rivets holding in the headliner. Pry a flathead scewdriver or chisel and pop them out being careful not to break or bend them as you will need to pop them back in after. Once the headliner is free, you'll see the wire harness that goes from the roof into the trunk, take off the cover and you'll see the wires.
Next:
I cut the LED strip to the length of the vent fascia and layed in between one of the slats.
I cut off a small portion of the plastic clip so the LED strip would sit flush as Omelet suggested. I just used wire cutters to trim the plastic.
Then, I grabbed my hot glue gun and set the LED strip in place. Make sure you get the ends as well.
Next:
The (+) wire is the RED wire with a WHITE stripe. The (-) wire is the YELLOW wire with an ORANGE stripe. I spliced into each wire and added the LED strip.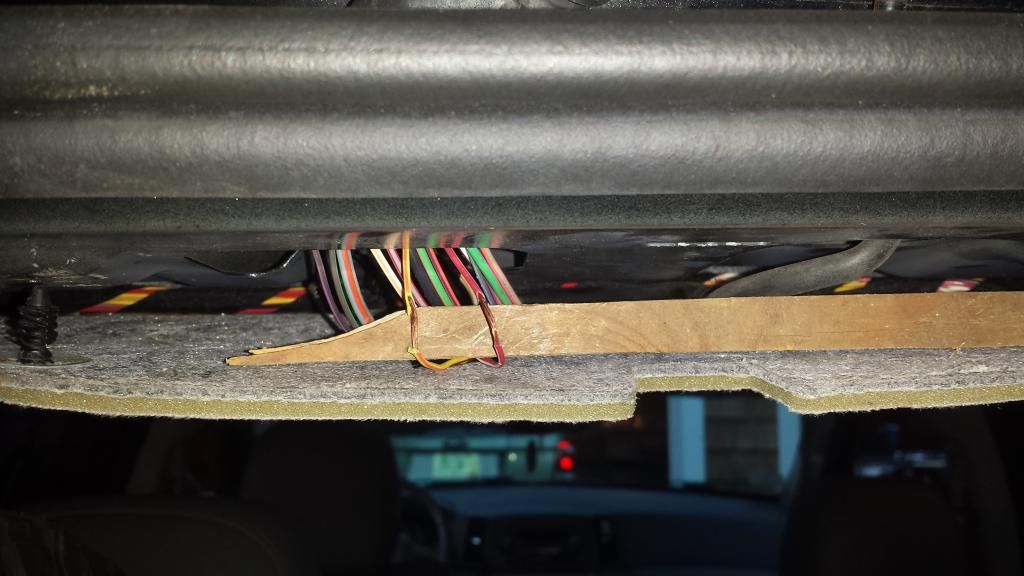 Make sure you don't have any exposed wires. I taped and capped off the ends.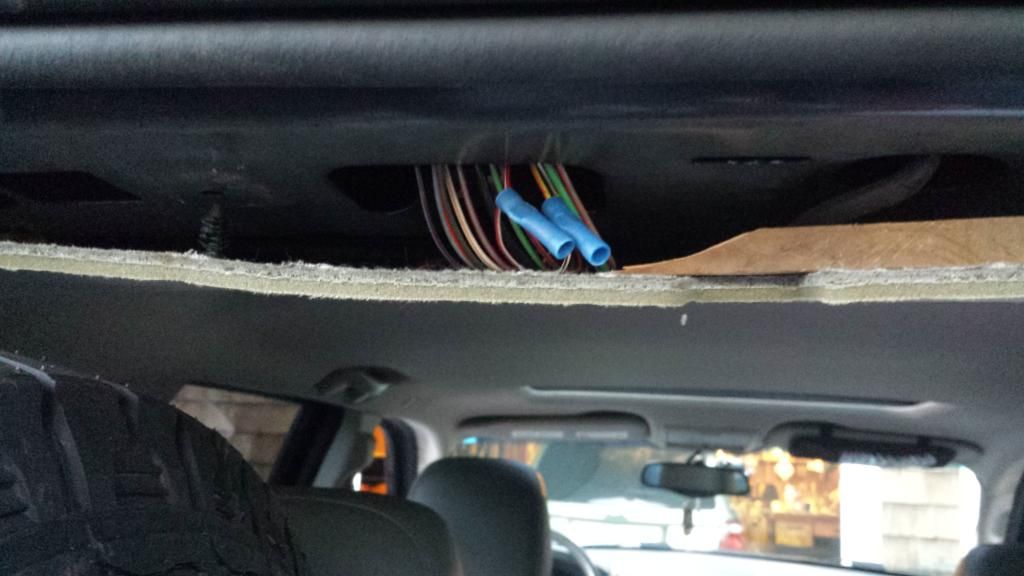 Finally, pop the vent fascia back in and test it out! The LED's should turn on/off with the cabin lights.