JKS Quicker Disconnects
---
Ok so I posted a quick pic in the picture thread which received a lot of attention so I am making a thread for them. I got these from Rusty's Offroad. I was originally looking to get the extended sway bar links that they use in their 4.5" kit. Once I found out that they are now using JKS Quicker Disconnects and have not had any problems with them, I had to have them. They cost me $140. I do believe they were for a JK and I think the PN is 2034. I am not sure what they did or added, if anything, to make them work for the WK. Here is how the install went...
I started by lifting the front end off the ground, removing the tires, and letting the suspension hang free. I figured this would be the easiest way to tackle both sides without them fighting each other. Then I disconnected the bottom link bolt on the LCA.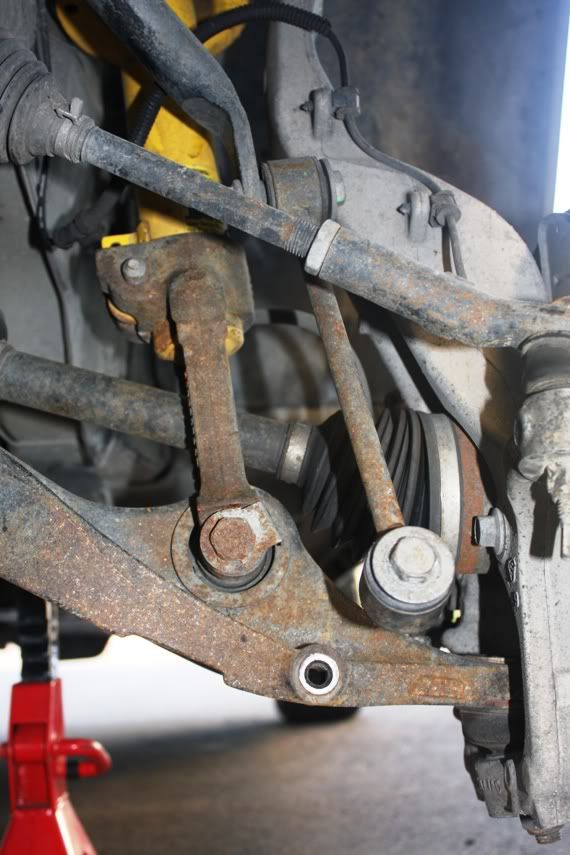 Then the top link bolt removing the link all together.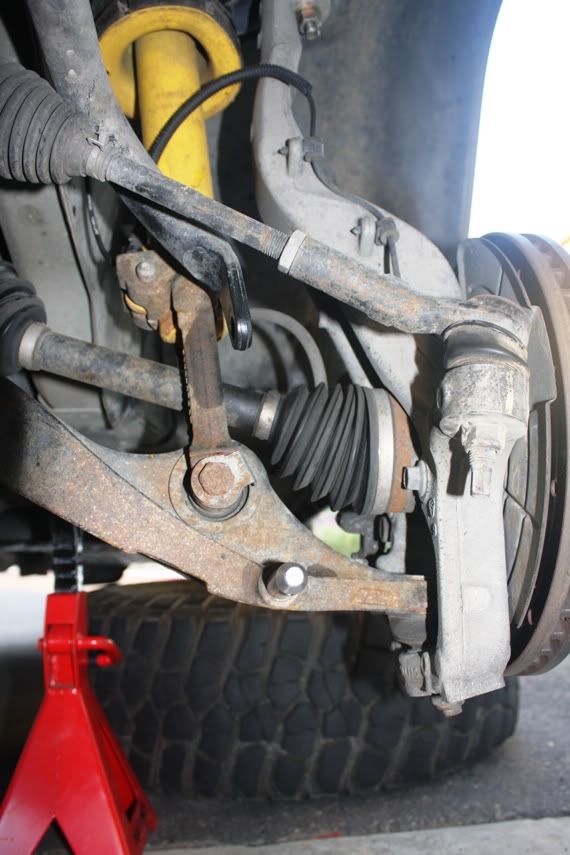 Then I installed the Tapered Mounting Post onto the LCA using some Loctite and slid on the Offset Polyurethane Spacer.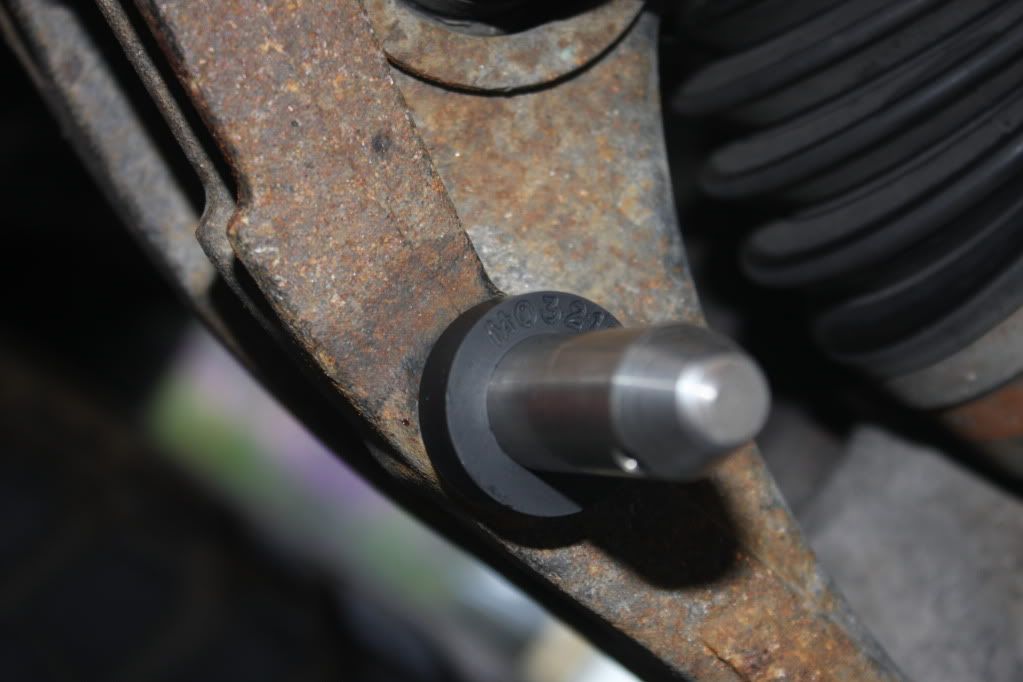 Followed by the top Tapered Mounting Post onto the sway bar.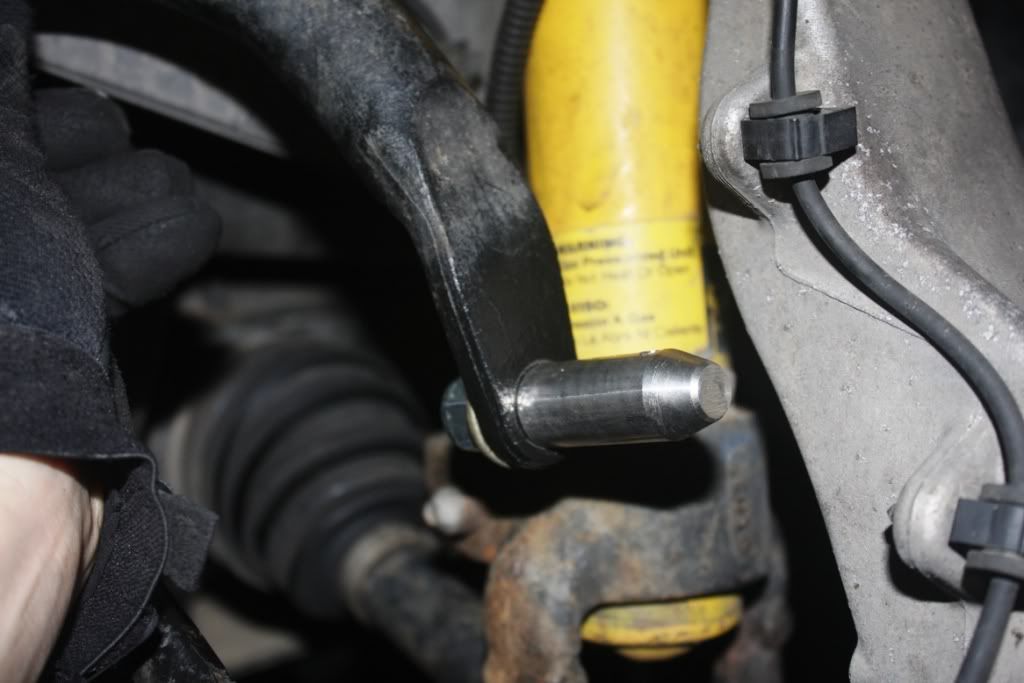 Then I extended the link out to the desired length, slid it onto the lower pin, and secured it into position using the Click Pin.
Followed by the top.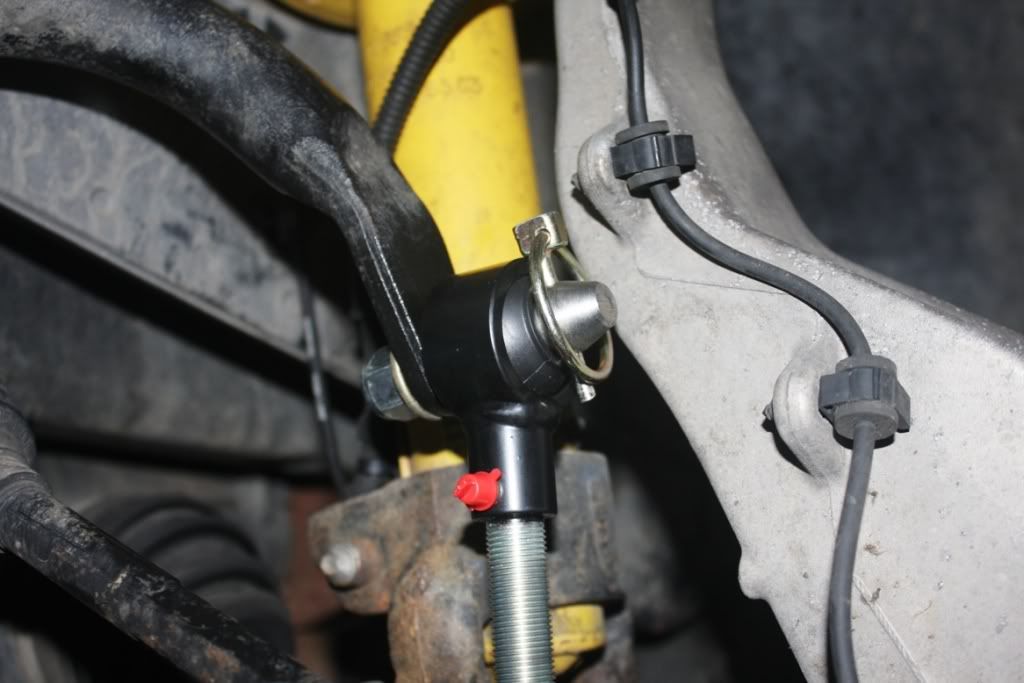 After it was secured into position I used a crescent wrench to tighten the nut on the link which I was not able to get very tight before. I had also applied some Loctite to the threads as well.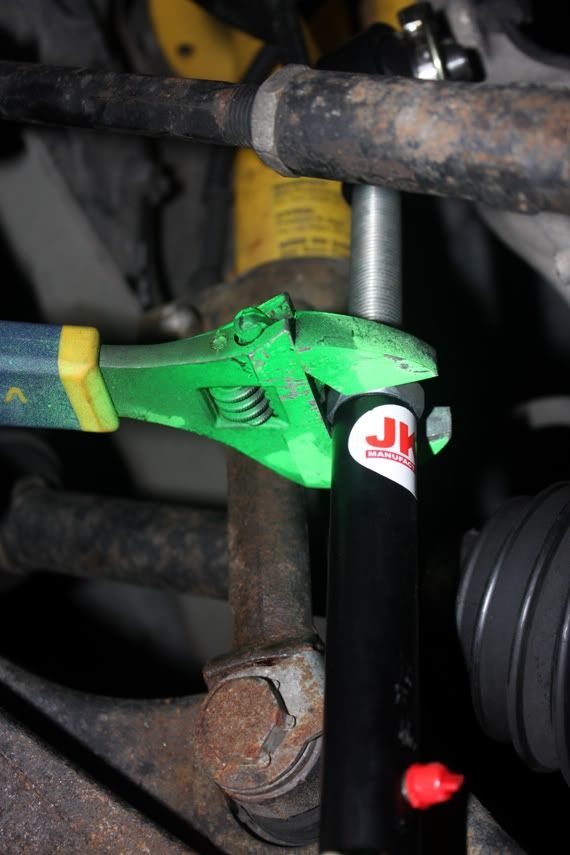 And there you have it. Quicker Disconnects!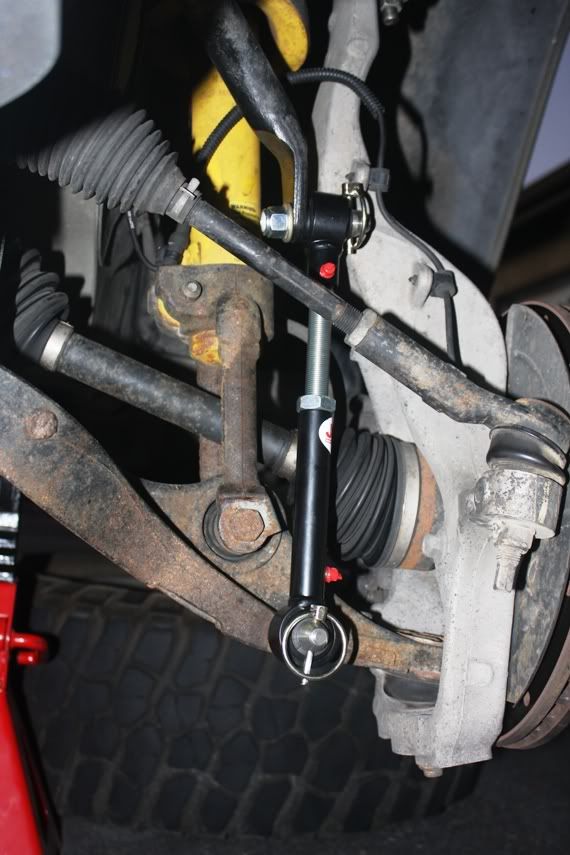 After finishing I took it out for a test drive to make sure everything was tight and aligned well. I did not get any weird noises, creaks, or clunks. They are relatively easy to slide on and off, which I knew they would be. I know these will work for a 2-3" lift and am pretty sure they would work on a stock Wk as well, since they collapse down to a stock length link. I am not sure how long the links are that come with the SL or BDS 4" lifts but if Rusty's is using them on theirs, then I am sure they would be fine. I hope this is informative and gives the necessary info you were all looking for.