Wow, I haven't been on here in forever! I've made several changes since my last post, so here goes...
I worked for a while on a custom front skid but decided to scrap it. Just too big and bulky:
I installed a hidden winch behind the front bumper using Omelet's method. I added weld on shackle mounts and cut out the bumper for those as well. I coated everything including the fairlead (except for rope contact area) with Raptor Liner. While I was at it, I went ahead and sprayed my side view mirrors and Rola Rack.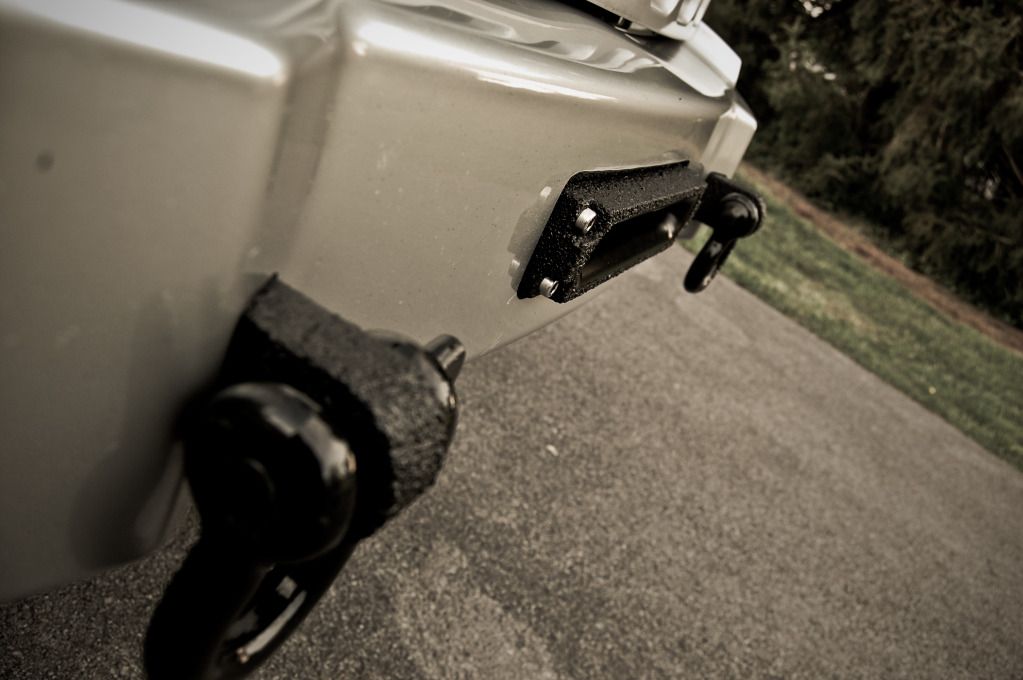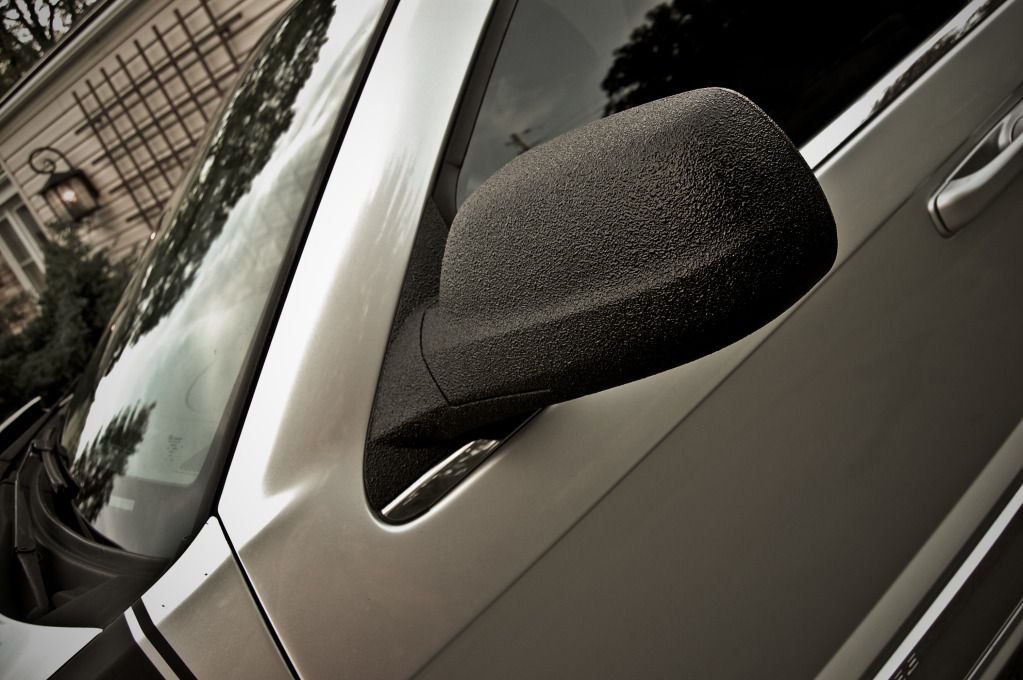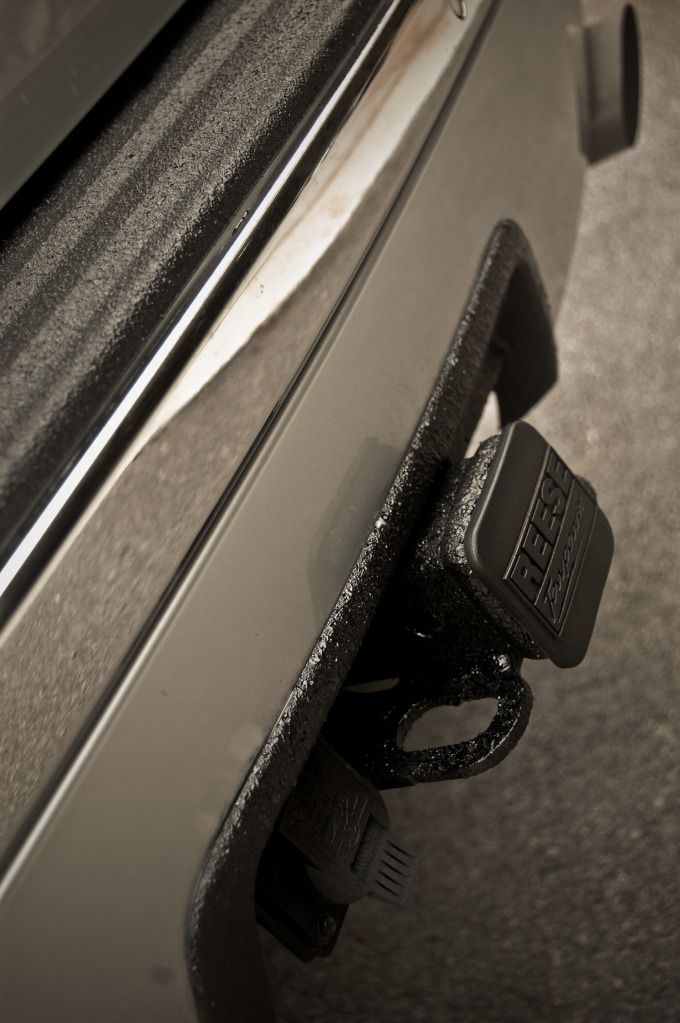 After that I started on a headlight retrofit. I wanted a good mix of pure white, then intense yellow light when I needed it. I came up with a solution I wanted to achieve:
I picked up a set of Eagle Eye aftermarket 2008-10 projector headlaps. When they arrived I tossed the projectors and picked up a set of FX-R 3.0(infiniti replica) bi-xenon projectors with clear lenses, OSRAM 5000K CBI bulbs, and DENSO ballasts(OEM Lexus).
First step was to sand all the chrome off the housings:
Then I primed and painted to color match to the Jeep.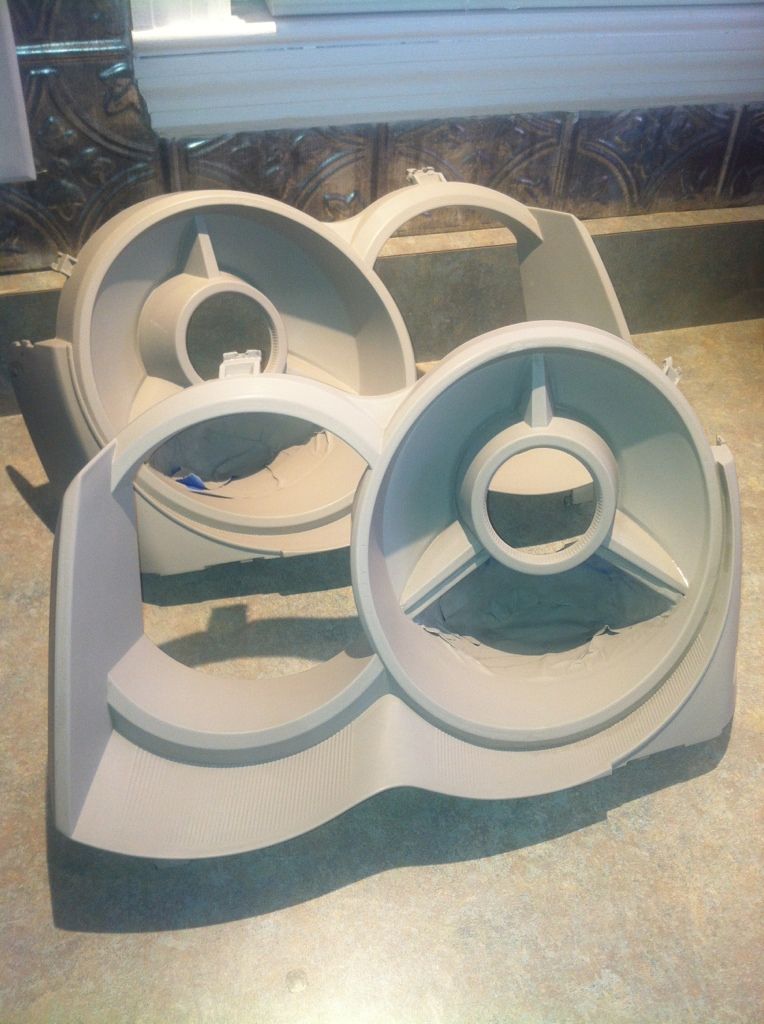 I ordered rattle can paint and clear gloss from automotivetouchup.com. Once again, I stole one of Omelet's great ideas and used the Jeep 7-slot grille logo for my turn signal covers. I just applied a vinyl sticker, painted over it, then carefully removed it to expose the orange reflector. I then sprayed clear over the entire thing: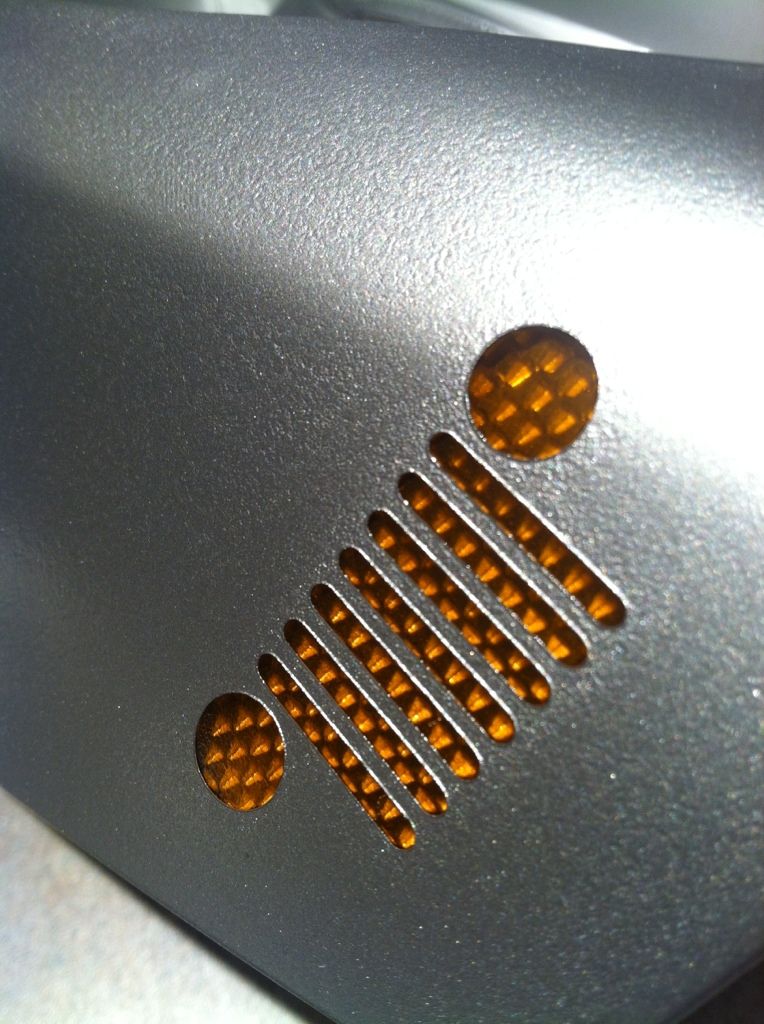 After painting was complete I went on to mount the projecters, which was a total PITA. The projectors were huge and required me to cut out the factory mount and fabricate a mount plate and stand offs. I then used spacers to align them inside the housing.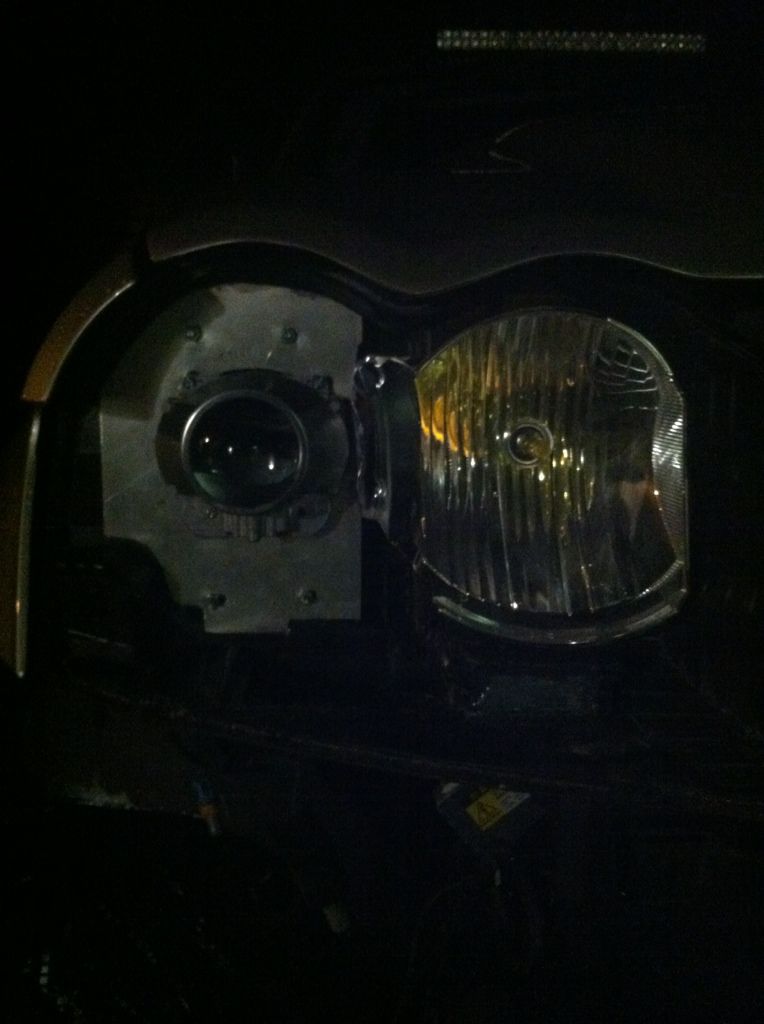 These lights are paired with 3000k HID in my fogs and NOKYA yellow halogens in my high beam housing. Here is a chart of my results. Note my hid cutoff steps up to the right instead of a flat alignment. This is to help more with keeping them out of oncoming traffic. Its really hard to aim super bright HIDs that are about a foot higher off the ground than stock!
here are some more output shots:
for right now, to take care of the gap that using the 08-10 lights creates, I simply covered the lower portion in silver vinyl. I'll do something more permananent later.
I am SOOOO glad to have this mod over with! I have 50+ hours in it due to having to fabricate projector mounts.and align them. I'm sure glad I did it though, the output is stupid bright!