I will start by saying this is just how I did this on the wife's Jeep. If I missed any big steps or a step is unclear just let me know and I will fill in the gaps.
It should be noted that you WILL need an alignment after doing this.
You should be able to do this with a metric socket set that goes up to 24 MM and 35MM for the axle nut.
18, 19, 21, 24 sound right but it has been a few months since I did the job so I'm not completely sure.
An Impact is handy but you can do this with a breaker bar. You will need a torque wrench that can go up to 175 FT/LBs for the axle nut.
I am going to start after Jacking up placing jack stands and removing the wheel.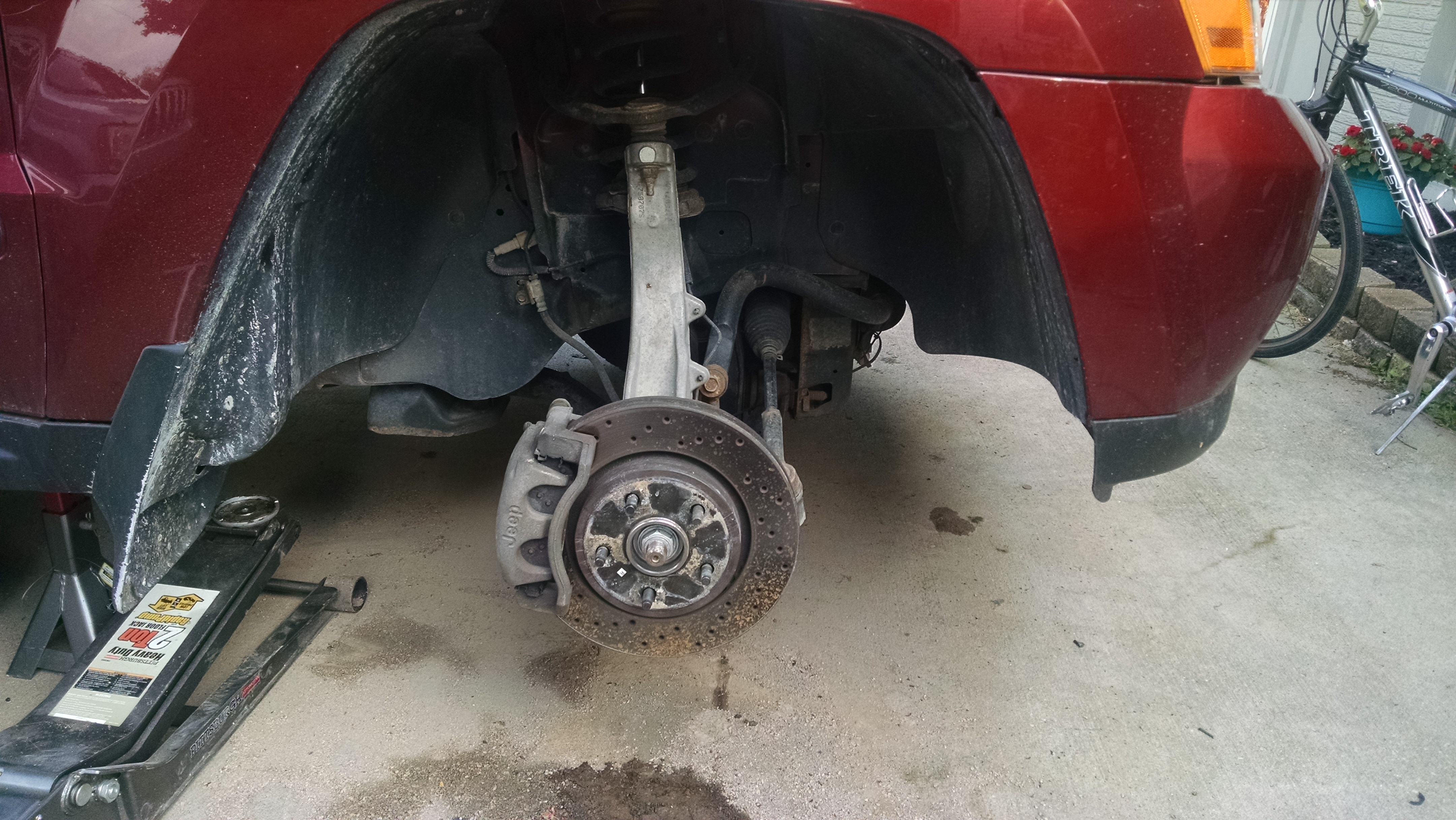 Remove the Caliper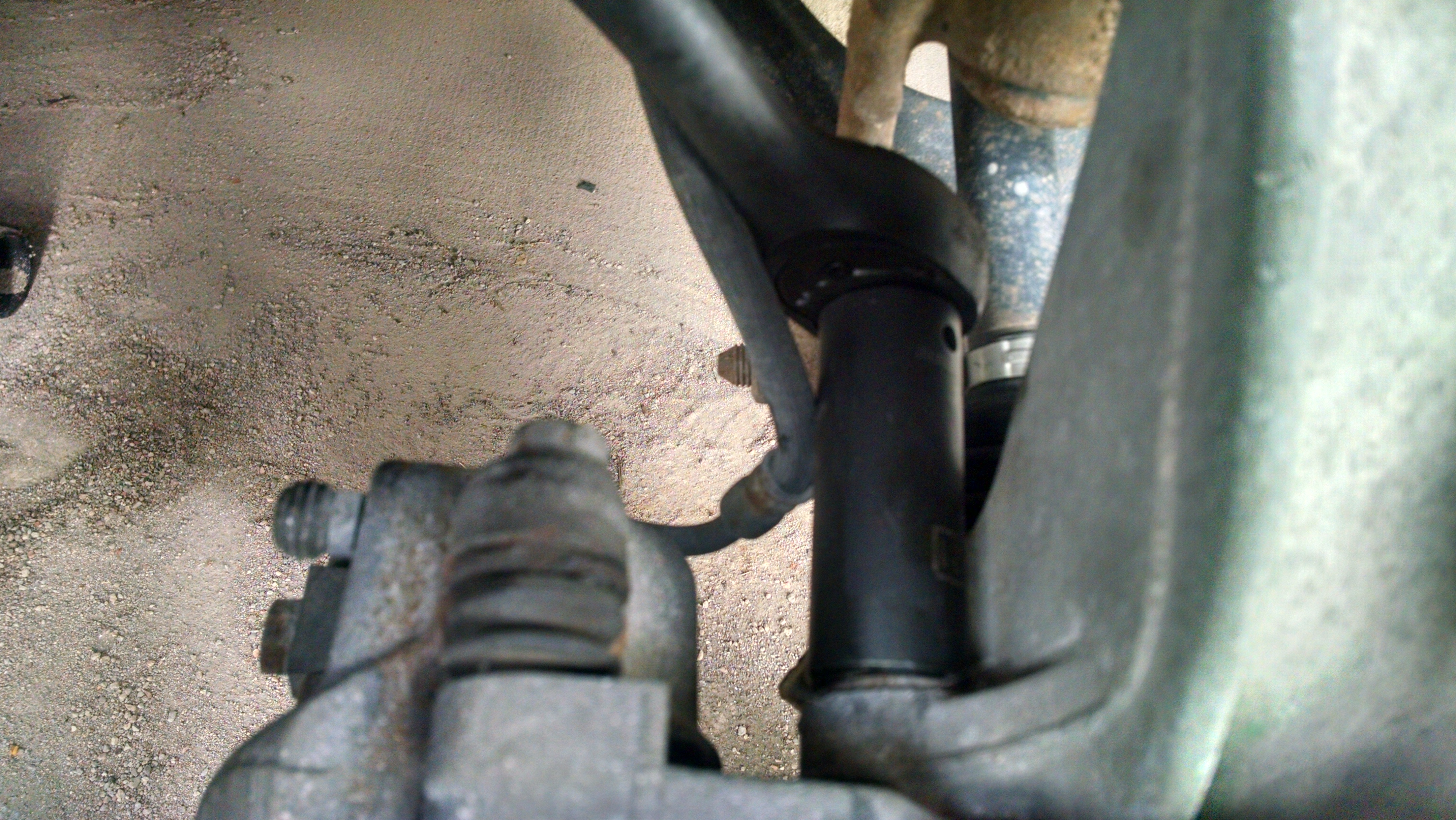 One you got the two bolts out of the caliper Hang it out of the way.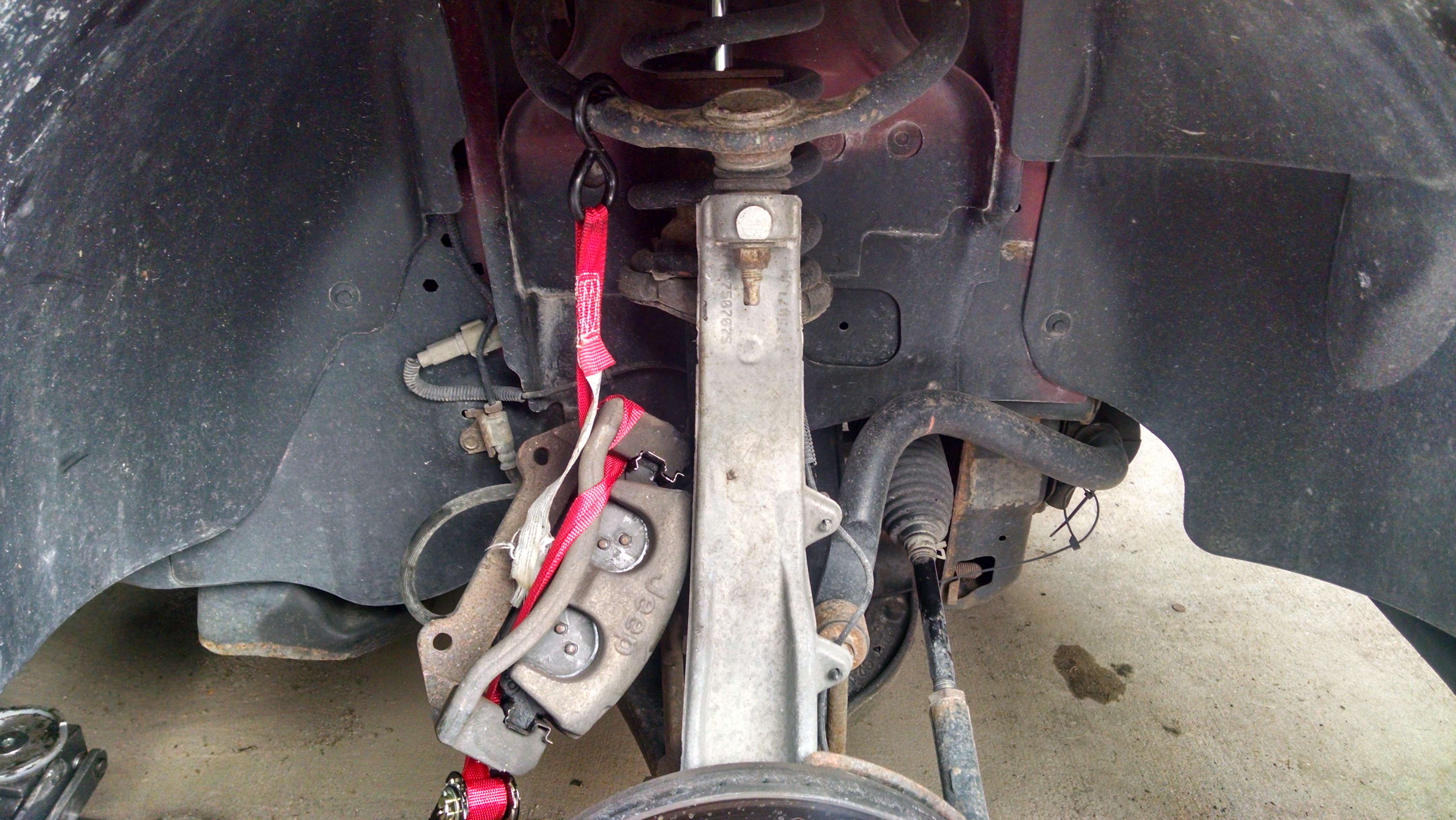 Then remove the rotor and set it to the side.
Remove the Axle nut.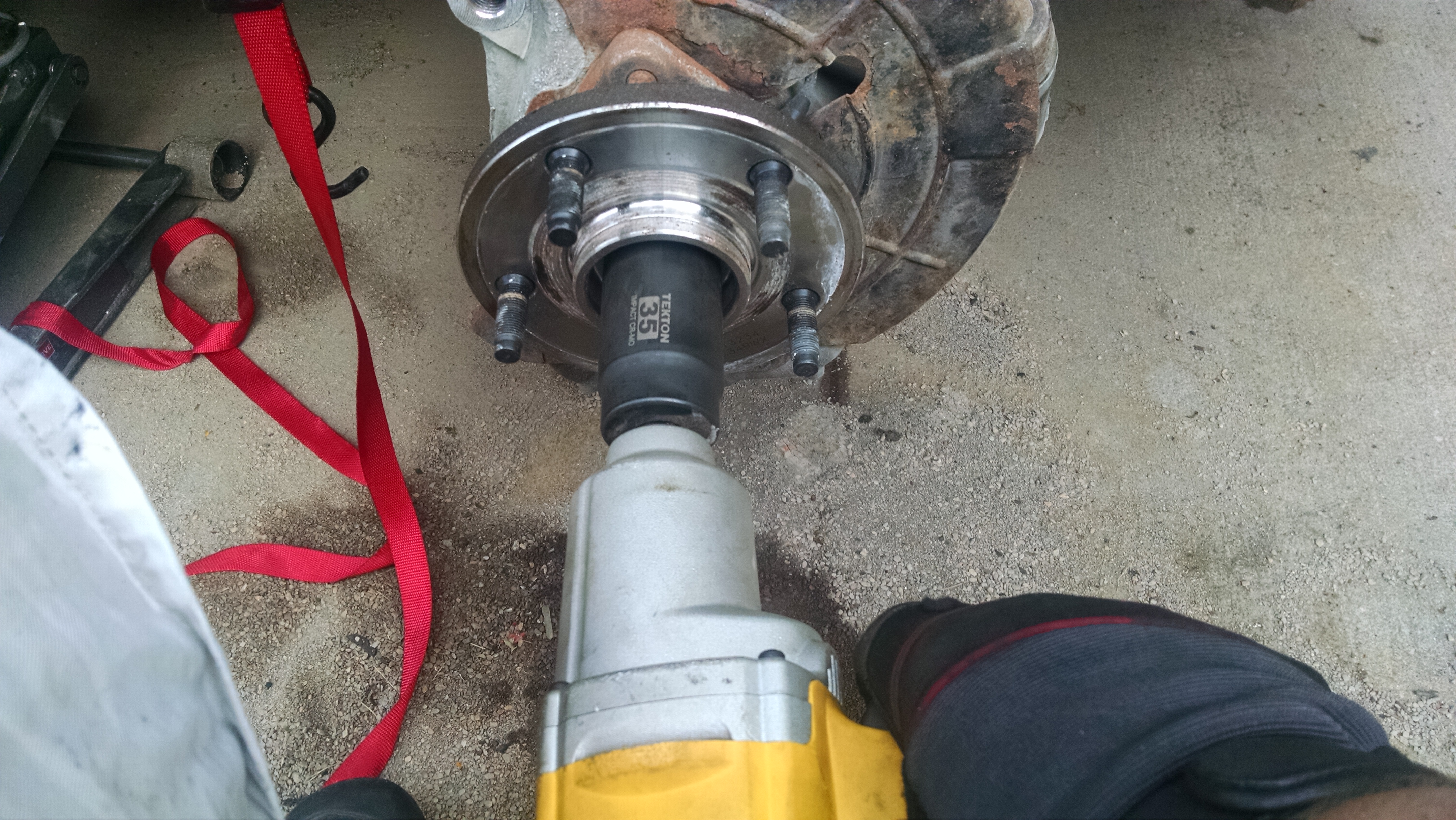 Remove the bolt on the upper ball joint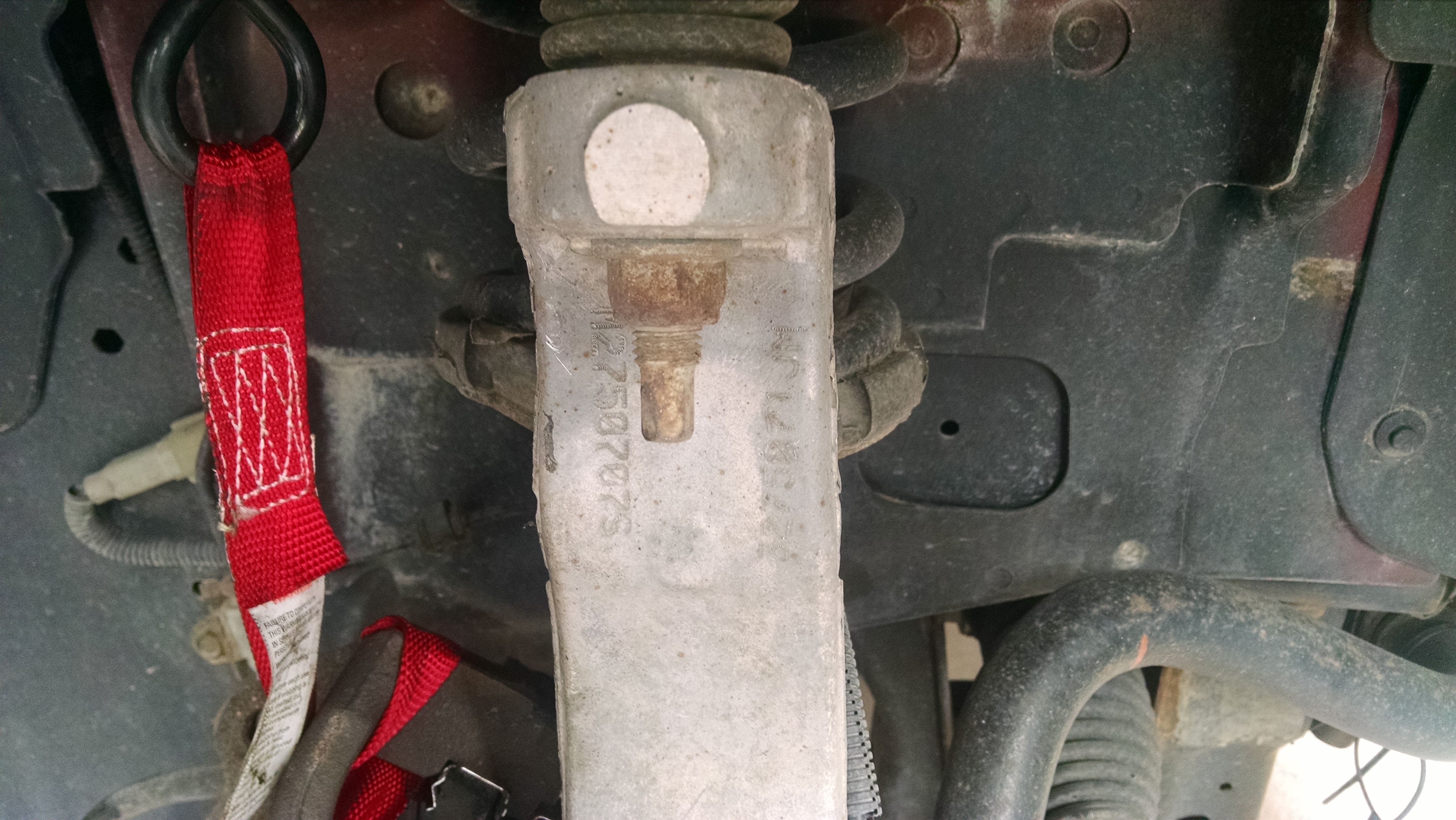 Remove the bolt on the lower ball joint.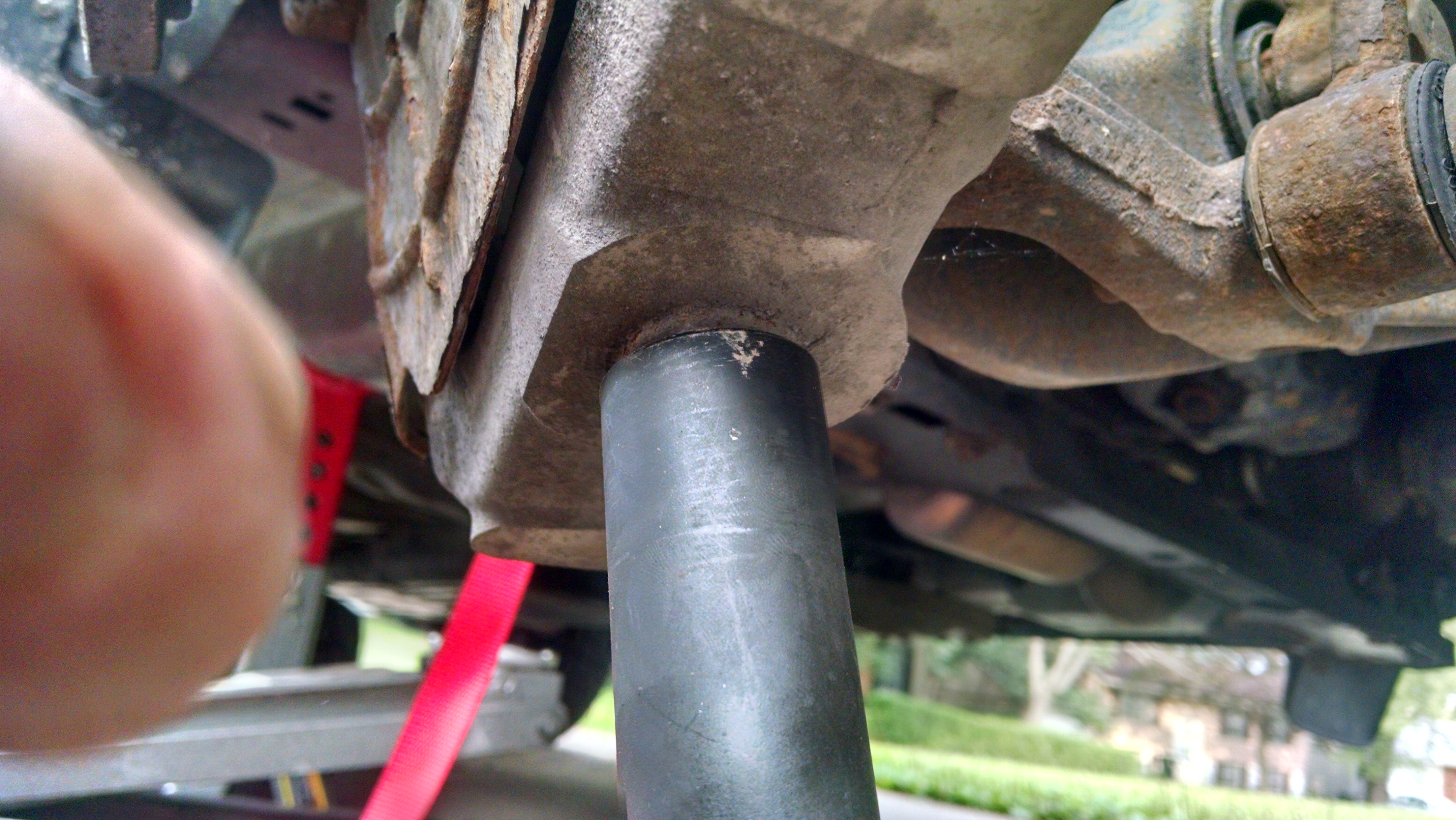 The tie rod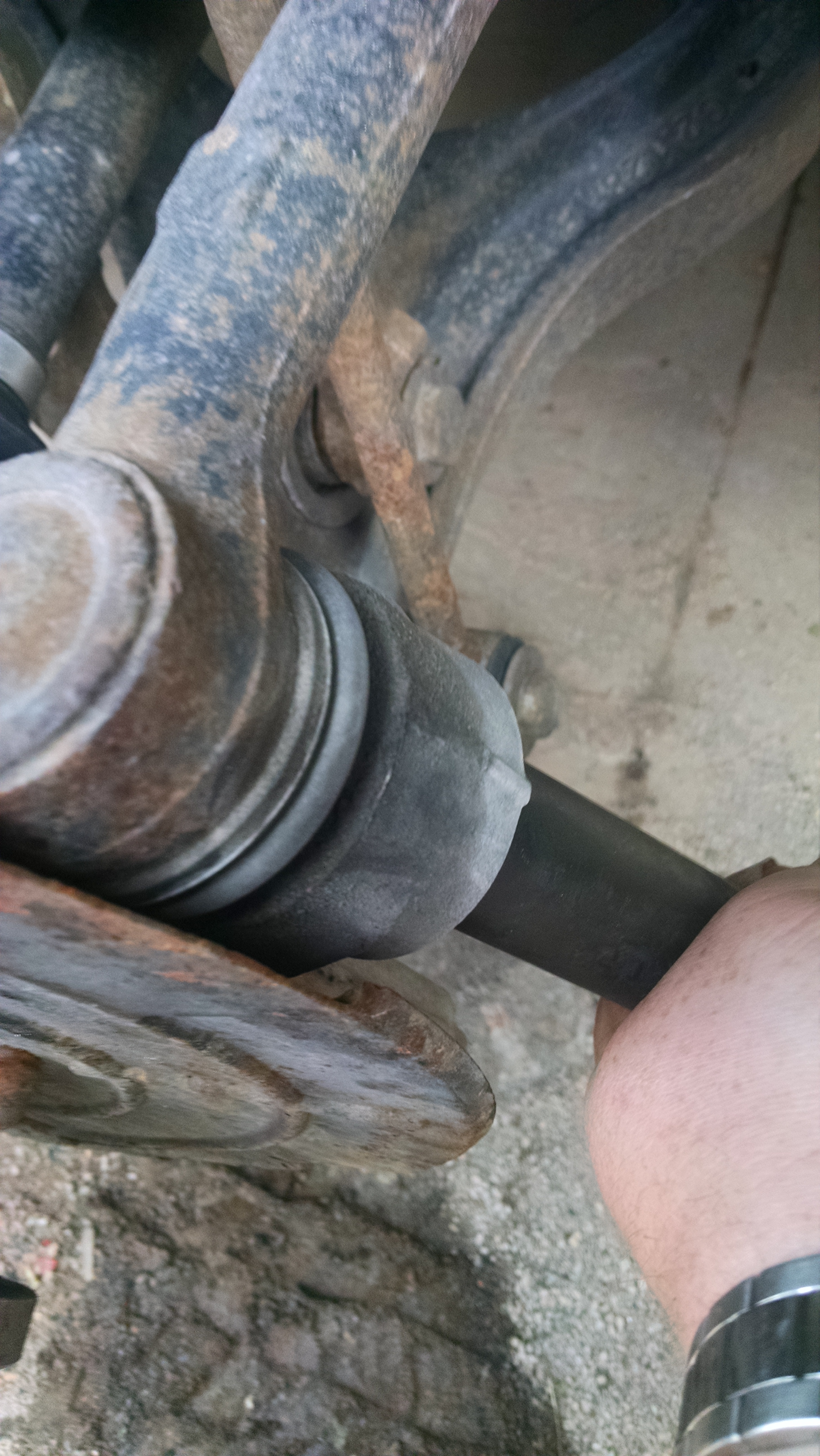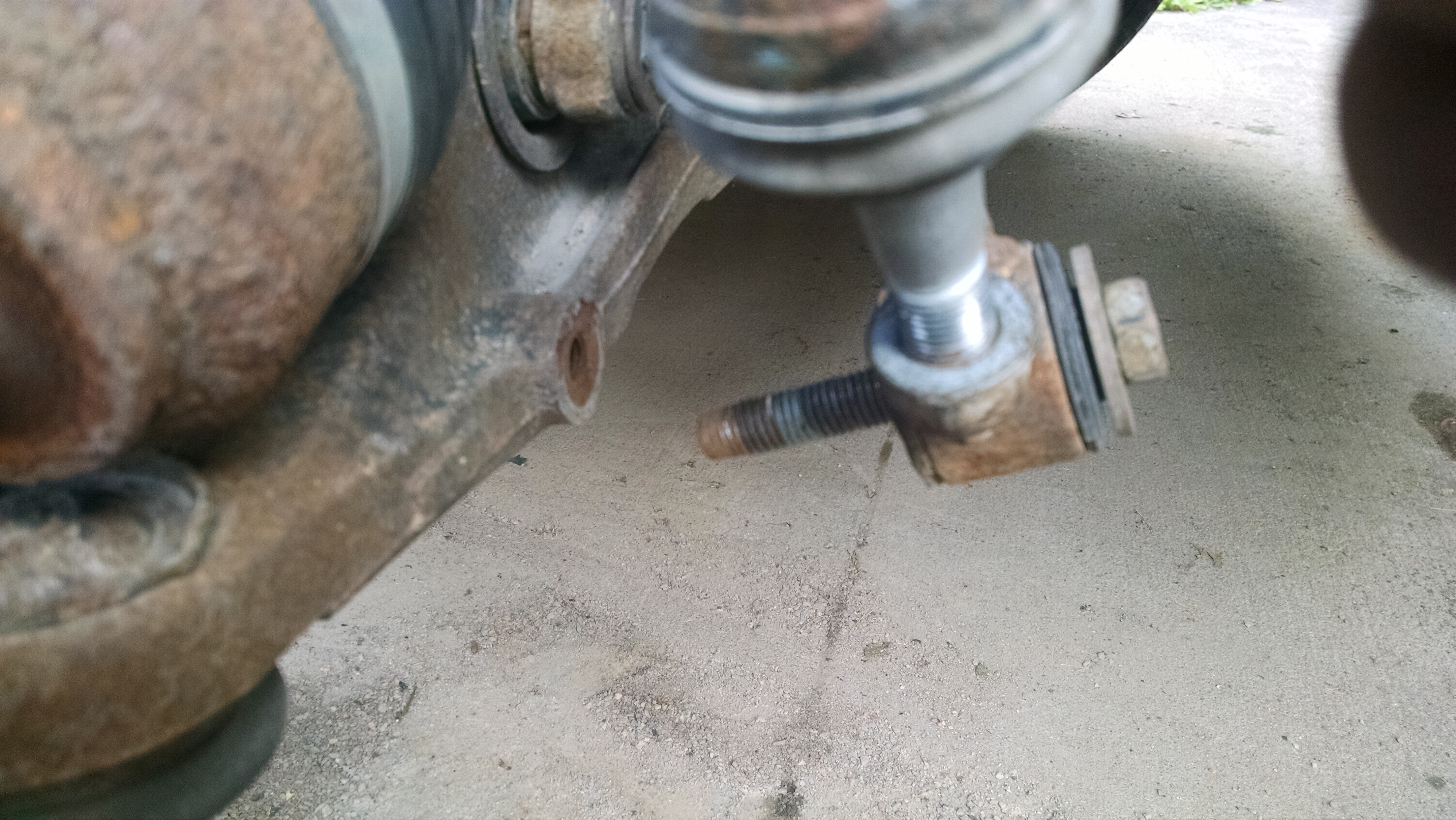 Then you should be able to remove the large metal piece that holds the bearing assembly. I used a block of wood and a hammer to tap on the ball joint bolts and the tie rod. Didn't take much force.
Next is the notorious clevis bolt. I ended up having to cut this bolt and replace if you live somewhere where they salt the roads I would just plan on replacing it.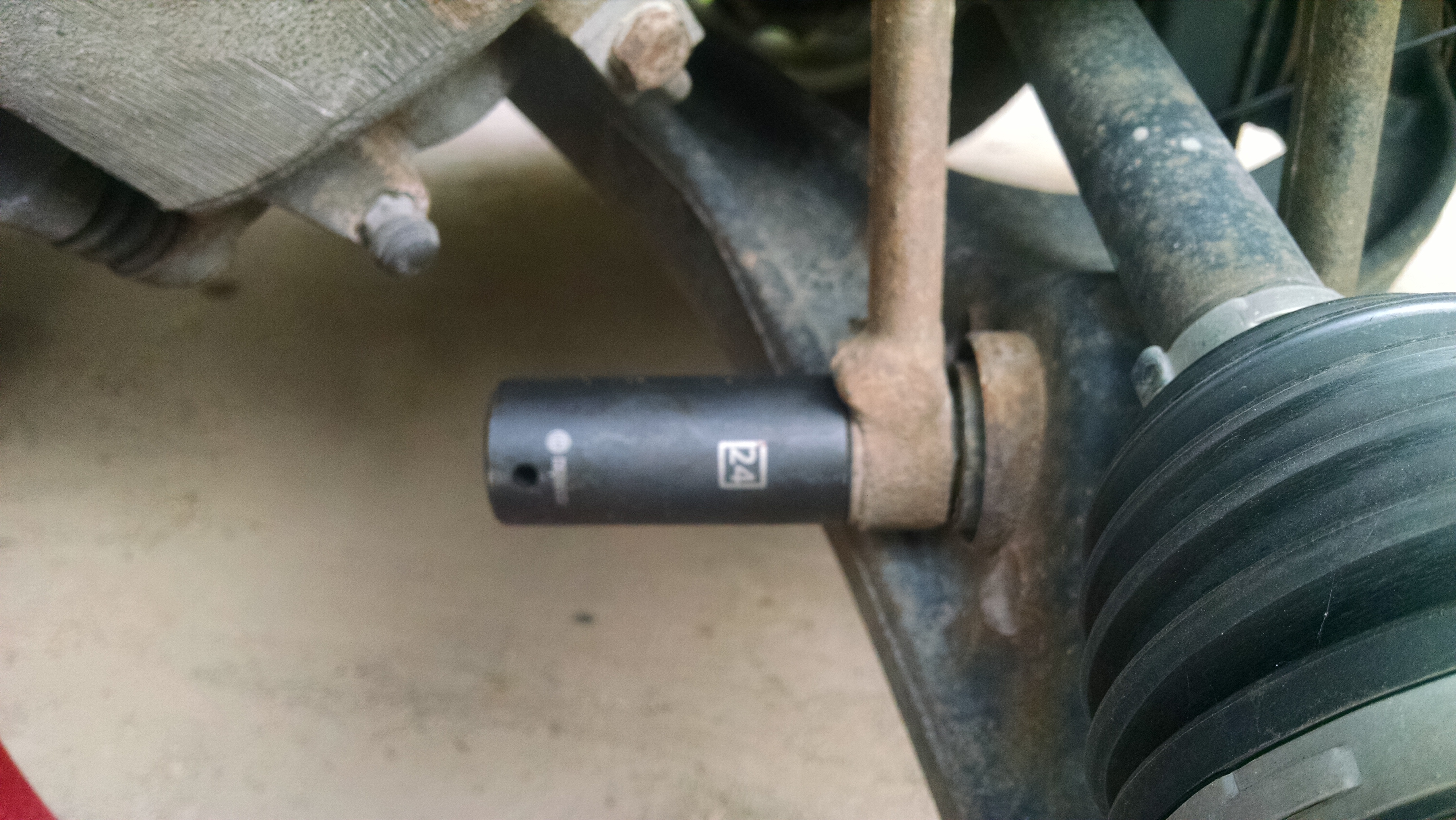 Once you win the war with the clevis bolt you are ready to remove control arm.
There are two rear bolts and one forward. I took a black paint marker and marked the location of the two rear bolts on the frame before removing it so I could get it back close enough to drive it to the shop for the alignment.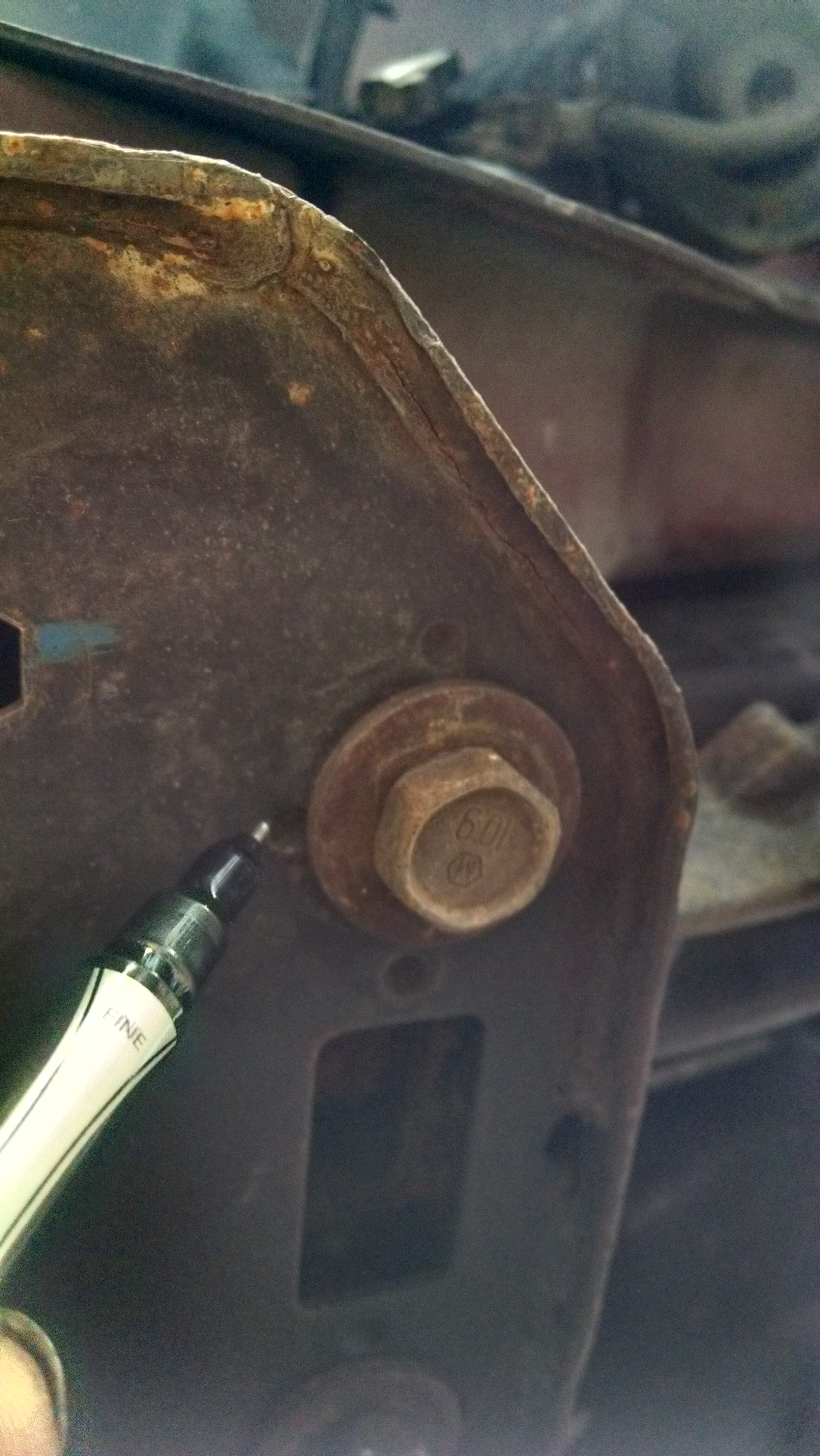 For some reason I didn't take a picture of the front bolt. But you cant miss it. It has a index on it to hold the nut but it is really long it will come out eventually.
I spent two days fighting with the clevis bolt and didn't take pictures of the re-assembly but just reverse the process.
Torques as I remember them.
Upper and lower ball joints. 65 Ft/lbs
Tie Rod 65 Ft/lbs
Axle Nut 175 Ft/lbs
Rear Control Arm Bolts 105 Ft/lbs
Front Control Arm Bolt 125 Ft/lbs
But proof that I got it done. Let me know if anything is unclear I can always run out and take more pictures.