OME HD Install
After the financial shell shock of buying a new vehicle, it took me about 5 months to save up for the lift and tires. The rush was on to get it all installed before Easter Jeep Safari. I was meeting my old college roommates to do some Jeeping. I ordered an OME HD lift from Kolak. My buddy and I put the lift on in his driveway:
Feb or March 2011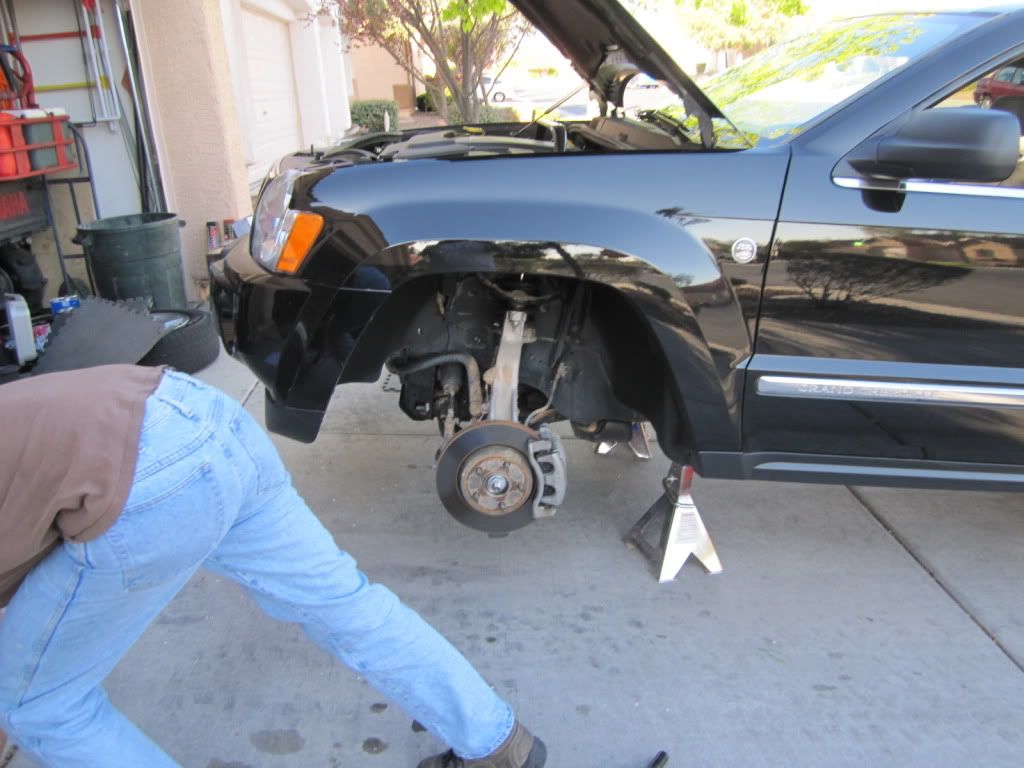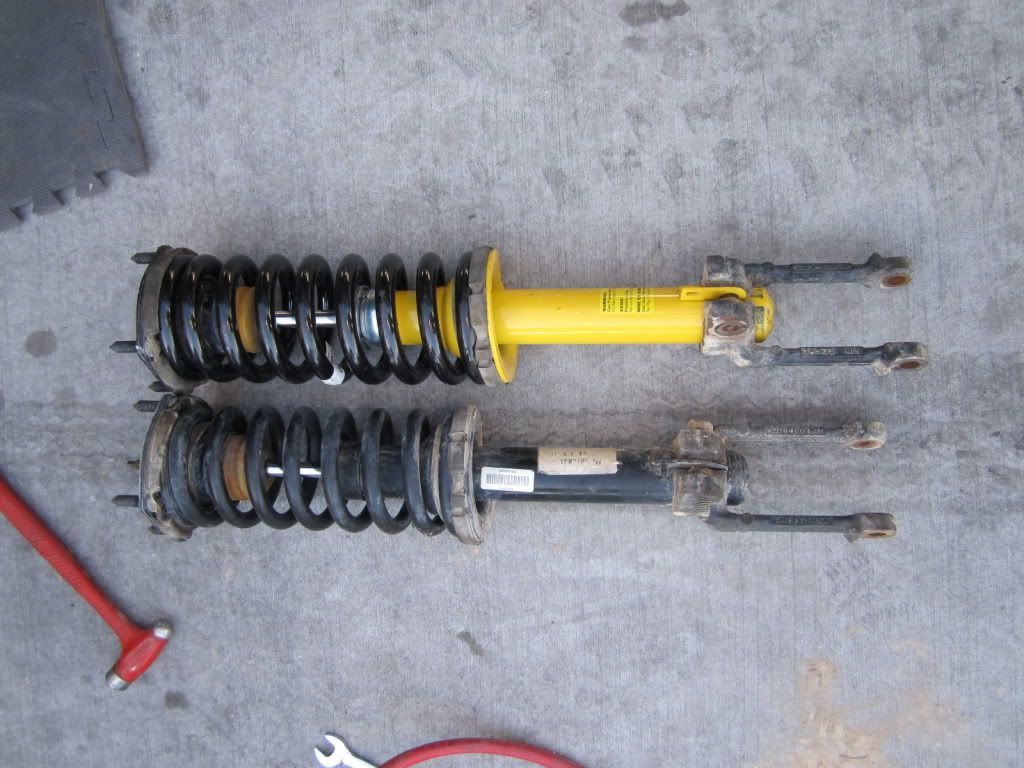 Front was on, before we did the back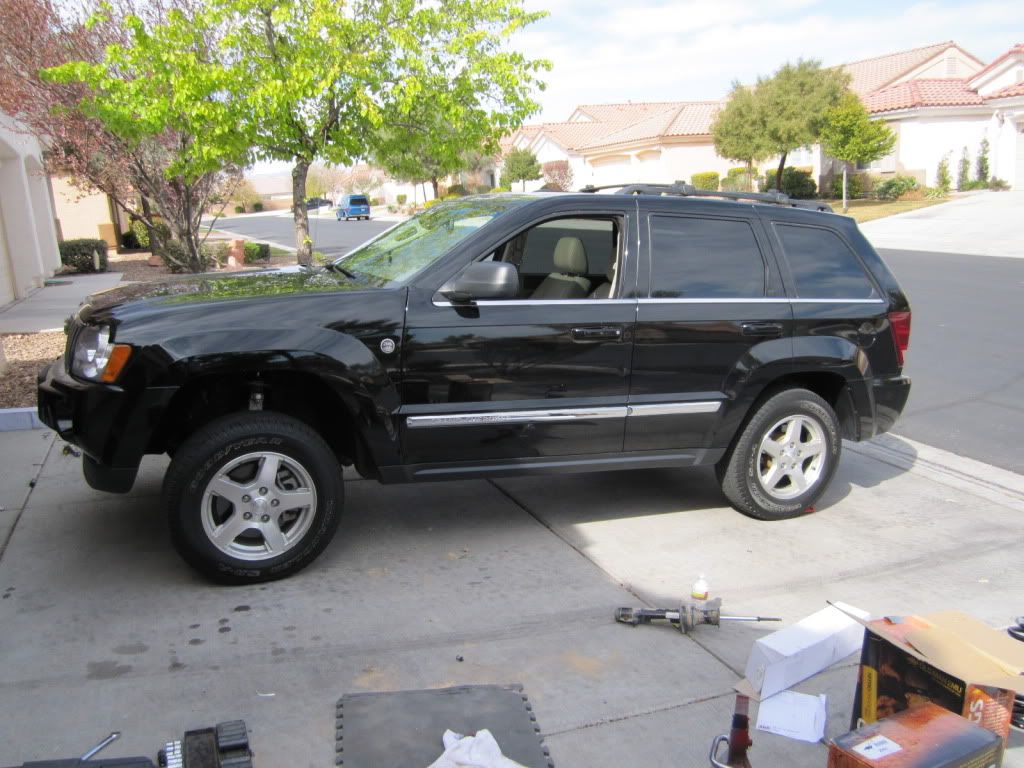 The OME HD lift on with stock tires, I drove it like this for about 2 weeks.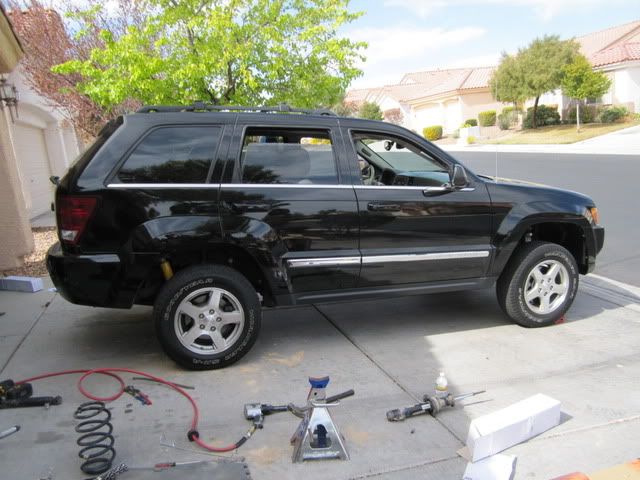 To put the lift on I followed directions that I found online. It went really well, took about 3.5 hours. 3 hours on the front and 30 min on the back. The directions I was following said to only tighten the bolt on the top of the struts down a couple of turns, make sure you tighten that bolt as far as you can! Also, if you don't have air tools, it would be a REALLY tuff job.
I also put on the stock skids and saguaro front shackles. I didn't take any pics of that, but you can see the shackles in some offroading photos that I will post.
I put on some Duratrac 265/70/17's with spidertrac 2" spacers... looks very aggressive, but I think they're too much, I wish I'd gotten 1.25 or 1.5. I stuffed one of the wheel wells when offroading, plus It's very hard not to brush up against the wheel and staining my cloths. I think a .5 to .75 inches less would have been perfect.
The noise on the duratracs is not bad at all. I think it's quite a bit less then Muds, maybe a little louder then AT, but to me totally worth it, great on the road ride, and amazing offroad performance.