We need to start looking for extra intake manifolds that can be worked by you so the few of us interested in having the manifolds worked on dont have to have the jeep completely taken apart for weeks until the rework manifolds come back from you
I'm sure they are around, probably a little more difficult to find, but I would think you would only need 2 or 3 extra sets on hand and charge a core return. I know I would be interested in having all the stuff taken off and any mild porting you are doing.
Doesn't sound like an easy task to take the top end off, but in the end it would be worth it!
Pulled out the intake manifolds to clean them up and do full EGR system delete. No more cooler, no more valve, its all going in the garbage. Made some plates to cover everything up. Sorry on CAD pics as I just made them last night and forgot to take pictures. No more swirl motor and valves they are going in the garage as well. I will port match the intake manifolds.
Intakes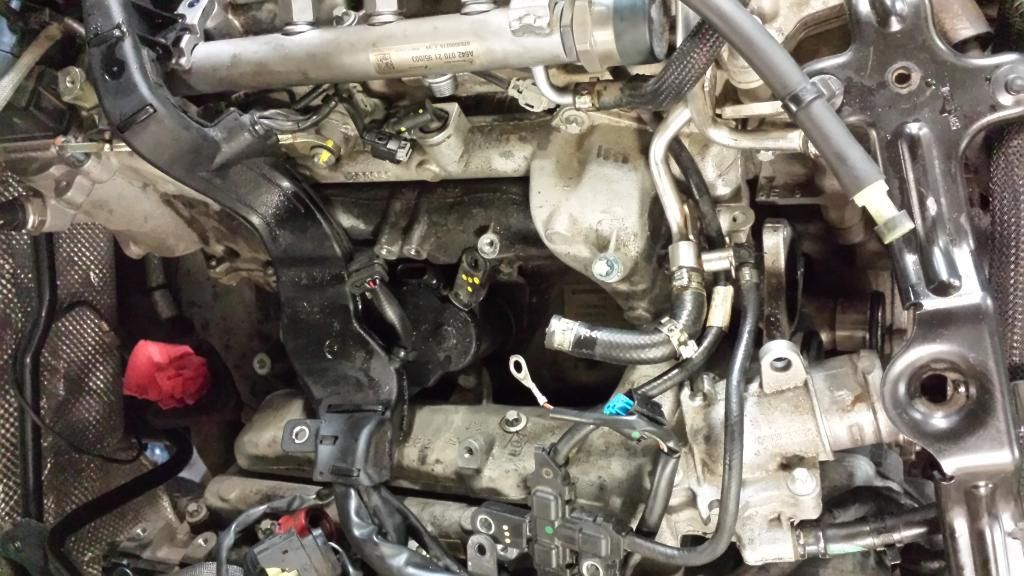 No Intakes, what a pain to get these out. The EGR stuff is so much in the way.
Left Intake with EGR Cooler
Right intake
How dirty the intake is. I have been EGR and CCV deleted since about 40K miles so this is how much you get in that time. Also I ran methanol injection for two years and didn't seem like it cleaned it up much or it was worse and this is better.
EGR Cooler Gone
EGR Plates