Ok better late than never right!
Start by wiping down the wheel removing all dirt and grease.
Then start tapping off the pockets: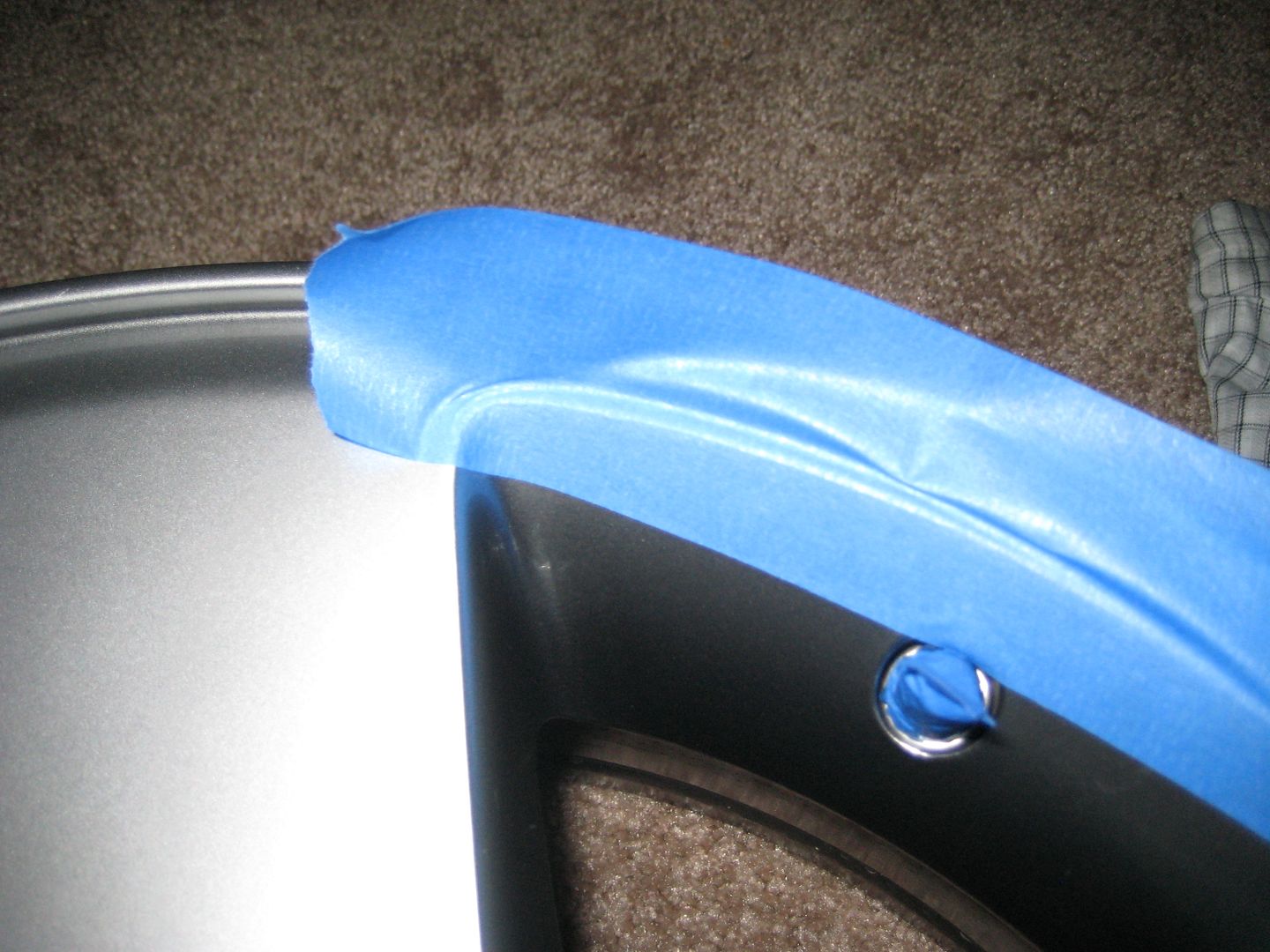 Lay strips of tape along the edge, then get a knife and run it along the edge of the pocket cutting the tape clean.
Once all the pockets are taped, you can start sanding.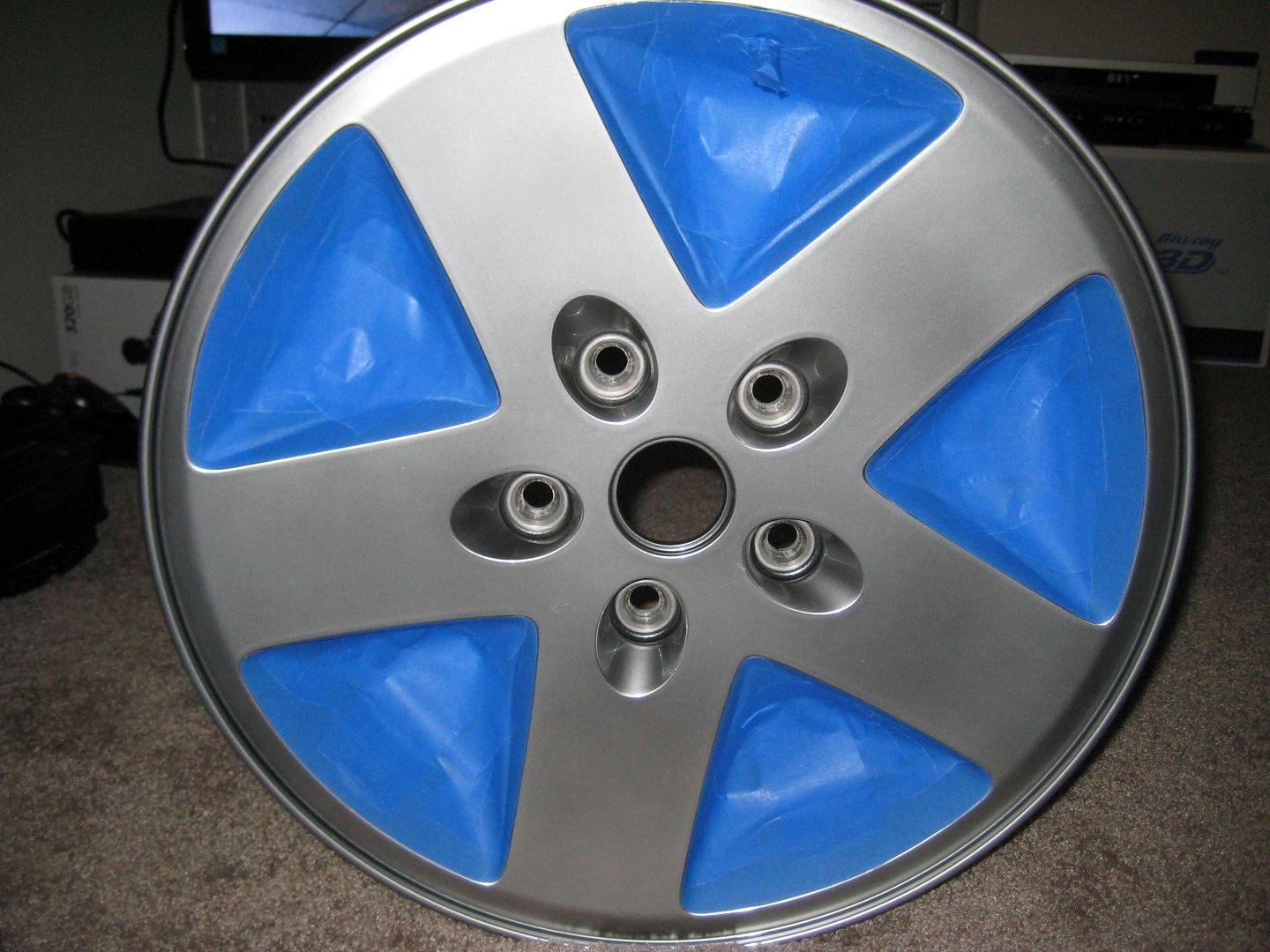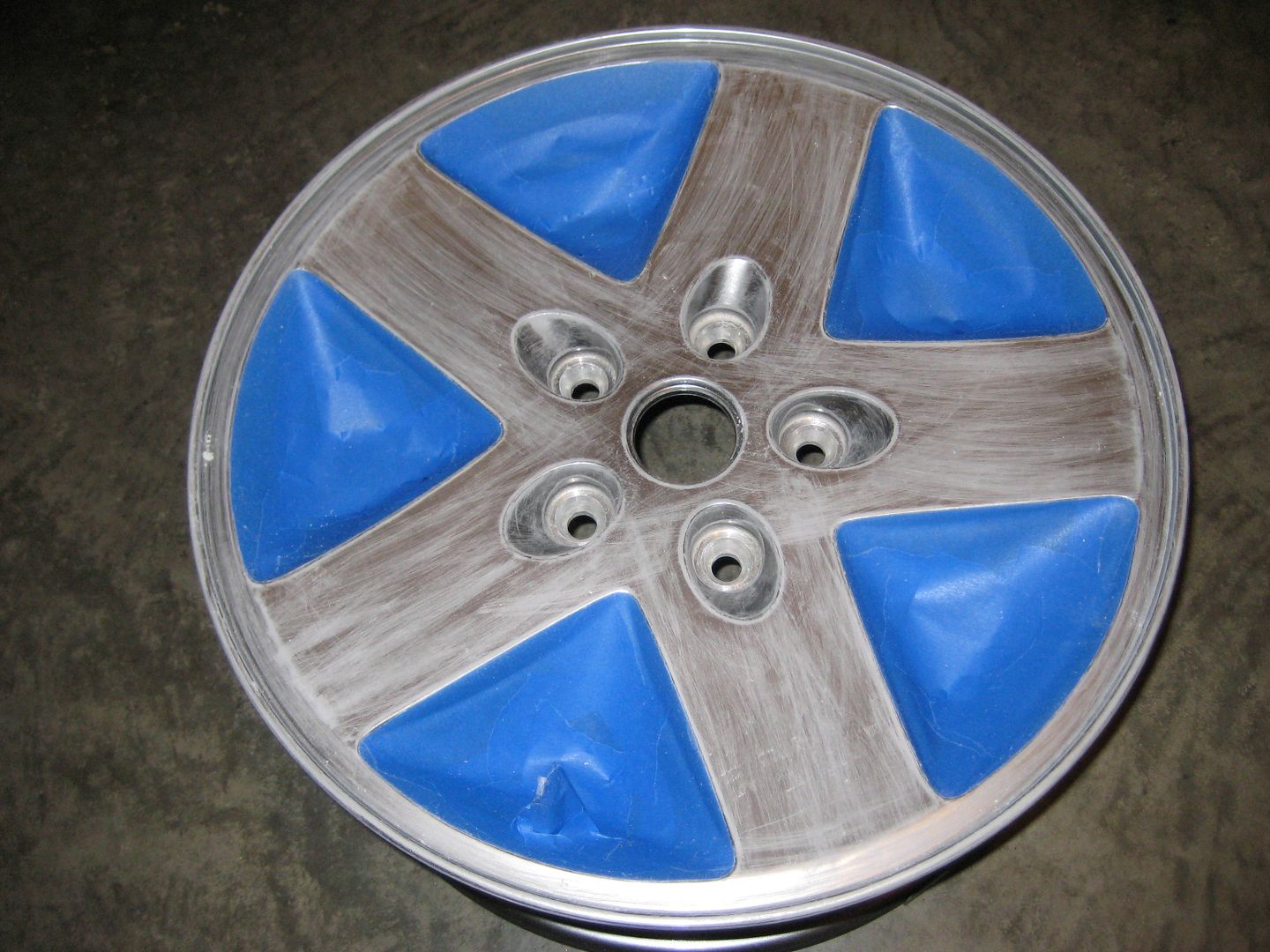 After you have sanded everything, give it a good wipe. I like to use isopropyl alcohol. Flip the wheel around and tape the inside so you wont have any paint blow through.
Depending on how much prep you really want to do, mask off the rest of the wheel.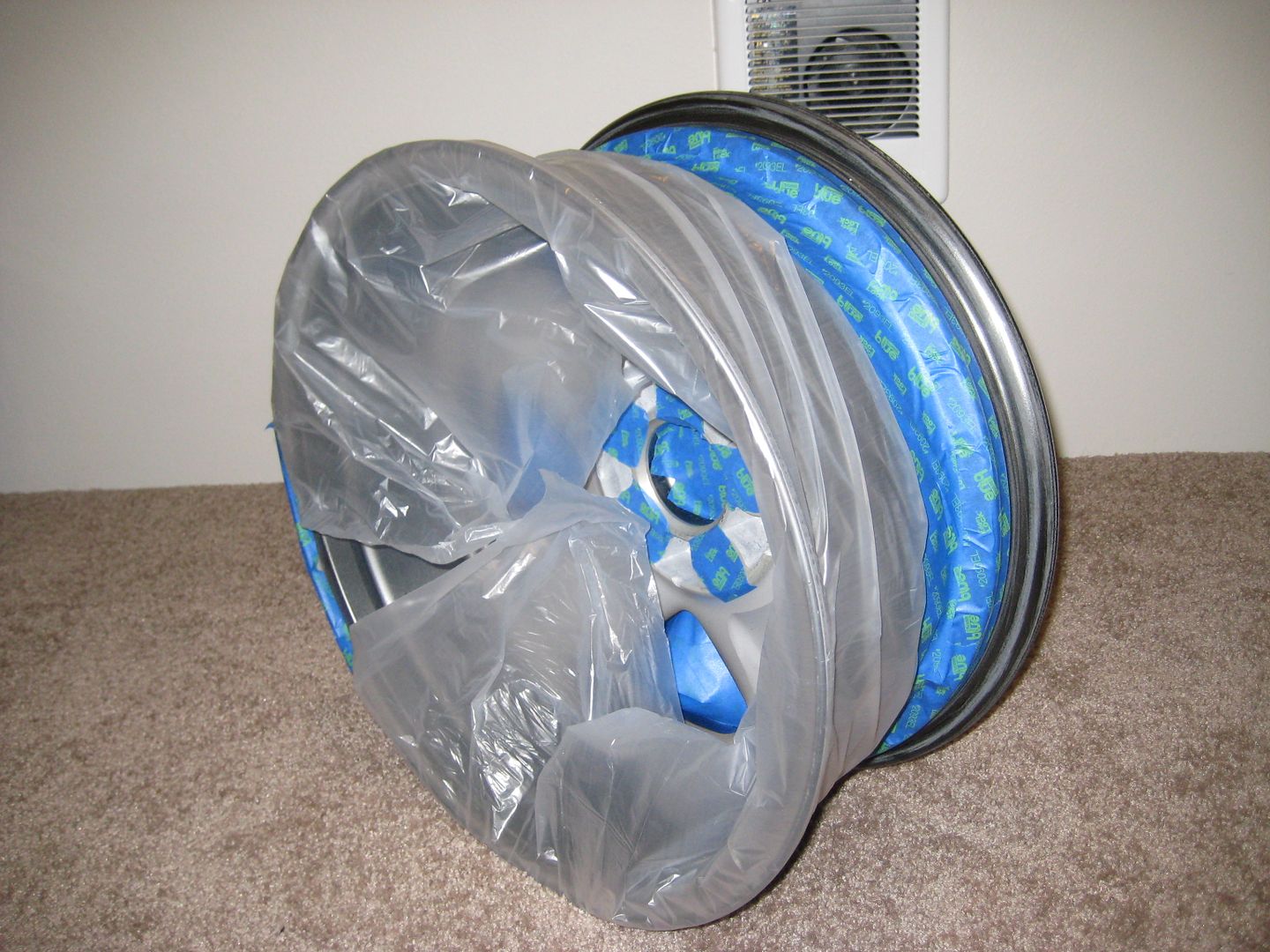 Now start painting! Give it a coat or two of adhesion promoter and after that dries the primer.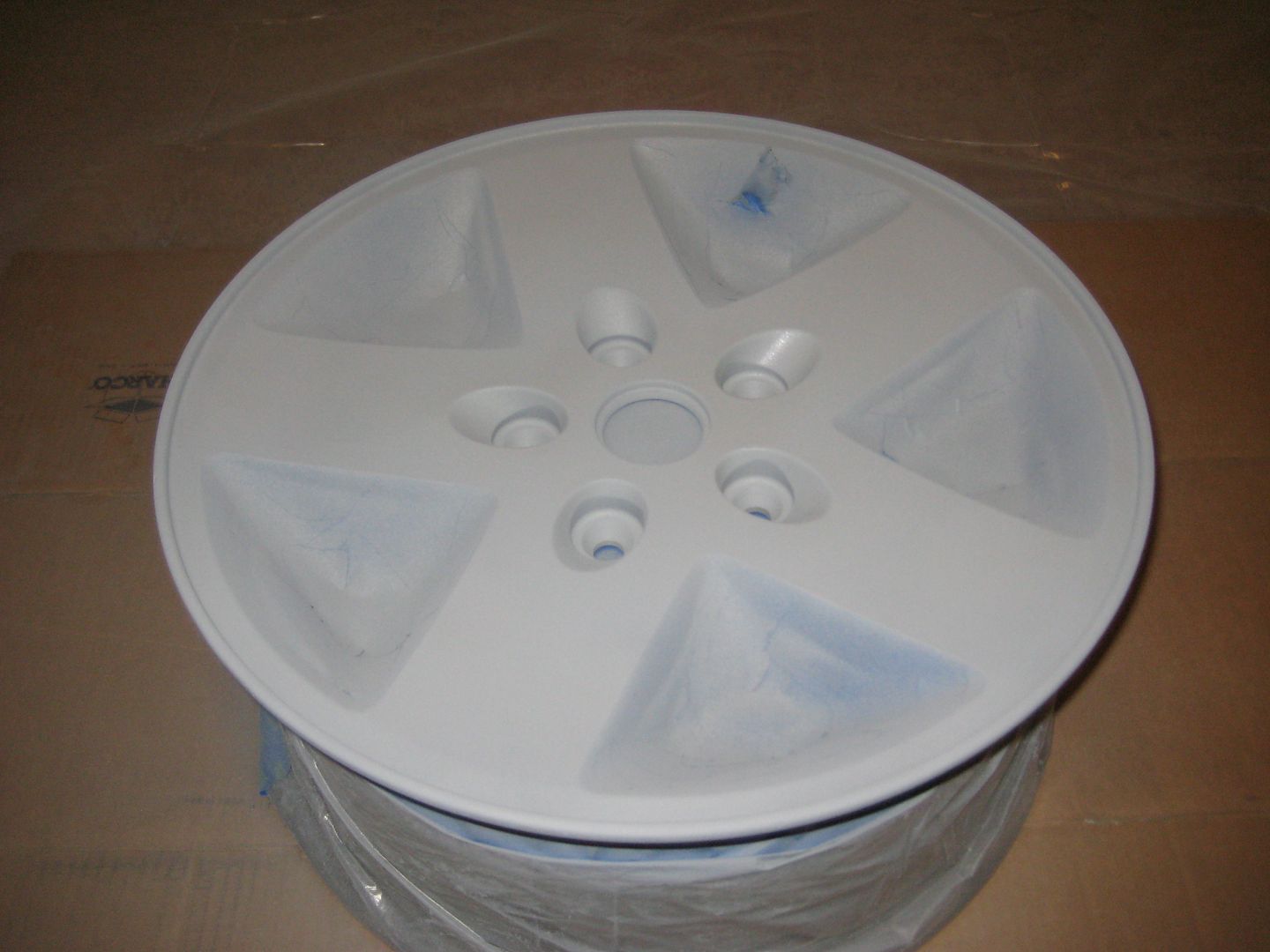 I did 3 light coats of primer and let it dry. Then 4-5 coats of base.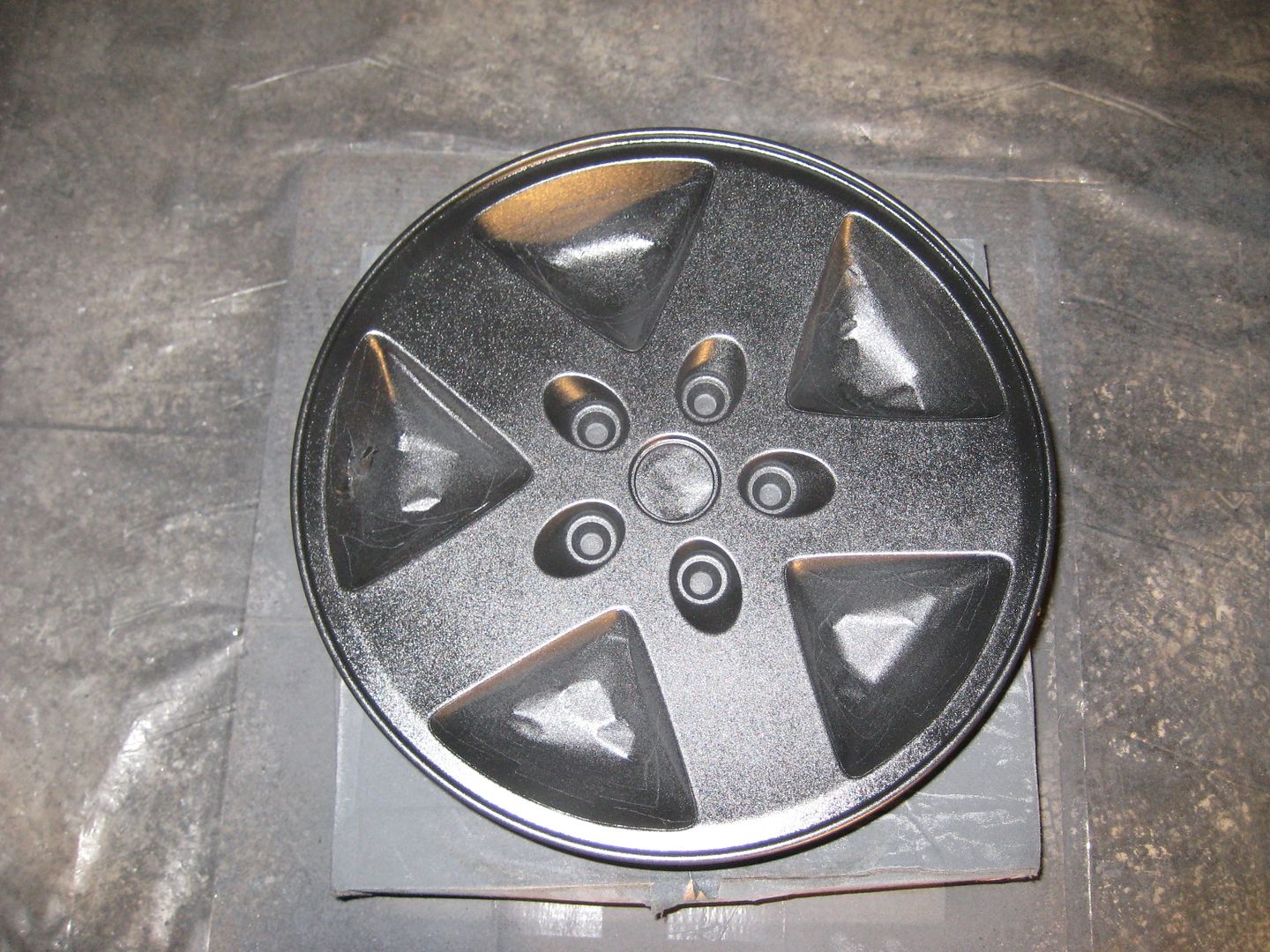 After you spay the last coat of base, start removing the tape gently. Once the tape is removed give the wheel a close look. You will probably find spots where the paint needs to be removed. Depending on how dry it is, used a knife to gently scrape it clean or a toothpick dipped in alcohol.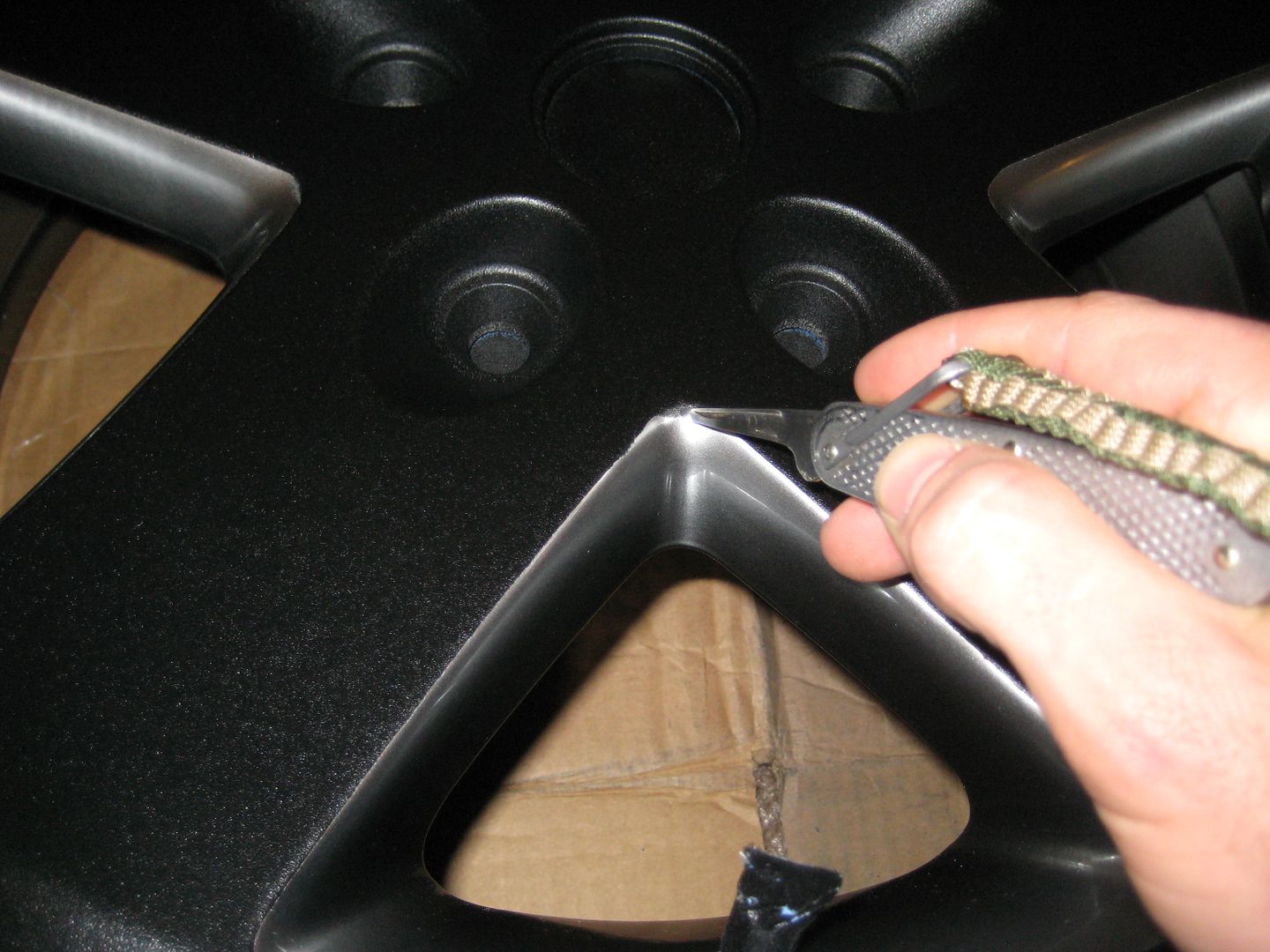 Let the paint thoroughly dry and then start the clear coat. I did 6 coats of high gloss to give the wheels a nice shine. You apply the clear over the face and the pockets together to ensure you wont have any chipping along the paint edges. After the last coat of gloss, remove the rest of the tape and let thoroughly dry. Once dry you are finished! Sit back and enjoy your new wheels