Registered User
Join Date: Jul 2013
Location: Highland Park
Posts: 6
Bumper Guard for WK. quick question
---
Evening,
After about two years of hunting, I finally found the exact Jeep I have been looking for. 2008 Overland CRD In GreyStone Pearl coat with the Saddle interior . She only has 56,000 miles on her and is damn near completely flawless. Took her home Saturday after flying to northern Wisconsin to pick her up. Within a few days I have had a lady open BOTH of her car doors into mine and leave deep dings, And today I had a lady ram into my front bumper while im sitting in the parking lot waiting for the misses. She left a nice fold in the bumper. Well on with the question, sorry for the rant.
Im going to be placing a rear bumper guard in chrome on the Jeep and I am looking for a front bumper guard thats not a complete brush guard, and only covers the lower part of the bumper.
There is a company named WAAG that makes the exact thing im looking for, but does not list one in my model year. Its also not it chrome. They call it the front runner.
http://www.waag.com/static/showroom/18.php
Does anyone know of a similar product that is made in chrome? OR something that would look good?
I really appreciate the help.
Thanks guys
Anthony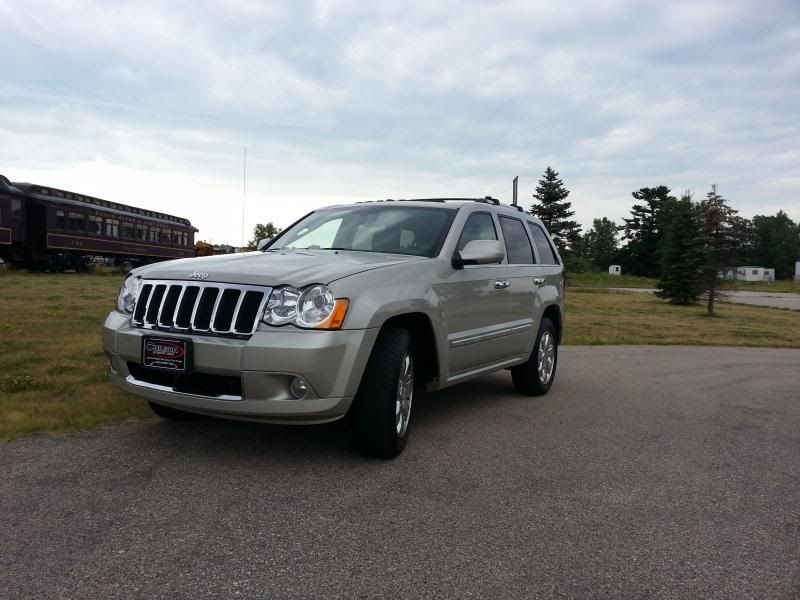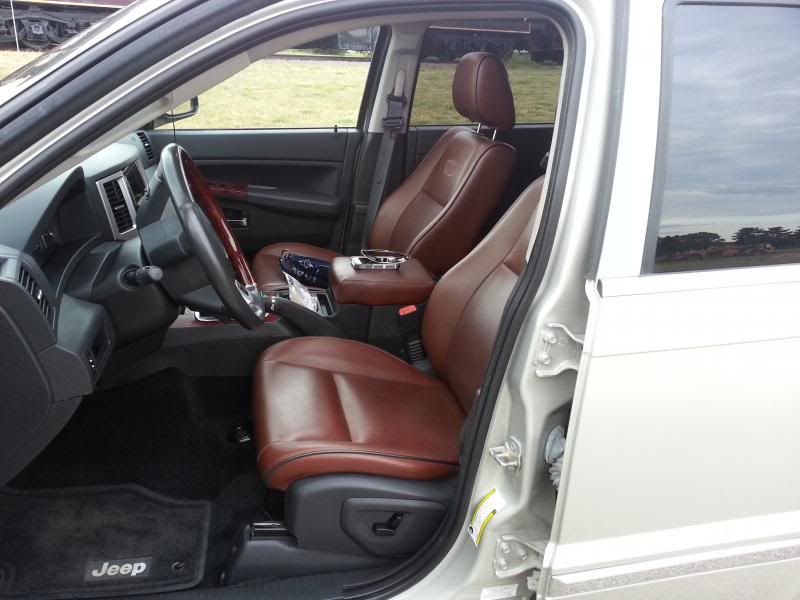 Nice Rig! Love the Saddle brown interior!! Haven't seen a WK with it before.

You say you're looking for something that only covers only the lower part of the bumper. The one in the link looks kinda bulky IMO. There are some on here that have similar ones though and they seem to like 'em. Have you looked into the Matrix by 4xGuard at all? It's more of an offroad style, but it's well made and only goes around the bottom bumper and not over the headlights. They sell it in a black/silver, which should match your pearl coat pretty well.
---
05 Jeep Grand Cherokee: ORT 4X4; Khaki #55
Too many mod's to list...
Hey Anon155!
Thanks alot man. This is the 12th Jeep in our family! I have been hunting FOREVER to find this one.
.
Where I live, People do not care at all regarding other peoples cars/trucks. People are incredibly ignorant. My heart broke when the lady hit me today in the parking lot and acted like nothing happened.. And the two door dings Already cost me 180.00 bucks to get removed.

Im really looking for something that will not take away from the Overland look.

The bar you sent me looks great. Im not seeing it in chrome though? And would you happen to know any other products that are similar?

Thanks for the response,

Anthony
Junior Member
Join Date: Feb 2011
Location: hyannis
Posts: 82
Steel Armadillo super sliders would help. Then the other person would damage their own door not your baby. no idea if they come in chrome though, I'm in the midst of deleting all my chrome lol different strokes right?
---
not stock WK and still working on it
Modified Superlift 6"
bunch of heavy crap
Hey thanks for the info buddy! im really looking for something to cover the front bumper? Do you happen to know anything else?

Thanks!
Are you looking for more of a bull bar? The link you posted showed a brush guard when i clicked it.
---
2010 JKU - Stock for now
2005 WK - 6" lift, 35" BFG's, a lot more (SOLD)
Yeah sorry about that. If you look at the row of jeeps on top of the page it show the item im lookong for. Its called the front runner. Im looking for something that would be in silver/chrome and keep with the style of the overland while protecting the front bumper.

Thanks!
---
2010 JKU - Stock for now
2005 WK - 6" lift, 35" BFG's, a lot more (SOLD)
---
2010 JKU - Stock for now
2005 WK - 6" lift, 35" BFG's, a lot more (SOLD)
Jeepforthewin dude thats it!! Thats what im looking for! Thanks so much!
You think that would look good on my rig?
The 4xGuard Matrix only comes in black or black/silver. No chrome, sorry. I wouldn't buy the full package with the grill loop. Just the mounting platform and brush rail kit. The only problem I see with the ones you're looking towards is rust issues down the road. And of course, living in the midwest, I know what salt does to our cars. Even though many companies say stainless, the coatings are usually not a full stainless. Ex: Stainless step bars. Had them on several trucks and they still showed signs of rust no matter what I did to prevent it. The manufacturers were great, sent me out other sets, etc. But eventually I just took them off all together. It wasn't worth my time and effort. At least with the 4xguard or another all painted product you can touch it up without much effort, you could even paint it to match the pearl coat if you so choose. That would dress it up without taking away from the overland look. I think what Jeepforthewin showed you would look good though.
---
05 Jeep Grand Cherokee: ORT 4X4; Khaki #55
Too many mod's to list...
Ahh you got a point.. Got me thinking now. Do those rust out alot?
Anything made of steel that's been painted, powder coated, or chromed will eventually have some rust issues. The salt just does damage to steel parts. Either on the brackets, the chroming, or both. From what I do know, make sure whatever company you order it from will replace it if there is problems. Check it regularly this winter. Read their lifetime warranty carefully! Certain ones will state only manufacturer defects count towards the lifetime warranty. Rust issues, etc are not because they happen "naturally" due to the item being used outdoors all year long. Believe me, I'm not trying to take you away from something you want. Just pointing out the things I've had issues with using similar products.
---
05 Jeep Grand Cherokee: ORT 4X4; Khaki #55
Too many mod's to list...
Currently Active Users Viewing This Thread: 1

(0 members and 1 guests)
Posting Rules

You may post new threads

You may post replies

You may not post attachments

You may not edit your posts

---

HTML code is Off

---