So what is a better first post than a build thread? Well heres mine. I will start off with a little about me, since it is my first post. I am prior service Army after 9 years of active duty. After a spending time down range and beating on my body for so long, it decided that it wanted to start breaking. I've been on the civilian side for just over a year now, My wife is now active Navy and we are living in Virginia Beach, Hampton roads area. I bought a 05 WK limited w/HEMI back in September 12 after my wife totaled out our 06 E500. The Benz was paid off so the insurance money came straight to us. I had another jeep in the past and decided that I wanted go back. My wife and I decided that the WK was what we wanted and started looking for one. had to be stock, low miles and with a hemi. Once we found the one we wanted, we went ahead and picked it up. I have a good amount of mechanical knowledge and well as electrical so although I have been away from the DODGE/JEEP platform for a while, it all has its similarities and with forums like these, ANYTHING is possible!
Here is a pic of the WK and my WS6, this was when I was changing all fluids on the jeep, It allowed me to teach my wife a bit and set a new maintenance schedule for it.
one of the first changes I made to the jeep was painting the engine cover and installing an intake. I was in a rush to get it all together so I bought an intake for a hemi charger and modded the filter protector to fit the jeep. Angle grinder, cutting disk, welder, some paint and in like flint
next thing was to paint the calipers
we had some fun here and there and got some good pictures of it along the way.
in St Louis visiting my mom, found some nice places to wheel.
the beach in OBX, NC
well, the next thing I did was plastidip the rims and grill. I love the look of it now.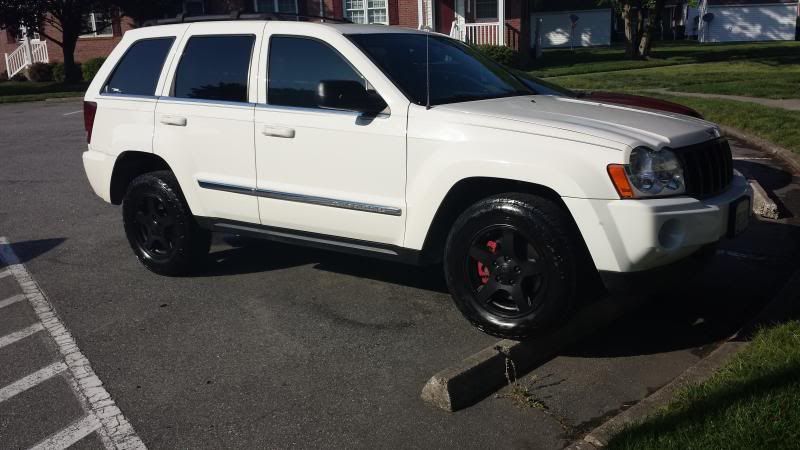 along with this, we also used bed liner on the rear step and the front air bumper attachment (don't know what it is really called)
I went ahead and welded up some brackets for lights behind the grill and welded them to the cross bar. These are just some autozone lights I bought to size up for the brackets. I will have better LED floods install soon enough. Probably Rigid D2's (not my best welding but it is strong)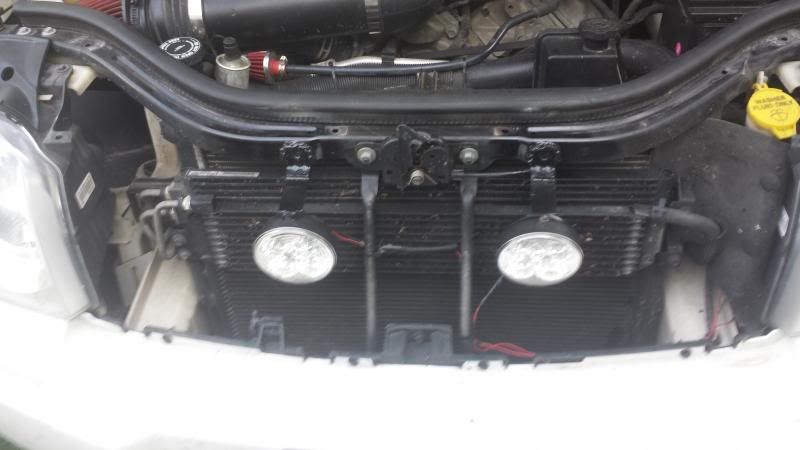 some more pics of playing around.... and getting stuck lol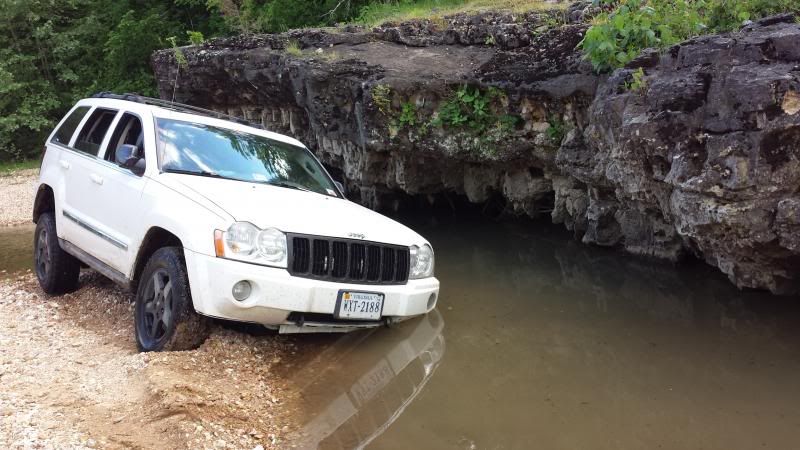 and probably my favorite pic so far
I went ahead and did the TB ground mod and I am impressed at how much of a difference it has made.
as of right now, the last thing I have completed is LED cargo lights, to include a setup in the 2nd row.
these 1" strips were cut and soldered for the 2nd row oh hold on we're AIRBORNE handles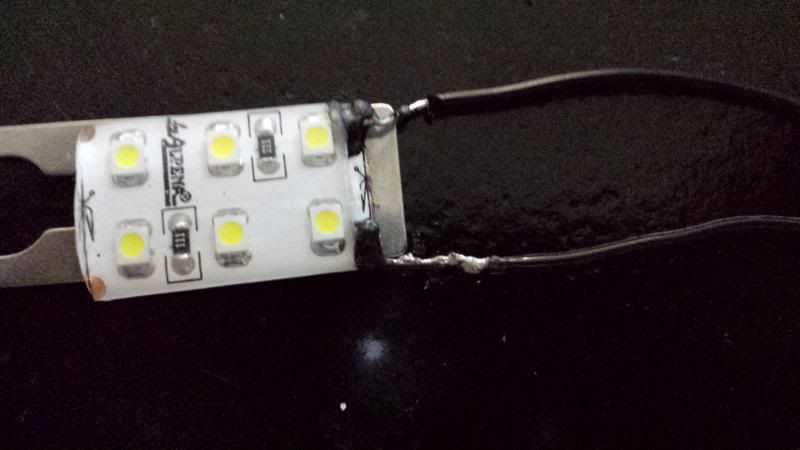 the factory courtesy lights still are operational, they will soon (all interior lights) be replaced with LED's.
[IMG]http://i75.photobucket.com/albums/i298/scott314stl/ledoh****e_zps5ea697f3.jpg[/IMG]
[IMG]http://i75.photobucket.com/albums/i298/scott314stl/ledonoh****e_zps8e1567b8.jpg[/IMG]
this is all the LEDs on (LEDs only)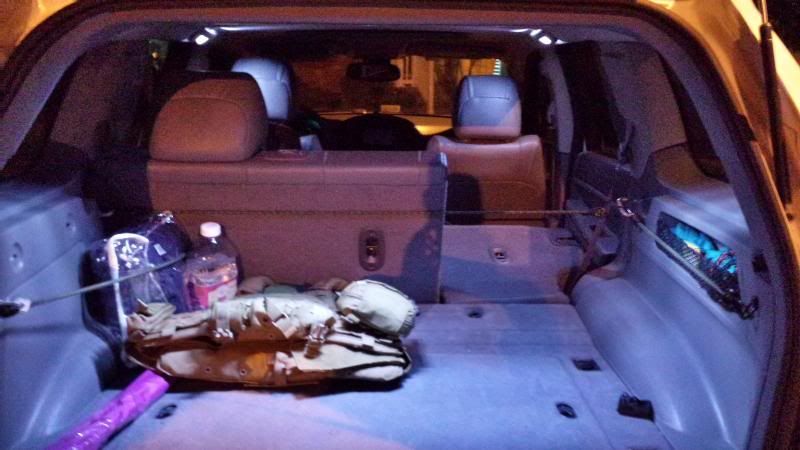 this is LEDs off
HUGE DIFFERENCE.
I ordered the Rough Country 2" BB which will be in tomorrow and hopefully installed by tomorrow night. I have been searching craigslist for a set of moabs so that will most likely be the next BIG change but I also plan to switch out the dash lights, window/lock switch and all other control lights out with LEDs.
I have a bunch of other pics but because I haven't used my photobucket in I don't know how long, I went ahead and uploaded a few to start this off and will get some more on here later on. If you guys/girls have any input or questions, hit me up.
Scott