Is this Authentic or not ?
---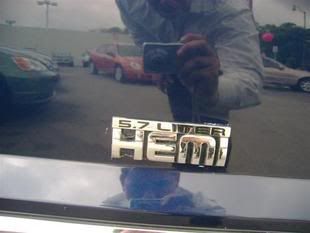 Brickell Motors in Miami Florida has this WK for sale and in the photos of the car I found this and I have not seen this on a Jeep before. Looks like a Dodge Ram emblem to me.
Can anyone tell me if this badge belongs on a Jeep or not ?
__________________
05 Grand Cherokee Limited 5.7 Hemi 265/65/17 Revos, K&N
HEMI CLUB MEMBER #10
Previous Jeeps:
1998 ZJ Special Edition 2wd- Traded
1991 XJ 2.8 2wd Sold
---
Last edited by HurriJeff; 08-01-2007 at

07:50 PM

..