((((Update 8/2013 FYI: do NOT use the cheaper/shorter bosch plugs. Get the FR8TE2's as recommended.
They are referred to as SPFR8TE2AA_8
Here they are $36.72 for 8.
just for jeeps
))))
I decided to swap out my spark plugs today. I read in numerous places online that guys with 2008+ dodge rams and dakotas with the 4.7 have used the Bosch 7962 copper plug successfully in place of the FR8TE2 factory spec plug.
The FR8TE2 are $14 each at the closest jeep dealer to me. The Bosch 7962's are $1.19 each at my local napa. I also read that the coil boots can rip when you remove them since they seem to weld themselves to the porcelain on the plugs. I live 1.5 hours from a jeep or dodge dealer.
Tools:
1/4" ratchet
3/8" ratchet
3/8" long and short extension
1/4" long and short extension
5/8" thin wall spark plug socket
10mm socket
After you remove the air intake tubing and the airbox attached to the throttle body you will see this: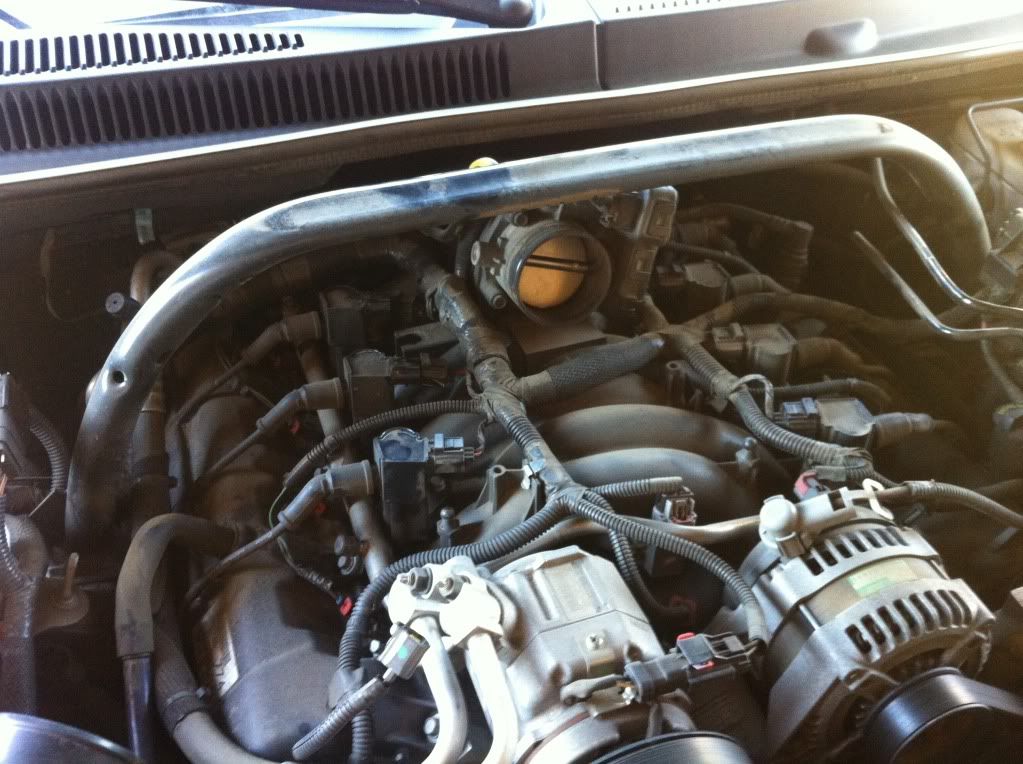 Coil pack:
1. Remove the electrical plug.
2. Remove the Secondary plug wire.
3. Remove the 10mm bolt that holds the coil pack down.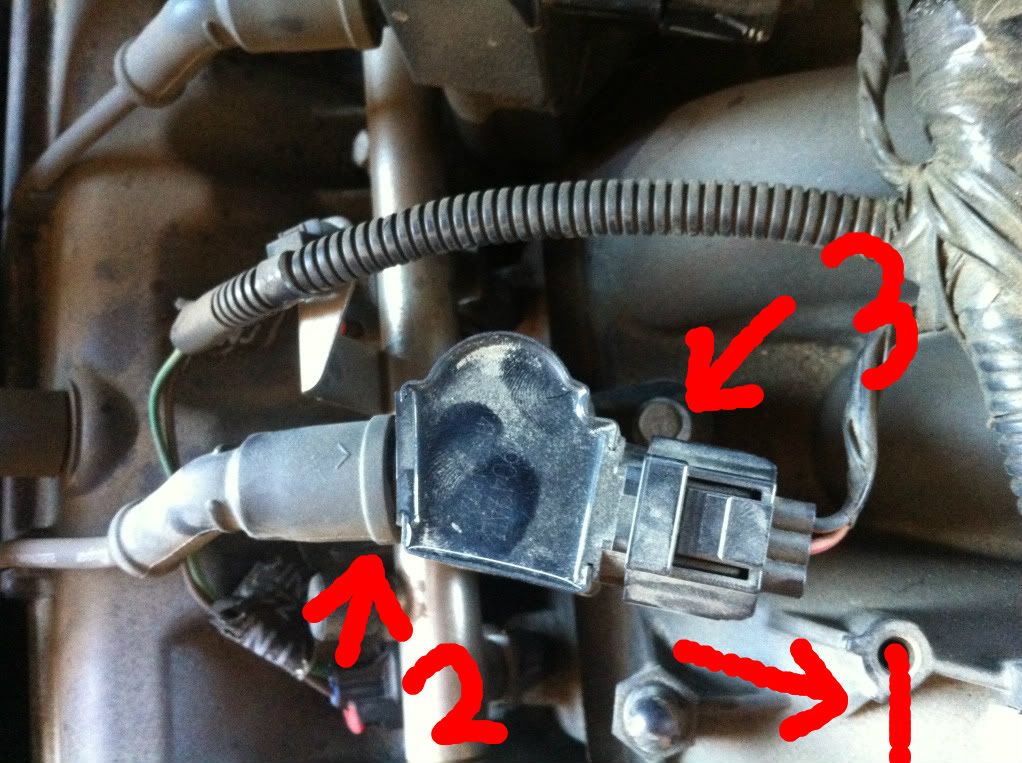 If you push down here with a screwdriver (lightly) and pull the plug it will slide off easliy.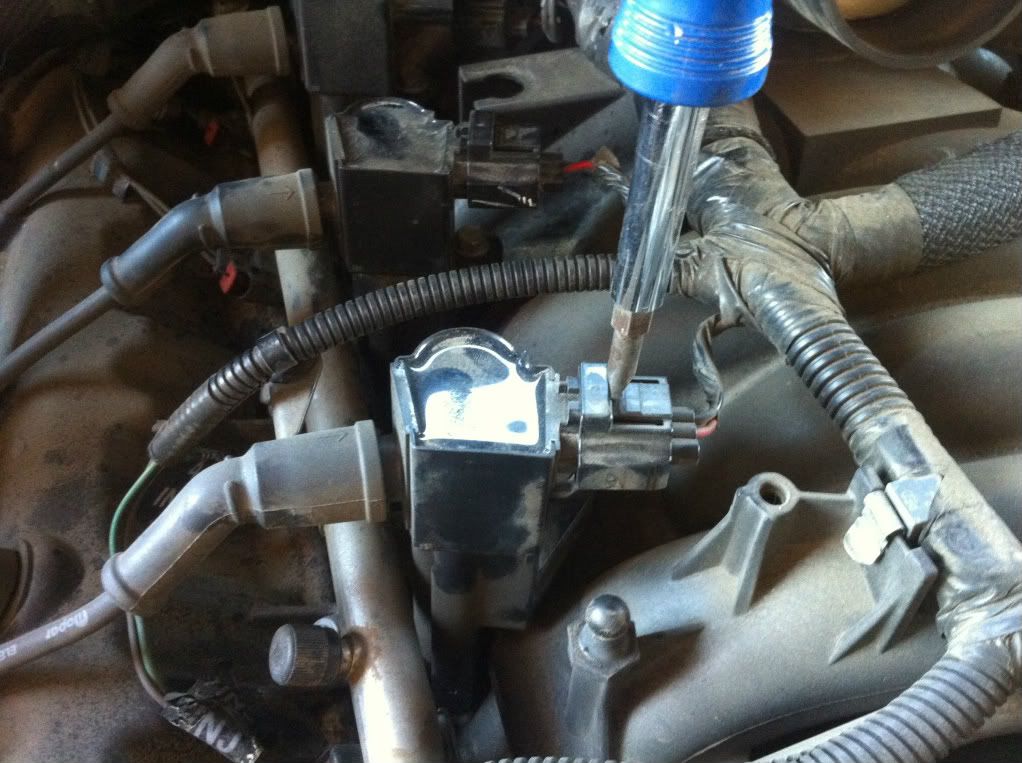 I wiggled and pulled the first coil up slowly. It popped right off with no drama and in one piece!!! Mine had some yellow spark plug boot grease in the boots.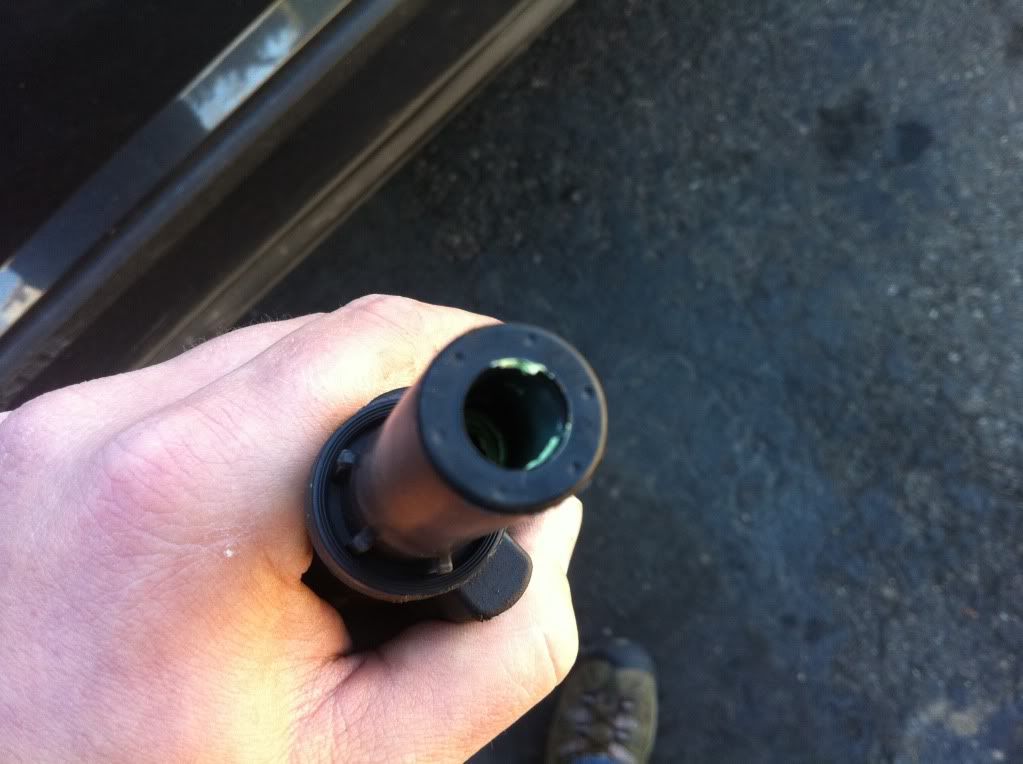 So add a bunch of new spark plug boot grease for the future.
Next you will need a thin wall 5/8" spark plug socket. I got lucky in that the 5/8" that I have is thin enough. It was thin enough for 6 of the 8 cylinder holes. I had to sand it down a bit to get it to fit #8 and #5.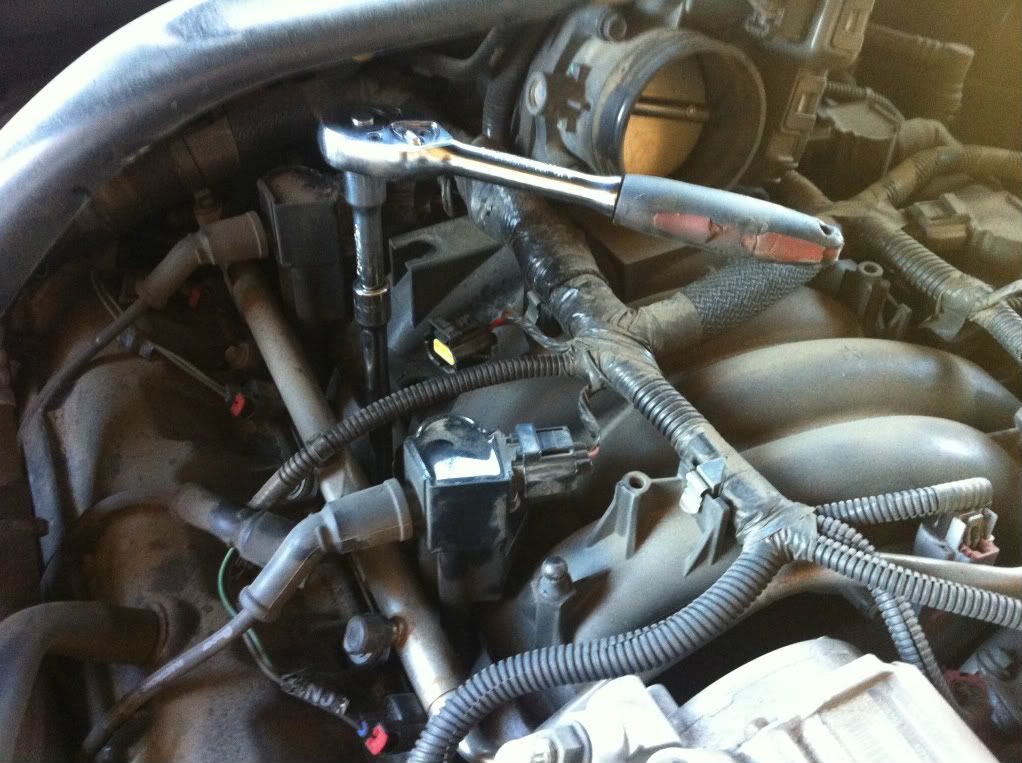 Plugs removed:
Top is the factory FR8TE2
Bottom is Bosch 7962
The old plugs were about .046 gap where the new ones were all right on .040 as spec'd. Not in bad shape though for 51k miles.
Without knowing the combustion chamber profile of the second gen 4.7 we really do not know how shrouded the shorter spark plug is or how far the longer plug sticks into the chamber.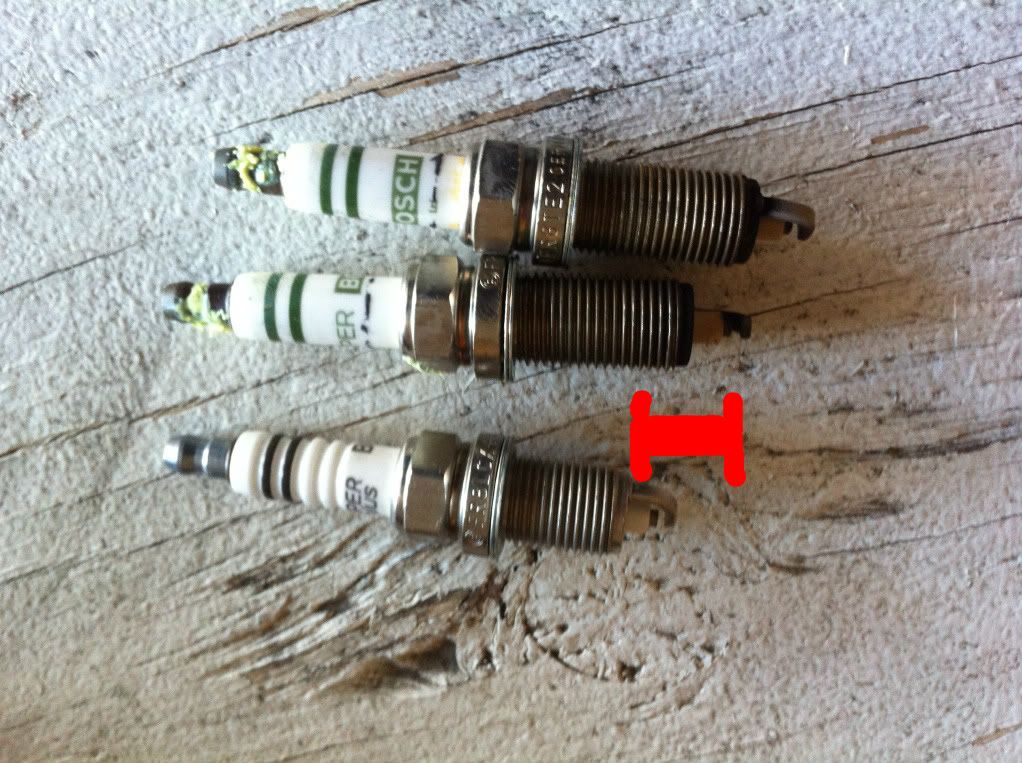 Coil Pack in one piece:
Tighten the new plugs to 20 ft lbs.
Reinstall in reverse. Plug #8 (furthest rear, passenger side) is a real pain though. Everything under the hood of this thing is sharp and black. so be prepared for some skinned knuckles.
I took the jeep out for a drive 20 miles east of town to make sure it was running ok with the new plugs. It felt like it was slightly down on power at first. I removed the negative batt cable in this process so maybe it needed to relearn some parameters. In my 40 mile shakedown I was getting 22-23 mpg average out there and back and all the normal power was there. It idles smoother now too.