Needed a place to drop pictures and mod updates so here we go!
2007 Jeep Grand Cherokee WK
Laredo w/Rocky Mountain Package
Day 1 of ownership.
1st mod was the grille. A few of the factory slats were broken when I bought it. Dealership hadn't replaced it. So I found the metal mesh mod on here.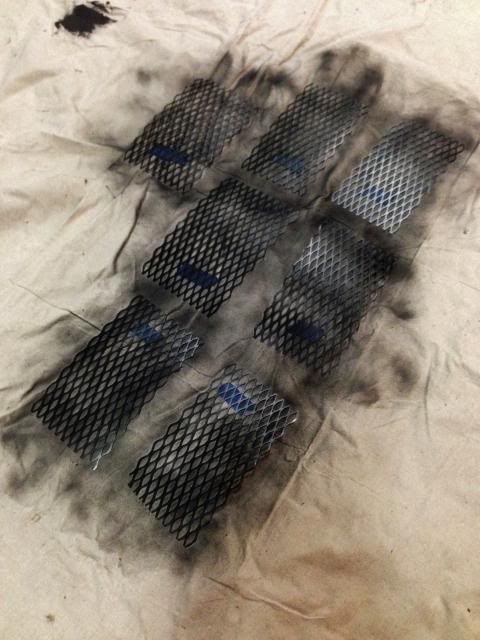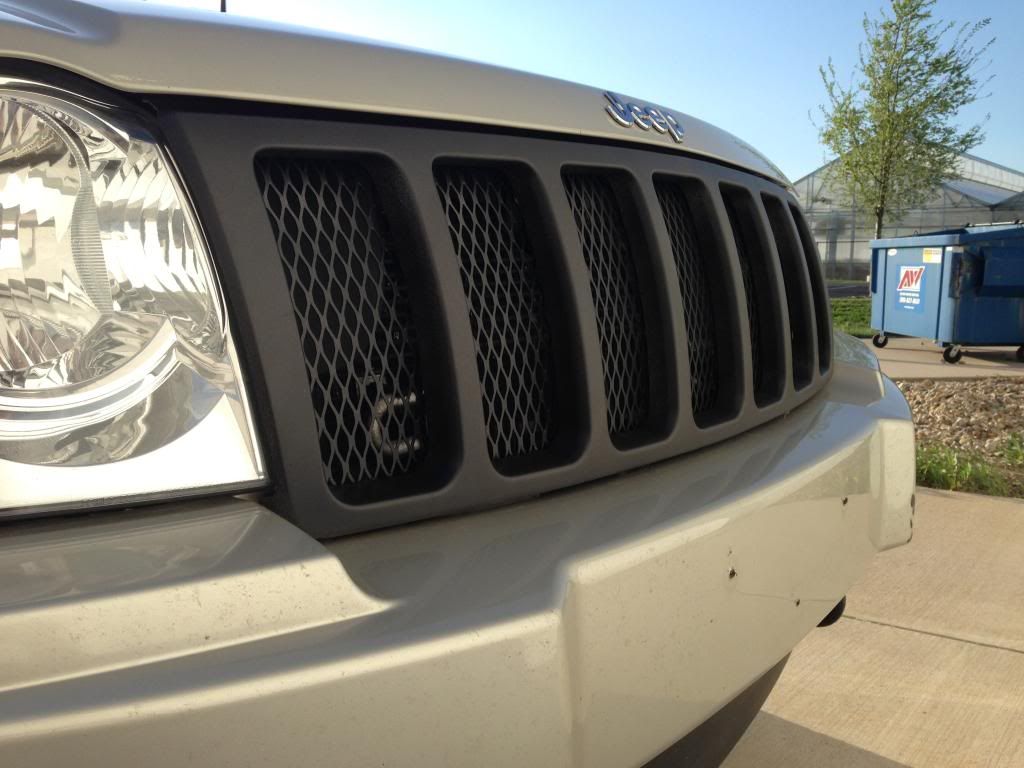 I then debadged the rear hatch. Looks clean! I also put some VHT nightshade on the taillights but I masked out the reverse lamps.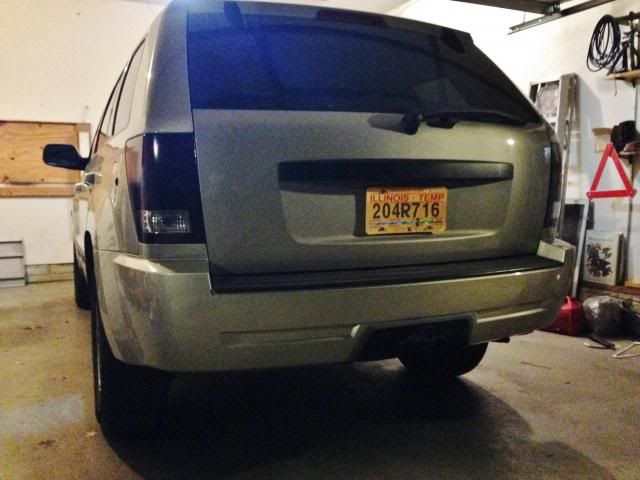 Next up was plasti-dip on the factory wheels.
Since I use to work at Best Buy and still have my discount, I bought the iSimple aux adapter for the radio. I actually like the stock radio since I have Sirius/XM Satellite radio and it's the Boston sound system. Decided to mount the jack on the trip near the drivers footwell.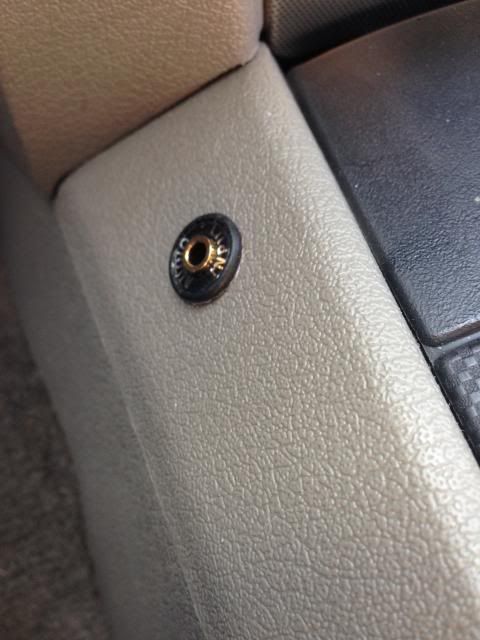 Moved to Idaho for the military. Joined a local 4x4 club and spent a Saturday taking it out on the trails. For a stock Jeep, it handled itself well.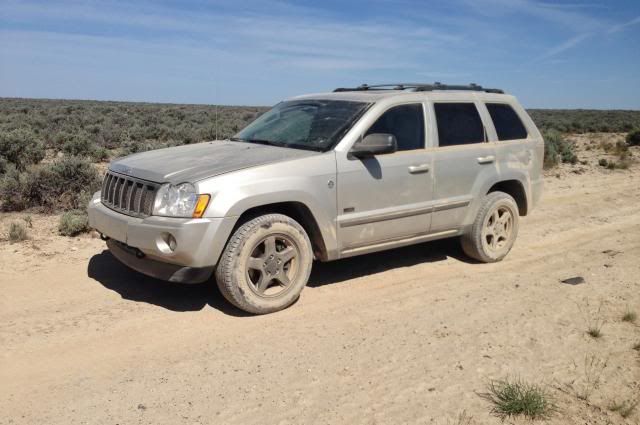 Upgraded the rims and tires to some Wrangler take offs. While they are only 255s, I plan on upgrading to 265s soon.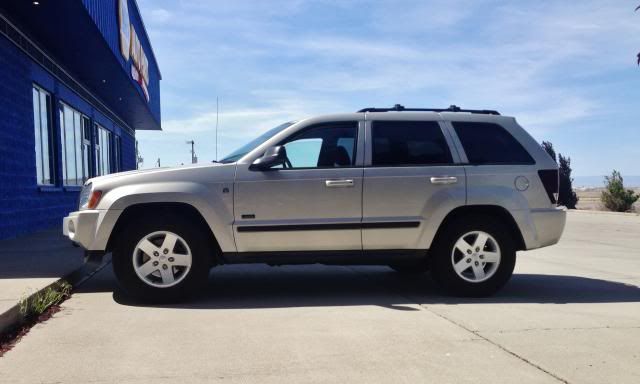 New tire height next to a stock WK. Not much difference.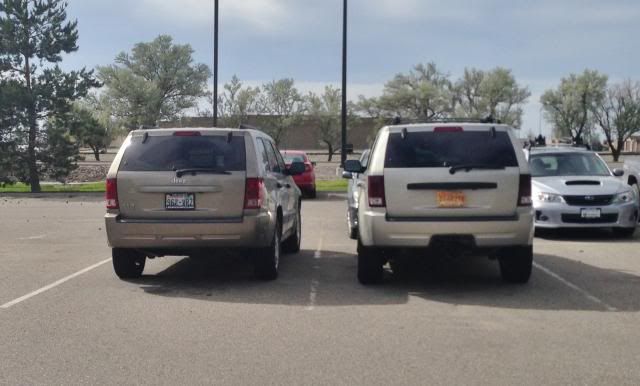 I have an appointment to get the 2" Rough Country lift installed this week. Roof rack, bumper guard and various other additions are on the list.