Out with the old and in with the new! JBA 6" coils, Rustys LCA's and track bar, new isolators, new Raybestos front LCA's.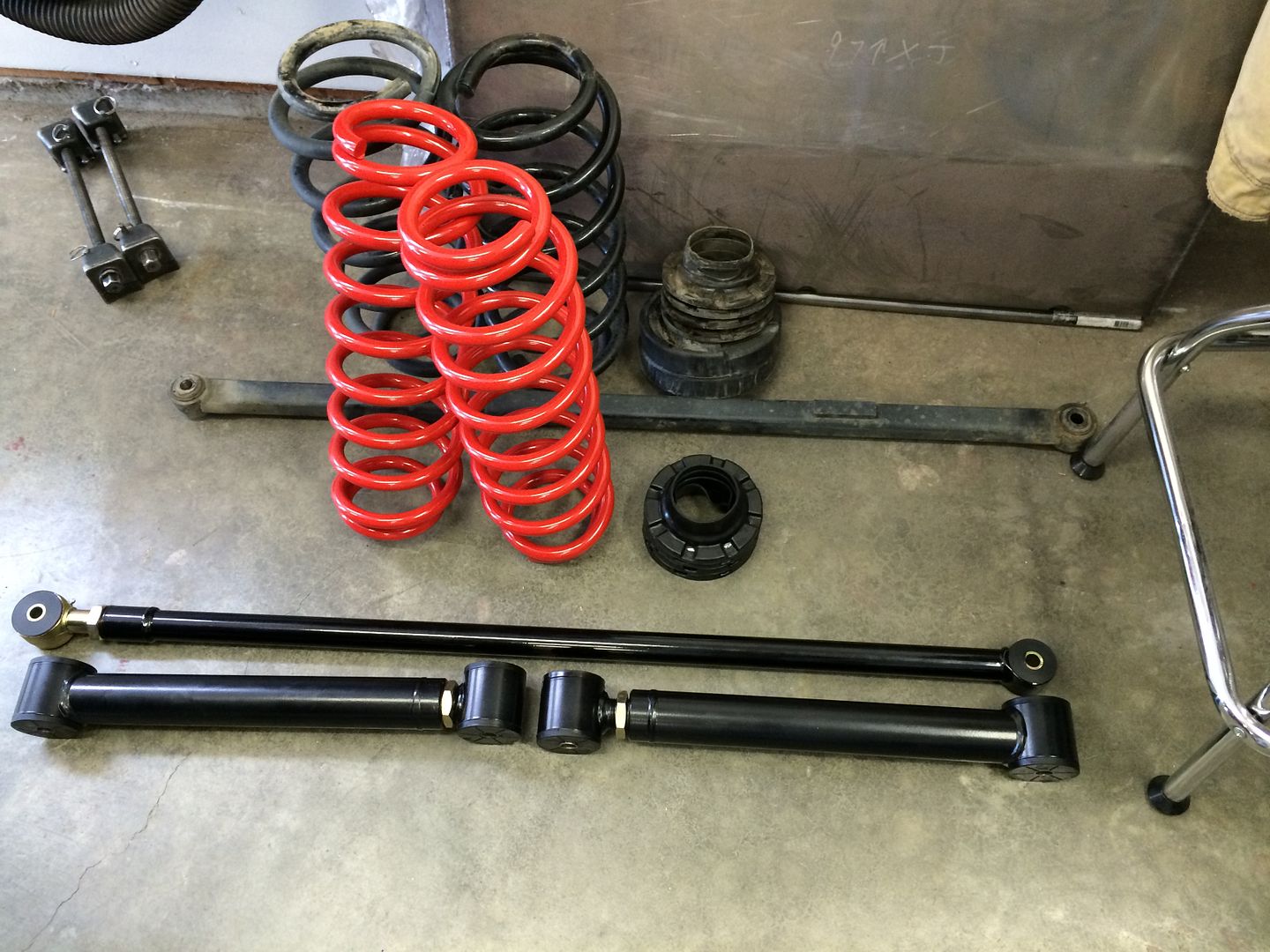 At full droop my HID level sensor would bind and pull apart. I solved the problem by adding an inch to the lever.
The ELSD wiring also needed to be extended: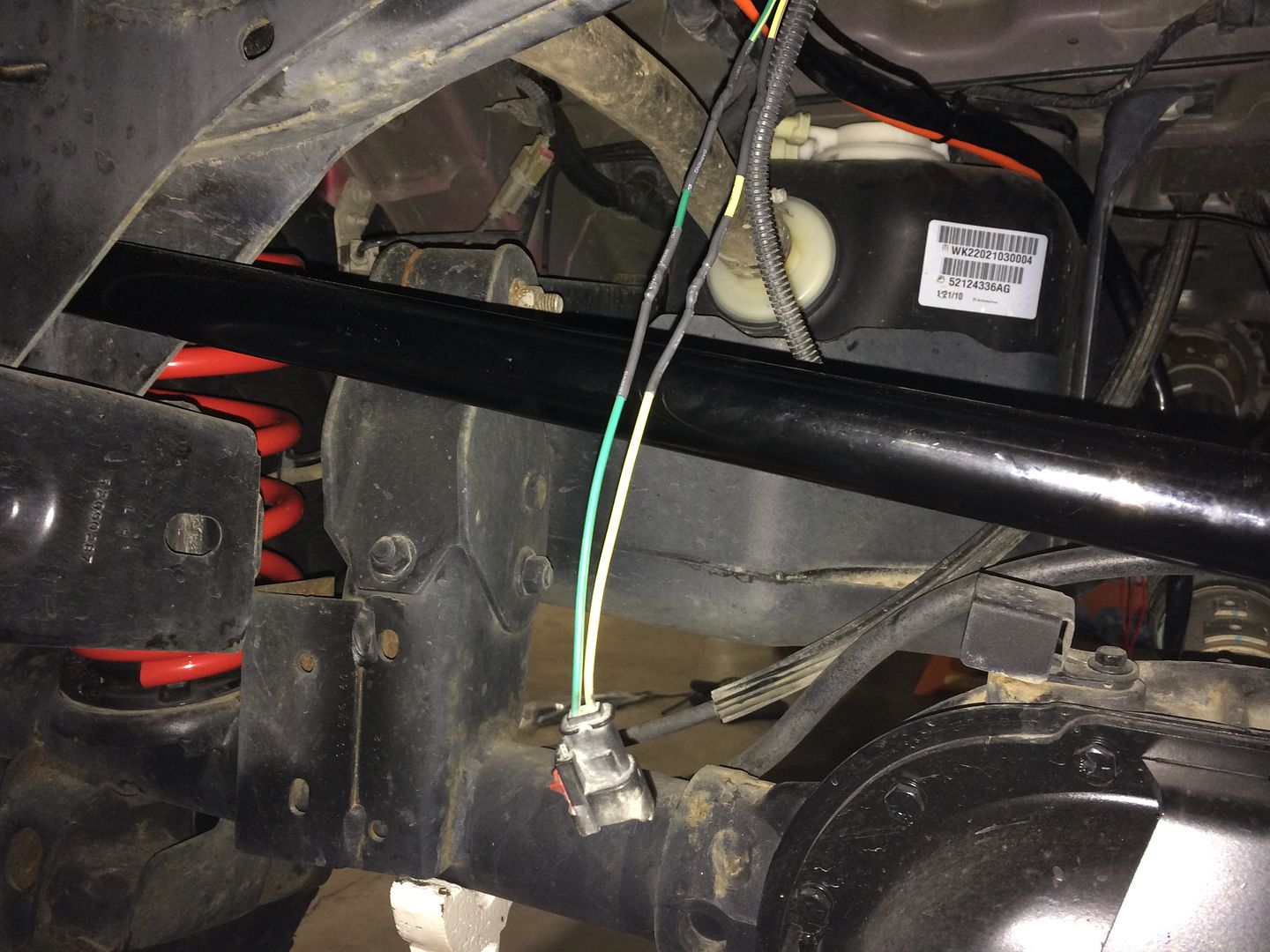 Time to finish up the OBA install. I decided to have the fitting located under the hood for ease of use. This required getting the air line into the engine bay. Because it comes within a half of an inch to the exhaust system, i first wrapped the line and wires with aluminum foil followed by some heat reflective wrap. I think it'll hold up!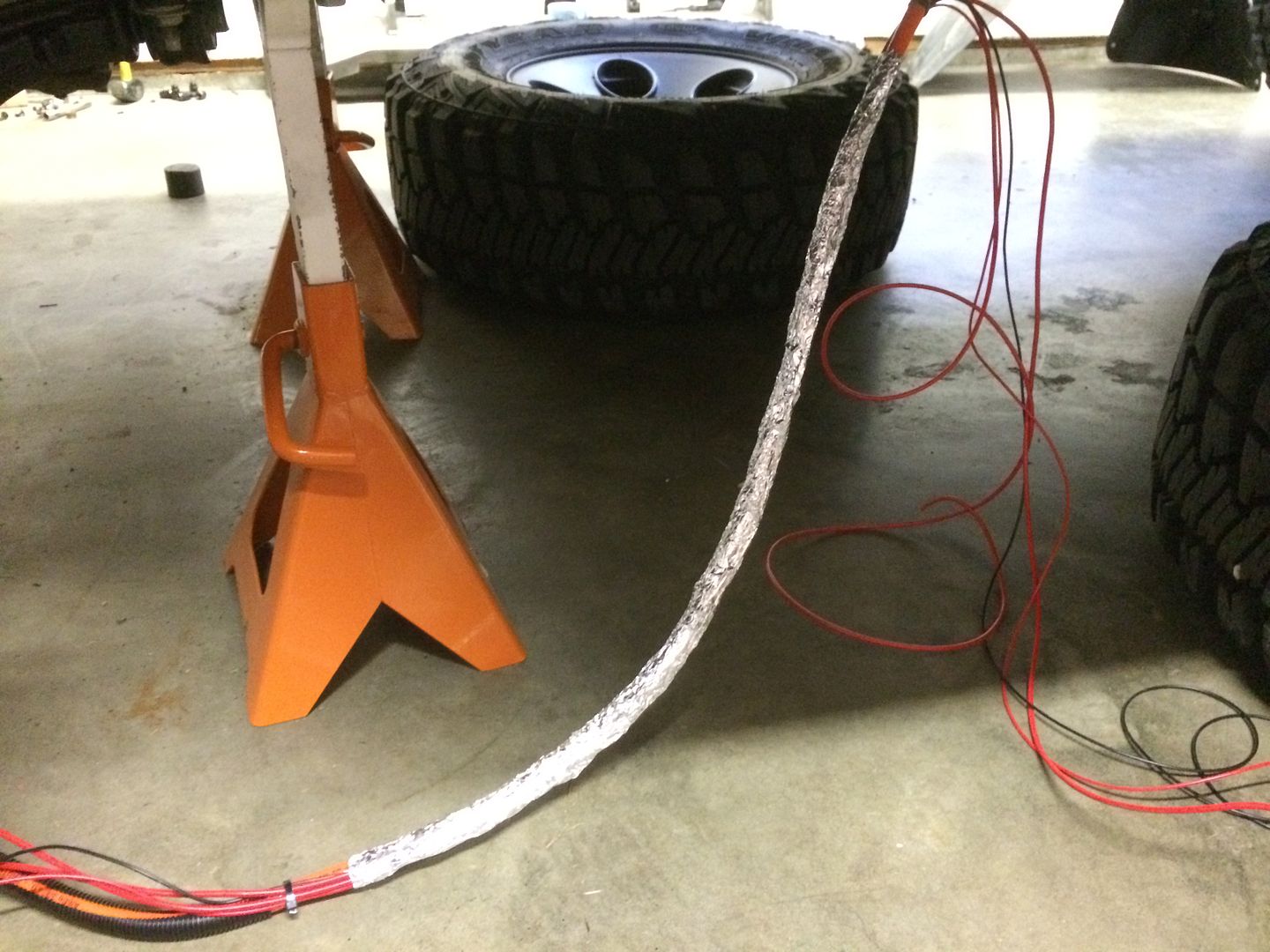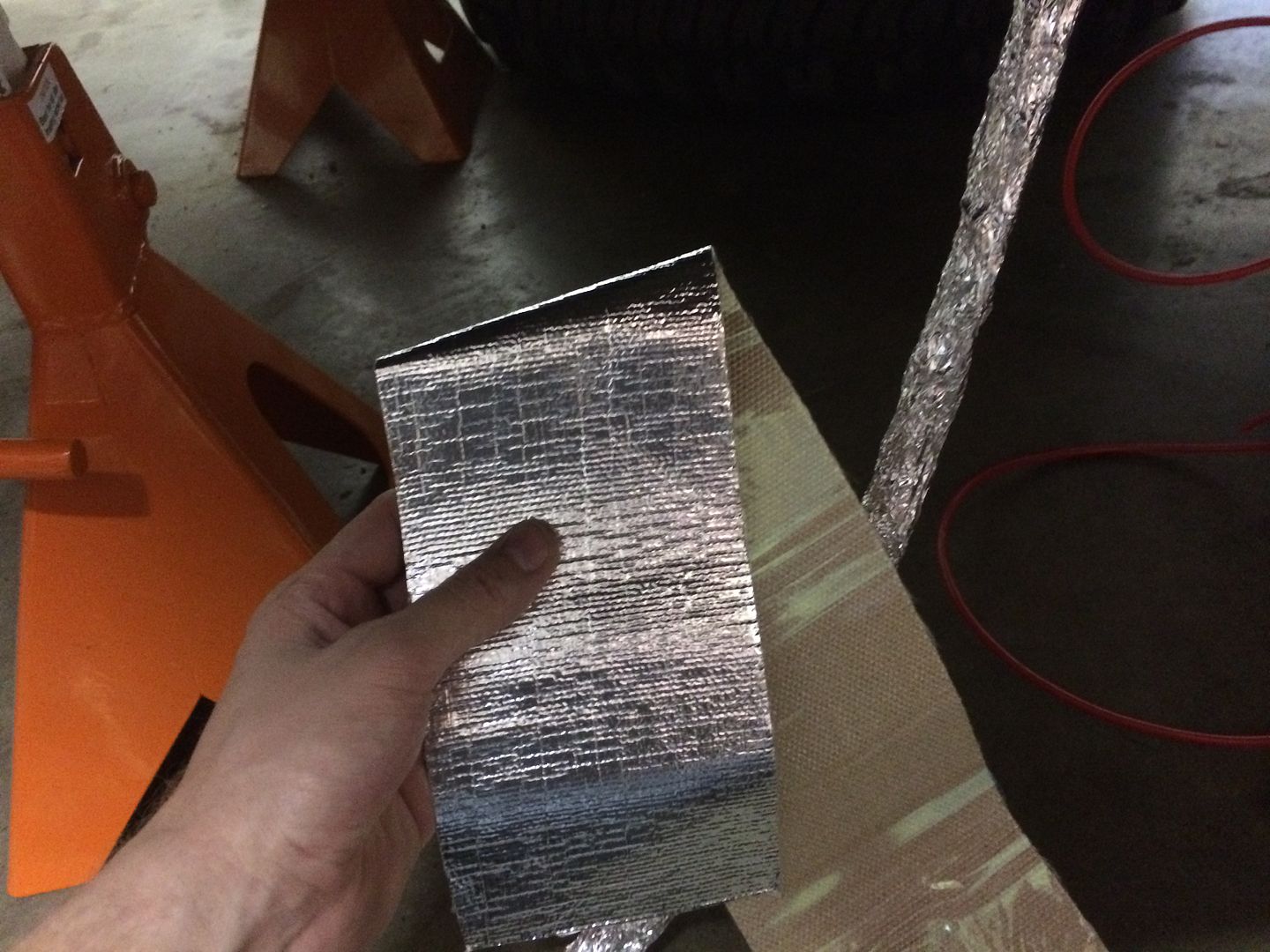 I decided to make a bracket to hold the air fitting and the connector for my winch control. I ended up buying a second winch control and replacement connector to cut up to use as a extension seeing as my solenoid was inaccessible behind the bumper.
The bracket in bare aluminum: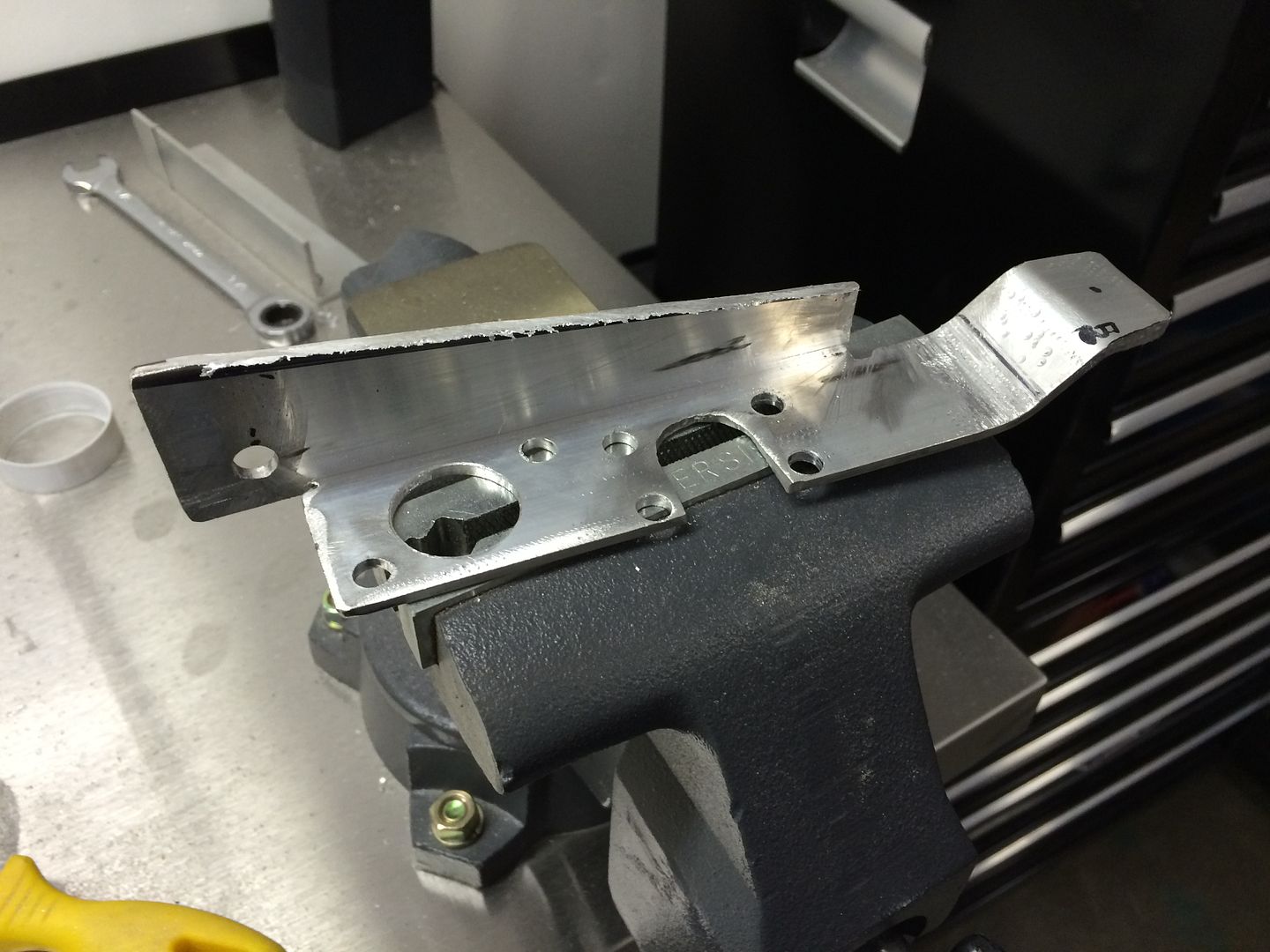 Soldering up the winch remote connection: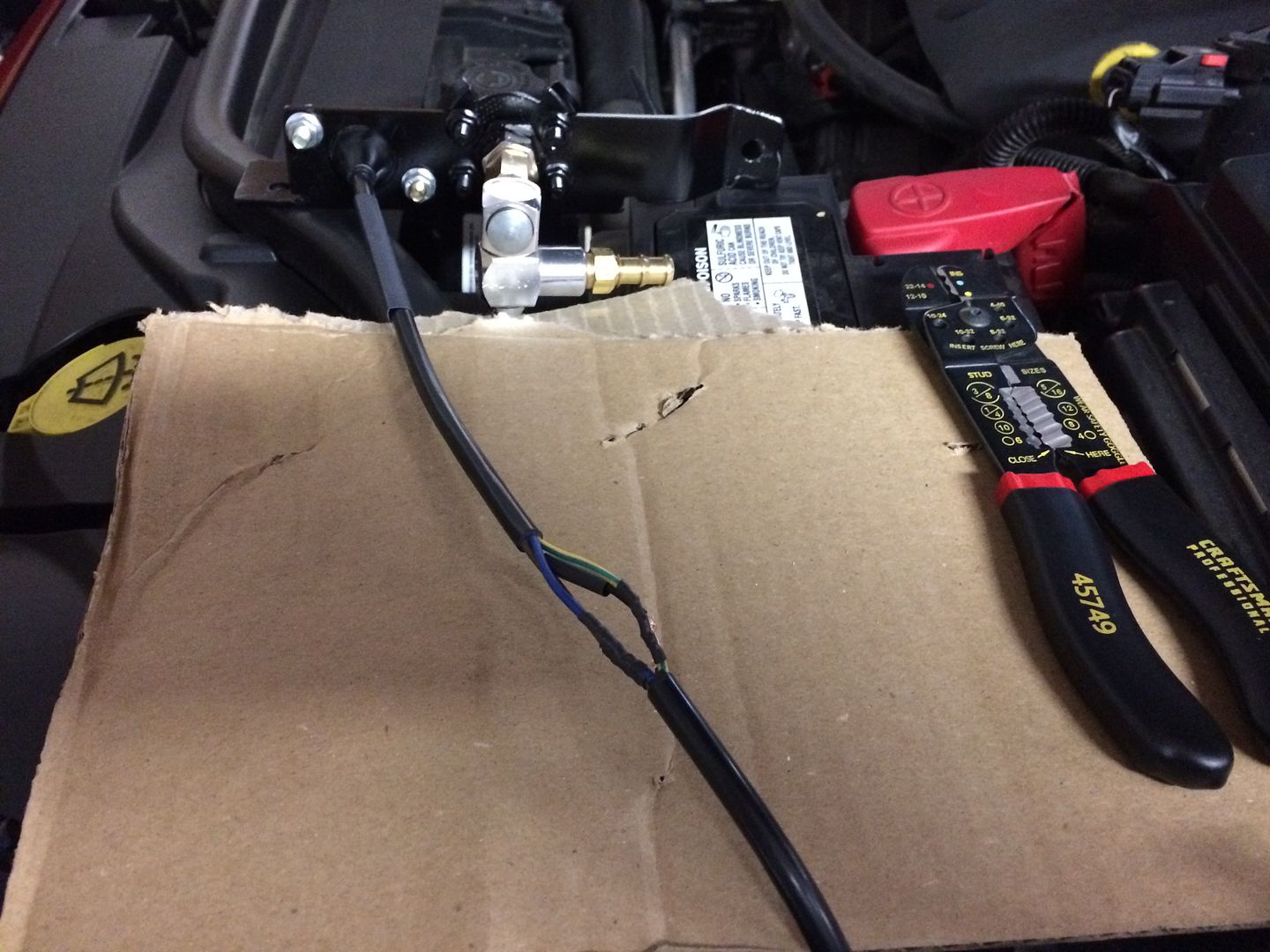 I love heat shrink, looks so much more professional: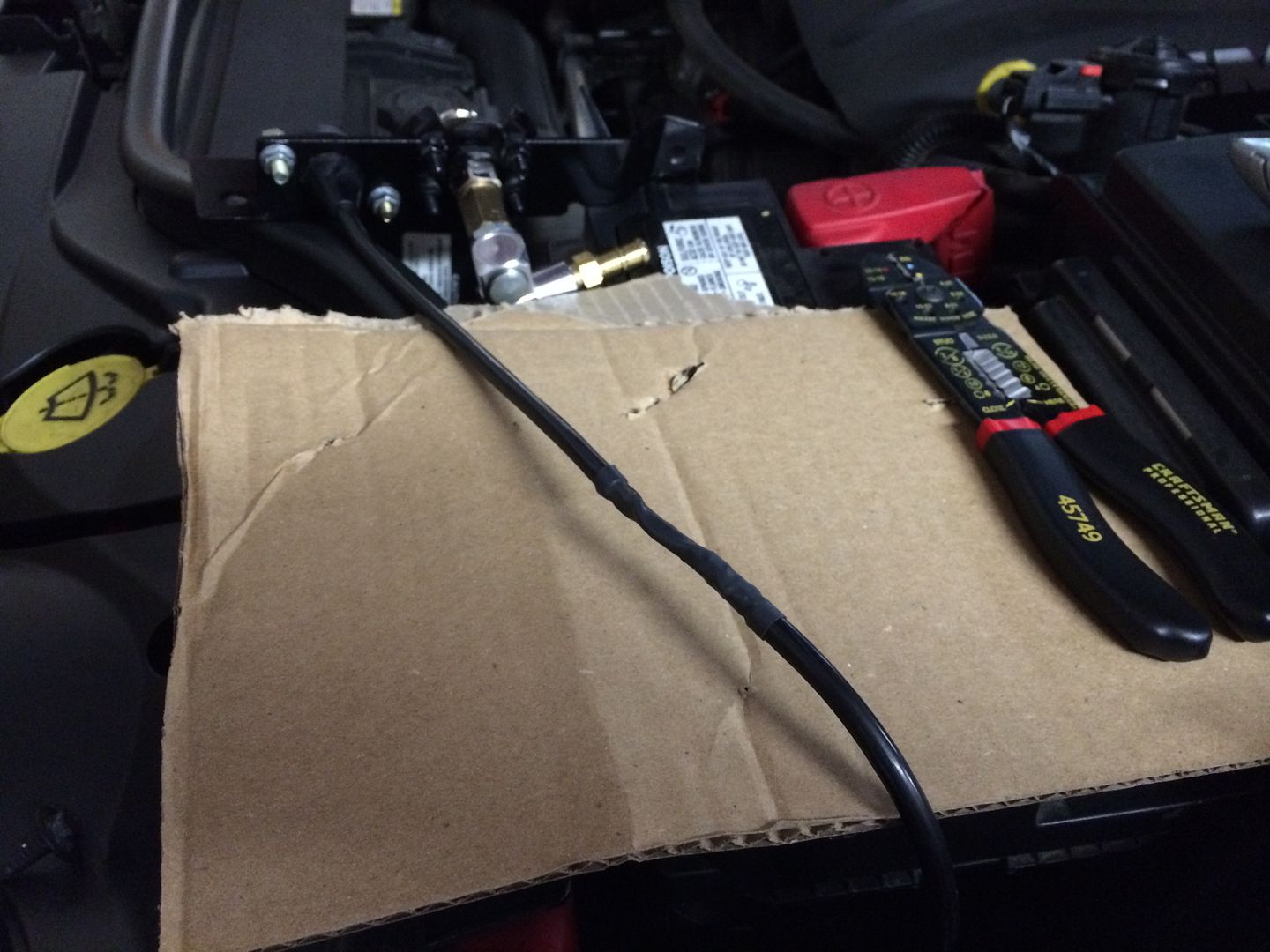 Everything hooked up: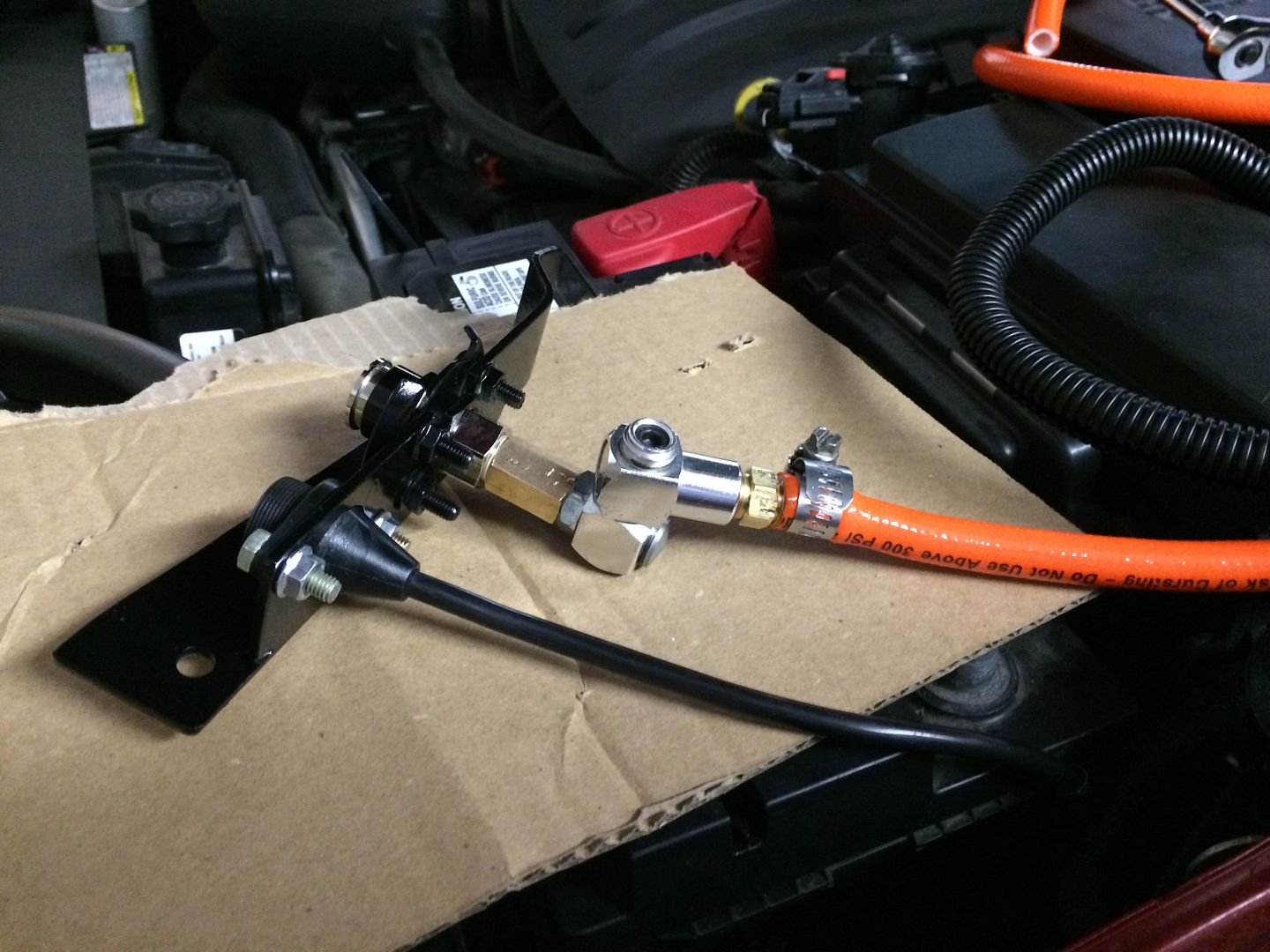 Mounted up: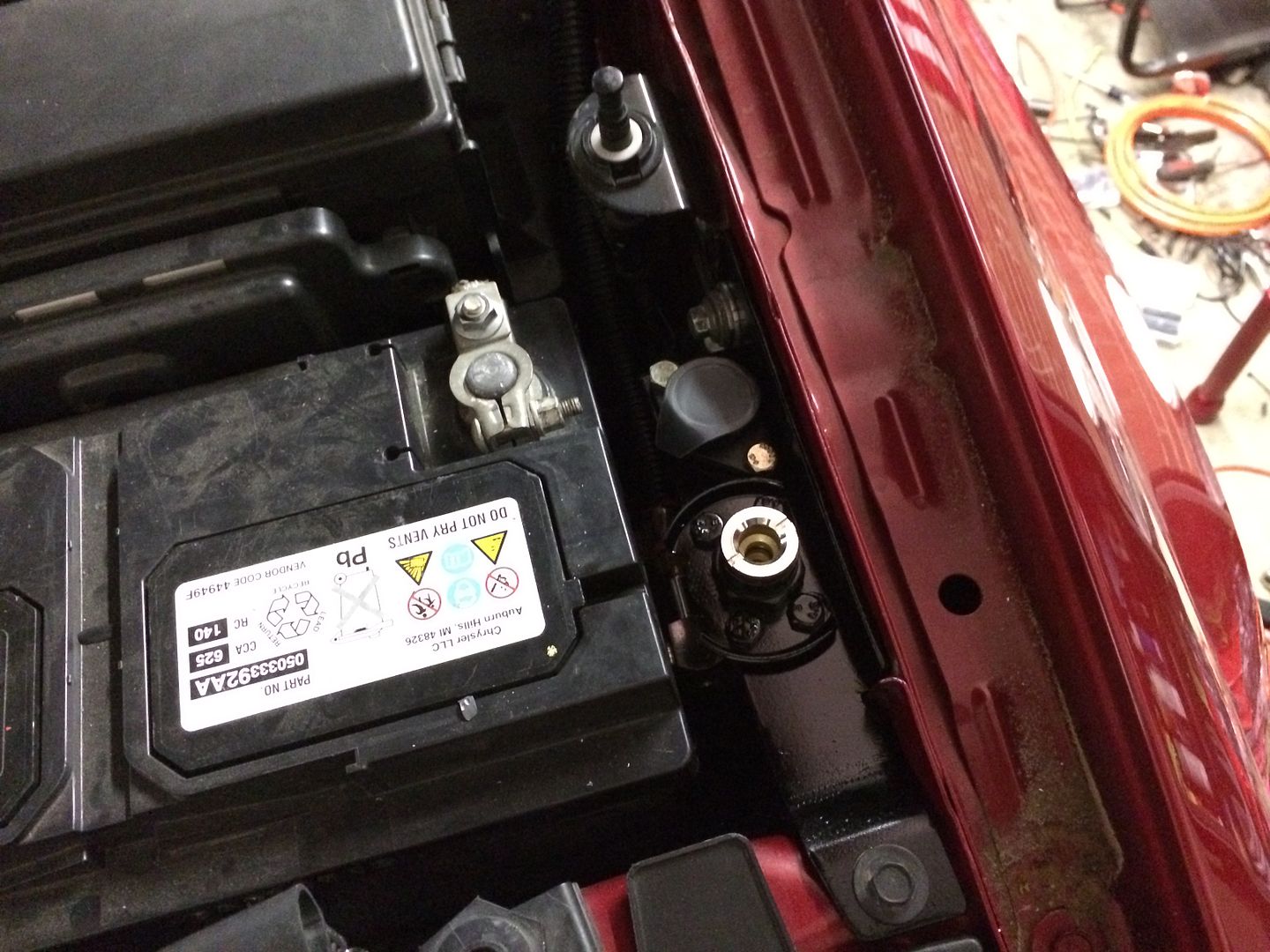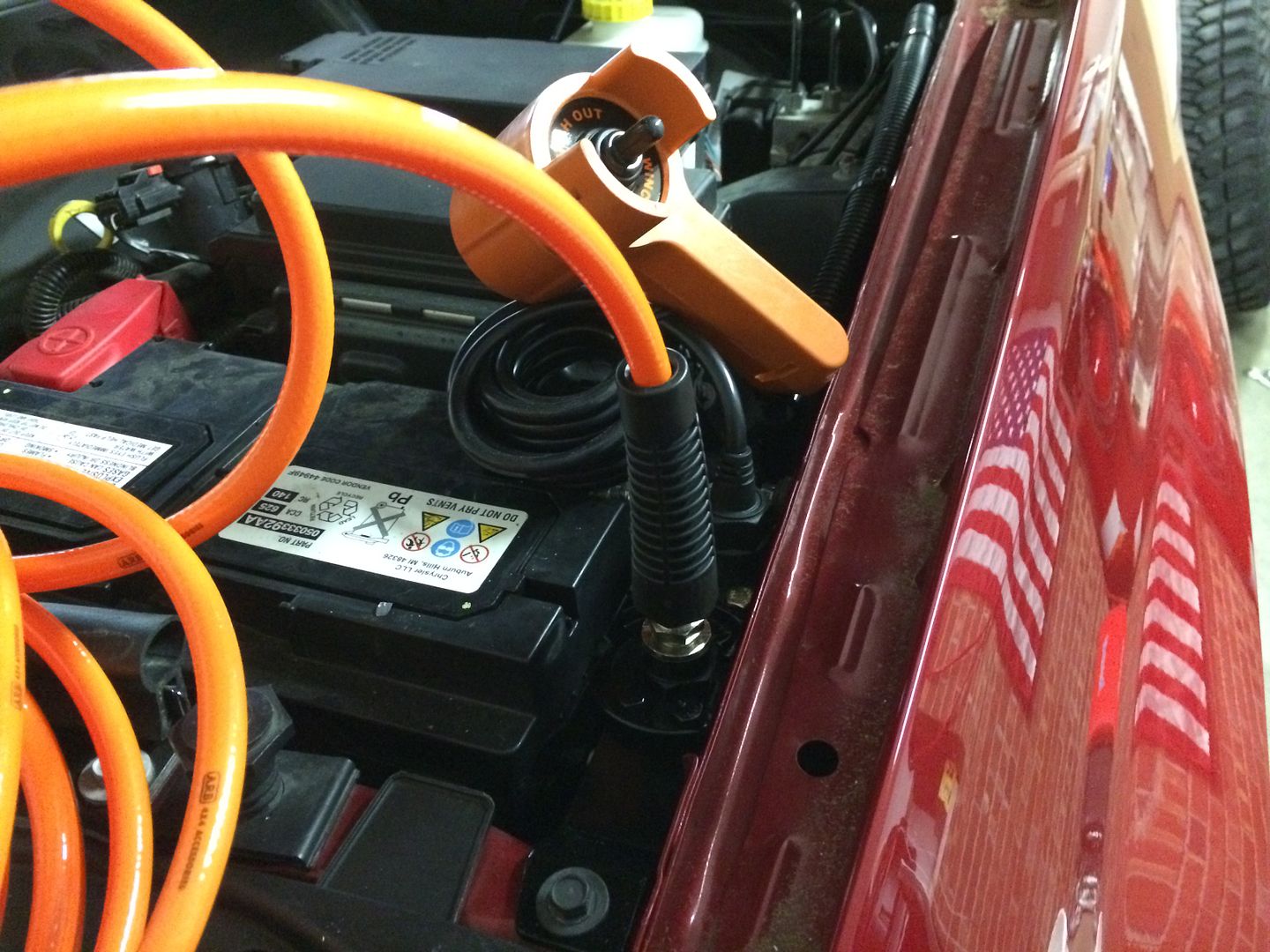 I had to find a new air chuck for my tire inflator due to the recessed valve stems on my AEV wheels. I found a real slick push on pull off chuck that fits like a glove:
Installed an antenna mount: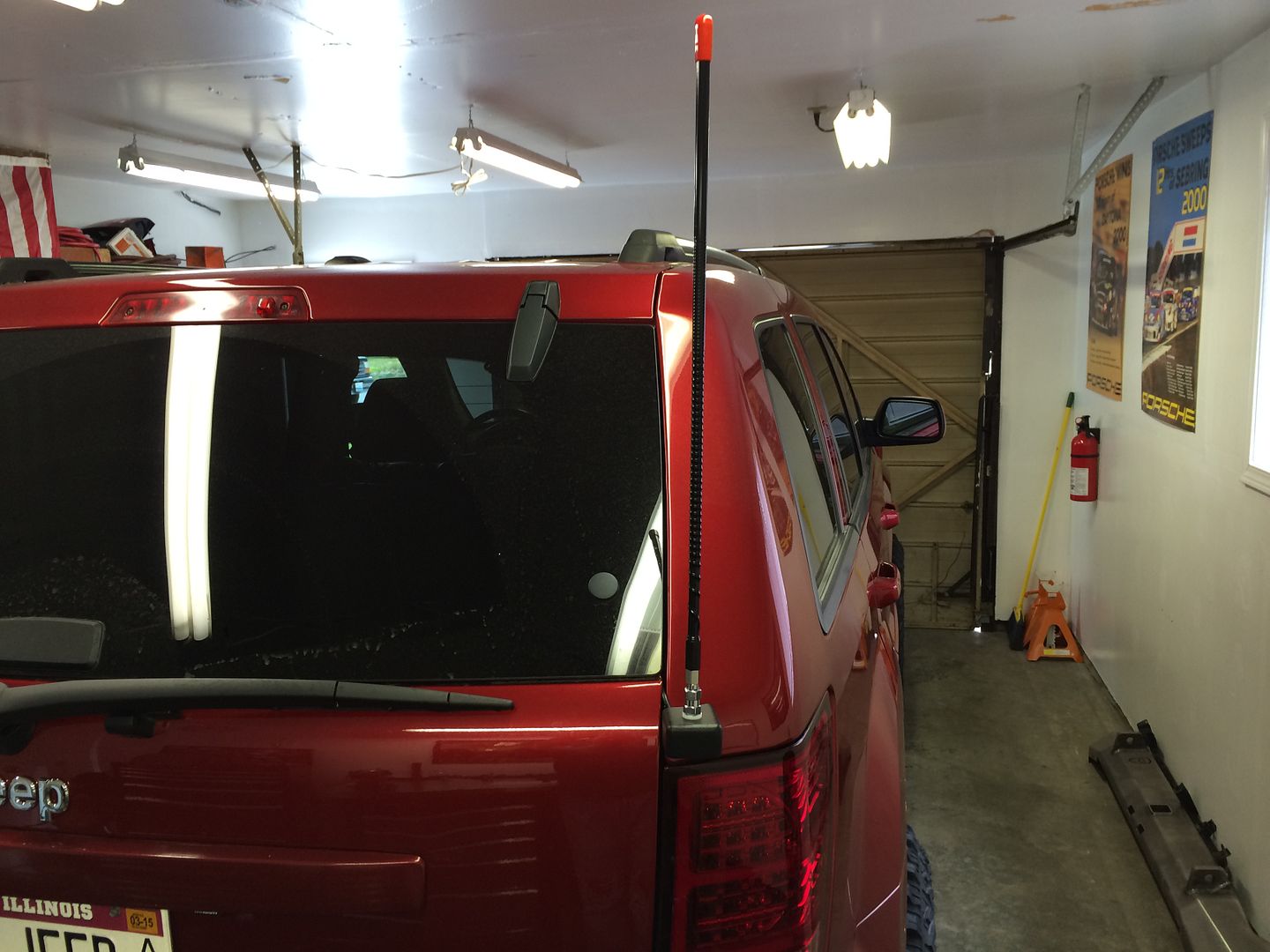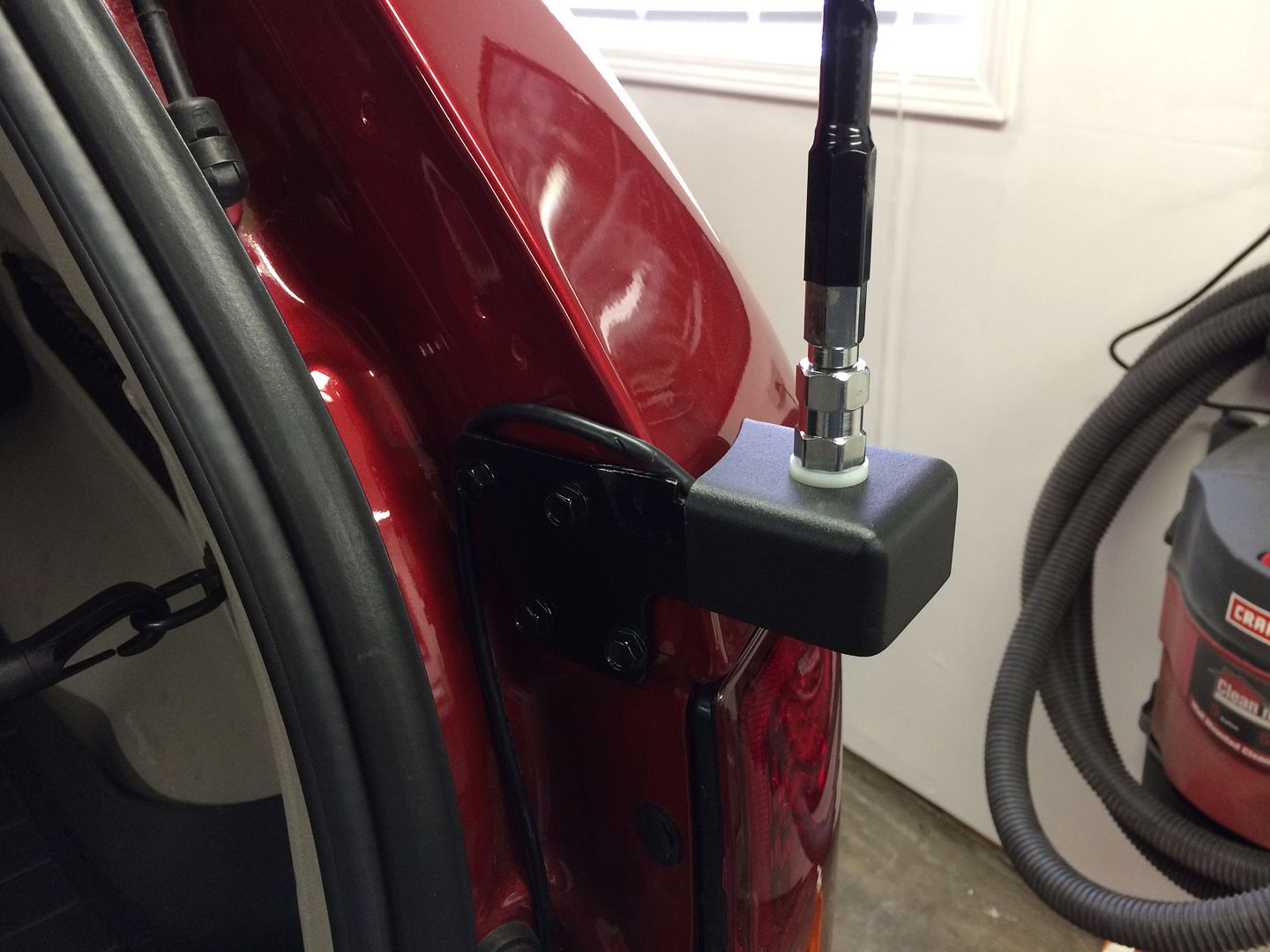 The antenna will most likely be removed for daily driving.
On to the electrical side of the house:
The most awkward spot to solder wires: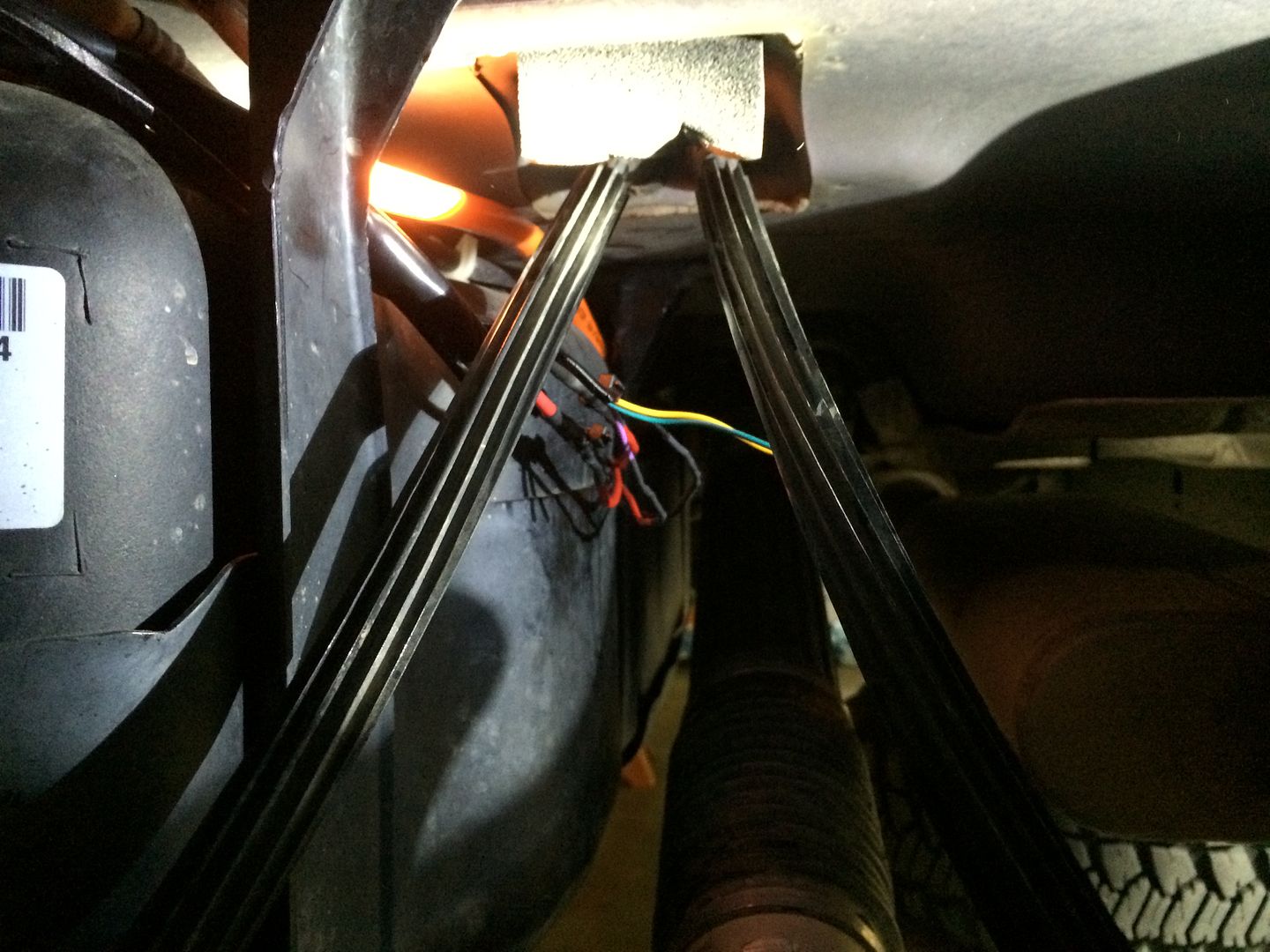 Testing everything out: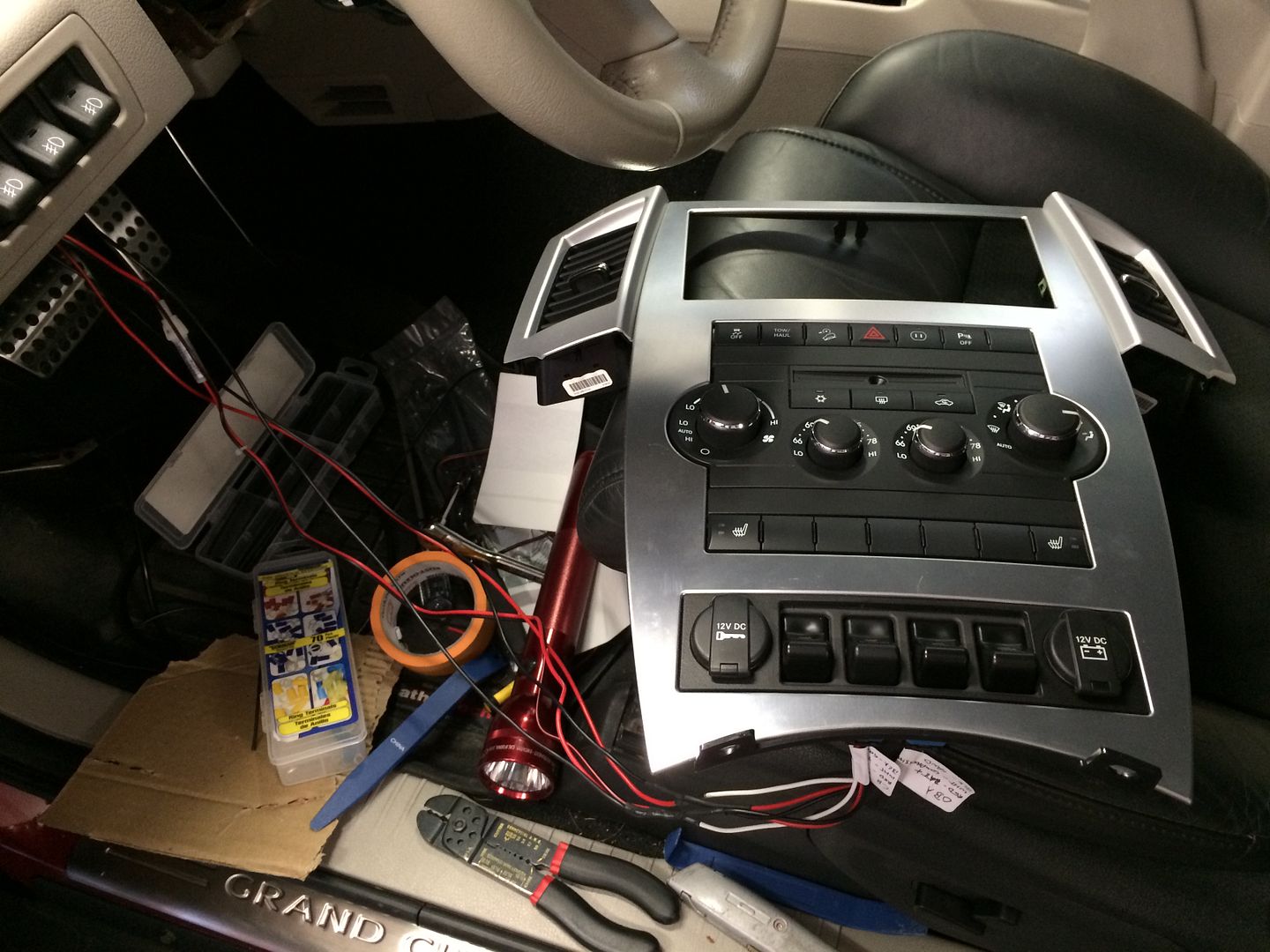 Cool reflection on the fender: