Lots of new stuff!
PIAA LED fog lights:
They are a little small for the opening, but I'm liking it more and more. I may build a filler panel someday.
I painted the rear diff guard black to blend in a little better and switched to black D-rings:
Parts ready to go on: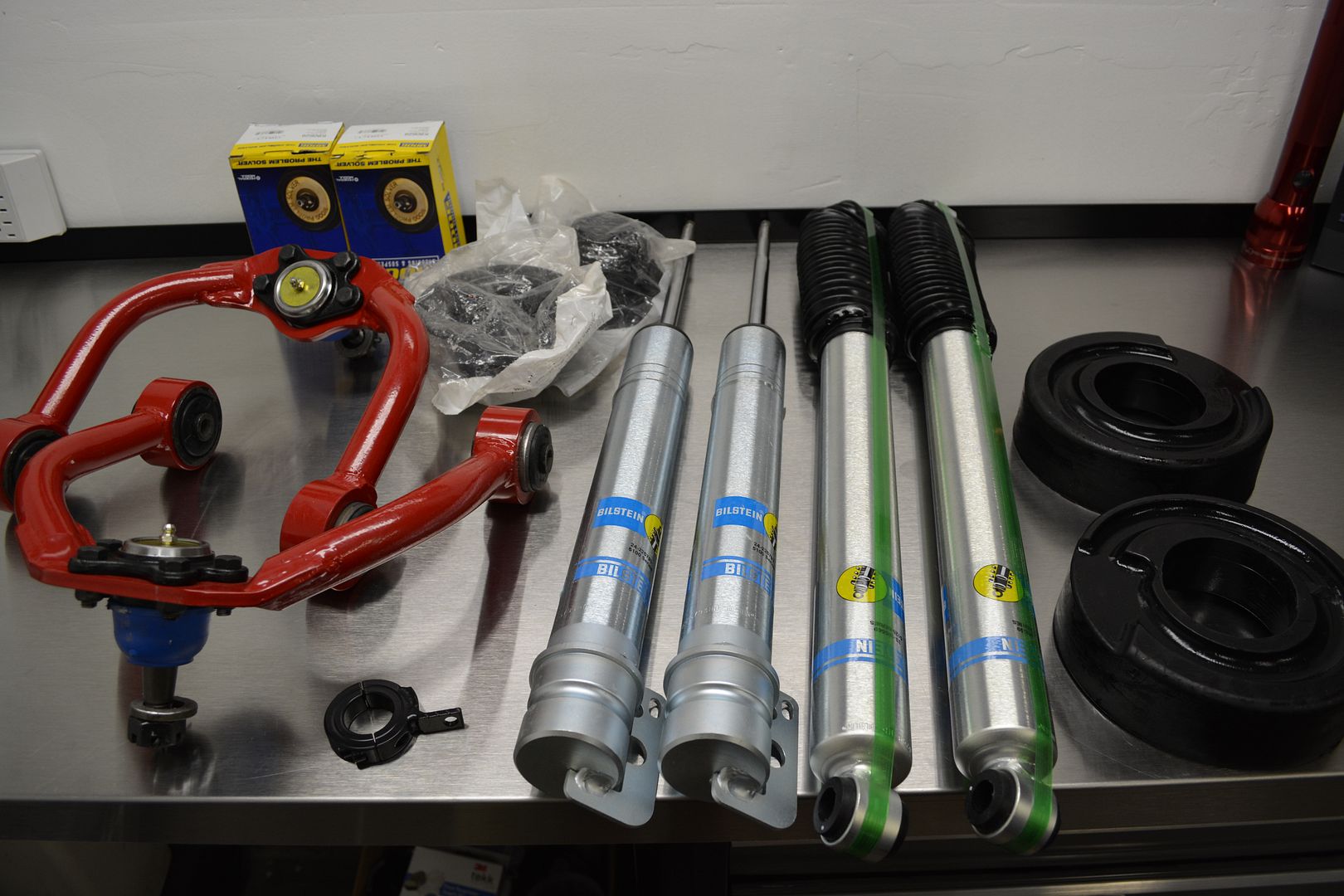 Getting started: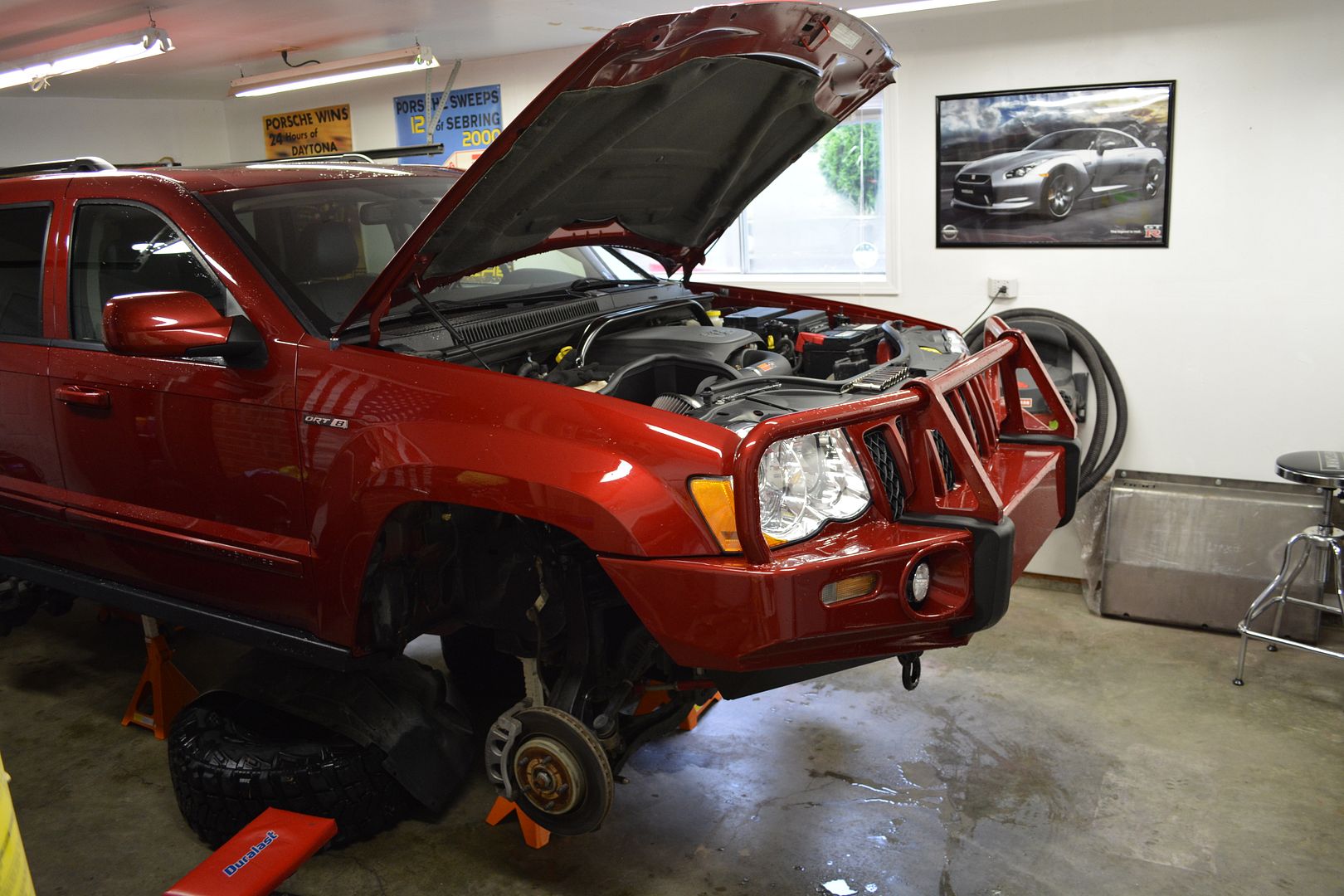 Bilteisn 5100's:
I decided to add 1" overall (this plus the 4" SL = 5"). I chose the 1.5" lift option and got rid of my rustys .5" spacers that I had previously installed:
Front end done!
This picture shows how far out on the JBA arm I installed the auto-leveling mount for the factory HIDs. I did this to prevent binding at full suspension droop. It seems to be working just fine out there and only required minor re-aiming:
To add 1" to the rear I started with some rustys spacers and cut them down:
Complete: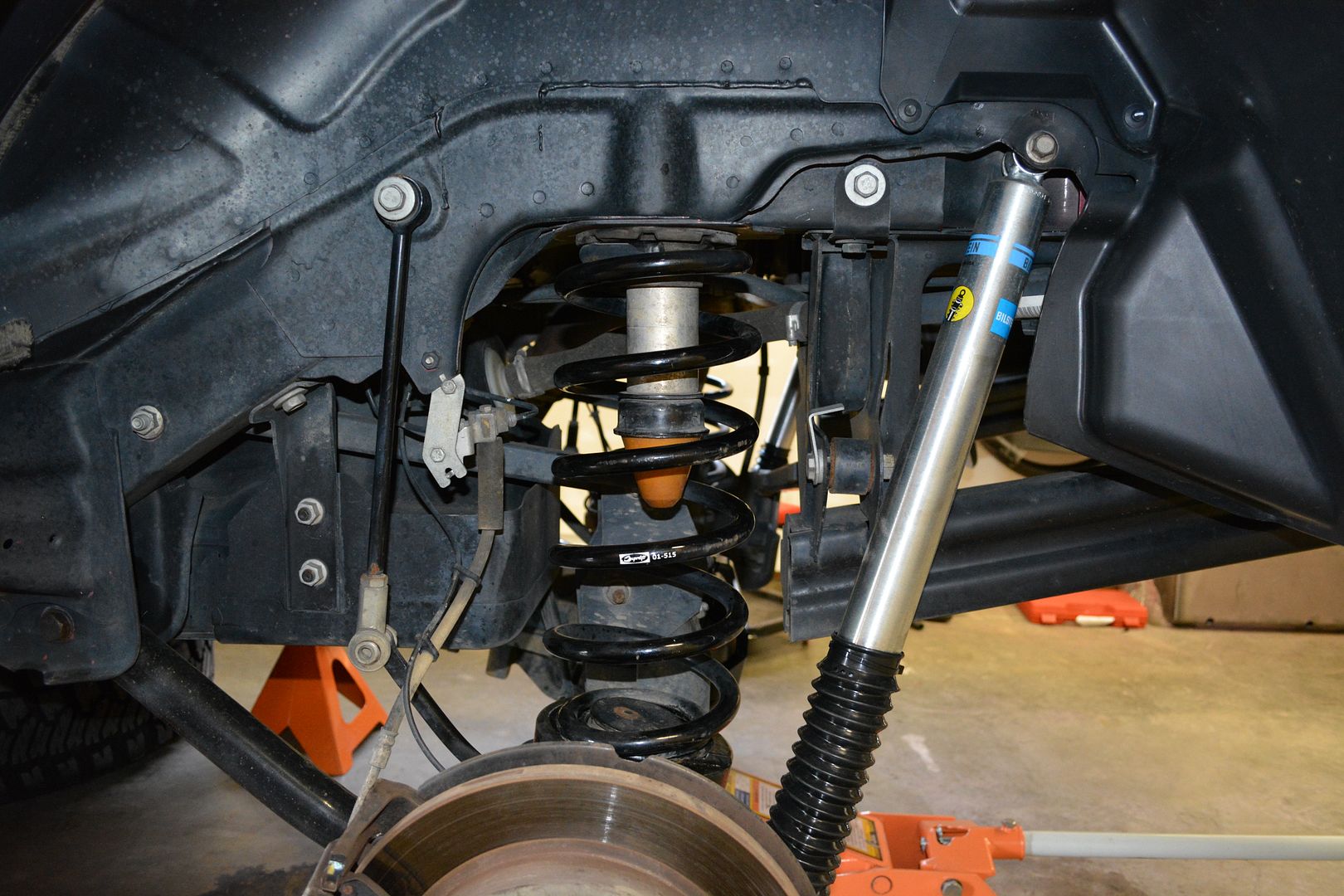 And finally the much needed solution to the tire not fitting underneath! A custom Detours Knucklebone tire carrier. I somehow managed to not get a picture before installation. Oh well: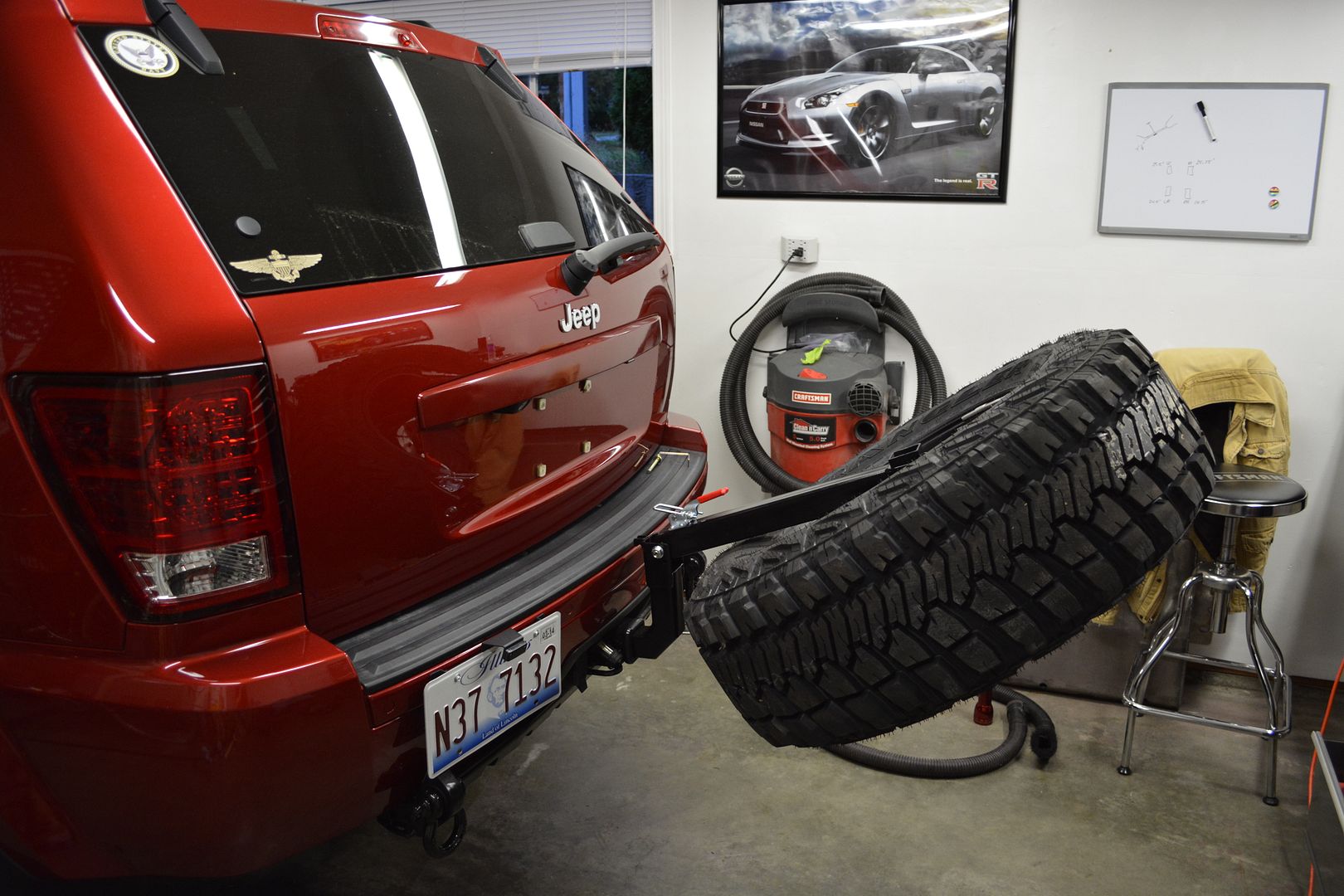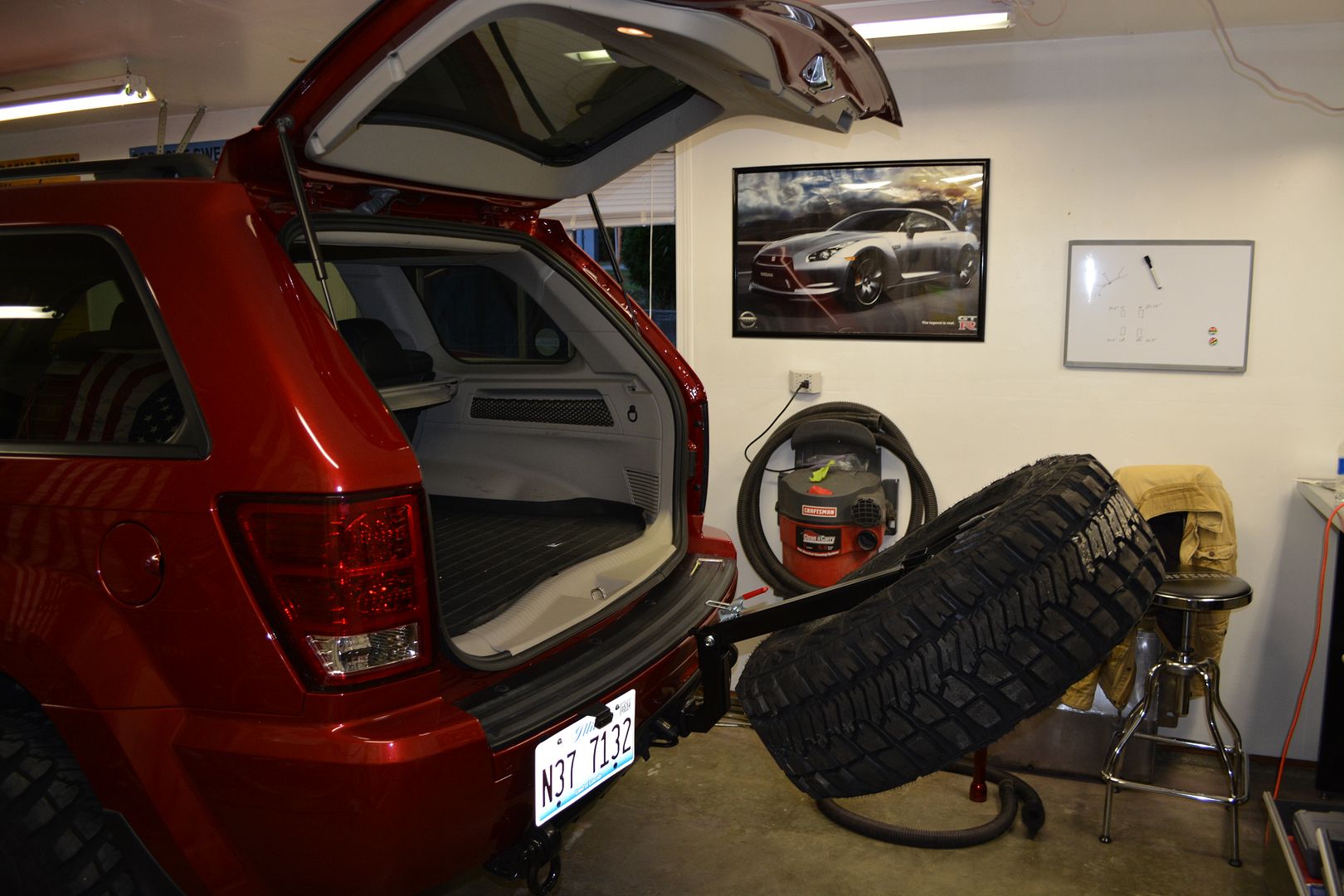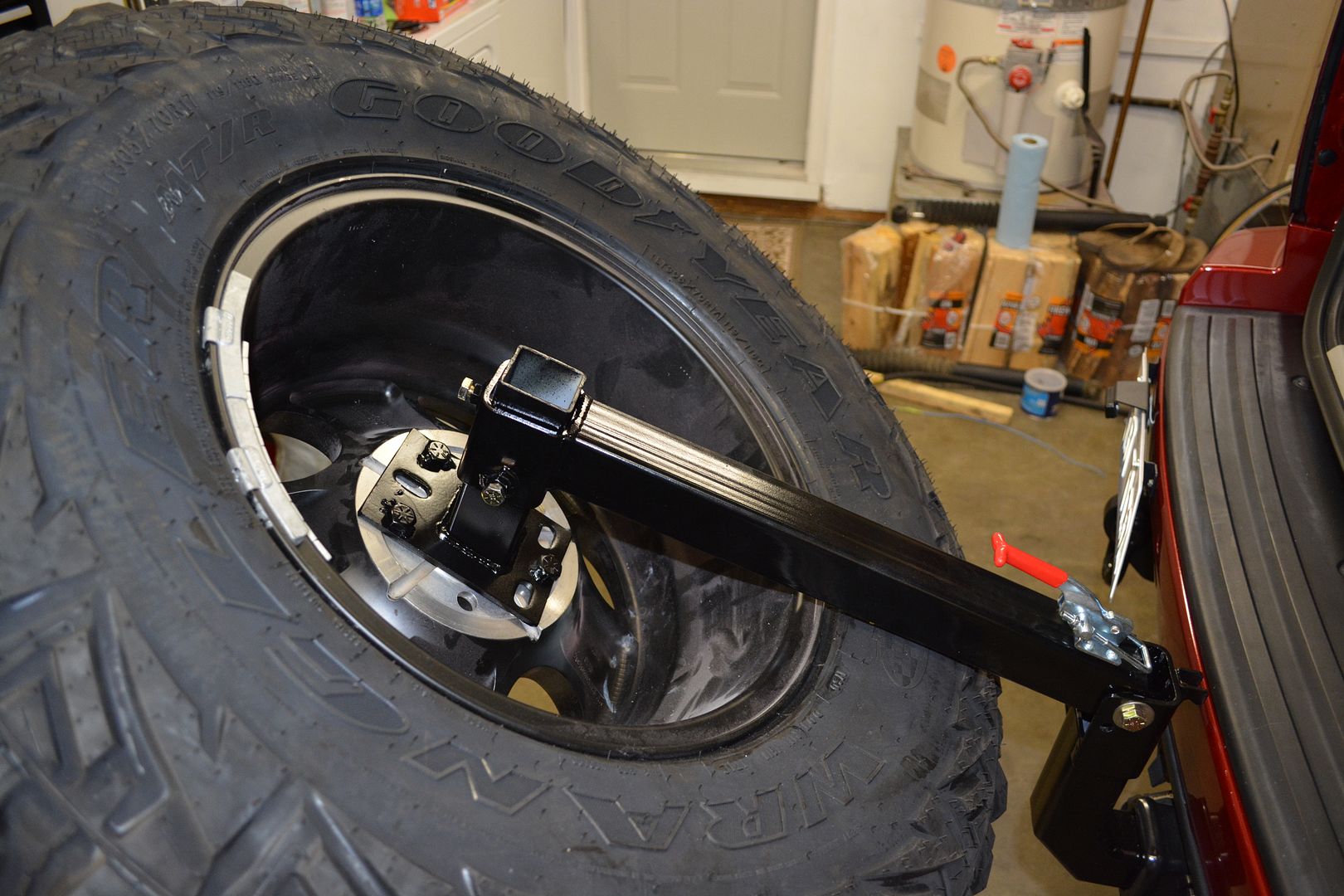 The license plate solution is just a AEV license plate relocation bracket installed into the rear bumper trim. Unfortunately it sets off the backup sensors... I may try reaiming them a little bit eventually:
I also have an AEV third brake light that fits through the top wheel opening as its hard to see the brake light now for vehicles low to the ground. I had to redrill the wheel mount (this also allowed me to weld in the wheel bolts so I can just lift the tire into place and bolt up without hassle) as the knucklebone put the inline hole downward.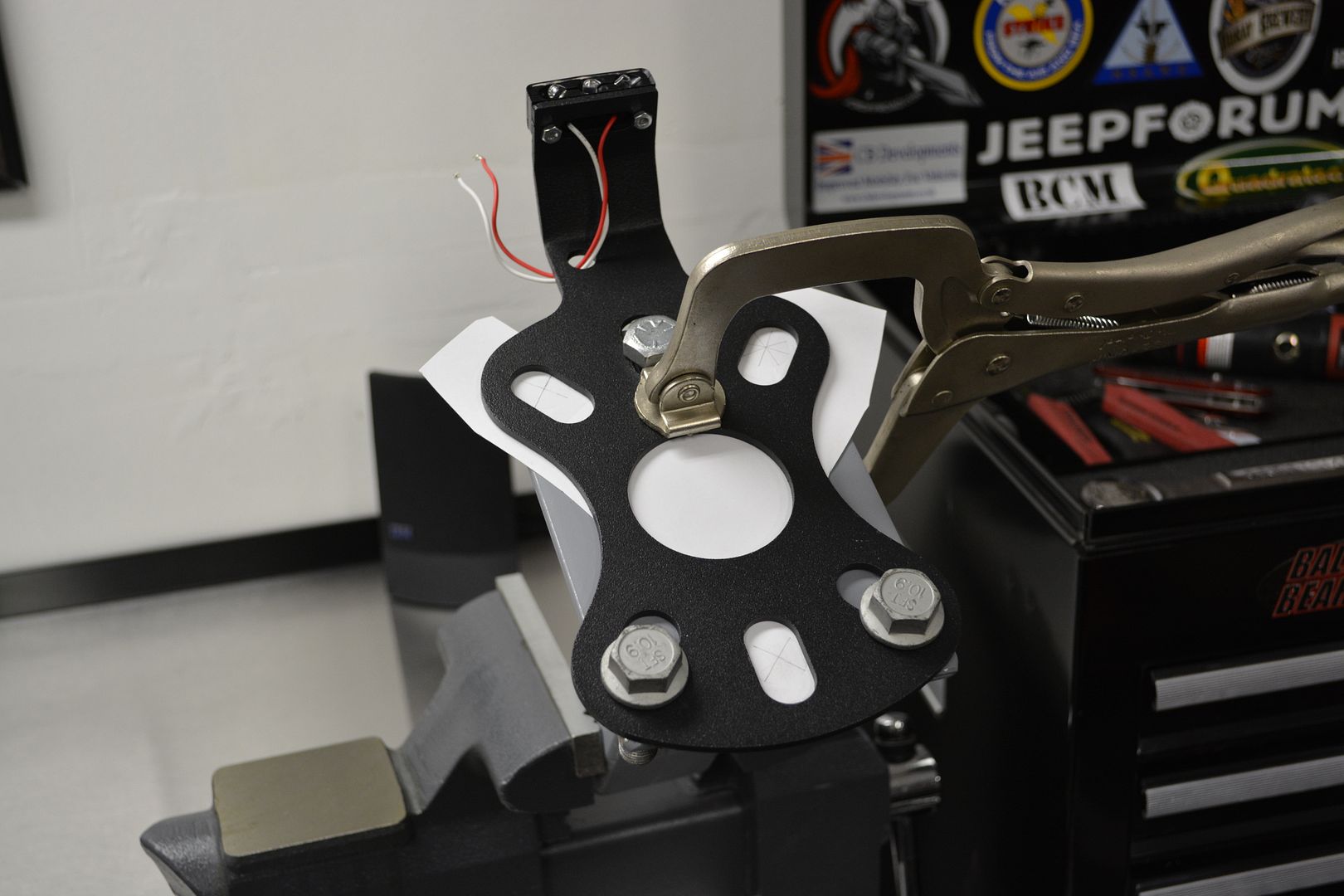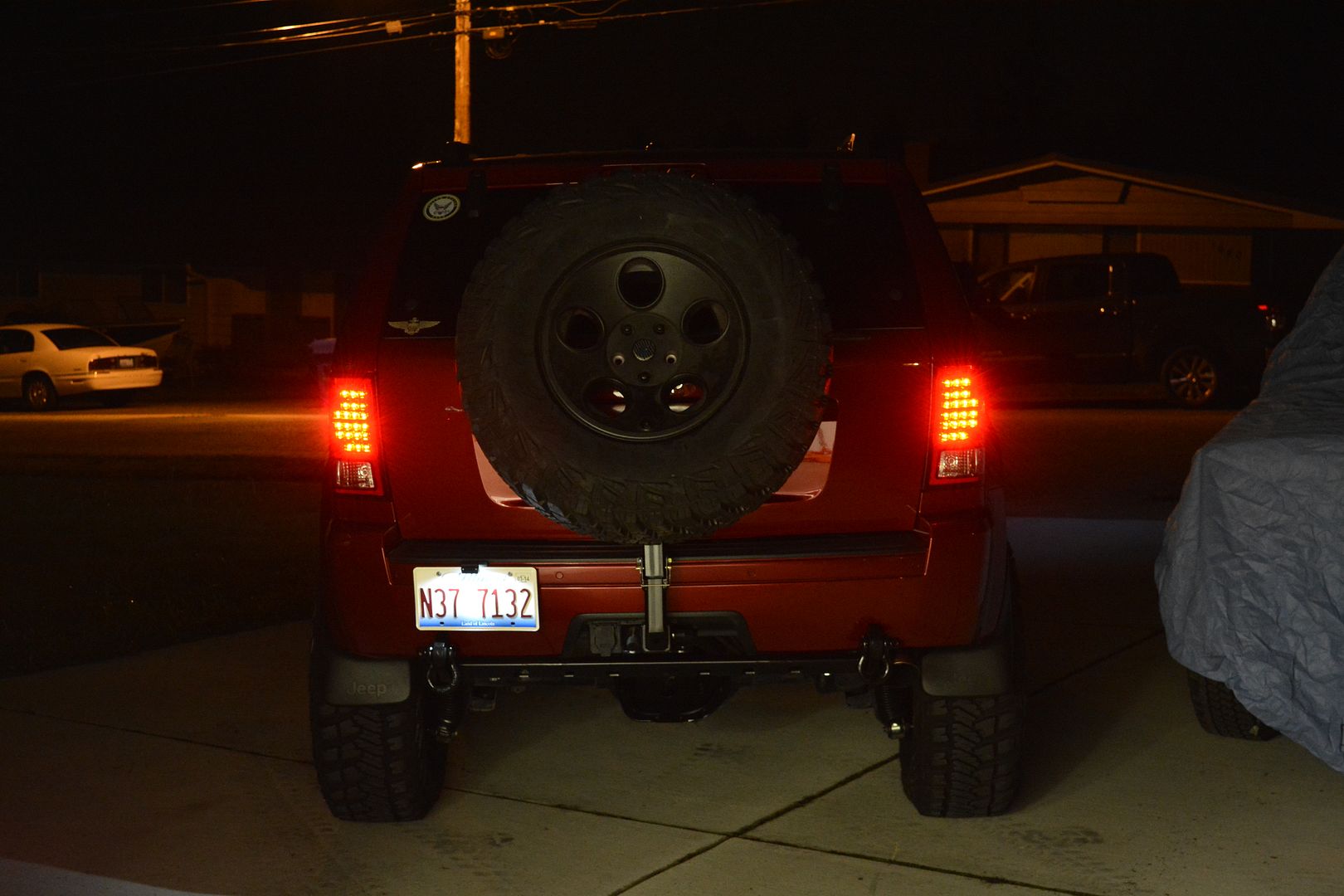 This is really just a temporary solution. Eventually I'd like to build my own swing away integrated into the rear fascia. But this will more than do for the time being until I have time to design something more substantial.
Also, not really pictured, are the 4xGuard rock rails. I love these things and think they are plenty stout. I may add an additional bar outboard of them similar to the armadillo rails someday.