Did some camping this past weekend. We knew there would be some snow, but an ice storm started blowing in and that cut our trip short.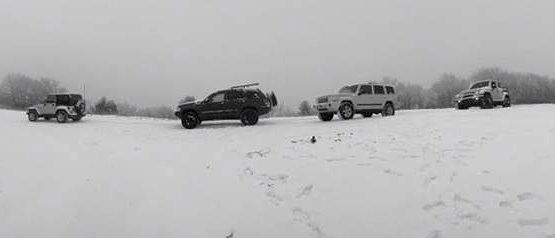 During Friday night, it snowed a bit: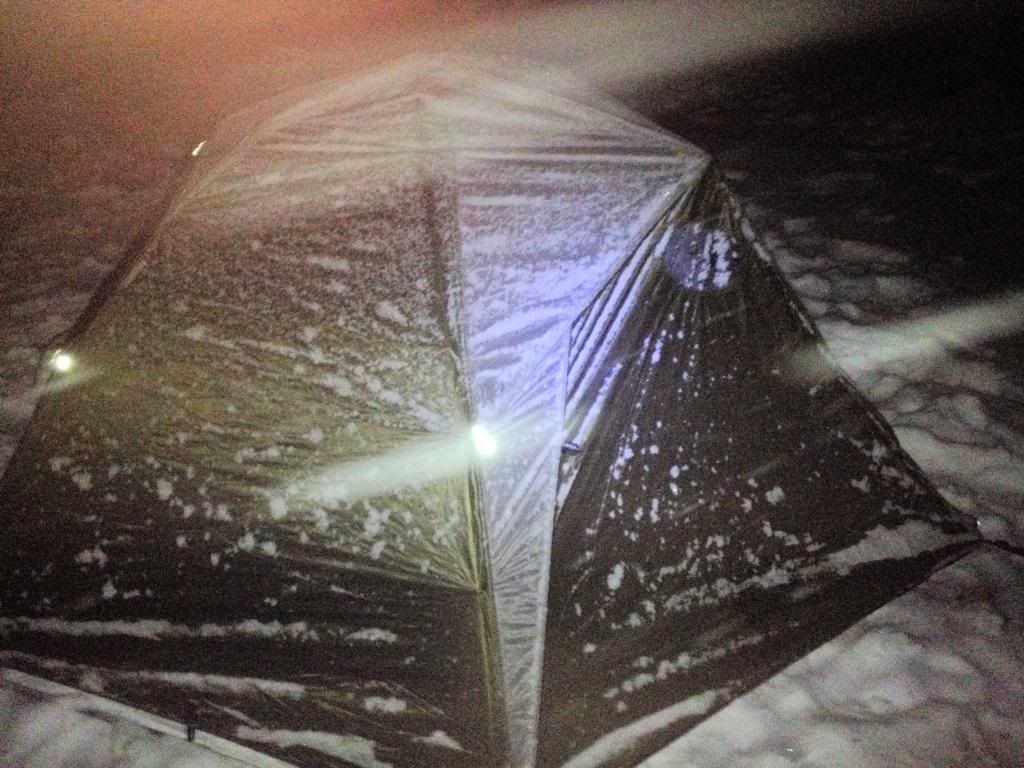 And this is what we woke up to:

Did some trail riding Saturday: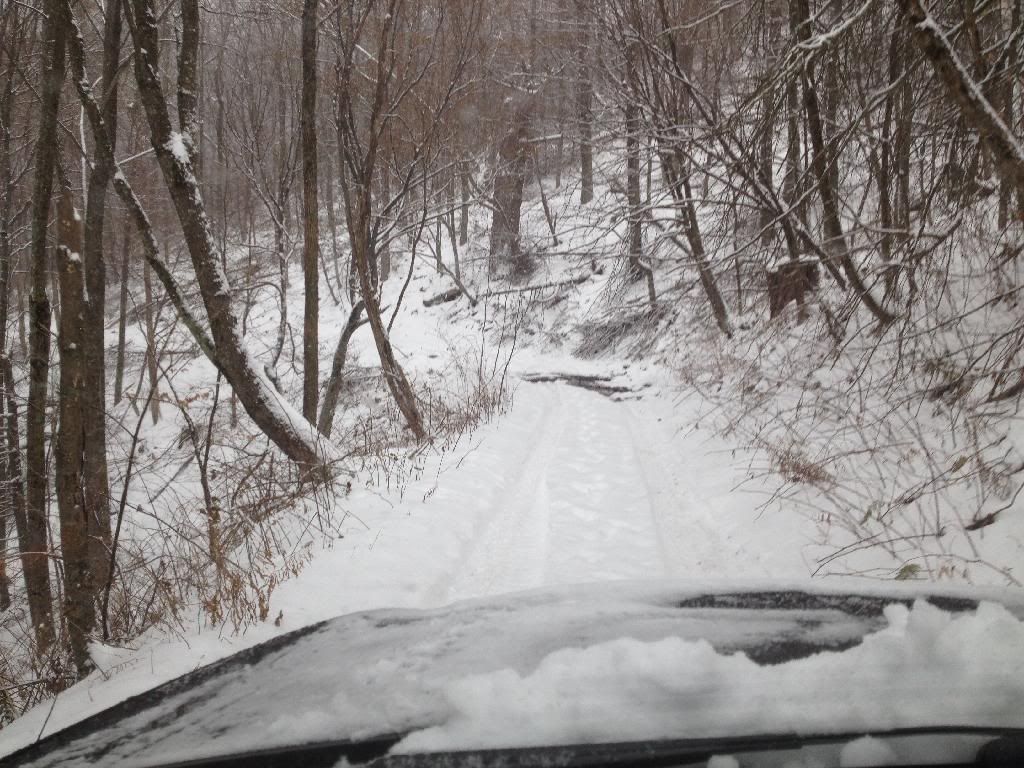 And had a real "balls-in-throat"
moment when the Jeep decided to slide 90º sideways and nearly off the edge into a deep ravine! My WK was in the middle of the trail, but I had to stop for some jeeps up ahead. When I let my foot off the brake, instead of forward it just went straight sideways! I consider myself lucky.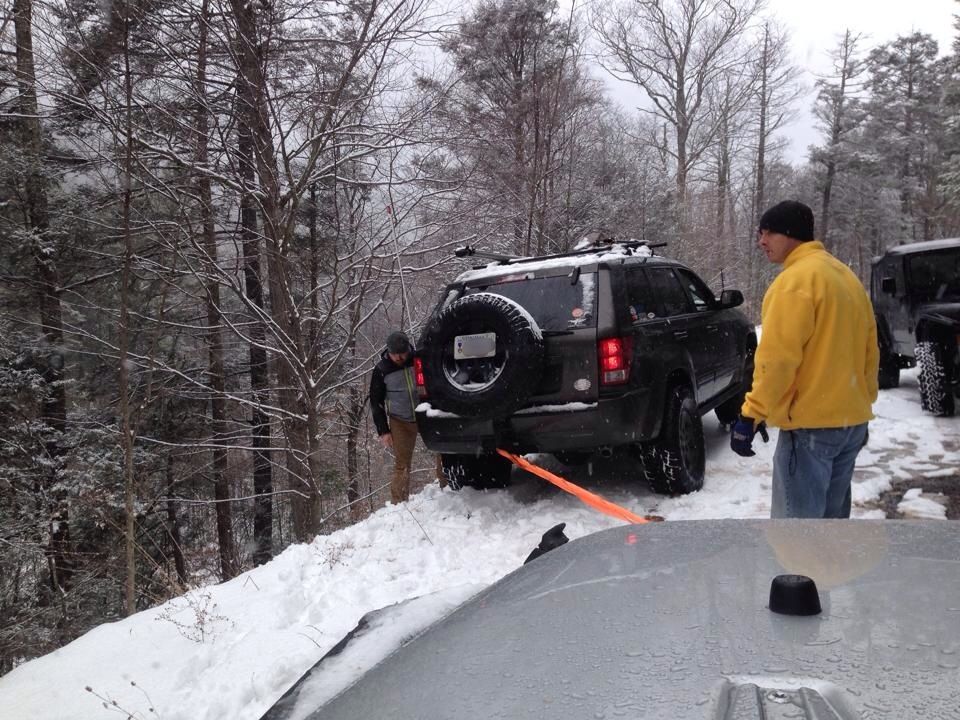 Just how close I came (the brown areas).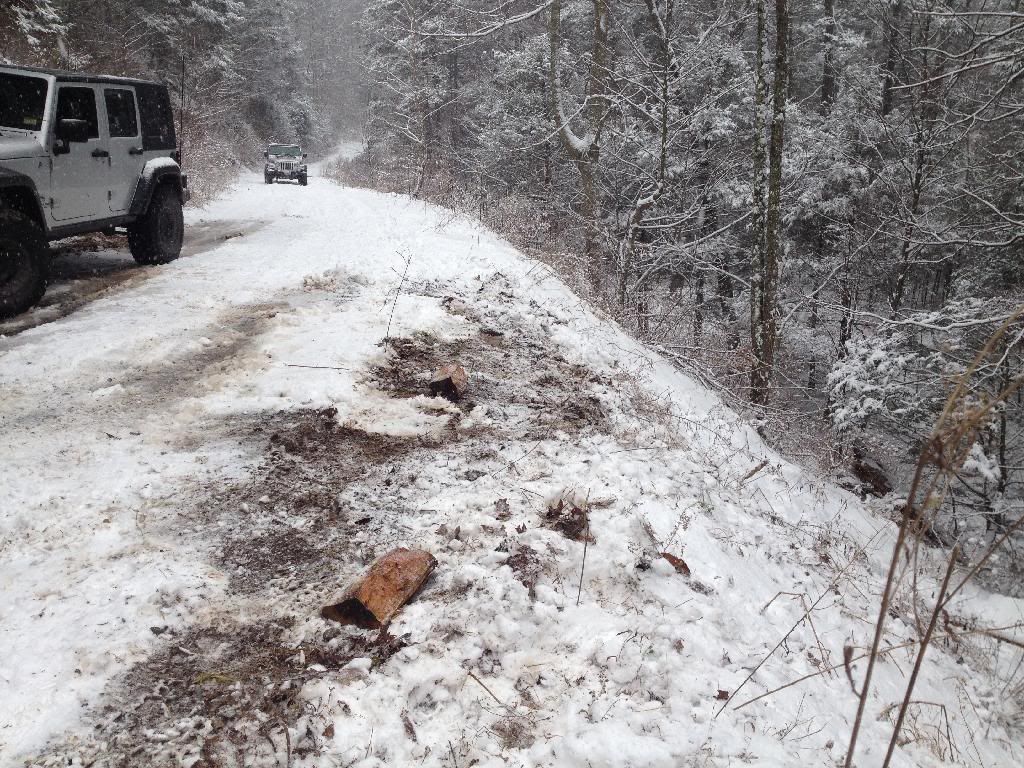 We got some brief cell service and saw that the ice storm was coming, that coupled with some impassible sections of trail because of ice under the snow - we called it and went back to the top of the mountain and retrieved our tents. Then high tailed it home, after stopping at Chik-fil-A of course.