Ok. Busy day today. Finally installed the DBOX into the Jeep and re-wired my Rigid Industries Duallys through the DBOX and wired in my LED Rock lights.
First I fit the DBOX on the passenger side of the firewall in the engine compartment. Couldn't really find a place to put an "L" bracket in the secure the DBOX - so I zip tied it to some the large insulated wire bundle behind the coolant reservoir. It didn't need to be really tight, just secure from bouncing around - The 6 conductor wire keeps it in place pretty well on its own.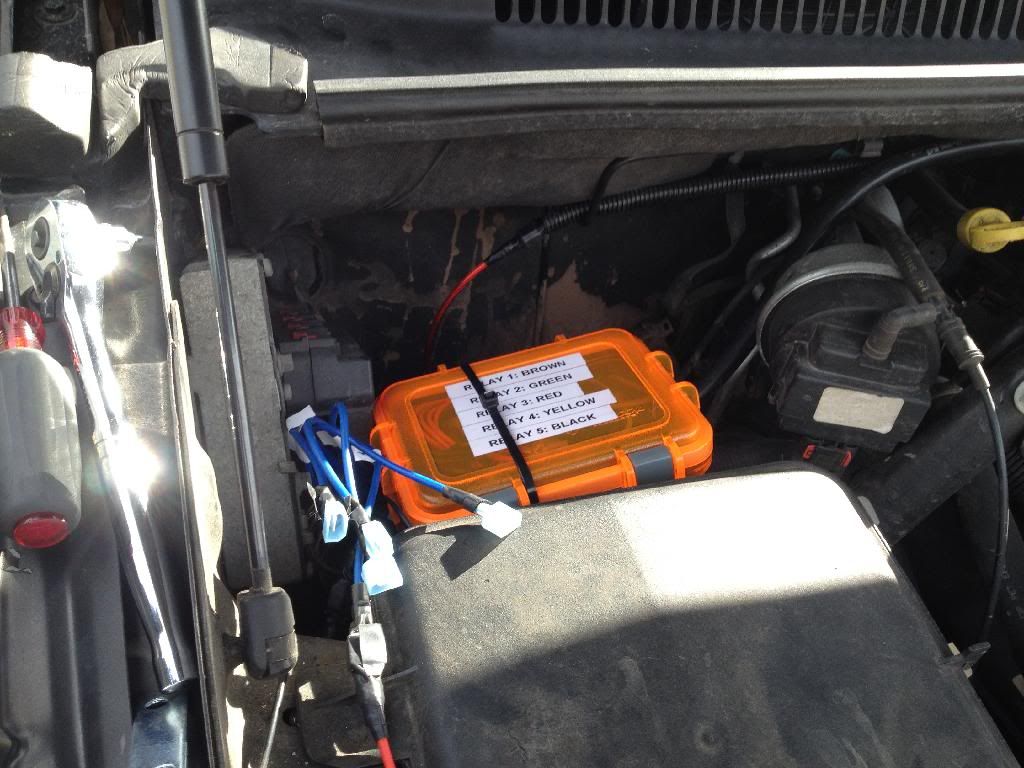 Common ground for lights.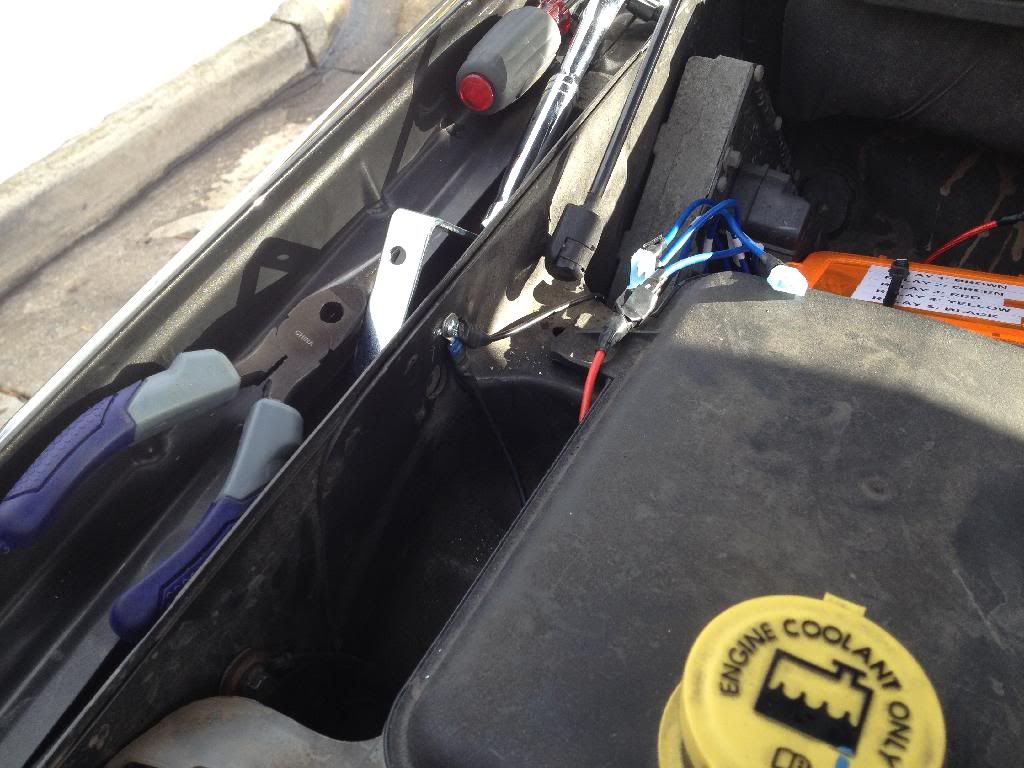 Ran the 6 conductor cord and battery wires along the firewall.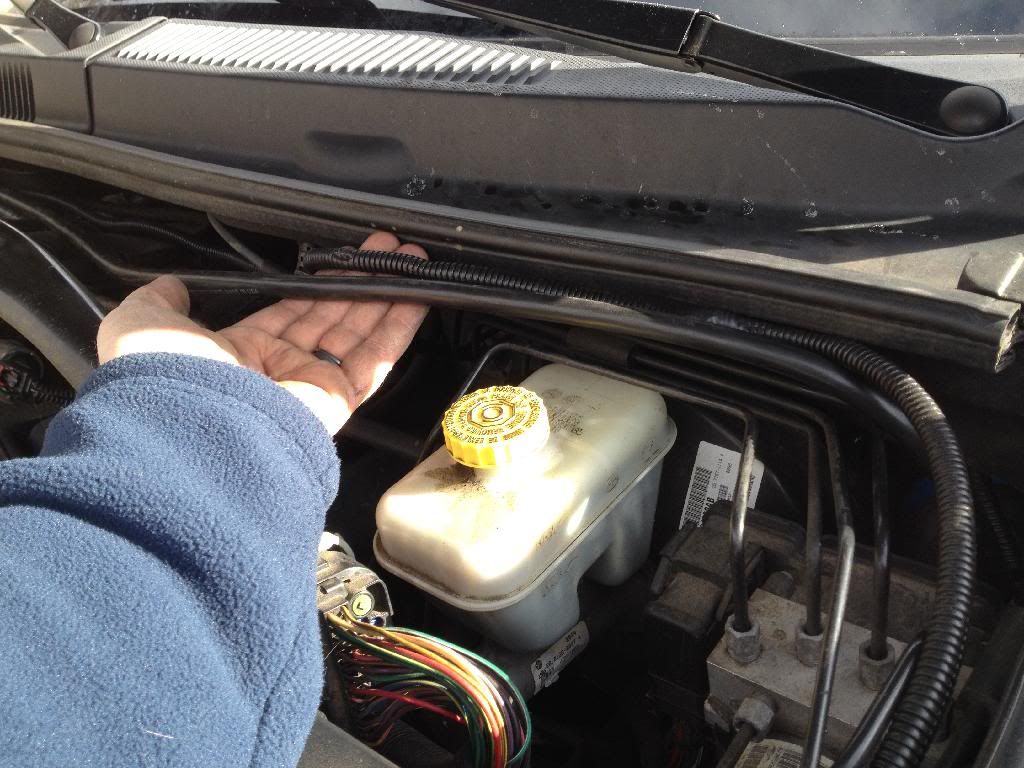 Was super lucky with passing the 6 conductor through the firewall. Since I already had the duallys installed, I duck-taped its wires to the 6 conductor and used the wires as a leader to yank the 6 conduct. through the firewall.... That saved soooo much time!