I have been a lurker for two years or so... And thought I might has well join the forum. I bought my TJ two years ago and instantly started modding her... First came a BDS 3" lift.... Then 33's... A winch and bumpers soon followed.
I used the forum for technical advice for through it all, so thanks to all of you!!
I knew exactly where I wanted to take my Rig... So I planned and started saving. I wanted to lift her one more time and do it right to save $$$ in the long run. I ended up doing it all at once, clayton lift, tummy tuck, and BL. My rig looked a little out of place with 33's so I had to step up to 35's.
Future mods include 4.88 gears to assist the auto trans in its duties. I also need a sport cage added for saftey.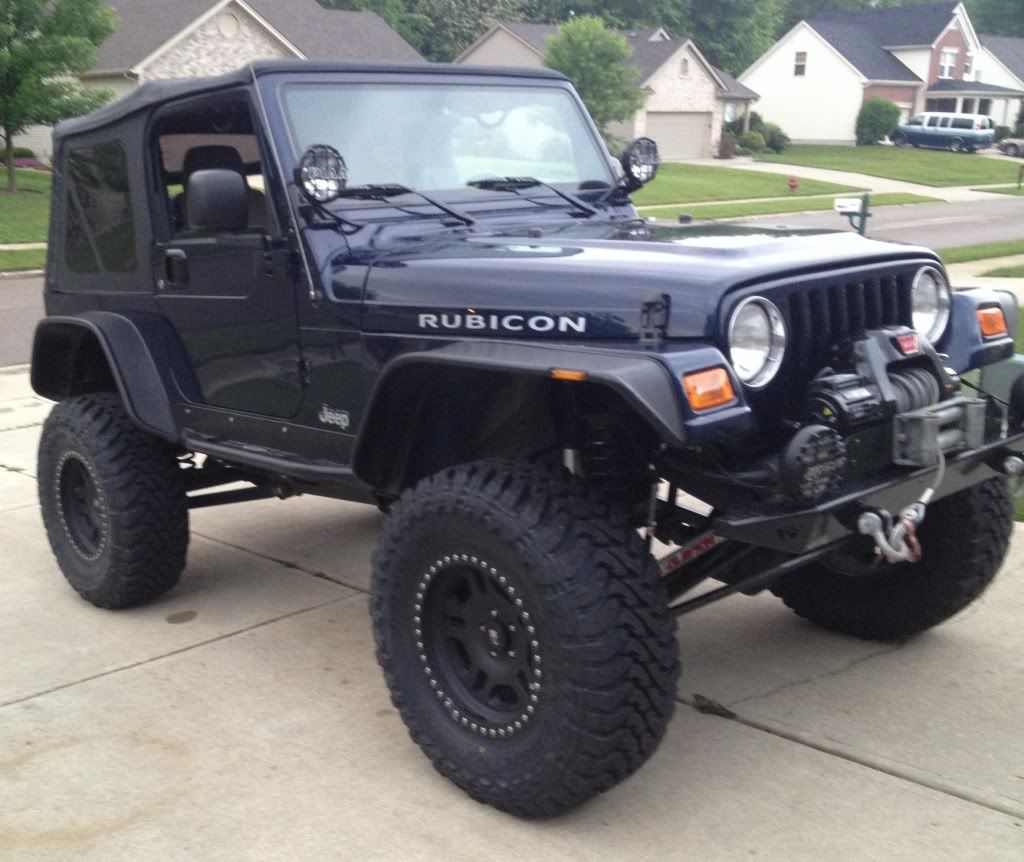 Once again I would like to say hello... And thanks.