well thinking of getting some tube fenders along with some tj flares for the rear.....that or i might just get tj flares and flat fender the front fenders, since i run mud hehehe keep it a wee bit cleaner maybe....
here is a pic of my jeep, so what you guy think would look best on my rig ?
one of the side to show ya what i have
one from the front to get a idea whether tube fender or flat fender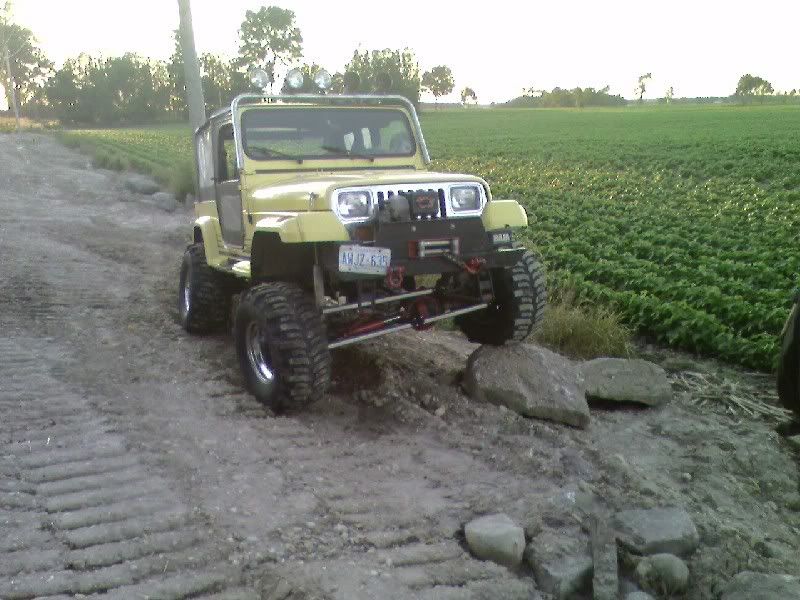 looking to see some pics of older yj's with tube fenders all different kinds of tube fenders are welcome.....as well as having the tj flares on the rear or something that looks cool but is different, like a j-cut rear fender maybe...
but would prefer some yellow yj's as mine is yellow as well hehehe....
post em up ladies!
here is the style im thinking maybe going with tube fenders....