YJ W/ R.E. 4.5" & 33's
---
Like the title says, looking for pics of YJ's with Rubicon Express 4.5" lift on 33's. I have a heavy jeep an want a little more lift.
---
'87 Wrangler, Stroked with a few other toys...
Click the link in my sig... there's a few in there of my 93 YJ with the 4.5" XD and 33x15x12.50 BFG's. When I did the lift the bump stops all fell off
so near full flex it would rub just a little but not too much. Just enough to wear the plastic down some over time.
Registered User
Got anymore?
---
'87 Wrangler, Stroked with a few other toys...
Here's a few more at 'rest' to give an idea on clearance.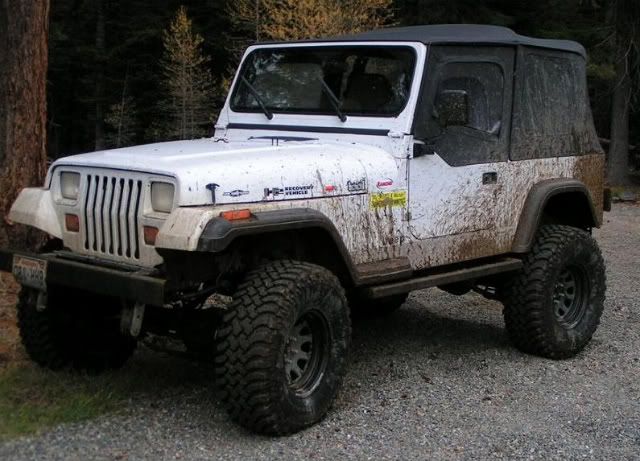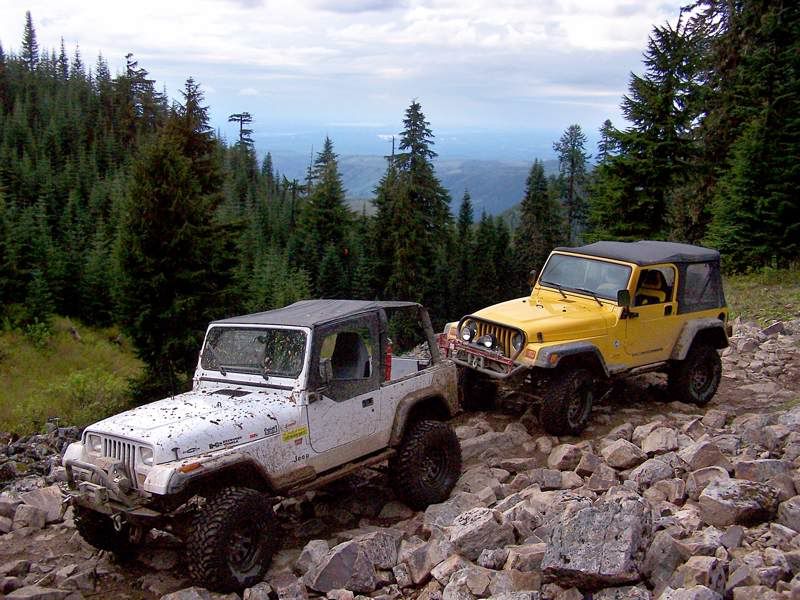 Registered User
Thanks man, you may have sold me on these springs. Do they ride and flex pretty good?
---
'87 Wrangler, Stroked with a few other toys...
They ride and flex great. They're a little stiff at first, but I didn't really 'break them in' right away on trails and torqued the frame and shackle bolts at max spec. If you torque them down around nominal or minimum spec, they should soften up a bit quicker. You can also park your Jeep on top of something to flex it out overnight (properly blocked of course) to soften them up quicker.

It's probably the best overall spring under kit you can buy. The only thing it doesn't come with (aside from shocks, unless you choose that option) is a SYE/CV kit, but that's only because of the difference in transmissions and axles found in YJ's and the variety of options for SYE. If I weren't planning on doing an SOA on my next YJ, I'd definitely go with the RE XD kit again.

Just a few things about the kit:

- The aluminum shims suck and so do the centering pins in the leafs. Get steel shims and grade 8 bolts to replace the centering pins before you install the leafs. It'll save you time and effort down the road. Don't even bother installing front shims, the driveline is long enough to accomodate the slight increase in angle.

- The track bars are worthless. They provide a relocating bracket for the front, but I just left it off and didn't notice any difference in the handling at all.
Registered User
What are these track bars you speak of? They have been off this jeep since I did the RC lift. I'm replacing the old drivetrain with a new motor, tranny, and sye'd tcase when I pull this apart again. Thanks for the help and advice.
---
'87 Wrangler, Stroked with a few other toys...
Currently Active Users Viewing This Thread: 1

(0 members and 1 guests)
Posting Rules

You may post new threads

You may post replies

You may not post attachments

You may not edit your posts

---

HTML code is Off

---