I have had 5 different sets of wheels on my Heep during it's growing up stages since I have bought it. Aside from the stock wheels and the Rubi wheels, they have all been 15x8 with 3.75 BS.
The stock wheels were replaced right away with some Chrome soft 8's.
Chrome started rusting so I traded someone for some black D window steelies.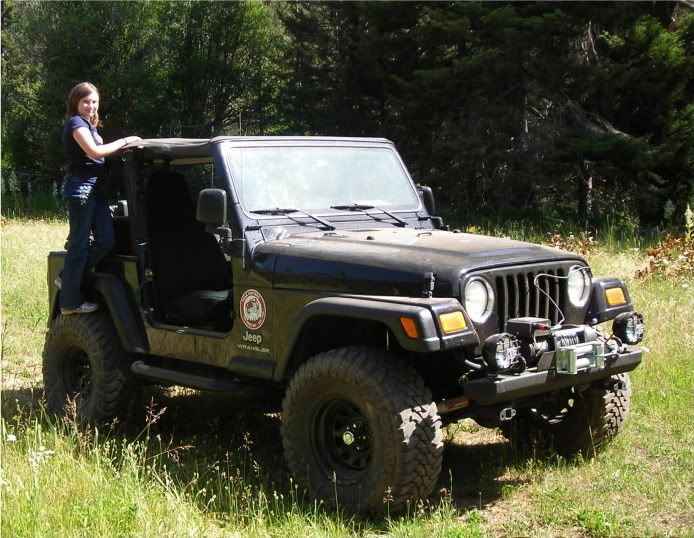 My Jeep was still a daily driver back then, I found a deal on some Rubi wheels and AT tires to run in the winters.
Now I have MB72 black alloy wheels. I think I'll keep these for awhile.