AEV 4.5" coils up front with 2" daystar spacers, 3" rears w/ coil relocators, and a JKS 1.25 BL. I sit right at about 4ish inches of lift. My winch is heavy. My rear still sits higher than my front. Oh, and I'm on 35x12.50r17 Pitbull Rocker Radials. They look small on my Jeep. I see 37's in my future for sure, even though I've got the room and axle for 39's lol. I'm too short to run 39's. Put tubes on it and run 35's!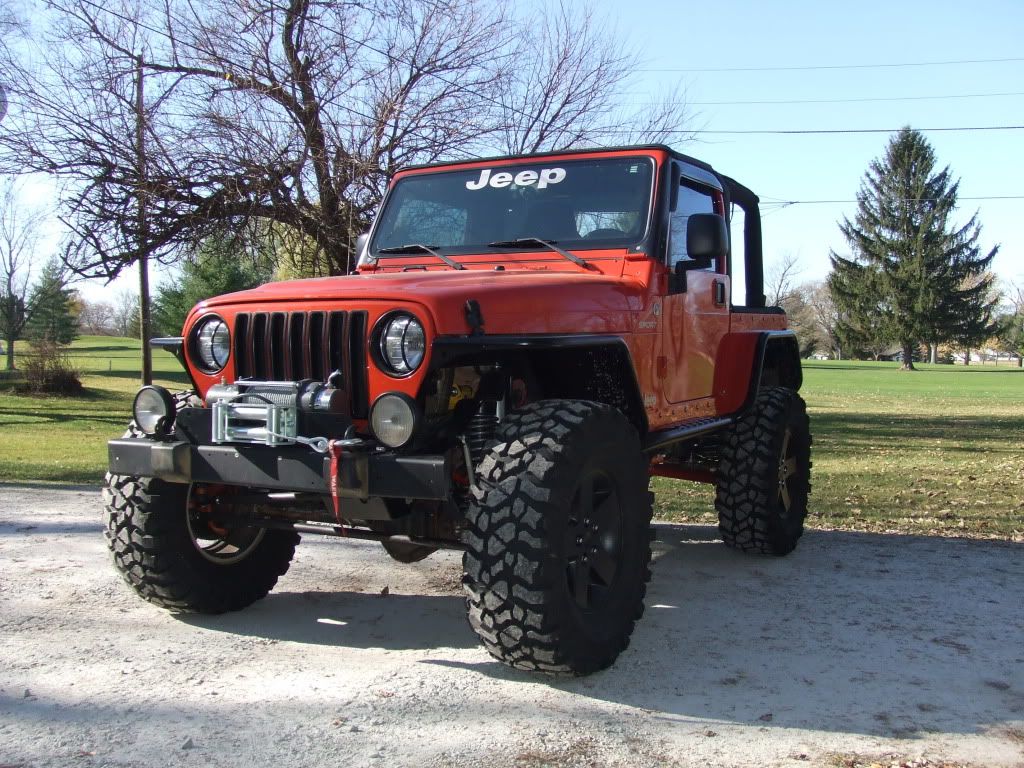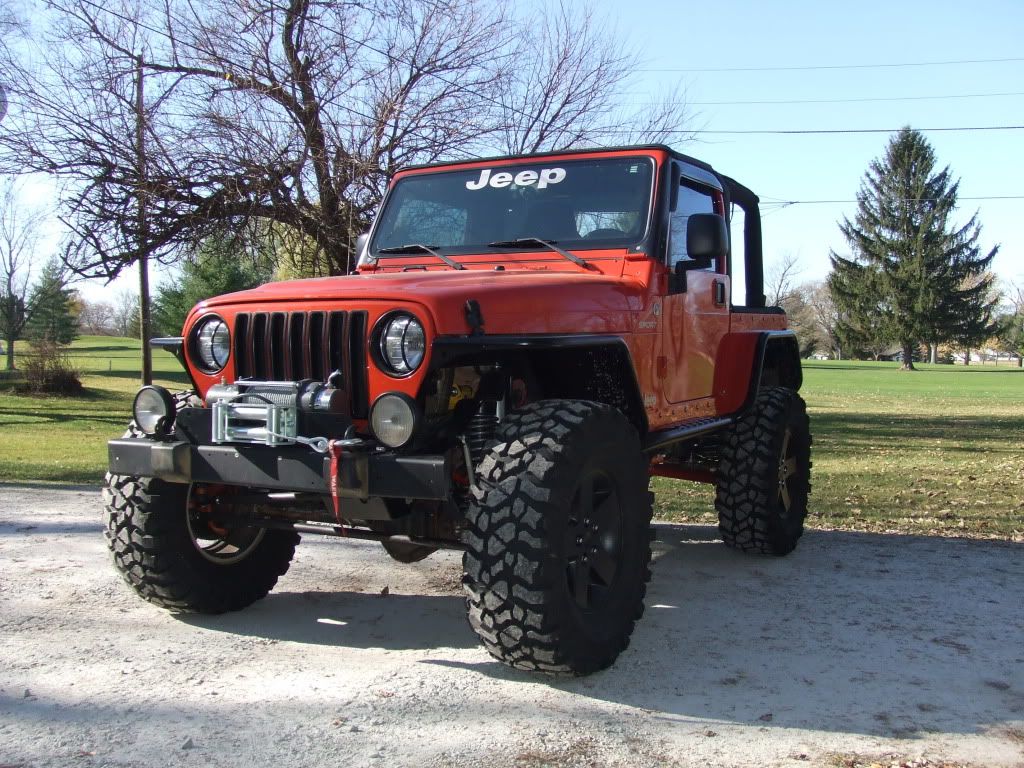 With the short shocks...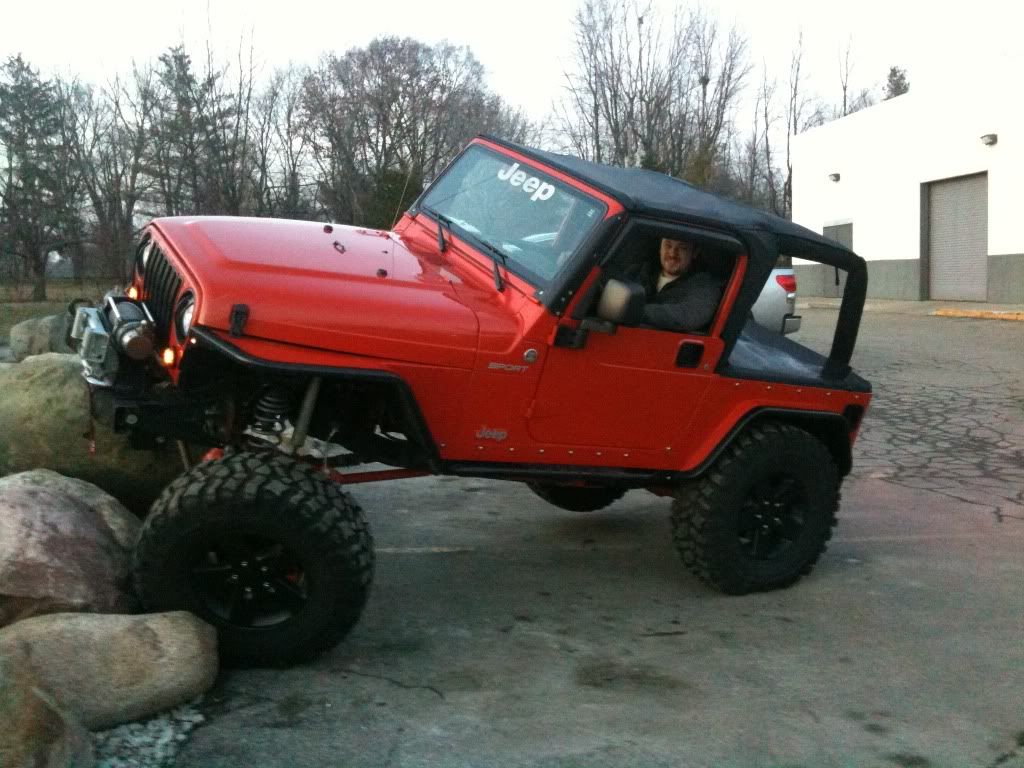 With the long shocks...
__________________
::[B]SELLING HALF OF MY JEEP[/B]::

[url]http://www.jeepforum.com/forum/f33/?uid=152304[/url]

Rear Currie 4" coils - 190 shipped. (They've been sitting in the back of my Jeep for mock up but won't work out for me.)

Hornblasters Shocker S4 horn set with some extras $210 shipped. (It is not OBA, just an accessory for OBA)

"LCOG" isn't cheap and it certainly isn't easy. If you think so, you are doing it wrong. If you aren't willing to put in the effort, don't label your build "LCOG". You are just a cheap ******bag.

IndyORV- Dick and fart jokes, titties, throttle, flops, beer, tater balls, and good times.