Mickey Thompson 15x8s w/33x12.50". ~3.5" of lift.
Not my best flexing pic, but hey, I was in my driveway with not much to flex on.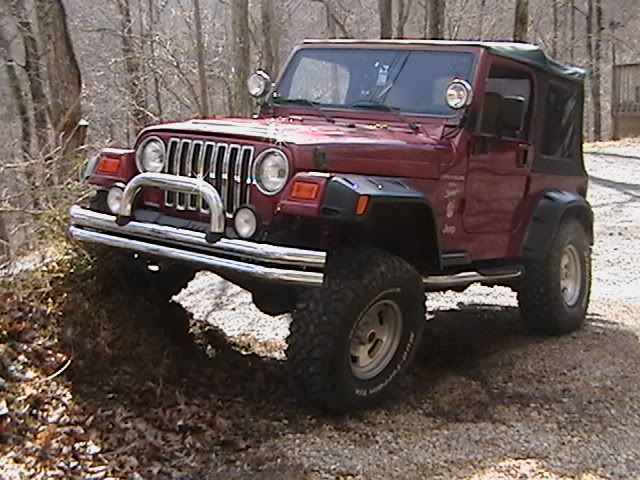 __________________
2000 TJ : RK 5.5" X-Factor Long Arm, 1.25"BL/MML, RE Monotubes, RK HD Steering, Warn M8000, Lock-Right D30, Detroit D44 w/4.88's, 35x12.50R15 Pitbull Rocker Radials
1990 MJ : 2.5L, 5spd, 2wd, short bed and bone stock.