Registered User
Join Date: Apr 2012
Location: Portland
Posts: 210
Quote:
Originally Posted by Bennettj13
I run 4" and a 1.25" BL. It was just fine for 35's.
Any pics?
---
1997 TJ, NEW FRAME, 4.0, 5 spd, d30, d35 aussie locked, np231 RR sye, tom woods driveshaft, 4" RC n20 lift, adjustable upper rear c/a, 33x10.5x15 BFG KM2s
1945 Willys MB, all original right down to the tires, 30k miles, 250 miles on rebuilt L134 engine. + 1946 Willys CJ-2a, barn fresh, new 6.50x16 NDTs, 15k miles
Your Local Body Builder
Join Date: Jan 2010
Location: Rio Rancho
Posts: 2,013
Quote:
Originally Posted by csalev3
Putting smaller springs and higher fenders is counter productive.
Lol. Well that's interesting.
---
2014 TJOTY Winner

IG: overlanding_racingdriver_

A Daily Driven Lowrider Adventure TJ on 40s.
Registered User
Join Date: Mar 2008
Location: Pendleton
Posts: 5,366
This is when it had TNT 4.5" tubes all the way around, and their suspension still.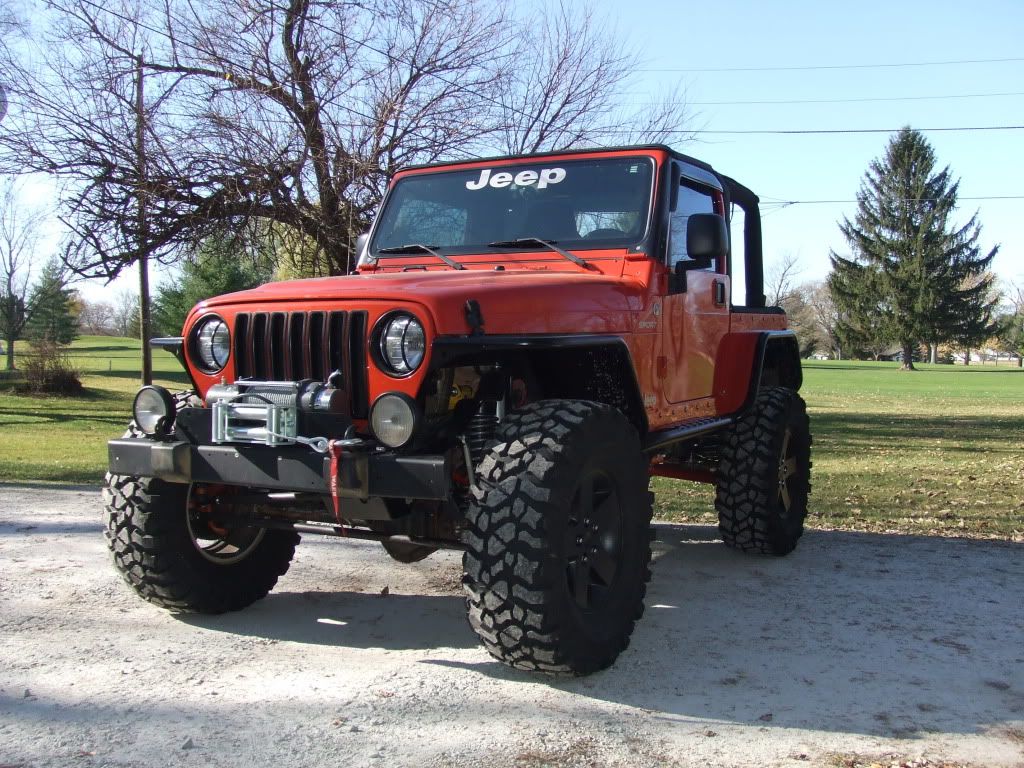 And on 37's, after I phantomed the tube fenders. The black Jeep on the right had 3" coils and a 1.25 BL at the time.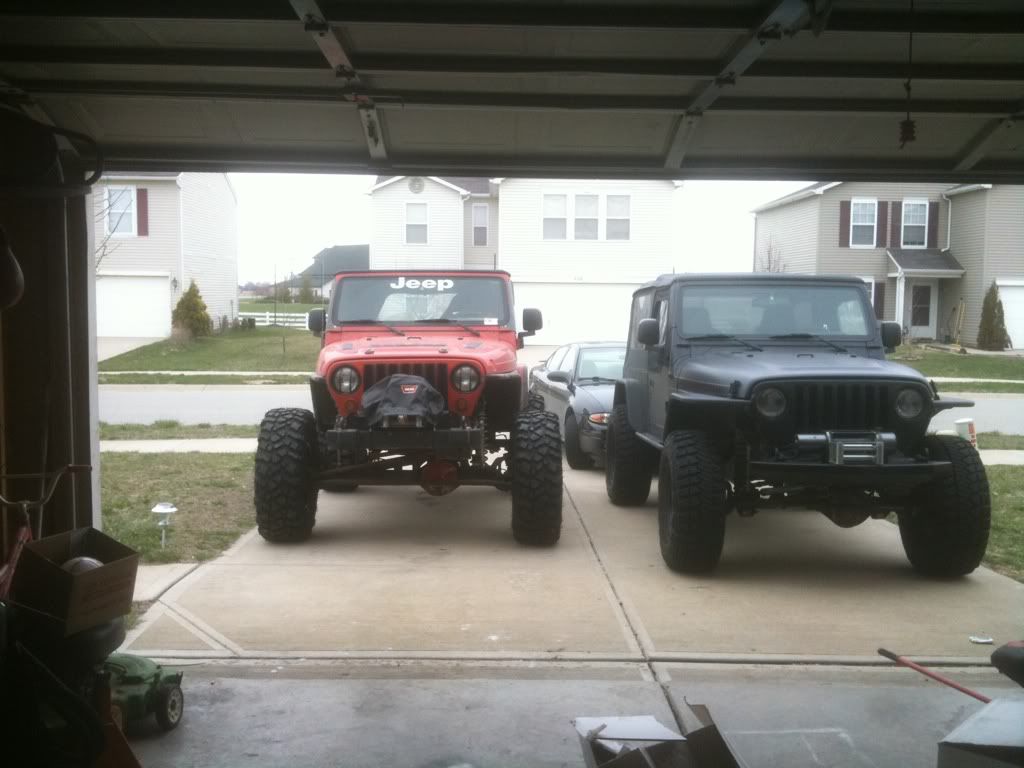 I don't have any pictures of my current set up. I'm still finishing it up.
---
::SELLING HALF OF MY JEEP::


To view links or images in signatures your post count must be 10 or greater. You currently have 0 posts.


Rear Currie 4" coils - 190 shipped. (They've been sitting in the back of my Jeep for mock up but won't work out for me.)

Hornblasters Shocker S4 horn set with some extras $210 shipped. (It is not OBA, just an accessory for OBA)

"LCOG" isn't cheap and it certainly isn't easy. If you think so, you are doing it wrong. If you aren't willing to put in the effort, don't label your build "LCOG". You are just a cheap ******bag.

IndyORV- Dick and fart jokes, titties, throttle, flops, beer, tater balls, and good times.
Registered User
Join Date: Aug 2011
Location: Just north of Memphis
Posts: 541
I have a 4 inch longarm lift, plus a 1.25 inch body lift. I have 285 series Duratracs and they just barely clear the fenders at full flex and zero bumpstops. They look like they rub but I can still get a pinky finger between the tire and fender.
There's a lot of wheel gap, especially since I don't have fender flares on.... but I don't care.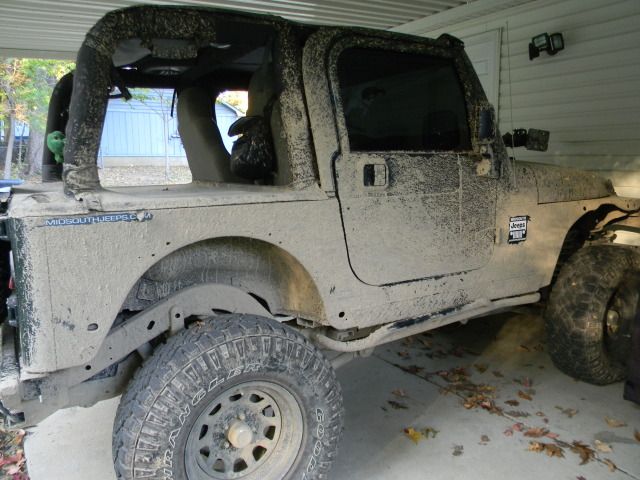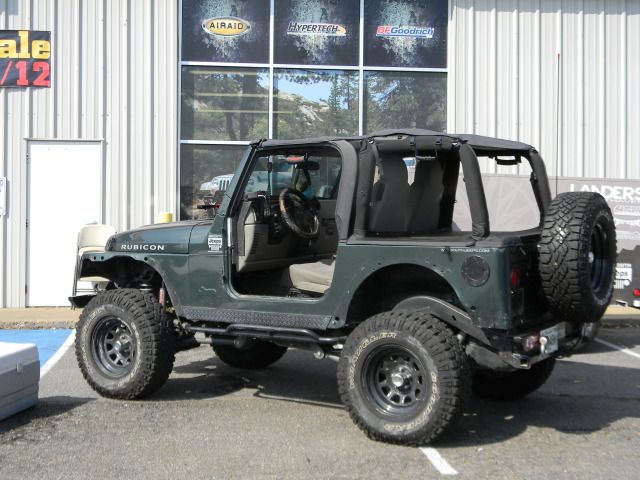 ---
52 Willys CJ3a: stock-ish (his)**95 ZJ Laredo 4.0: removable doors, longarm, 8.8 rear, leaks, squeaks, dents, dings, etc (ours)**05 LJ Rubicon: Longarm, bumper, winch, underbelly skids
Currently Active Users Viewing This Thread: 1

(0 members and 1 guests)
Posting Rules

You may post new threads

You may post replies

You may not post attachments

You may not edit your posts

---

HTML code is Off

---