I've got the bumper but no lights yet, I'm waiting for my winch and then with the space that's leftover in front of the winch to the sides of the fairlead I'll be throwing on some 6" fogs. 8 inches is huge so you might have trouble getting a response. I'll post a picture of mine and maybe somebody can photoshop some lights onto it...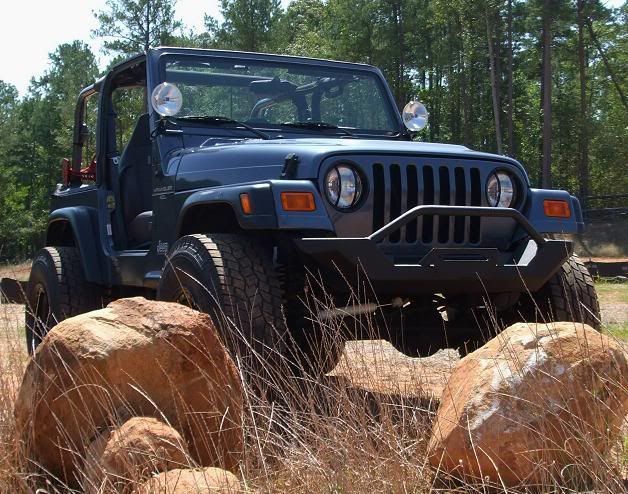 __________________
2001 TJ Sport w/ D44, 2.5" Susp. lift,1" BL w/ MML, 35x12.50 BFG KM2's on 15x8 Soft 8's, Smittybilt XRC Front Bumper and Rocker Guards, S/B SRC Rear Bumper, Xenon 4" Flat Flares, JKS Disconnects, 48" Hi-Lift Jack, OBA System, Optima Blue Top, Hella Lighting. More on the way... ;}
JEEP= Just+Empty+Every+Pocket.....
EAT-SLEEP-JEEP OlllllllO
TJ-XTREME