Got the rails on... The towers/bars are going to go on tomorrow.
The overview shots were taken holding my phone well above eye level. With the 3.5" lift and 35s, it would be difficult to even see them.
Overall shot. You can't even tell they're there.
View from the back corner.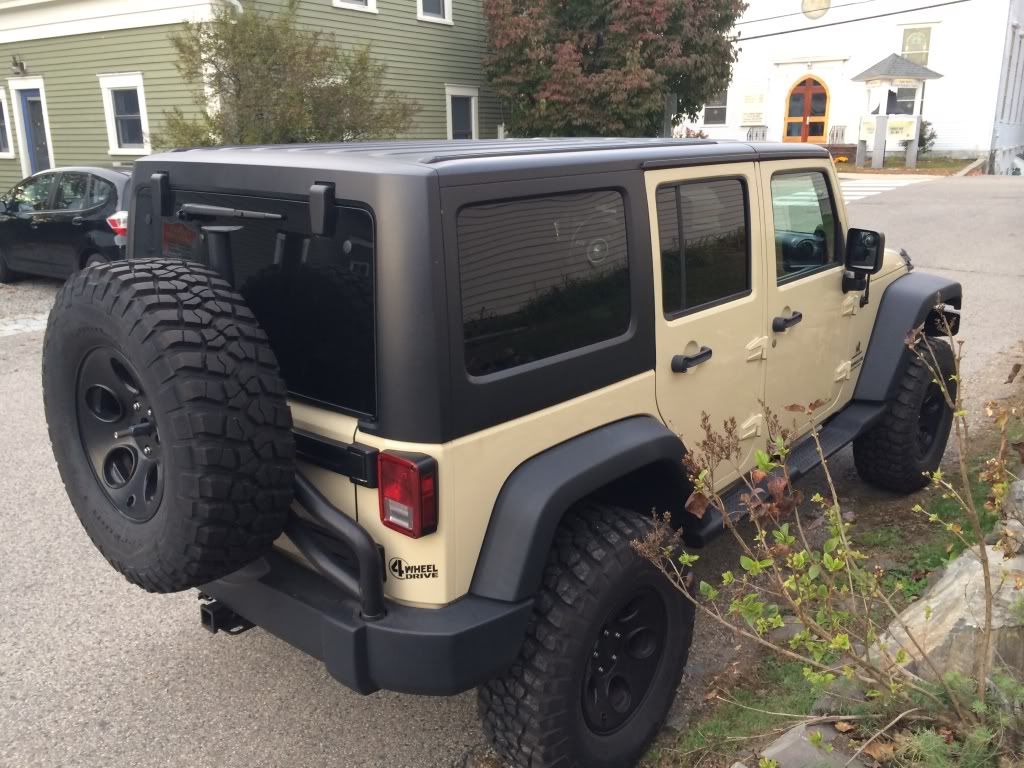 View from above.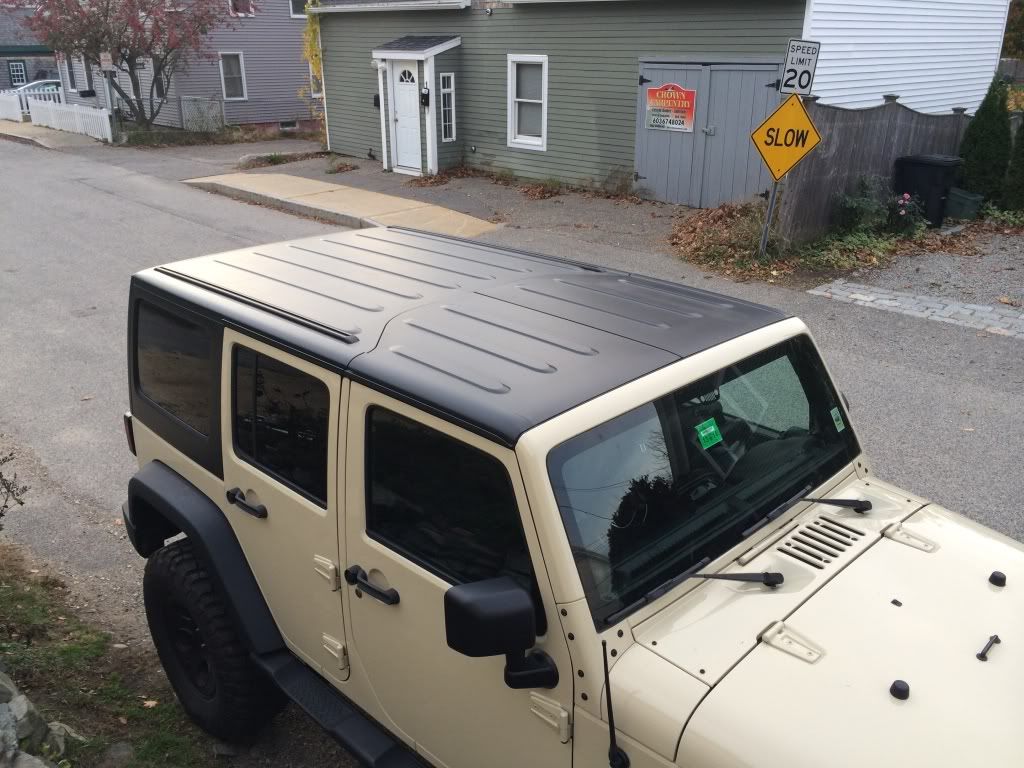 Closeups showing where they land relative to the top's profile.
From the front.
From the back.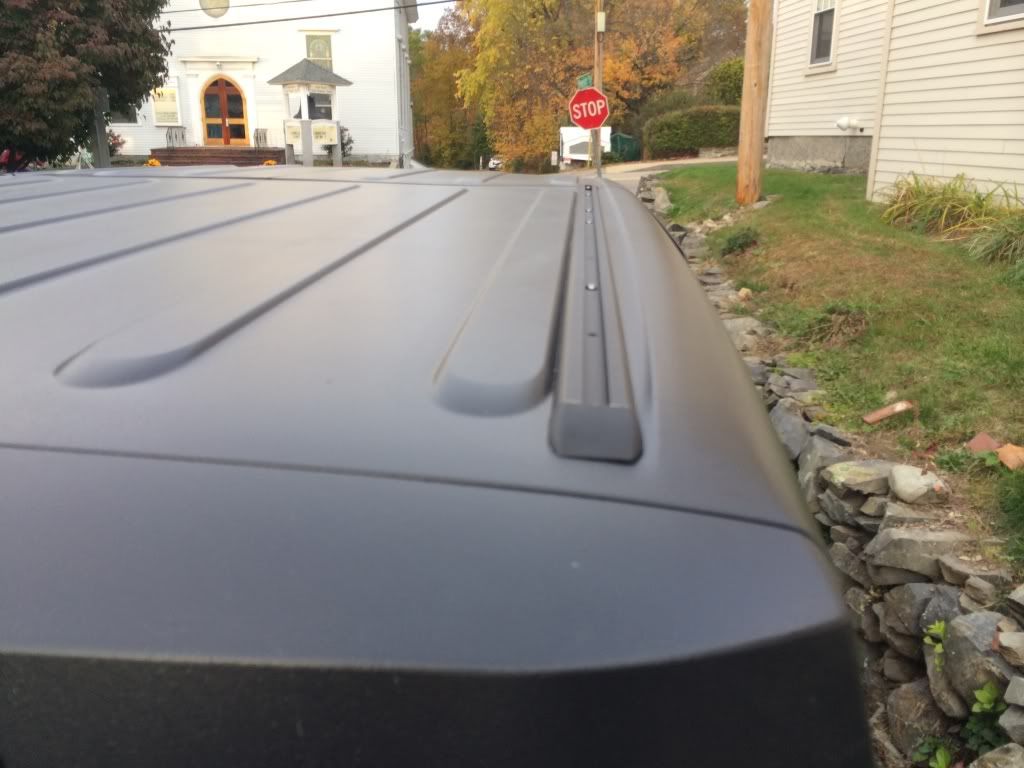 For anyone who goes with the Thule setup, the M5x40mm bolts are way too long. I went to Lowes and bought 12 10-24x3/4" stainless steel bolts and nylock nuts. They fit the same size hole, but are about half as long and kept me from having to trim the bolts inside the top. The bolts go through the area where the top is two layers thick. For 2011+ tops, the holes are 2 1/4" out from the center of the first ridge in on the top.
Now I just need to figure out how to space down my Hotheads or modify them with openings at the bolt locations.