My area of WI got *****slapped by mother nature last week... This is some of what I saw over 2 days.
Flooding
- 1/2 of all low lying roads near rivers looked like this.
alot of this - road was washed away 1/4 mile down
Mudslides
- I drove over this one. The rest were taller than my Jeep.
Rockslide
- my jeep is on 1ft of rock/dirt that slid across the road - damn highway dept cleared it enough for vehicles.
This would ruin your day... Boulder that rolled down onto the highway. I asked nice if I could take a pic of my Jeep next to it before they broke it up - they said "no, we need to clear it asap", understandable. Its roughly the size of a dumptruck.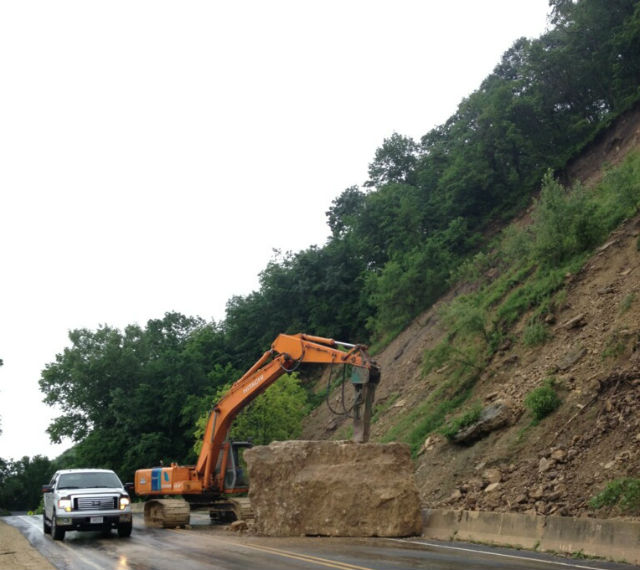 Downed trees
- most roads had at least 2-3 trees laying on them

Wonkey roads
- roads that look ok, but have had the bedrock underneath washed out. Reminded me of roads that tear during earthquakes.
Turtles
- Flash flooding displaced lots of them, I was on turtle patrol - helping them across the road before they got crushed by white trash in pickup trucks that make a point of hitting animals while slamming back beers. Saved nearly 50 of them including a few really pissed snapping turtles that came close to taking my fingers off.