Been awhile since I posted anything on here...
Anyway, took a bit of a road trip-- 1500 miles round trip to be almost exact!
Made a stop in Bozeman and this was the only spot open in the parking lot... I couldn't help myself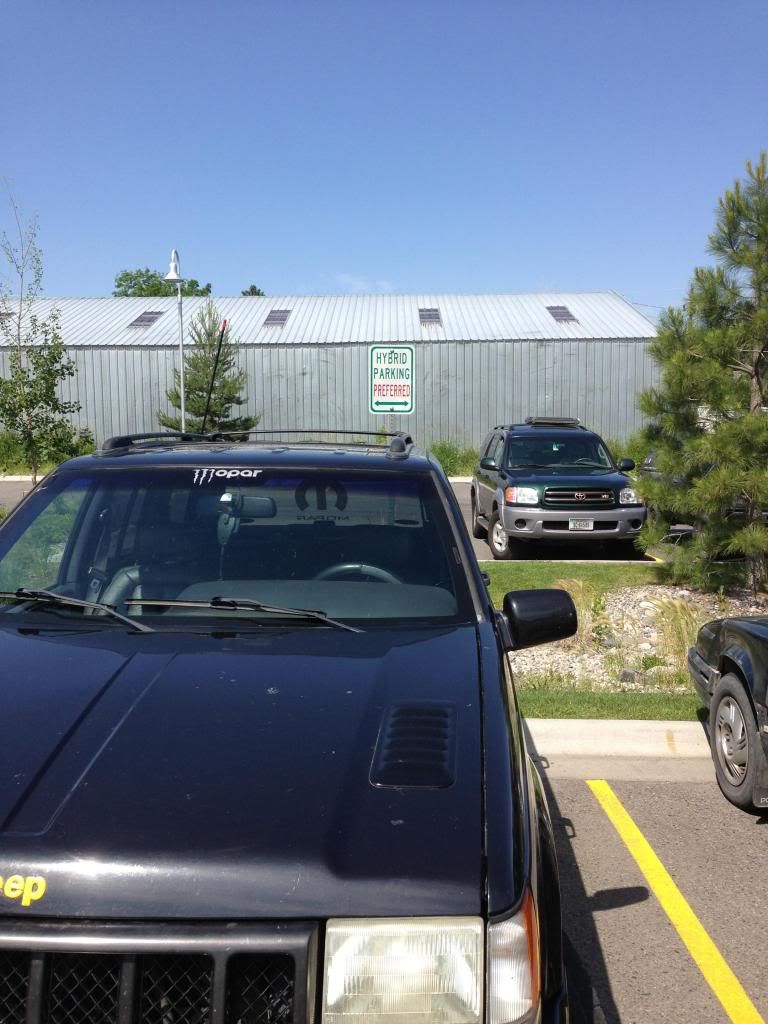 I-90 headed home:
*Sidenote* I have never almost been blown off the road before, but the weather in that last picture almost did it. I watched one semi almost swerve into the ditch because of a gust of wind, and another one tip up on, well... 9 wheels I guess... Bottom line, it was scary...
And this one slept through all of it!!
Rolled this the other day... I'm weird haha
Finally, I got this shot about 10 minutes before we started getting shot at up here in rural backwoods Montana...
Avoid the Strawberry Mountain Fire Lookout near Montana City if at all possible... apparently people in that neck of the woods aren't very partial to visitors...